The 700,000 m2 Midfield Terminal Complex at Abu Dhabi International Airport was designed by Kohn Pederson Fox Associates and ARUP, NACO, and is under construction currently in Abu Dhabi, UAE.
Arabia Bussiness reported Abu Dhabi International Airport Midfield Terminal project is set to be completed by the end of this year, probably, on December 2, which is also the UAE National Day.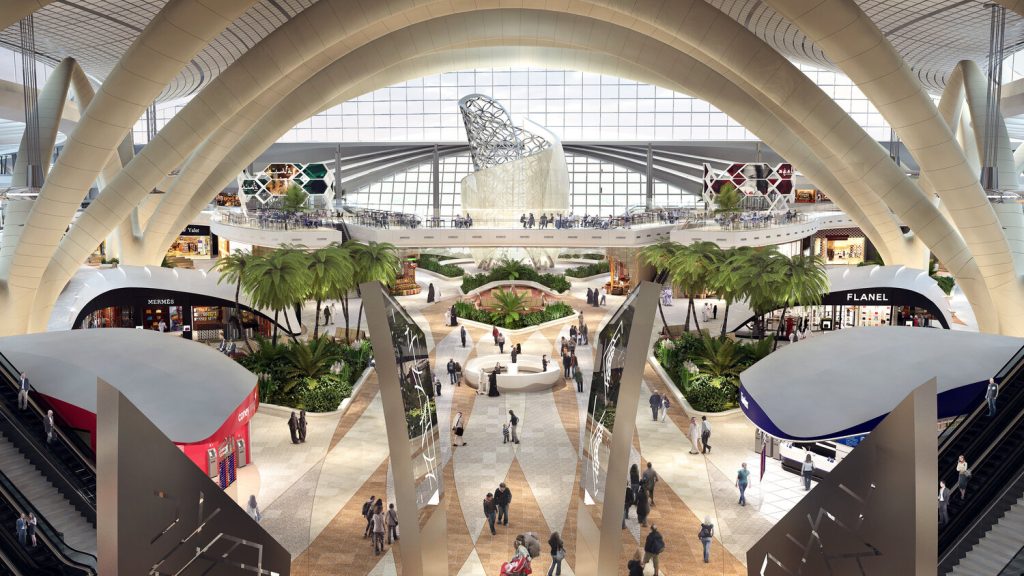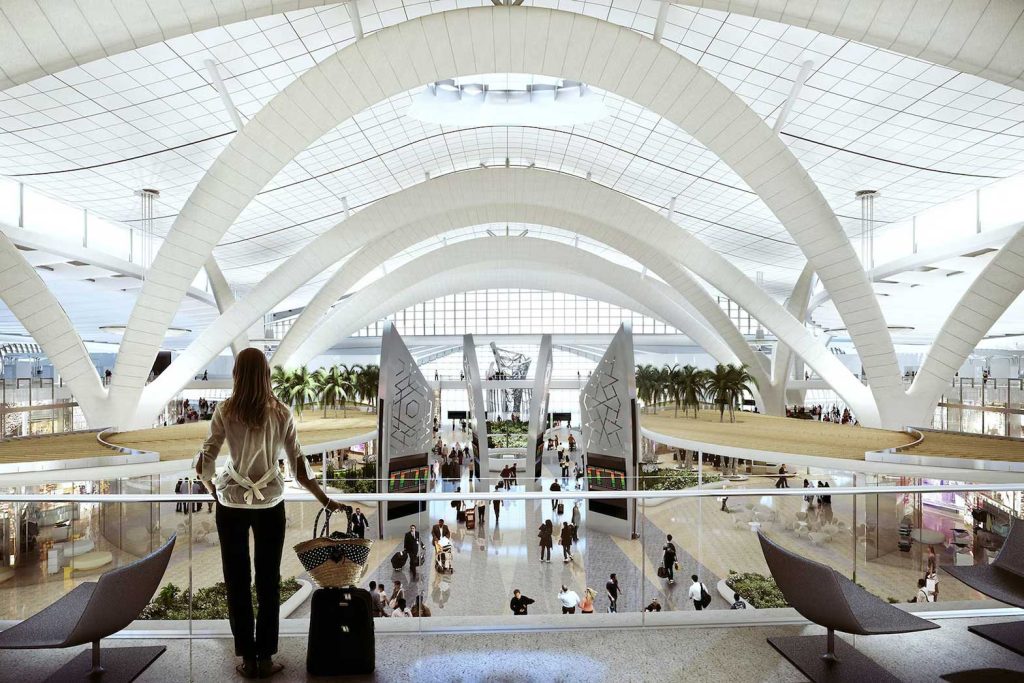 The best example was thought to be the X-shaped building, which reduced walking distances while boosting aircraft parking capacity. The terminal's roof curves downward at different places to protect it from the sun. The terminal can be expanded to accommodate approximately 50 million passengers per year.
The Midfield Terminal Complex will include an 800,000m2 support structure as well as access to cargo parking stands. Approximately 20,000m2 to 25,000m2 of the area will be allocated to retail and food outlets, with an additional 8,400m2 devoted to an indoor park.
The construction supervisors have been named Hill International and AECOM. For the project, ECG supplied geotechnical and design services. Parsons was in charge of preparing the terminal's environmental and sustainability standards. Spaceagency offered masterplan service.