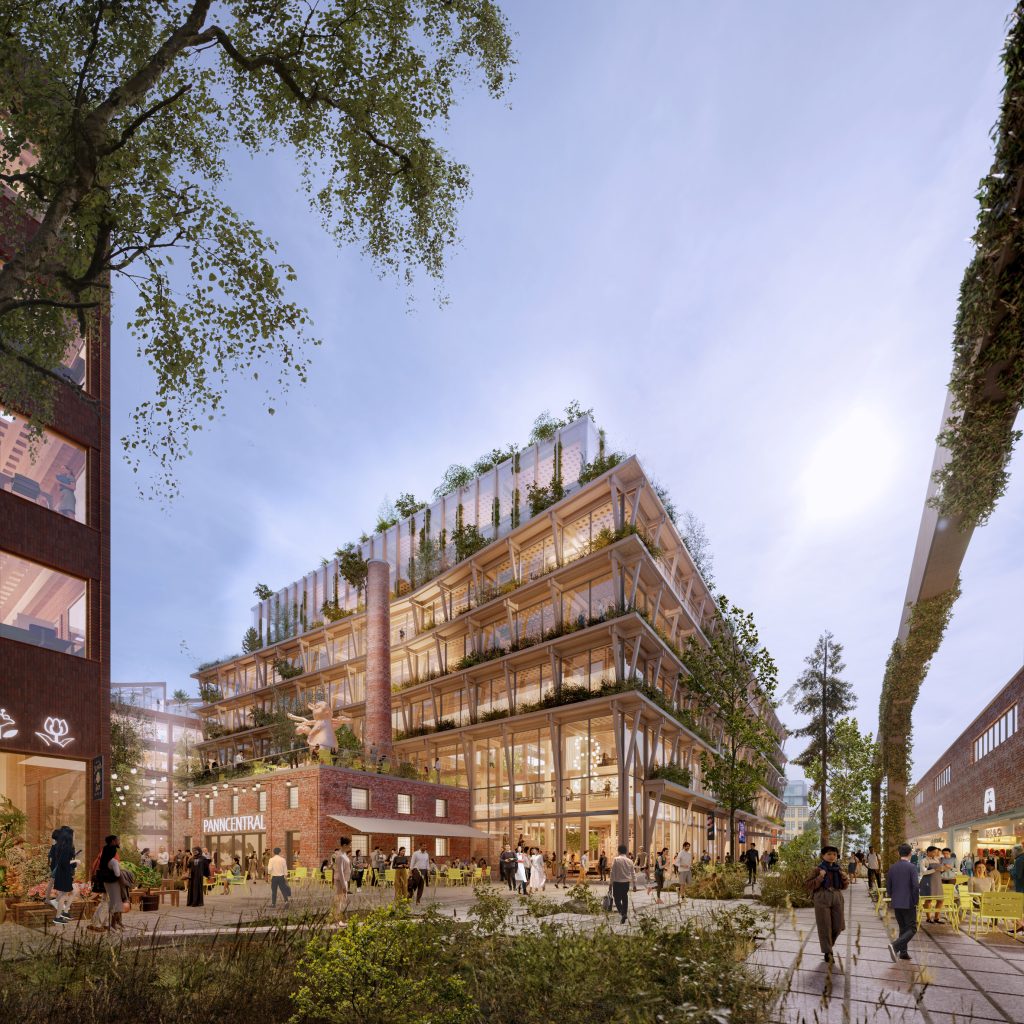 Henning Larsen and White Arkitekter are designing Stockholm Wood City, the world's largest mass-timber development with the "serenity of a forest."
The project, which will be built in the Stockholm neighborhood of Sickla, has been dubbed the "world's largest wooden city" by developer Atrium Ljungberg because it will use more wood than any other project in development.
Stockholm Wood City, which will cover 250,000 square meters and include 7,000 office spaces and 2,000 homes, is designed by Henning Larsen and White Arkitekter. Stockholm Wood City will consist of restaurants, shops, homes, and workplaces.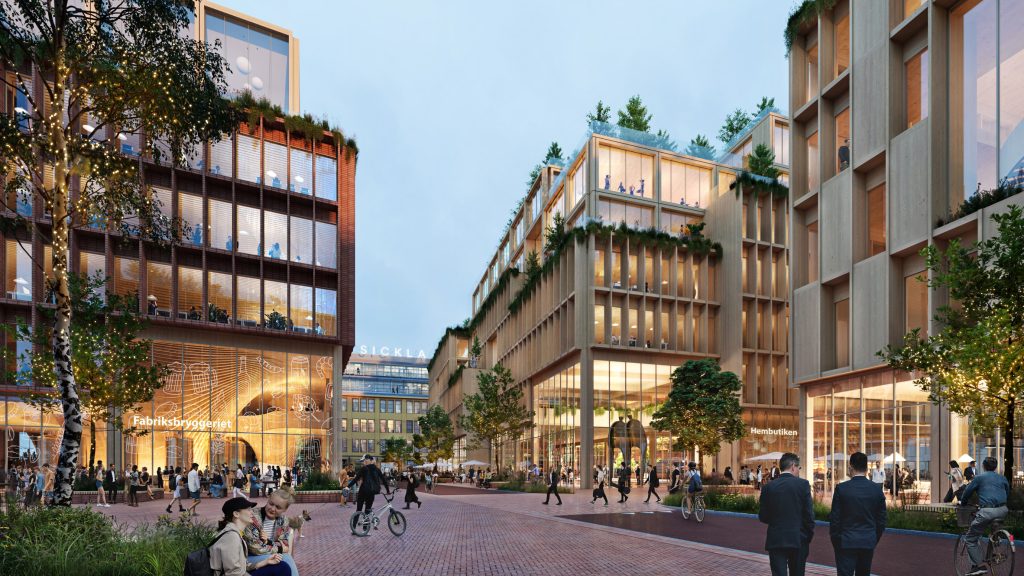 The developer claims the district will include nature-inspired elements and feel like a forest. The buildings will be made of fire-resistant mass timber.
"We sought to create an urban environment infused with the serenity of a forest, resulting in a dense, open space that bears the distinctively minimalistic and functional aesthetic of the Scandinavian design," Atrium Ljungberg said Dezeen and added, "The architects innovatively incorporated natural elements into the structures – for instance, green roofs for better insulation and large windows to let in natural light, embodying our vision of a city that thrives in harmony with nature."
According to the developer, Stockholm Wood City will also have self-produced, stored, and shared energy. The details of the project's energy production were not revealed. The project will begin construction in 2025, with the first buildings expected to be completed in 2027.