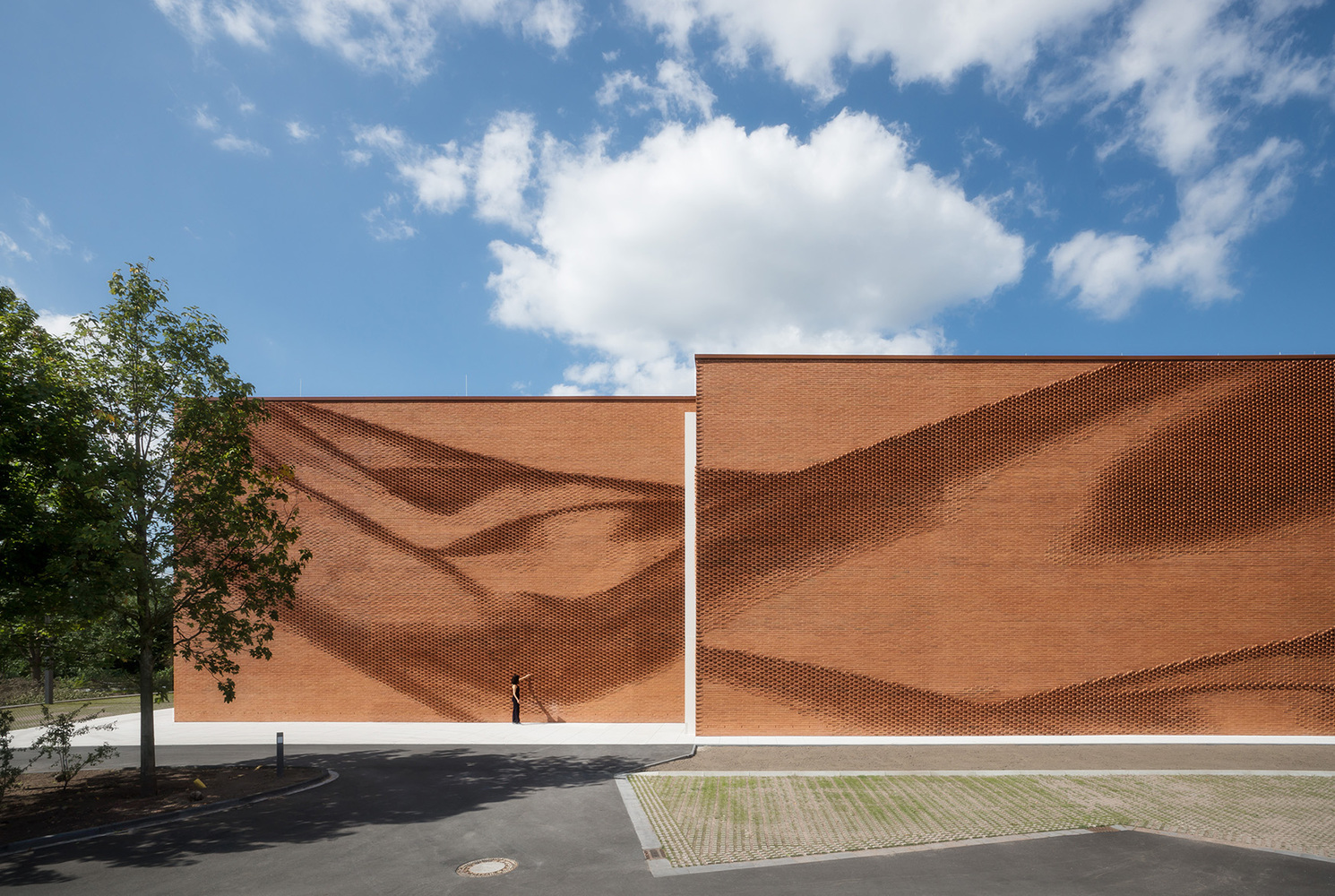 The Association of the North-West German Textile and Clothing Industry's building (aka Administrative Building Textilverband) is designed with a view of the stunning environment to the north and a powerful textile image to welcome visitors from the south in mind.
The elongated structure surrounded on three sides by a wholly closed brick façade. The basis for an office complex that is energetically optimal is a volume that is open to the north, open to the east, and open to the south.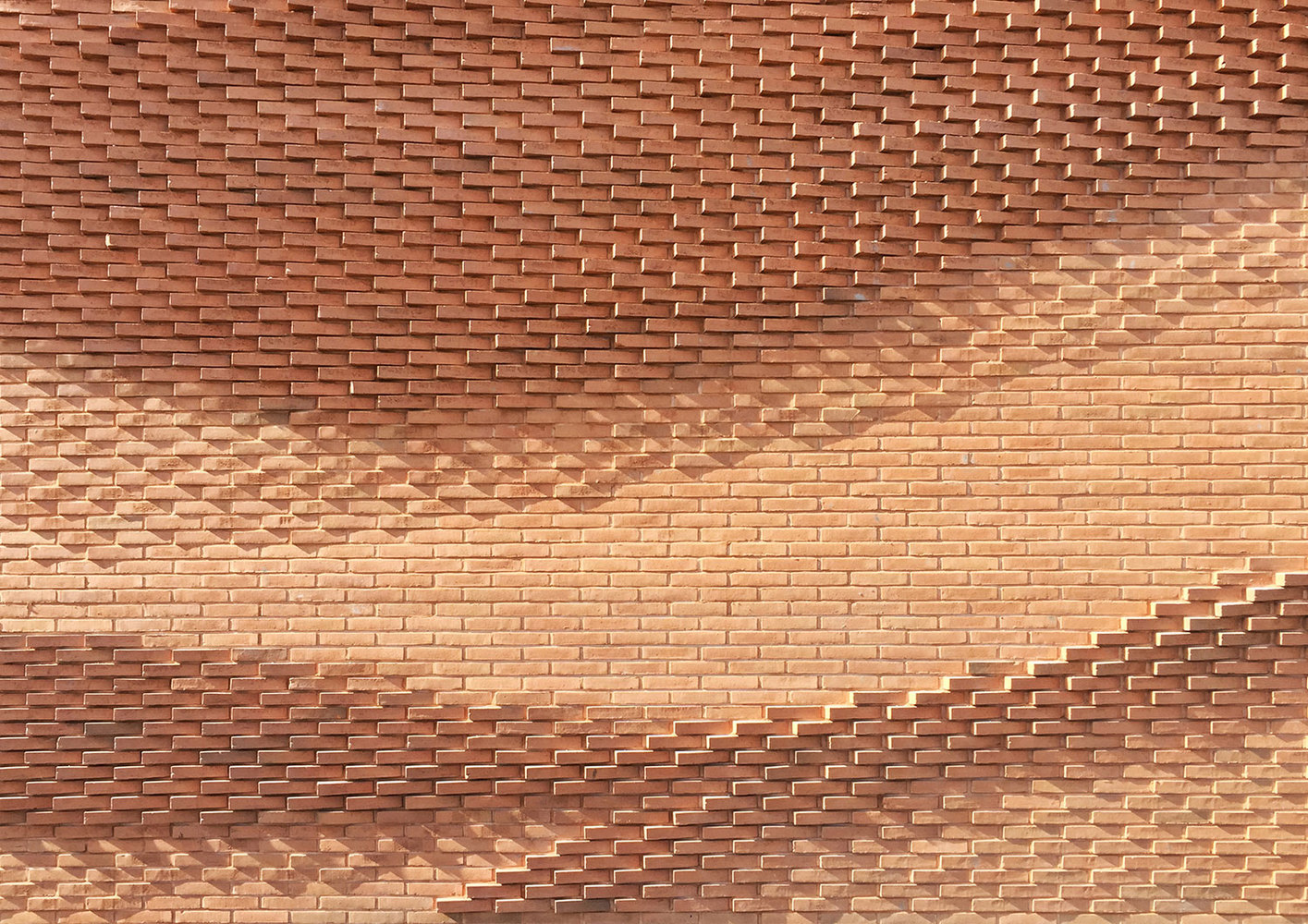 The alabaster folds of Max Klinger's Beethoven statue at the Leipzig Picture Museum inspired the brick façade. Here, Max Klinger produced a contradictory impression. The observer notices what appears to be a light, flowing garment covering Beethoven's knees. Also, realizing that it was made of solid stone.
Behet Bondzio Lin Architects employ six distinct stones with an expanding stroke resembling a gradient to produce a façade that looks moving due to light and shadow. Architects closely worked with Gantert + Wiemeler Engineering Planning team to create a parallel to a light fabric that occurs when the wind blows.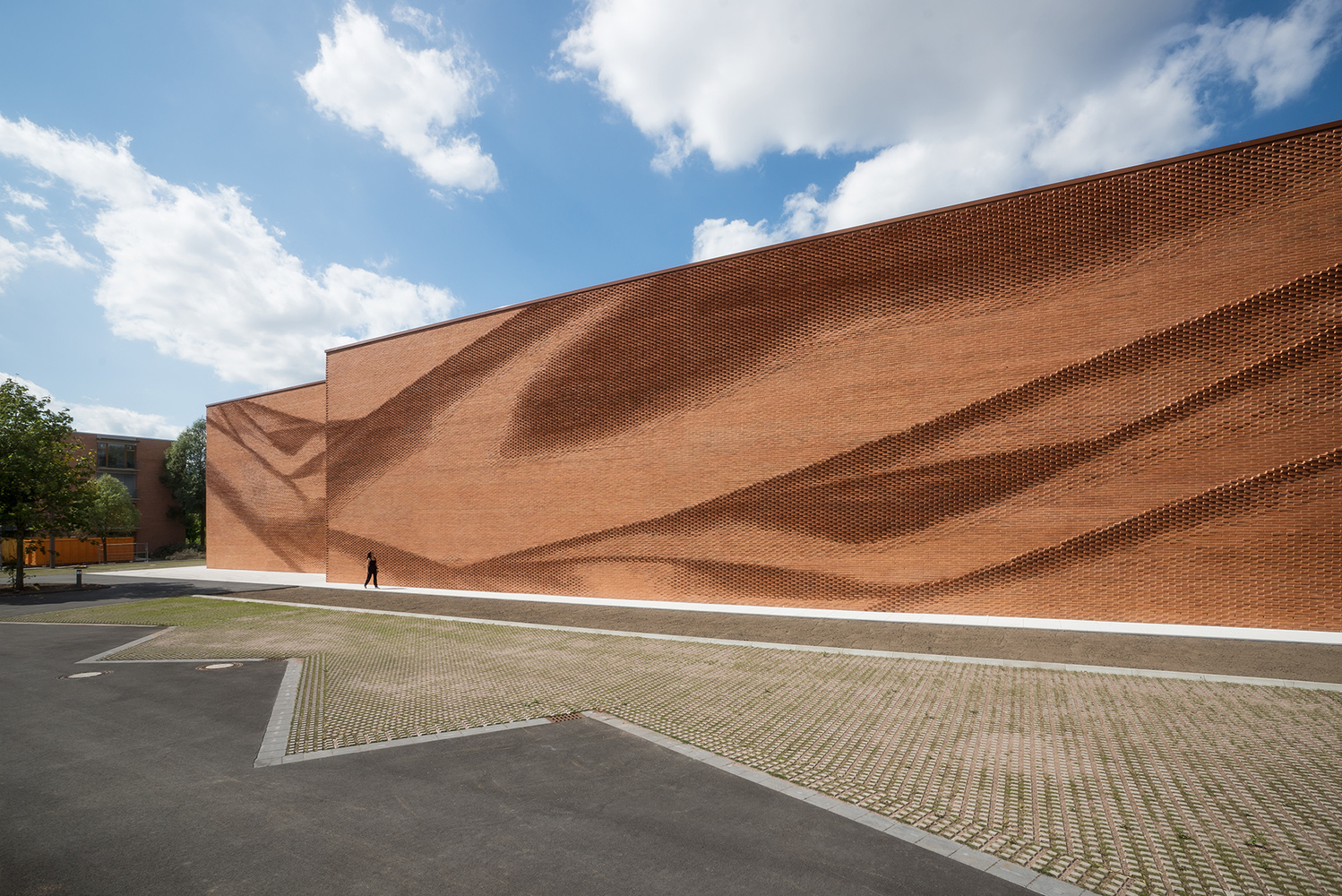 The entrance of the Administrative Building Textilverband directs them inside the building. It created by the separation and slight relocation of the building volume. It nearly completely opens to the gorgeous countryside to the north via a glass façade. Since all rooms face north, they receive plenty of natural light and do not require sun protection. Even at the height of summer, this allows workers to see the landscape throughout the day.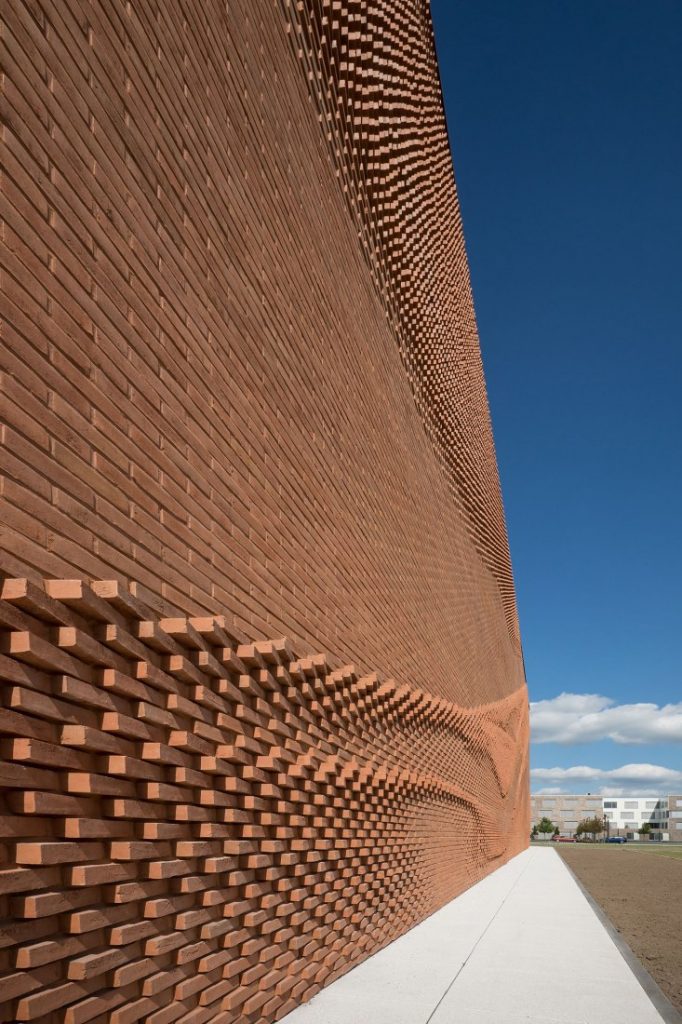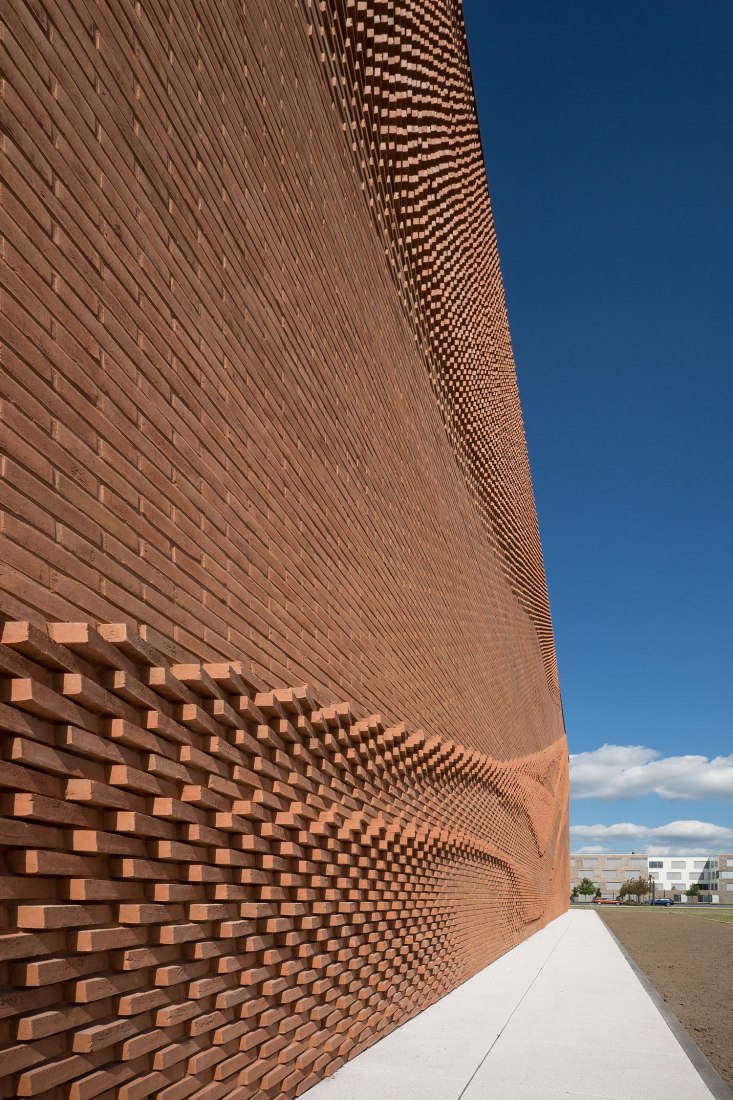 Project Info
Architects: Behet Bondzio Lin Architekten
Area: 2620 m²
Location: Münster, Germany
Year: 2018
Landscaping: Tamkus landscape architecture
Construction Management: Gantert + Wiemeler engineering planning
Structure: Gantert + Wiemeler engineering planning
Structure / Construction Management: Gantert + Wiemeler engineering planning
Technical Building Equipment: Ingenieurbüro Nordhorn GmbH & Co. KG