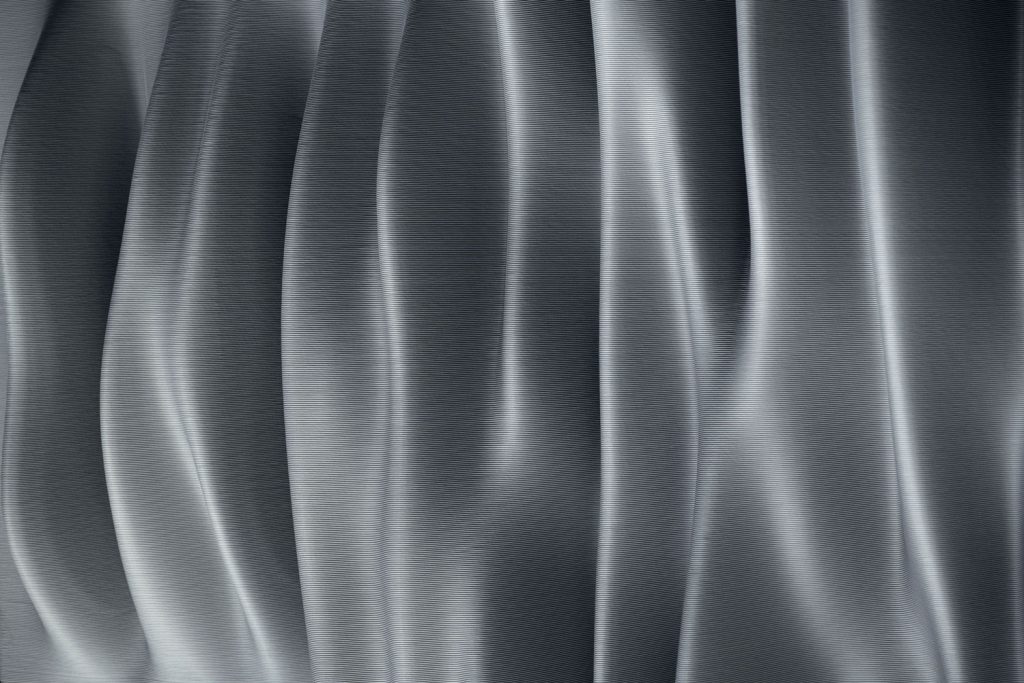 Powered by robotic fabrication systems that are revolutionizing the field of architectural design, architects can bring their most ambitious and complex visions to life in ways that were previously unimaginable.
The Gramazio Kohler Research group at the Swiss Federal Institute of Technology (ETH) in Zurich is at the forefront of this technological advancement, developing cutting-edge robotic fabrication systems that are changing the way buildings are designed and constructed.
In a ground-breaking facility named Immersive Design Lab (IDL) located inside the ETH, the future is being developed day-by-day allowing users to interact in real-time with virtual design and engineering models, human-computer design, and fabrication interfaces using state-of-the-art technologies.
Design, architecture, and engineering collaborate, through research in many fields, such as acoustics, lighting, applied neurosciences, and interactive/extended realities; in order to learn and create multidisciplinary, adopting the rapidly evolving field of machine learning in these projects.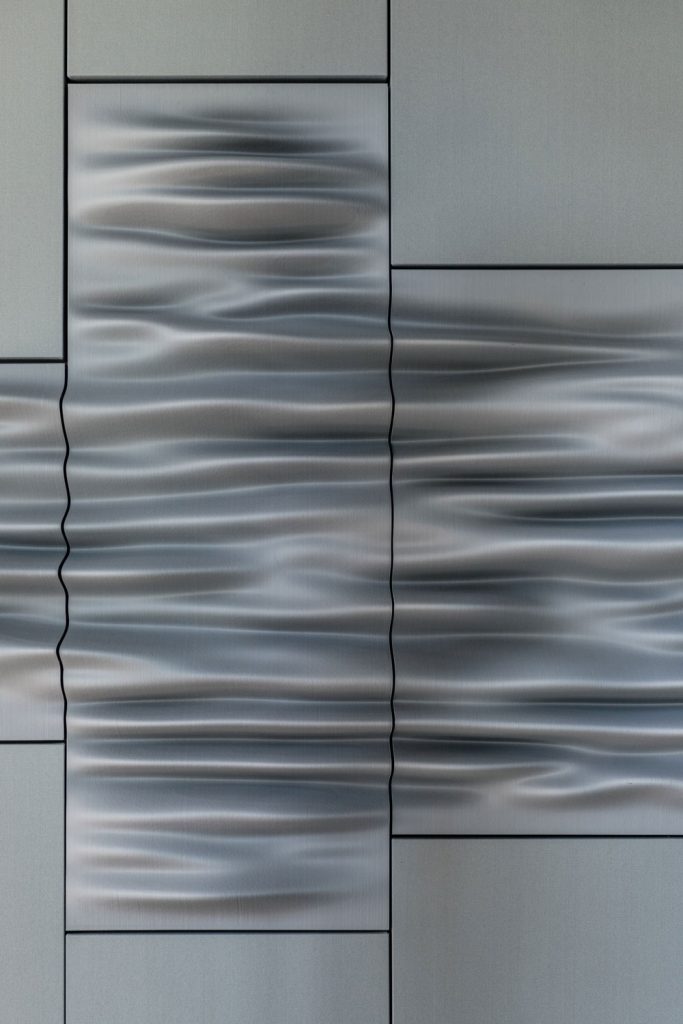 At the heart of the IDL is a 32m2 arena that can accommodate up to 20 people and serves as a presentation and experiment area. The arena is surrounded by 14 columns that function as modular technical hubs, which can be outfitted with a range of sensors for data collection. The IDL also boasts an impressive immersive spatial audio experience, with 75 speakers integrated at different elevations in the columns and a unique ceiling rack. Special attention was also paid to the use of acoustically performative surfaces and materials, including the Acoustic Diffuser Panels, which were designed and developed by Gramazio Kohler Research specifically for this purpose.
The Acoustic Diffuser Panel System project, developed in collaboration with research and development partners Rocket Science AG, Strauss Elektroakustik GmbH, and fabrication partner Aectual, focused on designing acoustically performative wall panels with spatial and sound-aesthetic properties while considering the fabrication process.
"Acoustics and architecture are directly linked with each other. Although the sound is not visible, the geometry of a room and its acoustic characteristics are intrinsically coupled. This connection between aesthetics and acoustics provided the point of departure for our team to create beautiful acoustic panels that are specifically designed to give rooms a pleasant and soft feeling," said Prof. Matthias Kohler at Gramazio Kohler Research, ETH Zurich. "We are thrilled to work with Aectual as they bring our designs to life."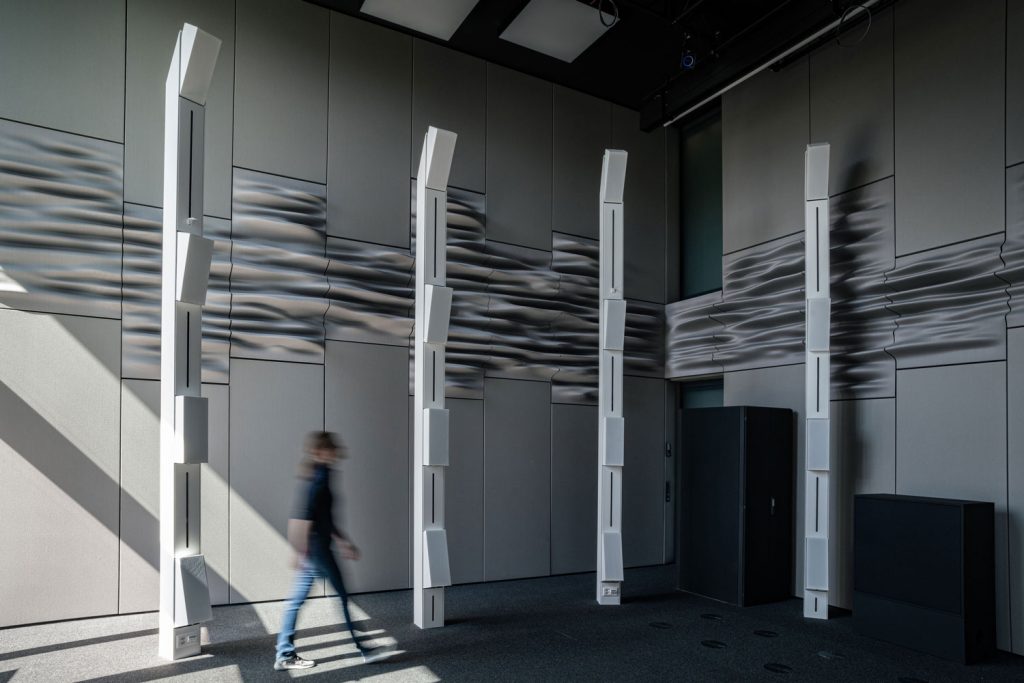 Integrating a coarse acoustic assessment method to quickly analyze the surface's acoustic performance, the doubly-curved panel surfaces are designed with geometric patterns, and the parameters used for an optimized sound diffusion were adjusted manually, in order to attend to requirements and please aesthetically, without compromising fabrication and assembly.
Six initial design models were 3D sand-printed on a 1:10 scale and tested with robotic aid. With the six low-scale models ready, the best acoustically performative surface design was chosen to create 29 bespoke acoustic diffuser panels for the IDL, which were fabricated using a robotic 3D contour printing process.
The Acoustic Diffuser Panels were such a success, that you can print yours on-demand and customize them as you need at Aectual.
With all these amazing projects, innovative approaches, and cutting-edge research, the Gramazio Kohler Research group significant impact on the field of architectural design, with the use of robotics and data in creations that are shaping the future, today.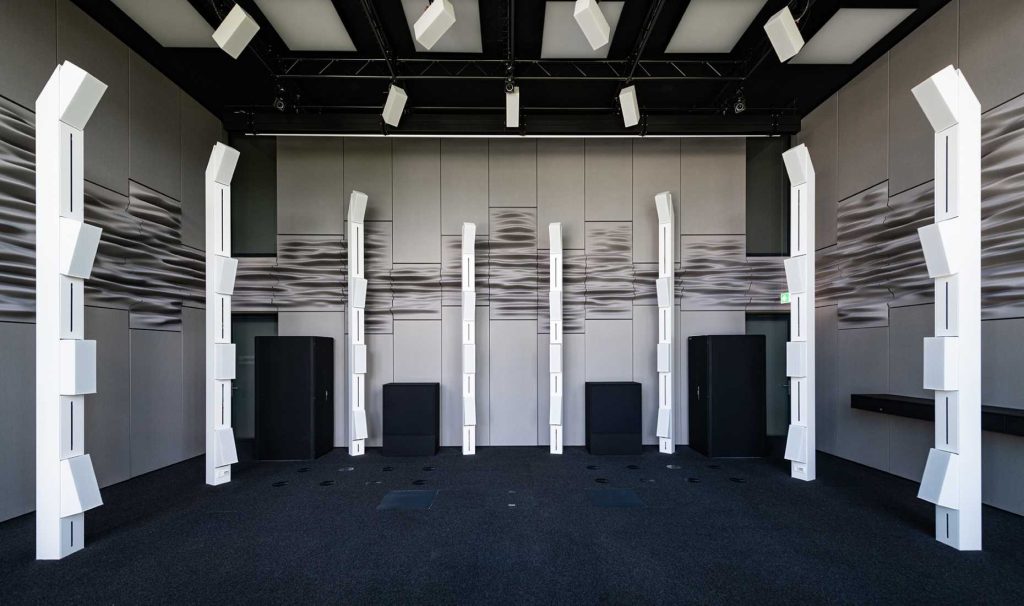 Project Info
ETH Team: Prof Matthias Kohler (Head of IDL), Christoph Junk (Lead Building Project), Dr. Romana Rust (Senior assistant IDL team), Michael Lyrenmann (Technology Expert Hardware), Foteini Salveridou (XR Workflow Evaluation), Gonzalo Casas (Technology Expert Software), Achilleas Xydis (Technology Expert Audio), Valens Frangez (Technology Expert Video), Catharina Weiss (Project Manager ETH Real Estate Management), Beat Jaeggli (Architect and Construction Supervision ETH Real Estate Management)
External Experts: Jürgen Strauss (Strauss Elektroakustik GmbH), Christian Frick and Nino Blumer (Rocket Science AG), Martin Fröhlich (ZHdK), Mehmet Özalp (CH-​Ingenieure GmbH), Robin Klöden (Thomas Boyle & Partner AG)
Contractors: Aectual, Arcad Audio, Candy Acoustics GmbH, Lang & Baranday AG, lumachroma, opentec GmbH