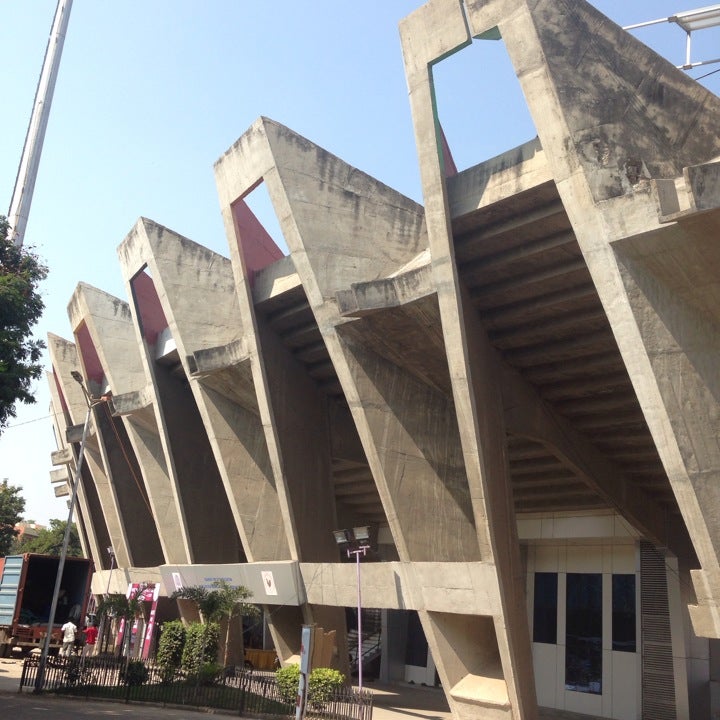 Ahmedabad Municipal Corporation (AMC) announced a plan to demolish Charles Correa-designed Sardar Vallabhbhai Patel Stadium in Gujarat, India.
The stadium was originally designed in 1960, with a seating capacity of 50,000. It is recognized as the largest cricket stadium globally, with a seating capacity of 110,000. This stadium was reconstructed in 1982 and renovated in 2019 by Shashi Prabhu. The stadium hosted significant cricket events, including the first one-day international match between India and England in 1981.
The stadium has an important place in the history of Ahmedabad, not only for sports but also for India's independence. A petition started to protect this cultural landmark, "Another cultural icon has been earmarked for demolition – the Sardar Vallabhbhai Patel Stadium (SVP) is set to be razed to the ground by the Ahmedabad Municipal Corporation (AMC). This 63-year-old stadium is etched into the history of post-independence Ahmedabad and has become a symbol of the city's modern architecture. It is imperative that necessary steps are taken to preserve and conserve this iconic cultural landmark of Indian cricketing history, modern architectural history, and modern India."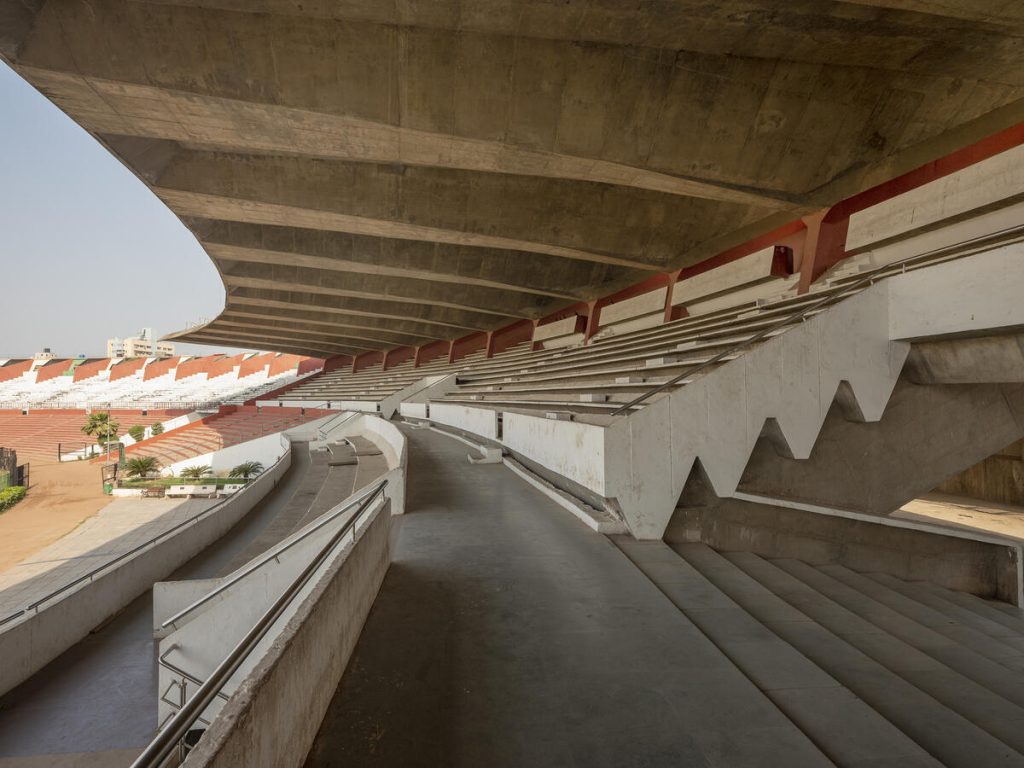 "Often, what we choose to demolish is more potent as a cultural comment than what we choose to build. The slated demolition of Charles Correa and Mahendra Raj's Sardar Vallabhai Patel stadium in Ahmedabad, a national icon of immense architectural and structural significance, is both a culturally situated and situating act. Its potential demolition is a telling comment on our inability to adequately address both the pragmatic and theoretical concerns of our modernist heritage." said Architect Rahoul B. Singh, RLDA Studio, about the stadium.
"The Sardar Vallabhbhai Patel Stadium was included on the 2020 World Monuments Watch to draw attention to the complex challenges of preserving not only an iconic twentieth-century modern structure but an emblematic public space for the people of Ahmedabad," states the World Monuments Fund in its website.
On the other hand, Patel Stadium was one of the buildings that would receive a total of $2.2 million in grants from the Getty Foundation in 2021. The grand is for the long-term preservation of modern buildings.
Riyaz Tayyibji, Principal architect at Ahemdabad-based Anthill Design, states, "The news to demolish this stadium is shocking, more so since a year ago there seemed to be a very positive response by the municipal corporation towards the need for its conservation, with an understanding of the historical importance of its structural design and the manner the stadium and the area around it are used by the people of the area. The municipality seemed open to working with local stakeholders and international experts together in the best interest of conserving this important building. The justification for this demolition being a required upgrade for Ahmedabad's 2036 Olympic bid seems myopic. If it is in fact part of a larger sports infrastructure plan, surely such an isolated and piecemeal approach to a single structure is not the manner in which the AMC should go about this exercise? The demolition of a structure of this stature will be an international stain on Ahmedabad's World Heritage City reputation and ability to care for its important buildings."