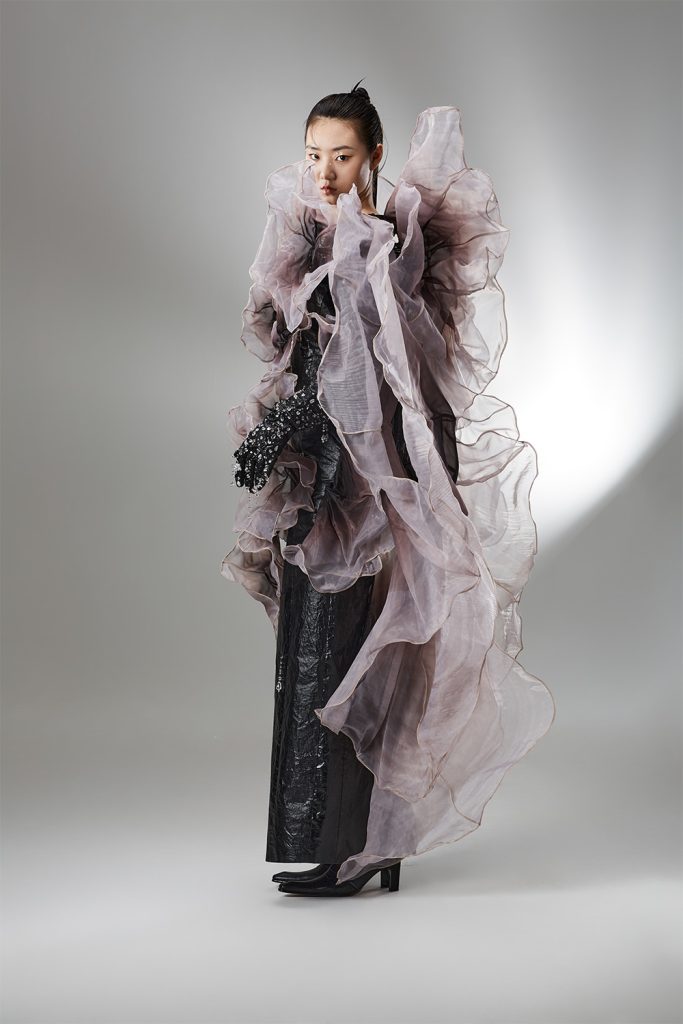 Siyun Huang presents her digital showcase at London Fashion Week with a speculative kinetic fashion collection entitled "Immateriality."
Spring/Summer Collection 2024, "Immateriality," was inspired by the designer's visit to the museum's fossil collection, which prompted her to consider the "intangible." This theme is based on abstract Eastern philosophy, in which she uses dragonflies, lotus leaves, rain, bamboo, and leaves (for Zongzi) to illustrate the life cycle process of "newborn, blooming, death, and rebirth."
In addition, the kinetic sculptures of Alexander Calder inspired Huang to seek a balance between movement and stillness in curved lines, geometric shapes, and soft angles.
The brilliance of dragonflies, the beauty of lotus leaves in the rain, and the sophistication of bamboo. Listen to the rain, observe the clouds, and treat the heavens and things with reverence. Siyun Huang seeks to investigate these cultural metaphors implicit in concrete, natural objects as they pertain to Chinese culture.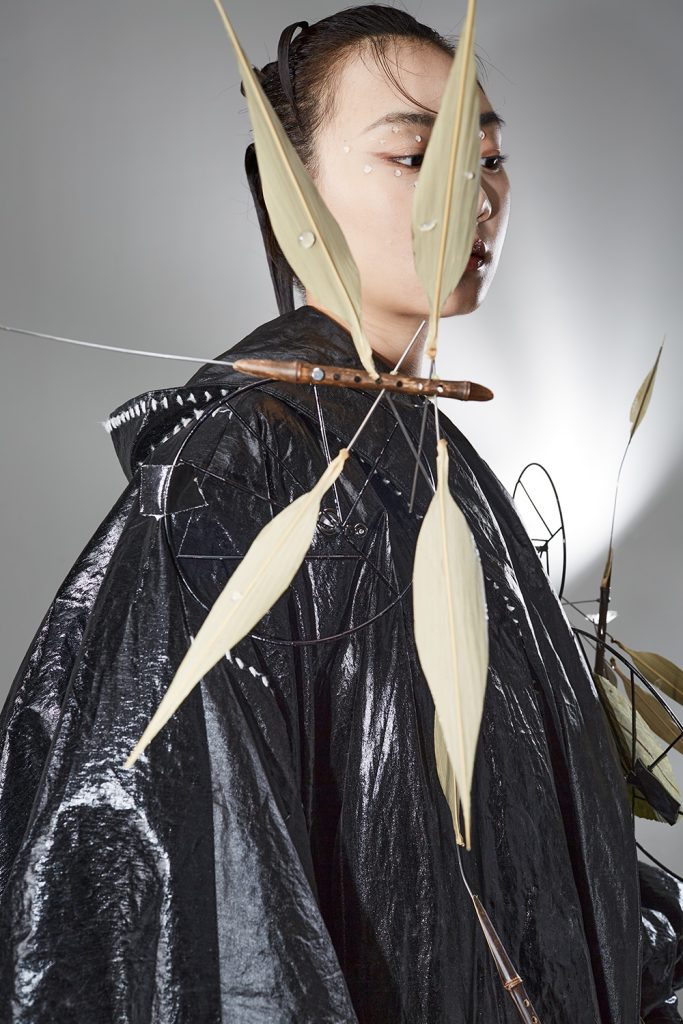 "Nothingness overcomes complications; silence wins over sound." It is also a critical way to understand the unique Chinese philosophy and culture. The theme has multiple meanings: it refers to the surface layer that uses sound sensing to achieve fashion interaction; It also points to the imagination of intelligent life forms other than carbon-based life. Finally, it is an extension of the mind beyond embodiment.
Huang explores digital innovations of traditional Chinese intangible cultural heritage in addition to modern technology. Some admire the handmade textiles of the Miao minority in southwest China, which are a form of fabric craftsmanship, but the production method is intricate. It requires indigo dyeing, the attachment of egg white or cow's blood to the surface, constant pounding, and steaming; it can take months to produce a 45 cm wide fabric, and its surface is shiny but not dazzling. The silhouette is the geometry of the 3D cutting used to form a 3D shape. By recreating fabrics with modern techniques such as shape changes, embroidery promotes the sustainable development of the "passing" cultural heritage.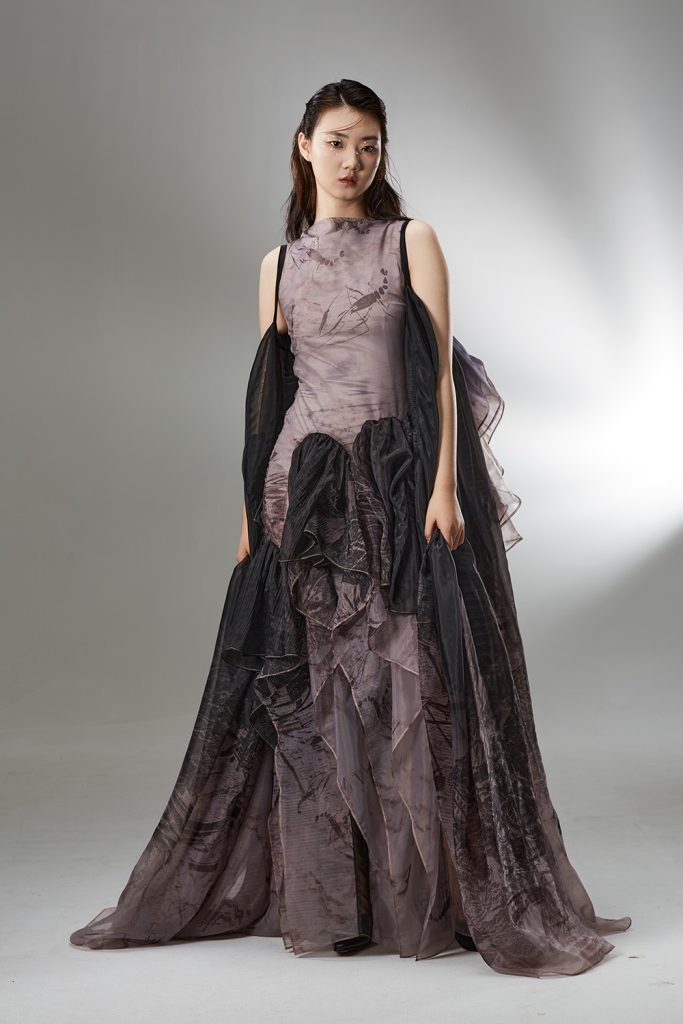 Project Info
Artist/ Designer: Siyun Huang
Creative&Art TEAM: Siyun Huang/ Shuo Li
Film Art Director: Shichang Ouyang
Director of Photography: Jienan He
Assistant: Chunming/ Qingtao Zhuo
Technology Support: Yuan Gao
Graphic Design Consultant: Tongsen Yue
Makeup & Hair Artist: Wenjing
Model: Jiayi Meng
Music: yelo_FM