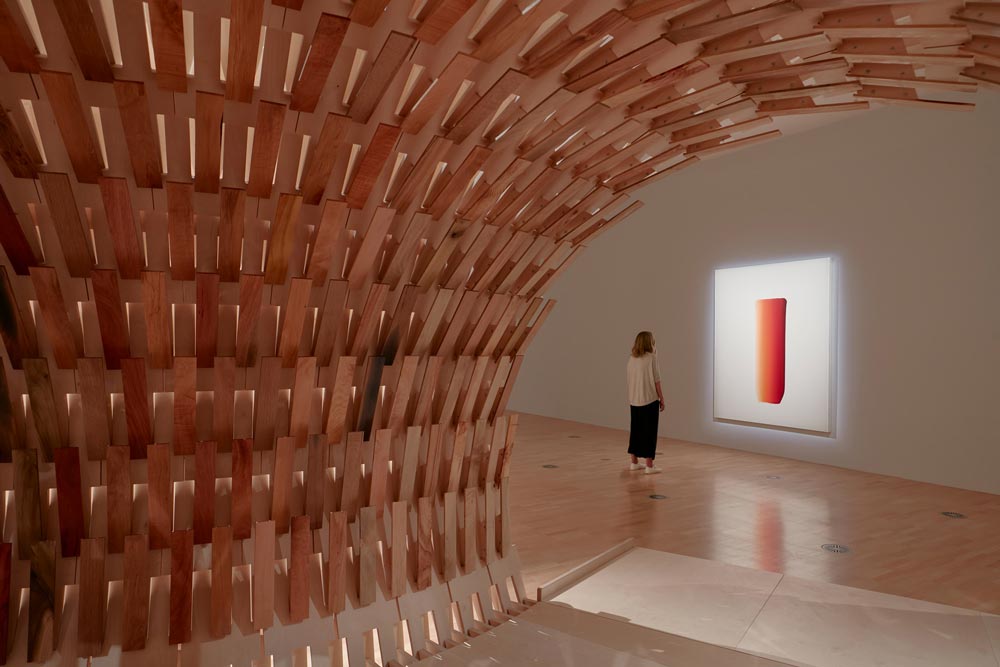 A craft exudes a marvellous shine when an architect and artist combine their skills and expertise. Japanese architect Kengo Kuma and Australian artist Geoff Nees composed the Botanical Pavilion, a tactile, circular pavilion using timber from Melbourne's Royal Botanic Gardens.
The Botanical Pavilion slides and fuses to form a puzzle without any metal supports. NGV Triennial in response to Korean artist Lee Ufan's 2017 painting named Dialogue has commissioned for the prolific design commissioned.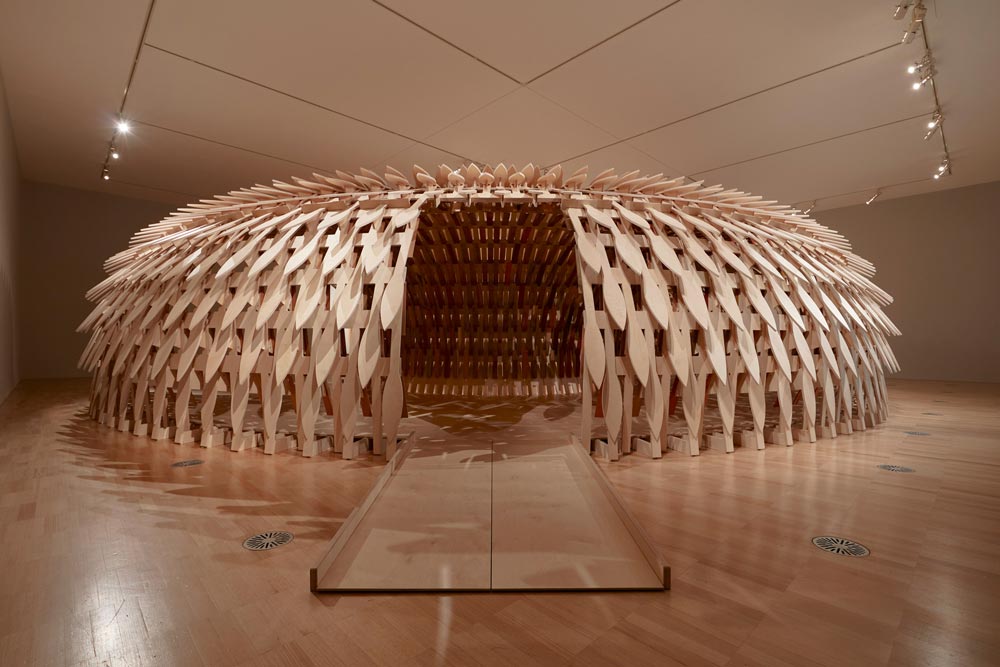 Soft curves slashed in front of the painting frames its openings at both ends. The design invokes the Japanese tradition of wooden architecture and features. The pavilion organically weaves their contemporary ideas with tradition.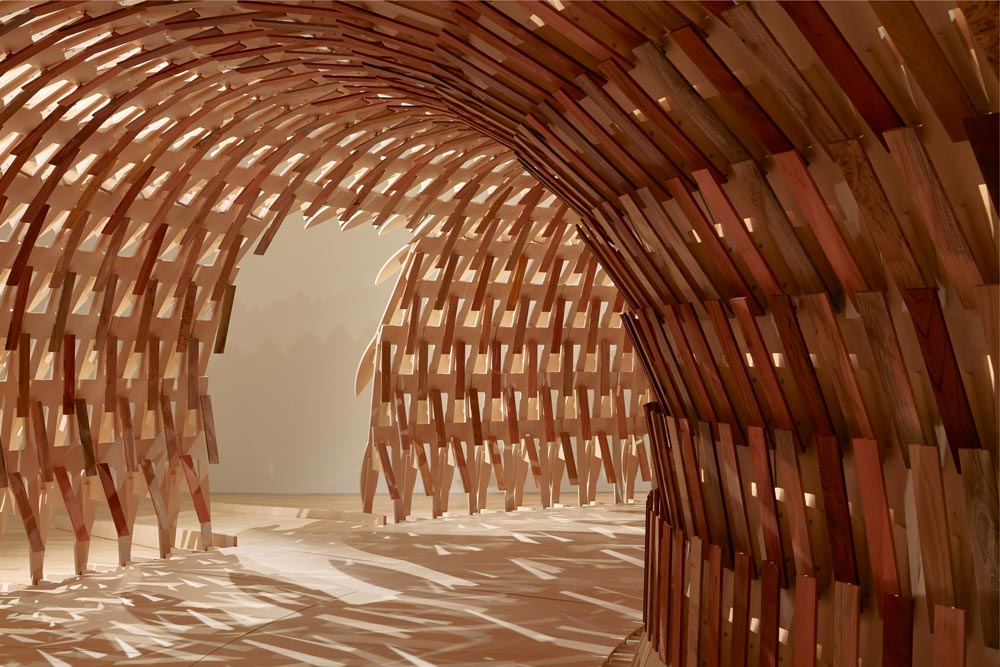 "In nature, most of the shapes are organic. Since the pavilions I make are made of natural materials such as wood, I think organic and curved shapes help to better connect and blend the architecture in the natural world," said Kuma.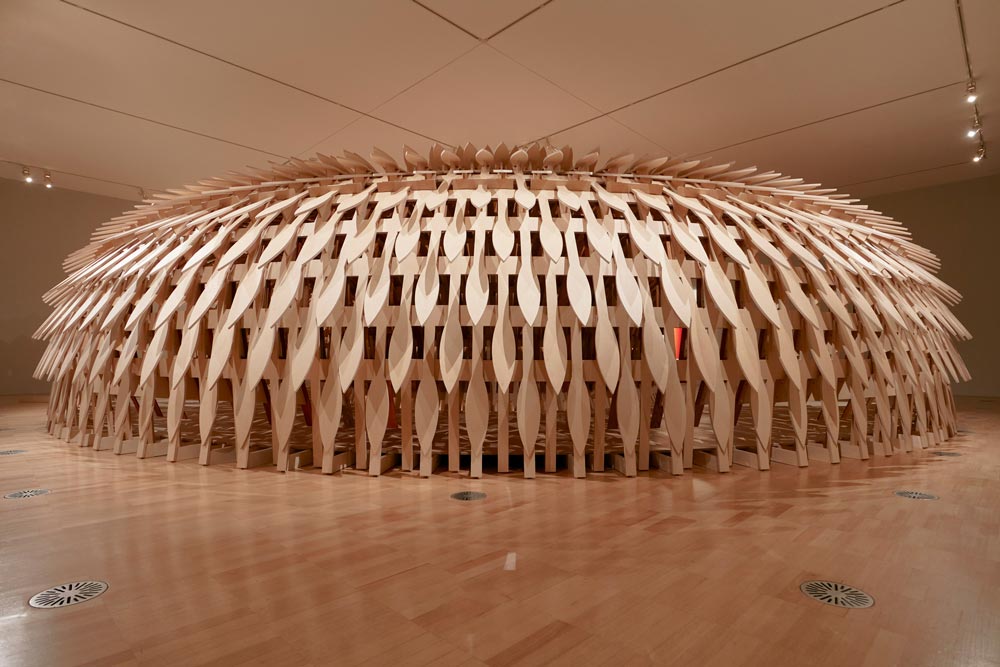 Kuma's design has a fundamental approach, as his design crafts smaller pieces to mould into larger structures. Indeed arches and domes are the most efficient forms to achieve a structure with minimum materials.
The pavilion aims to give new life to the unused and beautiful wood from Melbourne's Royal Botanical Gardens' trees. The architect and artist collected timber from fallen trees or removed from those which pre-dates to European settlement. Besides, they used it to create tessellated structures.
Kuma's approach derives from the Japanese carpentry tradition, where you use small elements and extend on crafting joinery to enclose large spans. His concept especially enthralled to create a circular wood skin that suspends the botanical timber. The pavilion invites the visitor into a semi-circular shaped space. The journey explores the space and grants experiences with various essences of wood.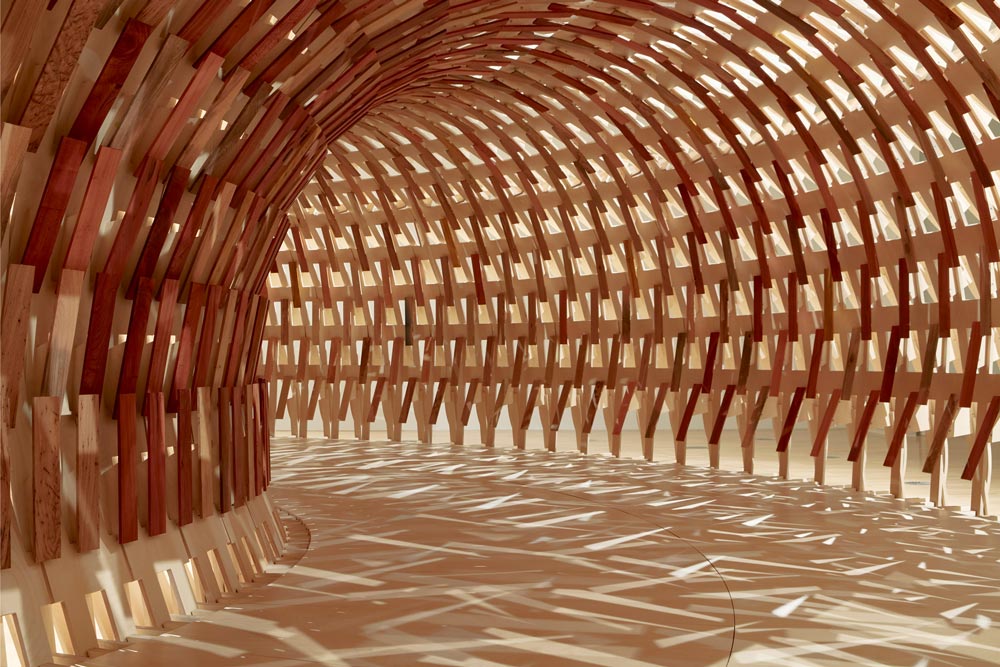 Like a tridimensional puzzle, the porous structure furthermore assembles without metal connections. Subsequently aids in reassembly. Japanese carpenters traditionally use timber of varying ages for different purposes. The Botanical Pavilion aims to raise awareness of the beauty and quality of the wood. Along with multiple uses of it throughout its life cycle.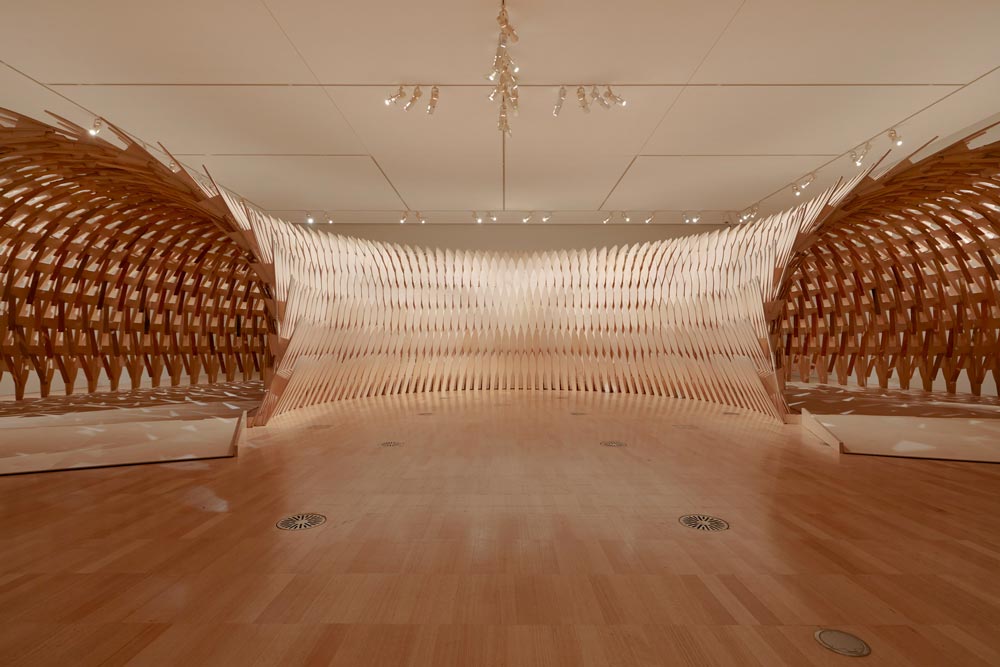 Every tree had been chosen from the same park in addition to interweave and envisage the pavilion. The botanical species' unique properties and texture sort through colour coding. The gradient pattern subsequently steps down from dark to light, accompanying the visitors' journey. This gives an intriguing perception of light and colour at every element of the pavilion.