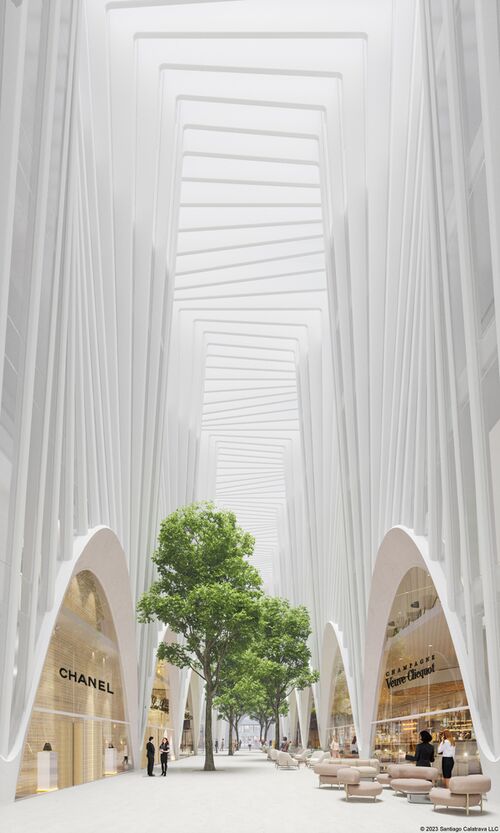 The Calatrava Boulevard, a complex offering upmarket restaurants, retail, and office spaces in Düsseldorf, Germany, has been designed by Spanish architect and engineer Santiago Calatrava. The new complex has a curved and vaulted 135-foot-tall roof and a flowing interior street, giving the impression of a sculptural light-filled canyon.
This project is a result of the close partnership between Calatrava and Uwe Reppegather, Founder and Managing Director of the CENTRUM Group, and is expected to be completed by 2028.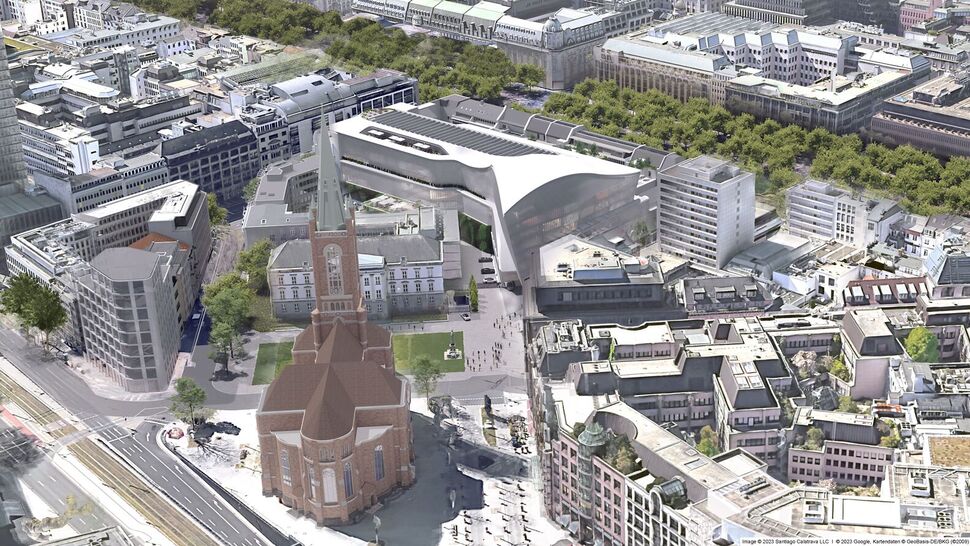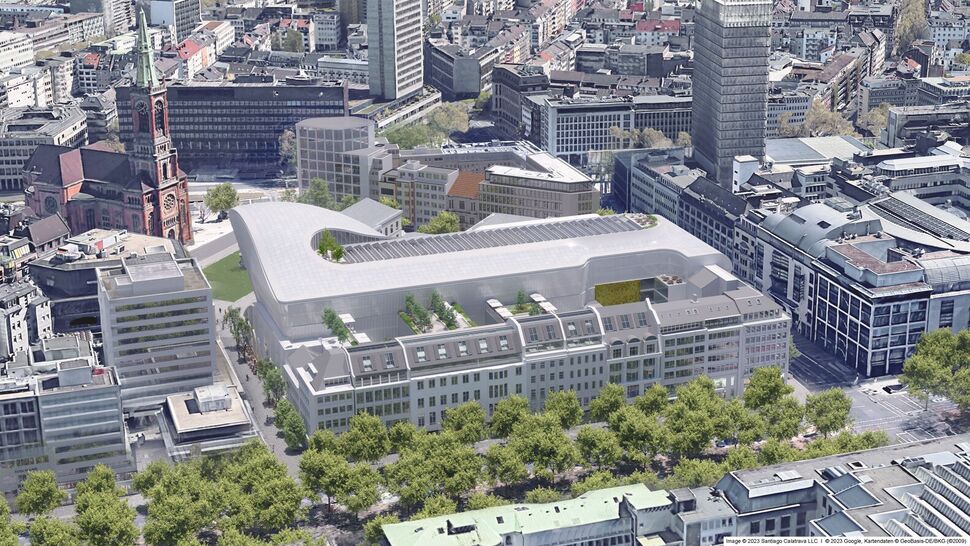 Calatrava Boulevard seeks to modernize the area parallel to Königsallee boulevard and create an appealing new destination. The building's height permits the creation of an accentuated entry point beneath the curved roof while remaining below the typical height of buildings in the state capital of North Rhine-Westphalia. In order to meet the city's sustainability goals, landscaped roof terraces include integrated solar panels.
The existing buildings along Königsallee are incorporated into the design, which connects them to Calatrava Boulevard seamlessly. The new intervention's first two levels contain approximately 160,000 square feet of high-end retail and restaurant space. The upper floors will have 236,000 square feet of office space and the traditional structure of the "Kö" façades is preserved in the design of these spaces.
"Düsseldorf, with its famous Königsallee, is an elegant, cosmopolitan city with a sophisticated aura. Working closely with both the City Council and CENTRUM, we were able to develop a balanced and innovative solution that both preserves the distinctive and traditional character of the "Kö" and creates new architectural and urban development excellence," stated Santiago Calatrava.