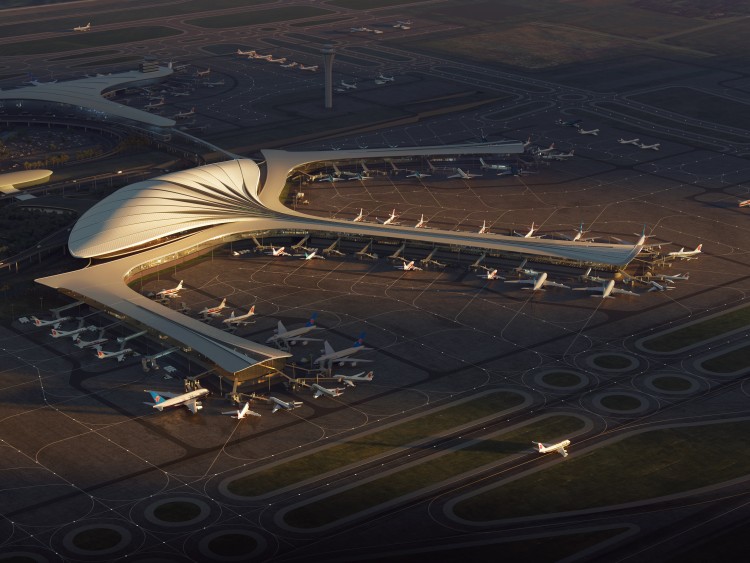 MAD Architects reveals the winning design for the new terminal of Changchun Longjia International Airport in China. The terminal building is designed like a floating feather and, the long curve of the roof truly reflects the moving lines and spaces inside the airport.
The design of the new terminal pays close attention to the combination of nature and innovative technology to create a comfortable and natural "garden airport". The structural system continues the rhythm of the building's skin, clearly expresses the logic of force transmission, and converges toward the center together with the skylight, naturally guiding the direction of travel for passengers. The combination of a unique wooden ceiling and skylight, structure, and light create a dynamic interior space.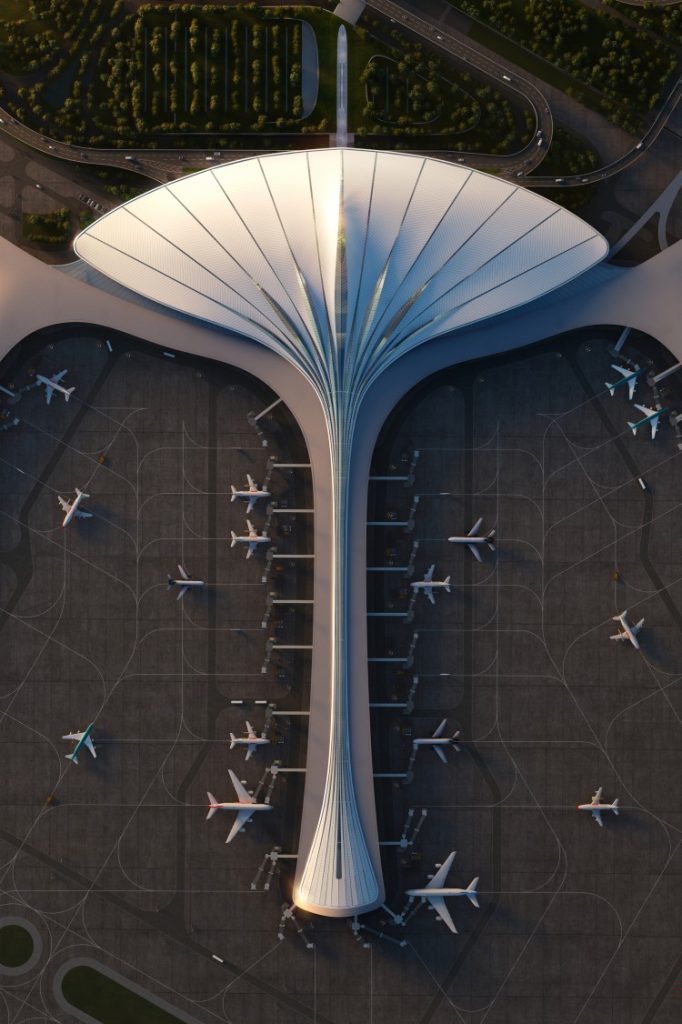 Changchun Airport currently has two terminal buildings, T1 and T2, with an annual throughput of 16 million passengers. The T3A terminal, whose design is announced this time and will be built soon, will contain 54 near-aircraft seats and is expected to accommodate 22 million passengers per year. The T3A scheme also reserves sufficient planning and design space for the future expansion of the T3B terminal building.
Changchun-Jilin Intercity Railway Longjia Station is an existing station located between Changchun and Jilin. The T3 terminal area base is located in the southern area bounded by the high-speed rail Longjia Station, and the overall terrain is low-lying.
The design conforms to the terrain, and the original floor is set as the first floor (arrival floor) of the terminal building, and then adopts a three-dimensional layout and a multi-layer entry mode to connect with high-speed rail, subway, road, and other transportation methods. This design plan not only saves land and reduces the amount of earthwork, but also cleverly uses the height difference to realize the cross-connection of different transportation modes.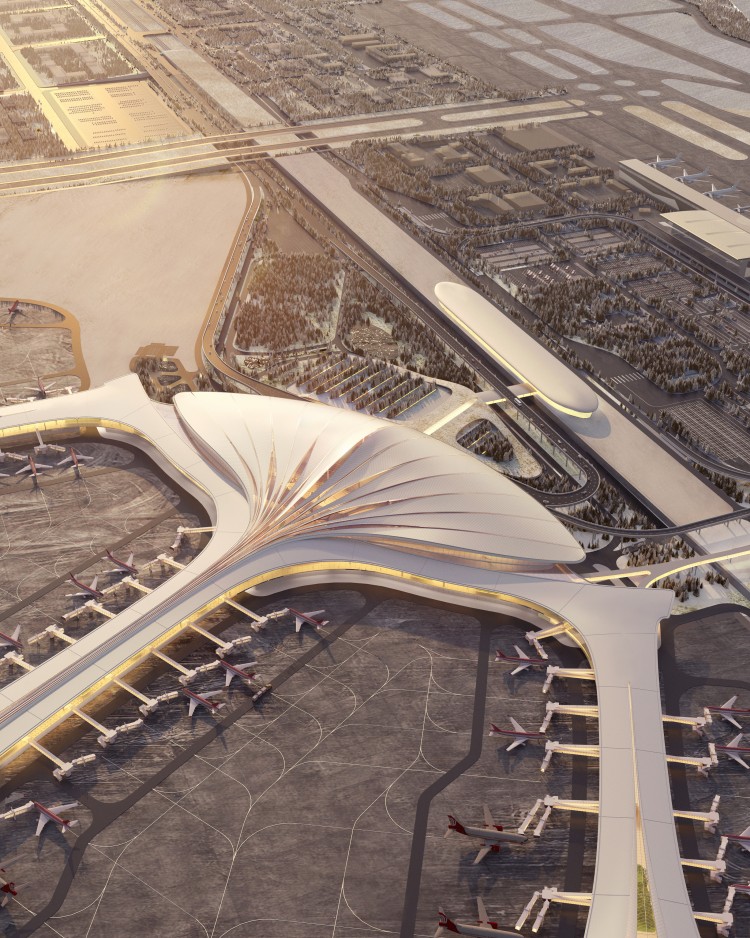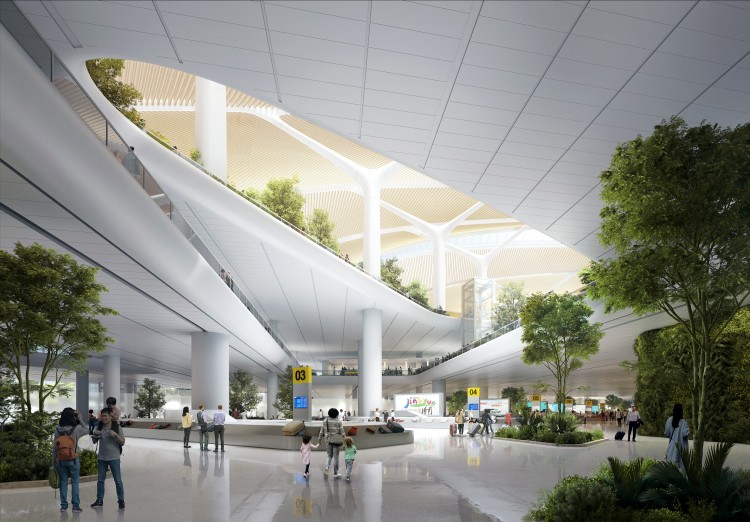 The new terminal building adopts a three-fingered corridor structure surrounded by arcs, forming a harmonious overall layout with the T1 and T2 terminal areas. The enclosure center of the terminal points to the direction of the high-speed rail Longjia Station; while the radial corridors are stretched in an orderly manner, and the scientific angle setting has fully increased the number of near-aircraft seats while ensuring the operating efficiency of the harbor.