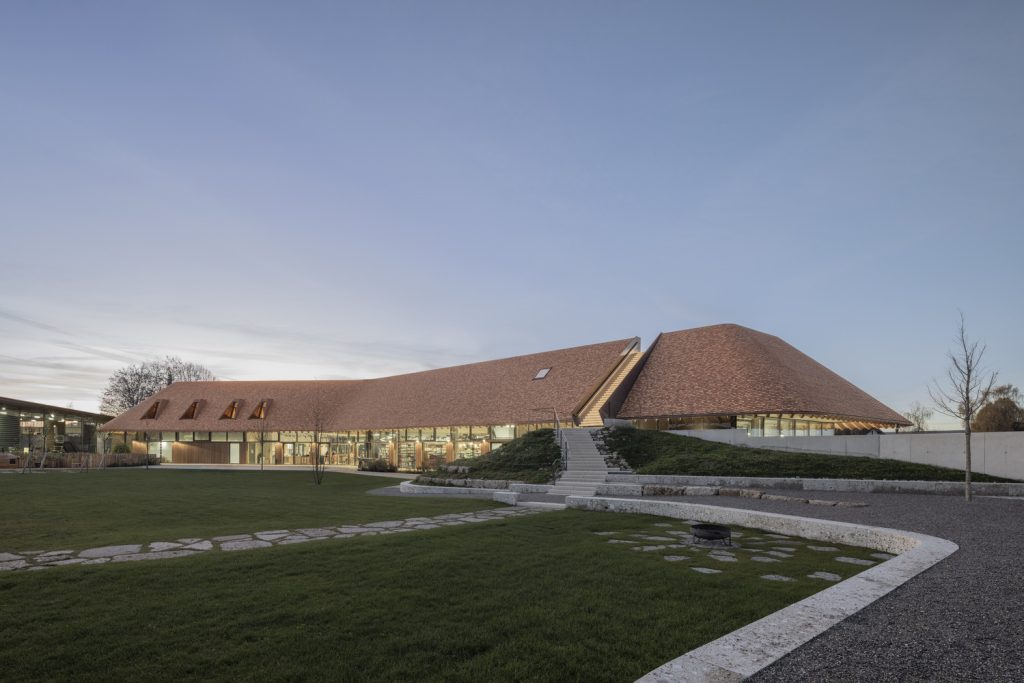 After three years of construction, a visitor center emerged in the form of a single-story sculpture building on the premises of Rapunzel Naturkost GmbH in Legau. The Rapunzel Visitor Center is designed by haascookzemmrich STUDIO 2050 to be public, and engaging and aims to make Rapunzel's motto "We make organic for love" tangible to visitors. A home full of discoveries invites you to linger and engage in diverse and emotionally imparting activities.
The building's sculpture forms the address that welcomes every visitor from afar across the northern highest point – the Rapunzel Tower. The fairy garden surrounds the house and extends to the roof. An open and welcoming sculpture, at the bottom, the crow's nest offers views of the landscape. This gesture is accompanied by a large floating roof that spans everything and surrounds the visitor center like a band but does not limit the view inside and out. The new Rapunzel World makes the company's motto visible to all the senses.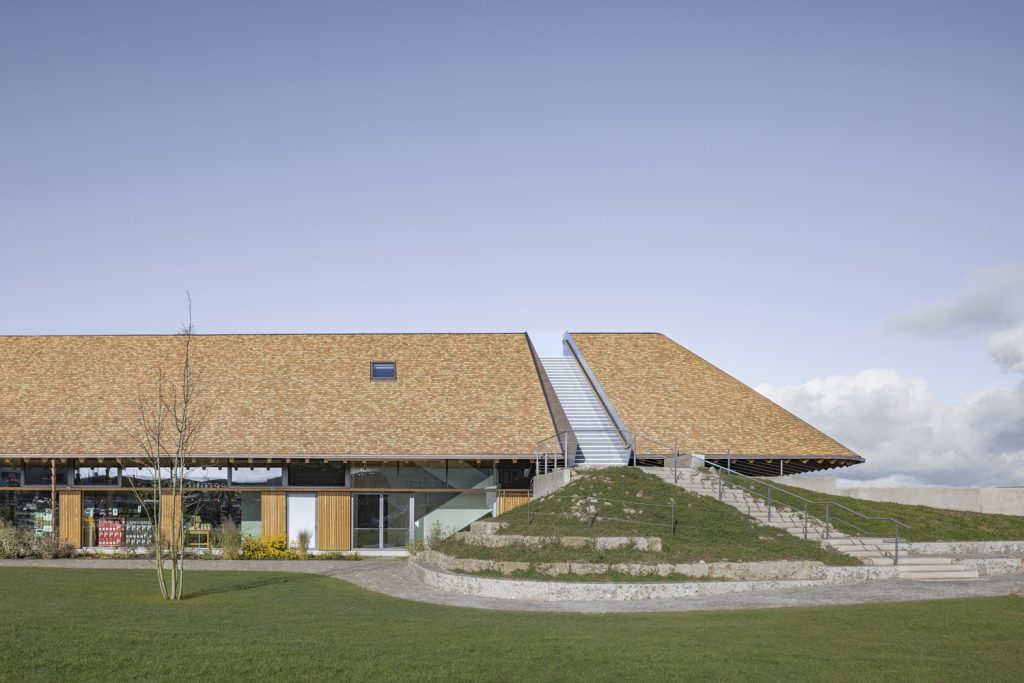 During the exhibition, visitors can learn interesting facts about culture, fair trade, and production as well as sustainable living at the interactive stations. Coffee roasting is designed so that you can observe the roasting and processing, including the aroma of the coffee. Rapunzel's braid in the form of a large wooden spiral staircase connects all floors of the cellar to the exhibition and terrace with magnificent panoramic views.
In addition to the bakery and organic market, many other rooms will be explored for courses, yoga, and other activities. The playfully designed fairy garden leads to the tropical house, where you can watch the coffee trees grow. Through two equal entrances the visitor enters the building, and he is received and distributed through the center.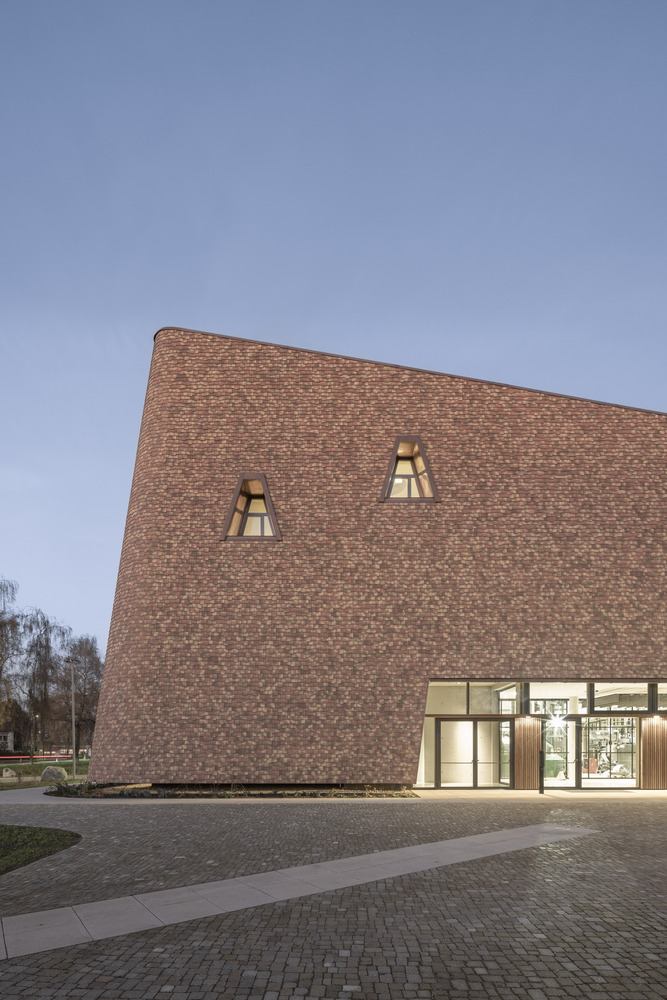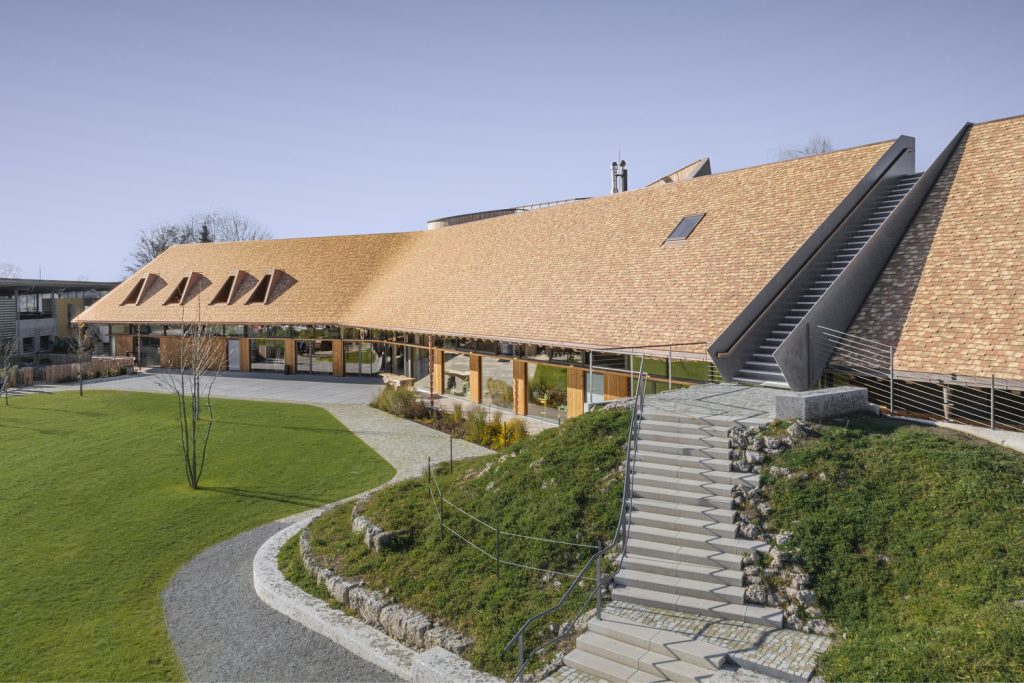 The glass interior partitions allow a panoramic view of the coffee roasting process and the bakery. A fascinating spiral staircase sculpture connects the ground floor to the gallery above. Natural and renewable building materials such as wood and clay have been used and construction services have been reduced to the minimum required.
No foam is used for the insulation and subfloor, but recycled foam glass gravel is used. All materials, colors, and coatings are mineral and ecologically carefully selected. Daylight is used in the visitor center and the air conditioning has been largely eliminated. Here, we have used what nature gives us as an in-situ microclimate to build a strong and durable home that works with nature, not against it. All the craft businesses involved in the construction of Le Monde Rapunzel are located just around the corner from Legau.
As for the Rapunzel stairs and the smooth coated tiles, we had to rely on partners from further afield, as brickworks in Switzerland still have old kilns that allow for a special kind of engobe. The building not only strengthens the area but also helps the environment by avoiding emissions and resource consumption in transportation.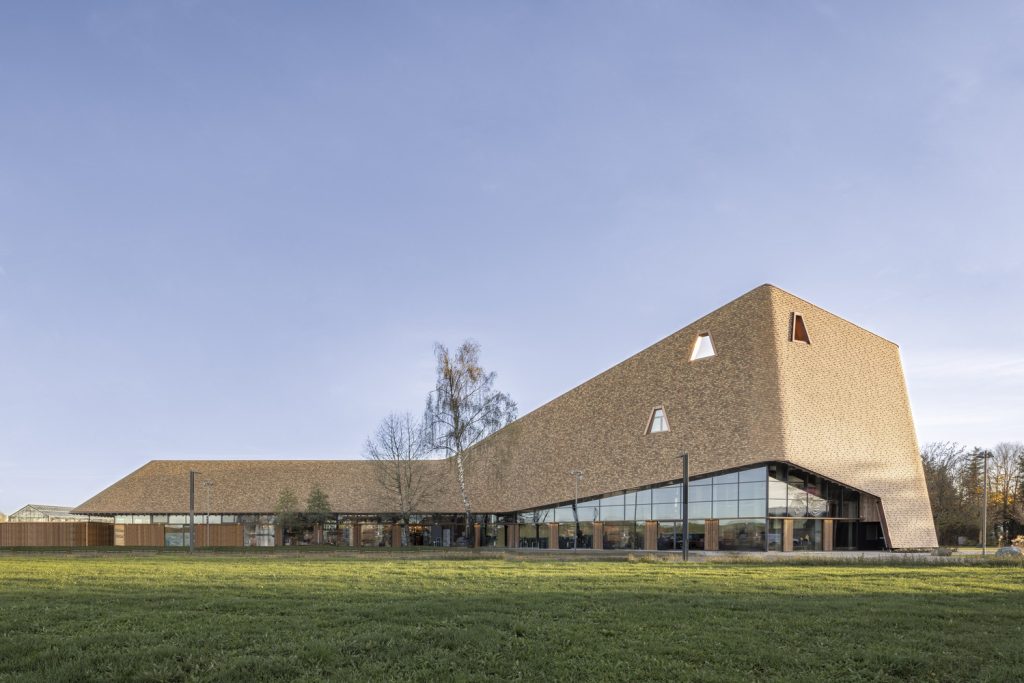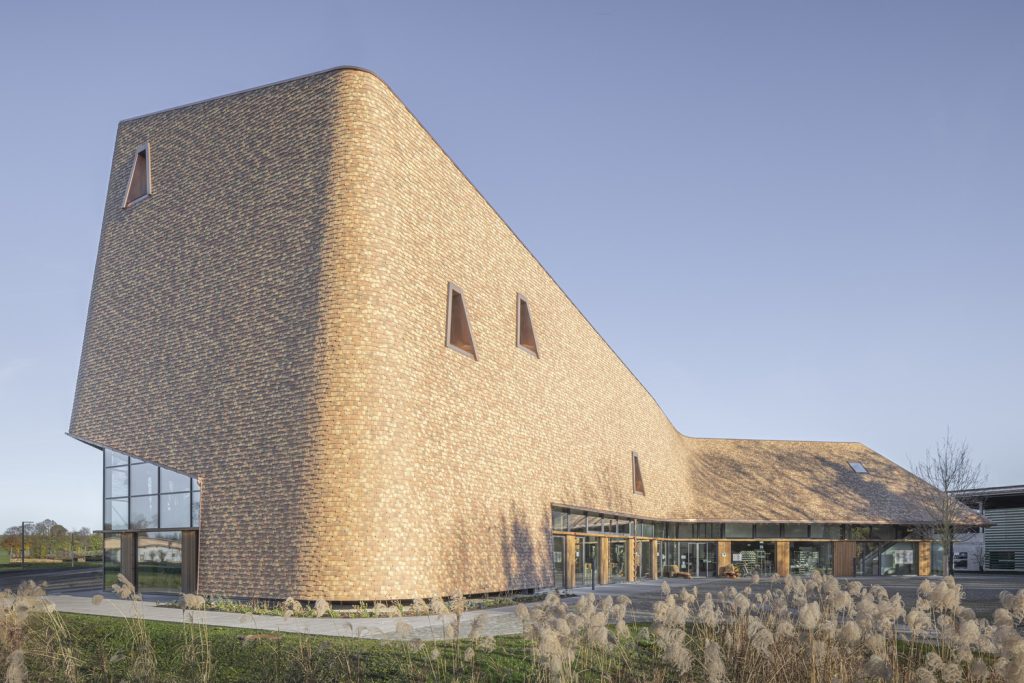 Project Info
Architects: haascookzemmrich STUDIO 2050
Area: 7560 m²
Year: 2022
Photographs: Markus Guhl Architekturfotografie
Landscape Architects: Ramboll Studio Dreiseitl
Contractors: Gebr. Filgis GmbH & Co. KG
Structural Engineering: Ecoplan Ing.
Building Physics: umt Umweltingenieure
Energy Concept: Transsolar
Electrical Engineering: g+h projektplan