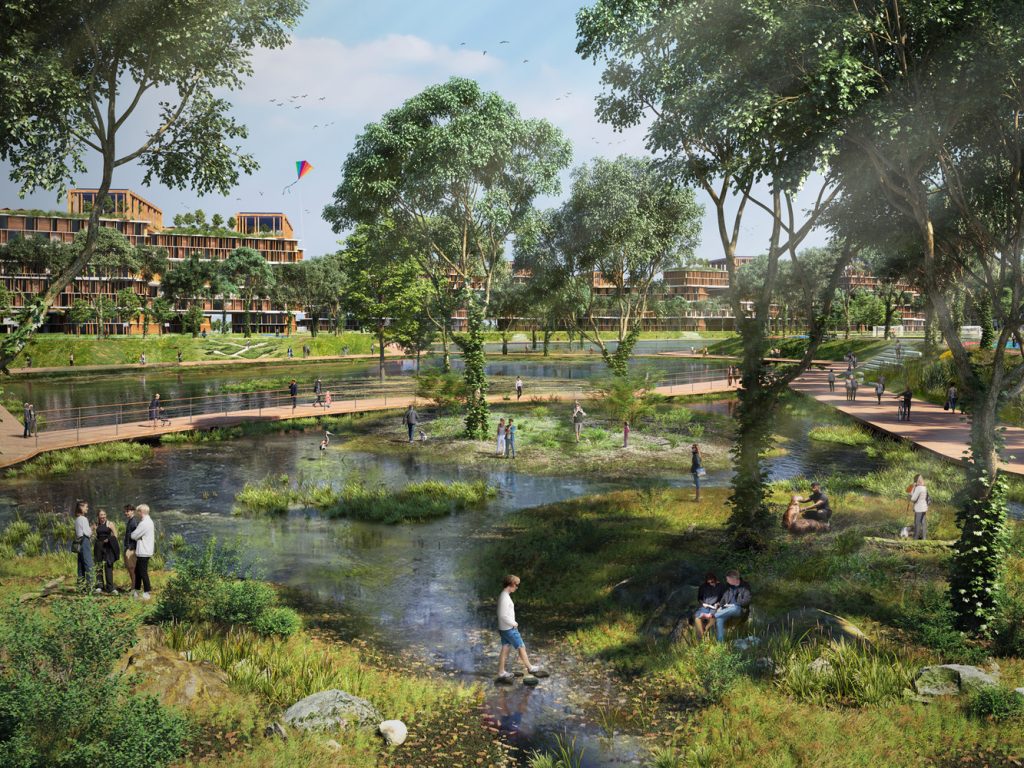 Designed by URB, THE PARKS concept is Africa's largest sustainable city and provides a net zero life for 150,000 residents. The city will produce everything residents need, such as water, food, and energy; URB plans to create a smart, self-sufficient place.
The smart city plans as 1.700 hectares located in the eastern region of South Africa. The urban development of the project includes various mixed-use hubs such as 40,000 residential units and 12 residential districts, medical, tourism, and education.
The economic strategy of the city plan will include a green economy and green tech. Approximately 40.000 jobs will be created in the short and long term. URB plans to become this project a benchmark for sustainable living models and a positive contribution to the green economic growth of South Africa.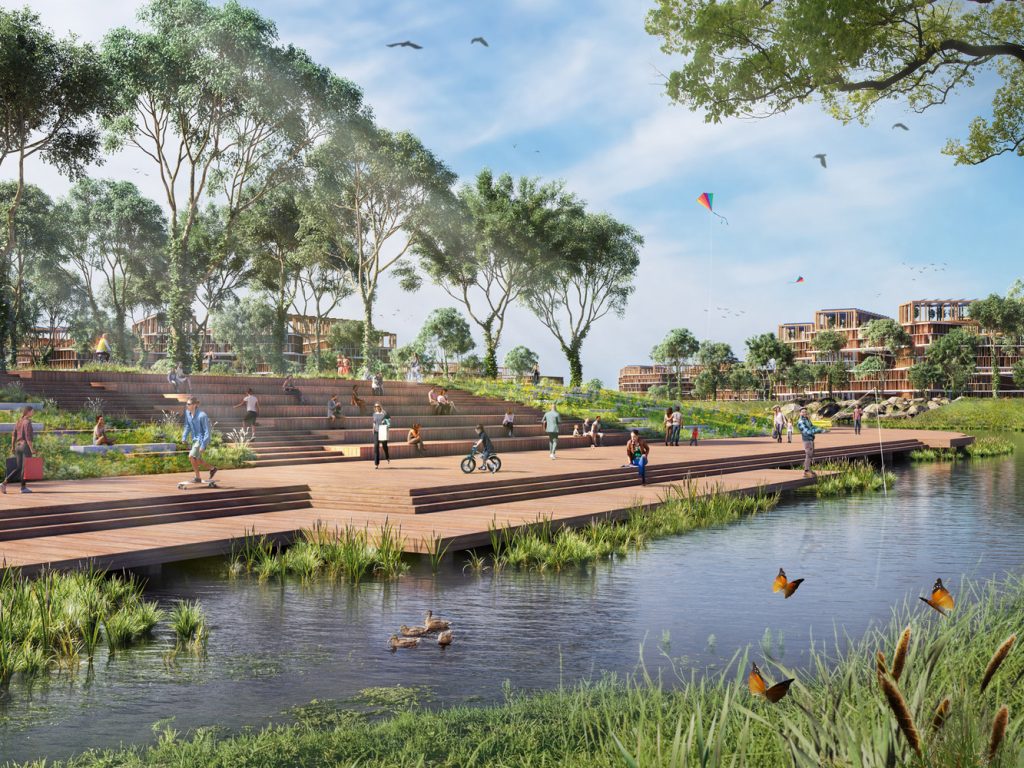 Before URB launched projects such as Xzero, AlNama, and Nexgen, the CEO of URB, Baharash Bagherian, stated, "The landscape is designed to promote social sustainability and an active lifestyle, which permeates throughout the public realm of the city. Some of these features include outdoor fitness stations, community farming plots, outdoor sports courts, dedicated jogging and cycling tracks, waste-to-art public realm, outdoor concerts, and much more."
Ecological aspects guide the project development. The designers focused on creating a happy environment where residents become community stewards.
THE PARKS will use artificial intelligence for sustainable solutions and blockchain technology to enhance sales and leasing. The city is an innovative and sustainable city that has incorporated various technologies such as ICT, IoT, and data science to transform its networks and services into an efficient, intelligent, and collaborative ecosystem. With its smart grid strategy, THE PARKS aims to provide resources more efficiently and equitably to its residents, while also promoting sustainability and livability.
Creating a zero-carbon smart city takes a balance between planning, construction, and operation pillars. The project concept was optimized by using various tools, methods, and analyses such as energy modeling, microclimate analysis, solar radiation analysis, daylight simulations/ analysis, glare control, water efficiency, water recycling, life cycle costing analysis, waste management, and waste recycling analysis, sustainable landscaping, and urban drainage analysis.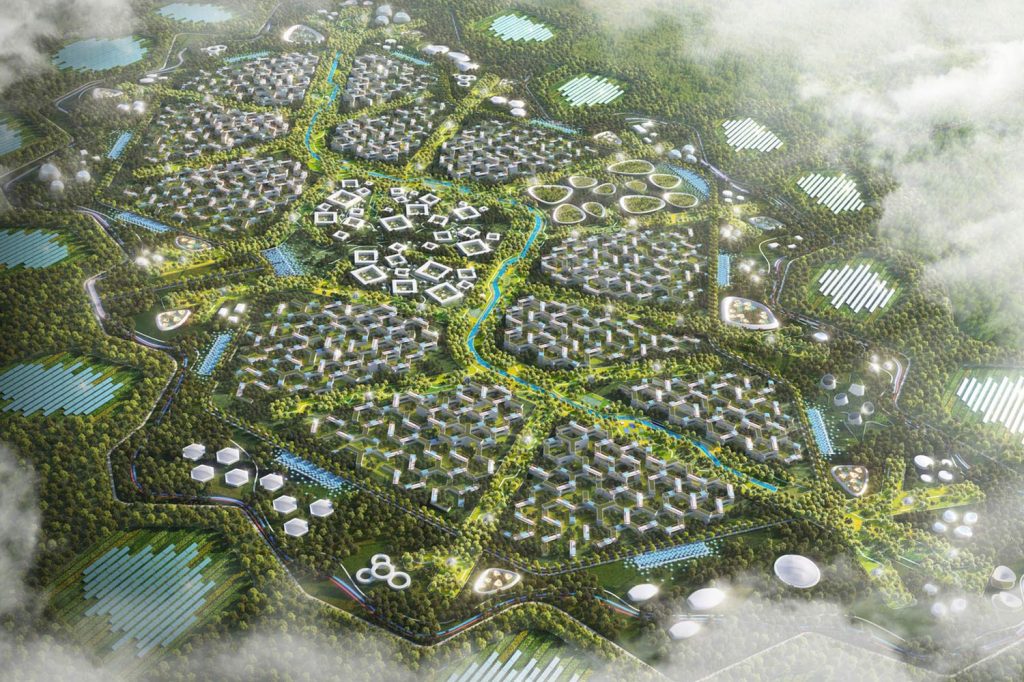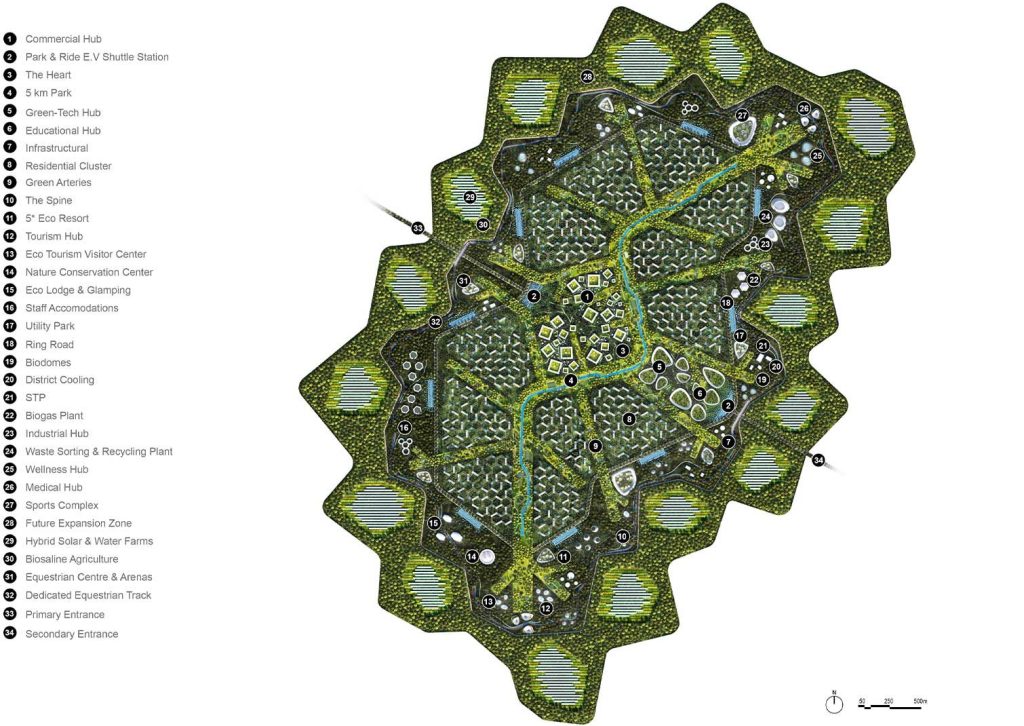 THE PARKS is more than just a collection of buildings and infrastructure. According to its designer, it is a vision of a sustainable, livable city that takes full advantage of its natural surroundings. At the heart of this vision is the landscape design, which has been optimized to provide a wide range of benefits for residents and the environment alike. By reducing air pollution, promoting biodiversity, and managing stormwater, the landscape helps create a healthier, more resilient urban environment.
Moreover, by using nature as a multi-functional natural system, the landscape design serves as an educational tool, raising awareness about sustainability and the importance of living in balance with nature. According to its designers, with more than 60% of the land area dedicated to accessible open spaces, THE PARKS offers a unique opportunity for residents to connect with nature, while at the same time enjoying all the benefits of urban living.
Also, THE PARKS is redefining the concept of urban farming, integrating it into the fabric of the city, and making it an essential part of the local food system. With a range of different farming methods, from community gardens to biosaline agriculture, THE PARKS is promoting healthy eating and sustainable living, while also providing educational opportunities for children and strengthening community bonds.