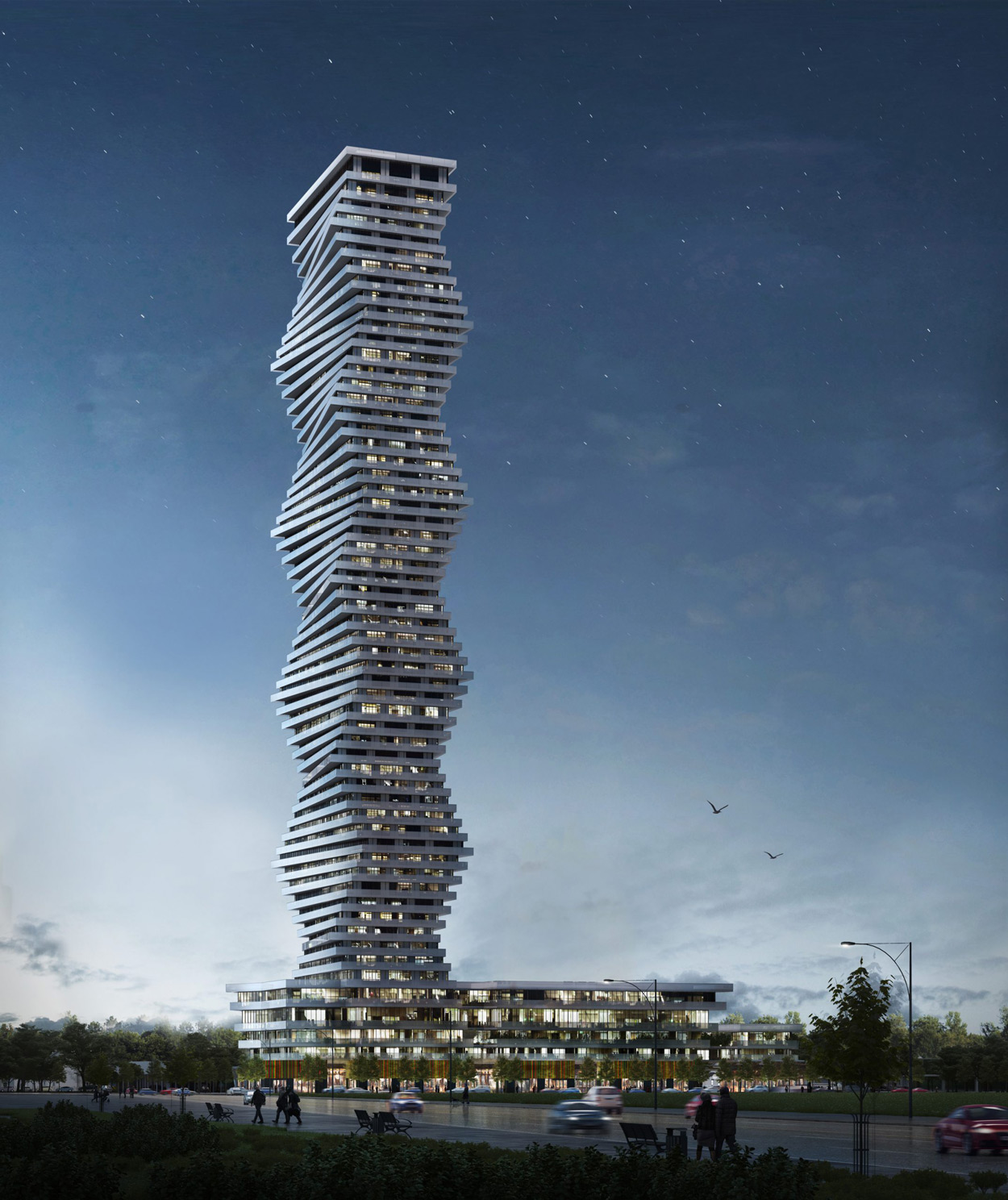 A new 61-storey tower by CORE Architects in Mississauga, Ontario, is designed to be the tallest building in Canada's sixth biggest city. The tower is part of the M City project, which is designed with a strategy for solving the challenges of urbanizing big cities' outskirts and developing a pedestrian-friendly environment inside urban communities. The tower's distinctive undulating geometric presence is a sequence of twisted horizontal bands that span the whole shaft over an extended 5-storey horizontal base or "podium" of public facilities and retail and recreational uses.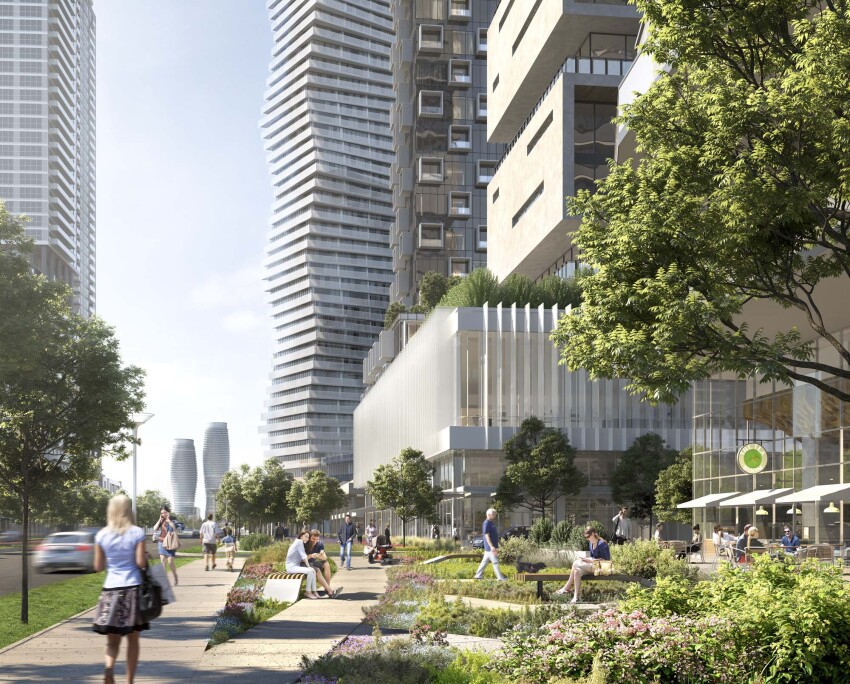 The 15-acre neighborhood "M City" is being built by the Toronto-based Urban Capital Property Group and the project's owner Rogers Real Estate Development Limited. The tower will serve as a centerpiece for the first phase. CORE Architect's design, which was chosen through an invited design competition, is distinctive due to the twisting of seven-floor plates that occur as the building rises and stacks in a recurring pattern.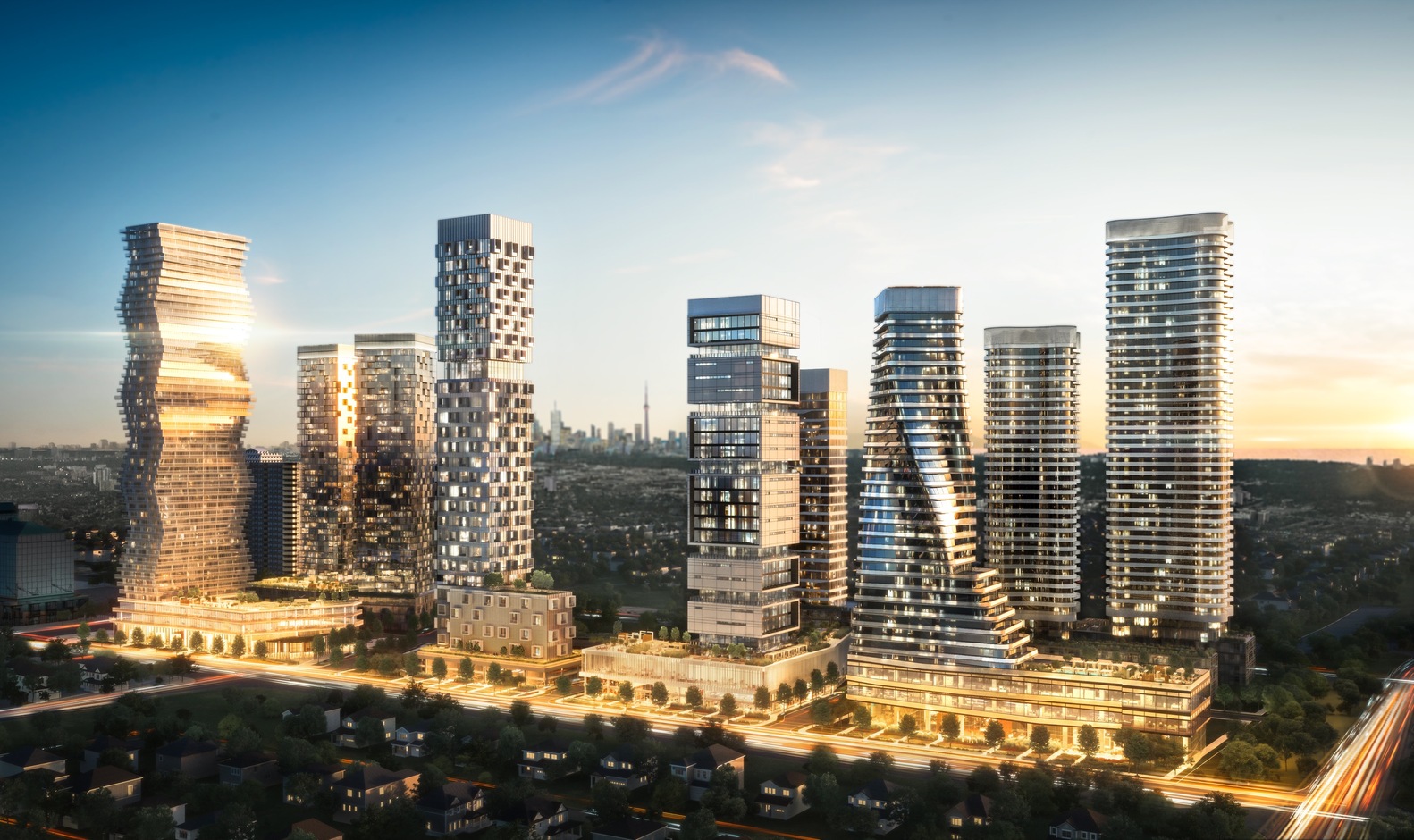 Core Architects used precise geometric techniques to avoid compromising the room layouts compared to other sculptural towers that sacrifice the livability of the apartments to attain distinctive forms. To increase the degree of comfort, each floor plate is wrapped in a continuous balcony constructed of translucent white laminated glass. Furthermore, to generate wide horizontal banding and give the structure its distinctive shape, this outer sheet of glass reaches 300mm below the slab on the outside.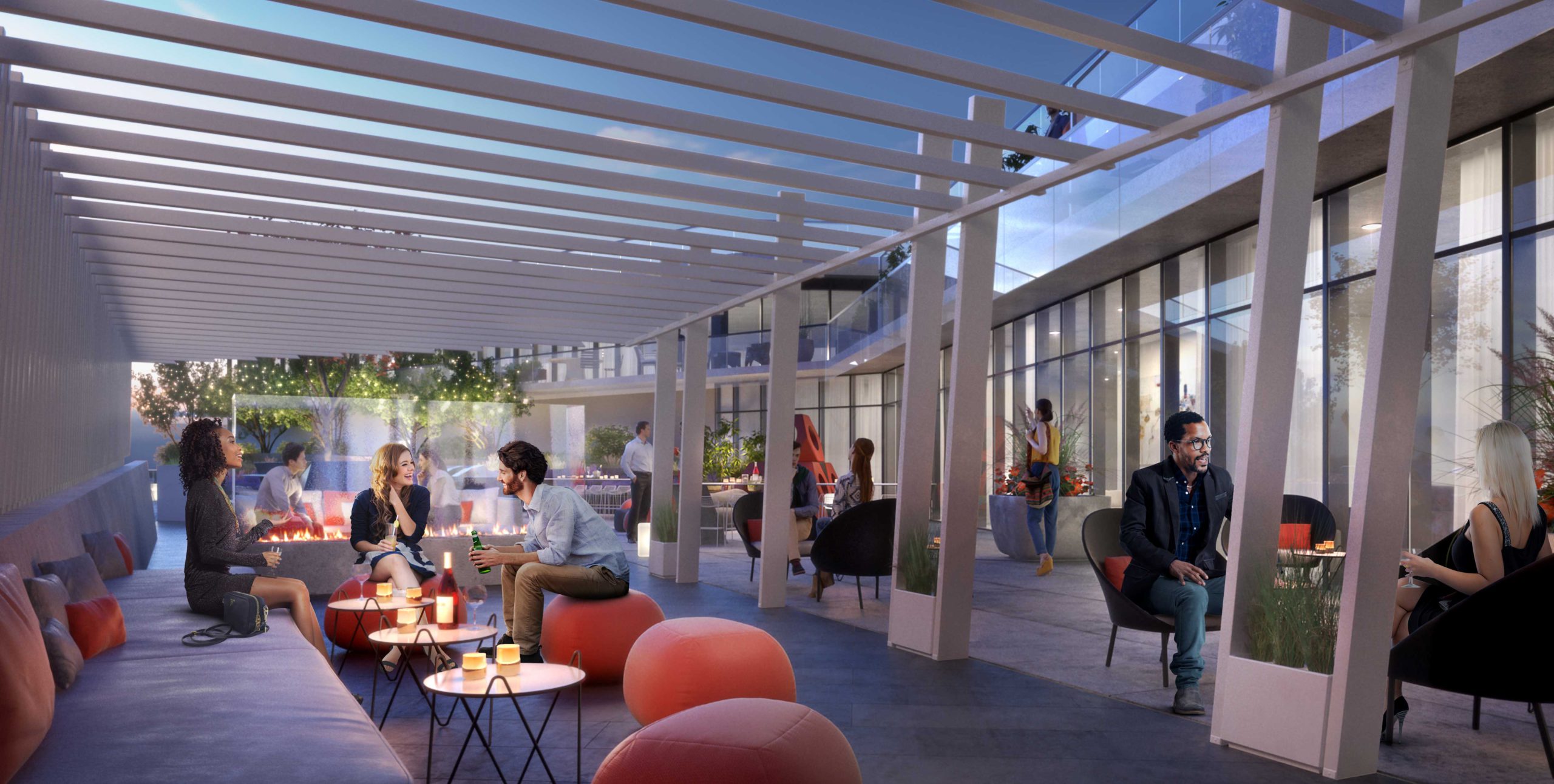 Another recognizable element of the project is the podium with a wide rooftop terrace supported by a prismatic glass pedestal and will accommodate shops and public spaces. As well as a chef's kitchen and eating area, small and big lounges, a kids' lounge with games and a play area, a gym, and yoga/spinning rooms are among the facilities that will be available on the podium. Interior design company Cecconi Simone created the project's interiors, taking cues from the dynamic geometry of the tower.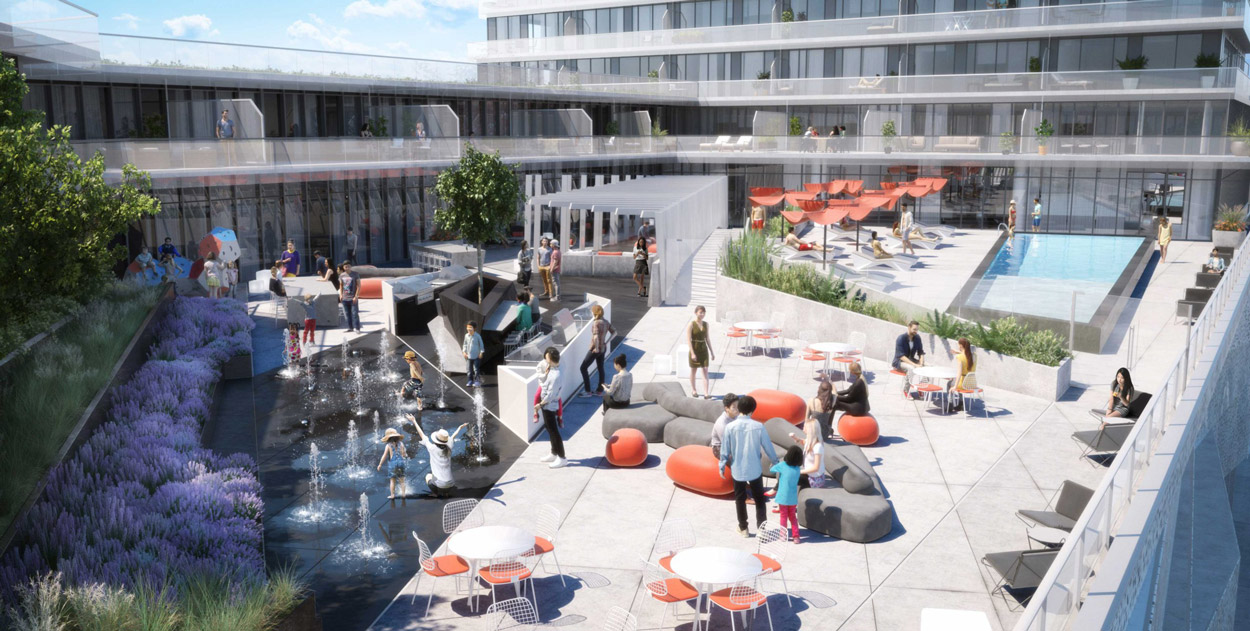 According to Core Architects, this concept satisfies emerging urbanization's objectives. As The growth of this area will have a significant impact on the urban center of Mississauga. The tower will serve as a role model for expansion by offering top-notch amenities at previously unseen Mississauga densities. The tower, which will be the tallest element of the entire M City development, will have a distinctive geometry that reshapes Mississauga's skyline and is appropriate for its role as a beacon for the area.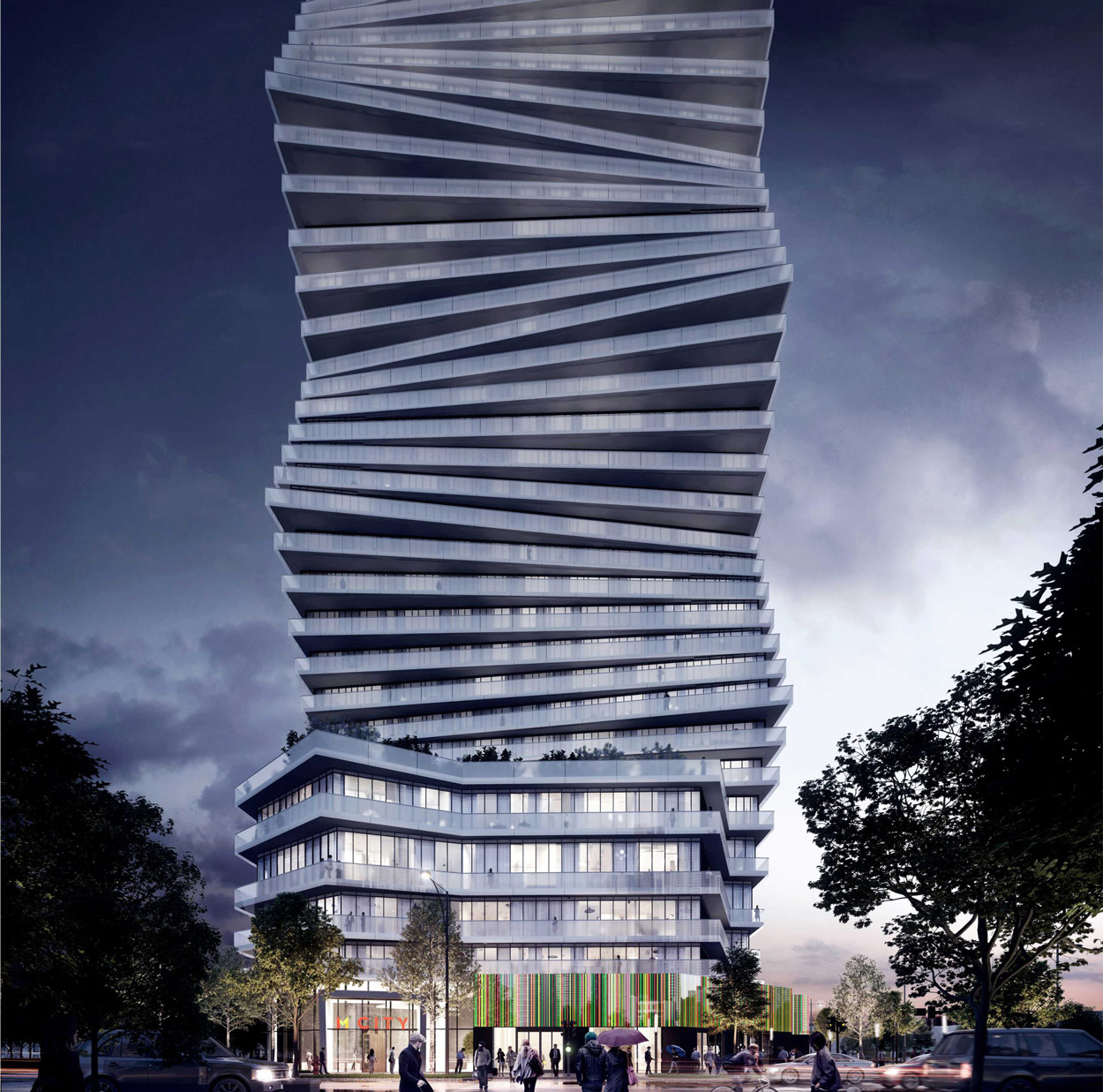 Project Info:
Location: Mississauga, Ontario, Canada
Studio: CORE Architects
Year: 2021
Area:  639,470 sq.ft.
Storeys: 61
Units: 780
Category: Residential tower
Renders: CORE Architects