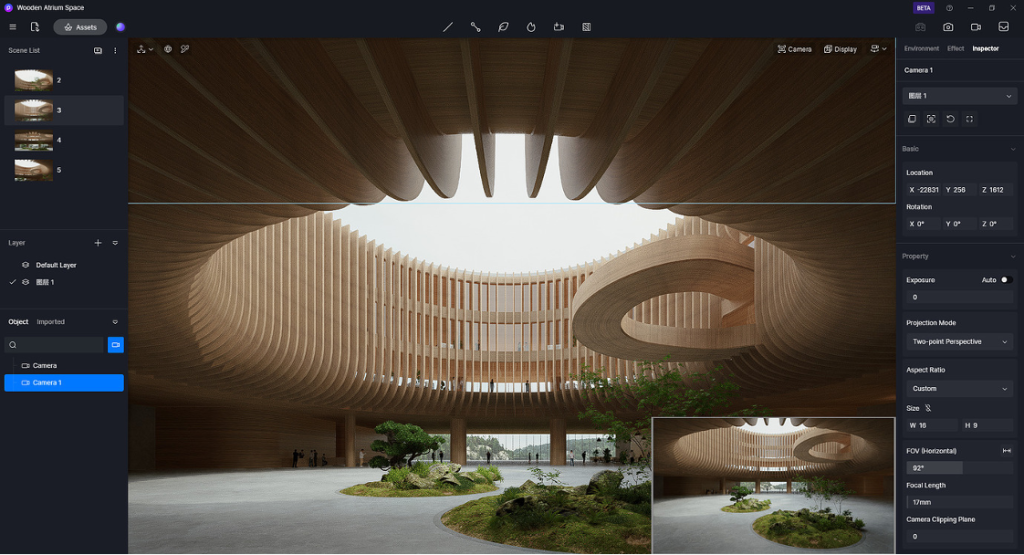 D5 Render is a free real-time ray tracing renderer for architecture, landscape, interior design, engineering, and other 3D professionals. With advanced real-time ray tracing technologies, a Global Illumination solution called D5 GI, 10000+ ready-to-use assets, and an intuitive interface, D5 Render is ideal for completing projects within the shortest possible time while having high realism.
Software Compatibility
SketchUp
3ds Max
Revit
Archicad
Rhino
C4D
Blender
Rendering
Industry-leading real-time preview and rendering experience
HDRI + Geo&Sky(real-life sunlight simulation) system for environmental lighting
One-click weather switch (rain, snow, wind, cloud, and fog)
Assets
10000+ assets: PBR textures, buildings, furniture, decals, interior parallax, animated people, plants, particles, cars, and more
Easy-to-use scatter/brush/path tools
Custom HDR, LUT, IES
Export
Render Queue for batch rendering
Image, video, and panorama output (image resolution up to 16k)
Channel export, including Material ID, Sky Mask, RT Reflection, Alpha, and TransMask
Resources
100+ free scenes for the case study
High-quality tutorials for beginners and professionals
Prompt, personalized, professional technical support
Real-time: High-Speed Low Drag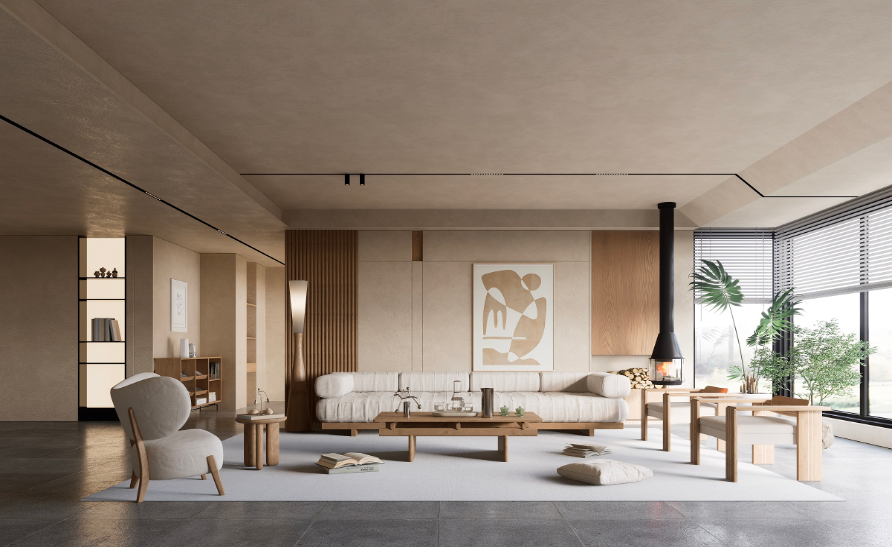 Real-time rendering provides a seamless experience by allowing immediate visualization of scene changes. D5 Render's real-time rendering feature ensures smooth performance with high frames per second (FPS), giving architects an accurate and convincing preview of their designs. This eliminates the need for guesswork and frequent re-rendering. The real-time preview is of such high quality that the screenshots can be used directly for client presentations.
D5 Render achieves near-offline rendering quality by leveraging its proprietary Global Illumination technology called D5 GI. This advanced in-house technology combines multiple rendering techniques to optimize performance, enhance frame rates, and eliminate issues like light leaking and noise. With D5 GI, architects can achieve stunning and realistic lighting effects in real-time without sacrificing rendering speed.
Overall, D5 Render's real-time rendering capability provides a high-speed, low-drag workflow that enhances productivity, minimizes guesswork, and delivers impressive visual results.
Architect-friendly: Photorealistic Archviz Made Easy
D5 Render is designed to simplify and enhance the process of creating photorealistic architectural visualizations. It offers a range of features and effects tailored specifically to the needs of architects. Here are the key qualities that make D5 Render an essential tool for fast and high-quality rendering:
10,000+ high-quality assets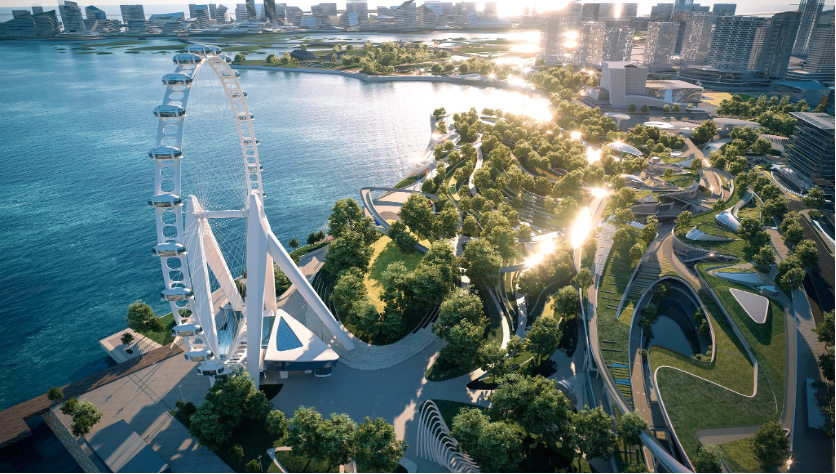 D5's Asset Library has a huge variety of elements to suit all types of designs: animated plants, people, animals, vehicles, and particles that bring life to your scene; buildings, landscape decorations, recreational facilities, interior ornaments, furniture, and more to quickly set up a commercial/ residential/ landscape scene. In addition, Interior Parallax models and decals that bring realism to your rendering can also be found.
Handy tools to speed up scene-building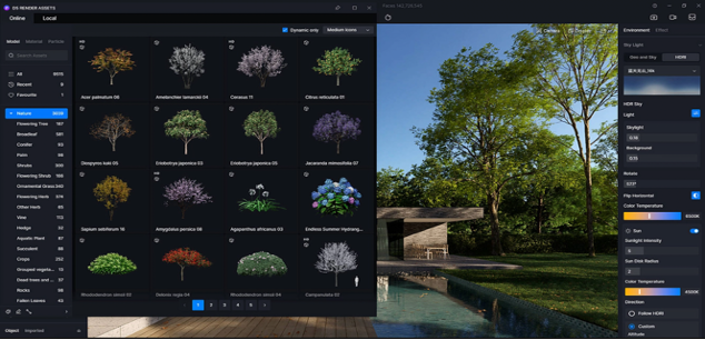 Instead of spending enormous amounts of time planting trees one by one, D5 allows users to select the vegetation assets you need, and place them in batch using the Brush, Scatter, or Path tools.
AO / Outline rendering mode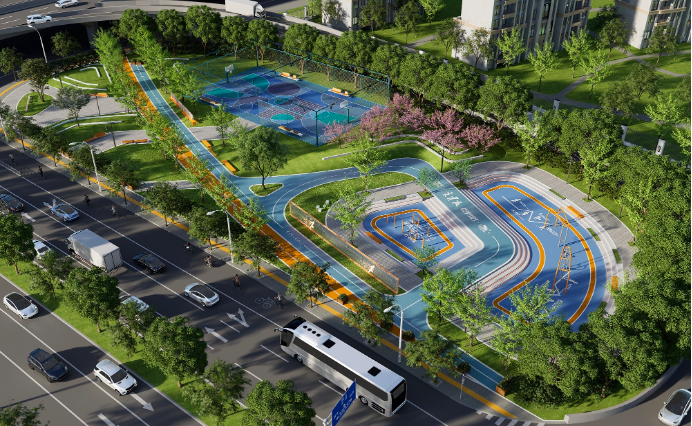 Rendering is not all about realism; sometimes, an artistic style is also required. You can now switch on AO and Outline mode rendering in D5. AO mode is perfect for reviewing the design and structure and also helps in making architectural concept diagrams for project presentation.
Outline mode automatically sketches the scene by emphasizing the outline of models, thus creating a cartoon style of rendering.
Easy & powerful animations
With D5's easy and intuitive animation tab, the video creation feature is easy to learn in a few clicks. Keyframe animation is enabled, so you can easily get the characters to walk around your scene. D5's abundant dynamic assets are available to breathe life into rendering, in addition to quick animation outputs due to its powerful real-time rendering engine.
D5 Render releases a new version every quarter, with the latest, D5 Render 2.5, introducing several new features:
Real-time Caustics
By enabling 'Caustics' in materials and lights, D5 Render generates captivating shimmering light patterns without the need for complex node setups or parameter tweaking.
LiveSync for SketchUp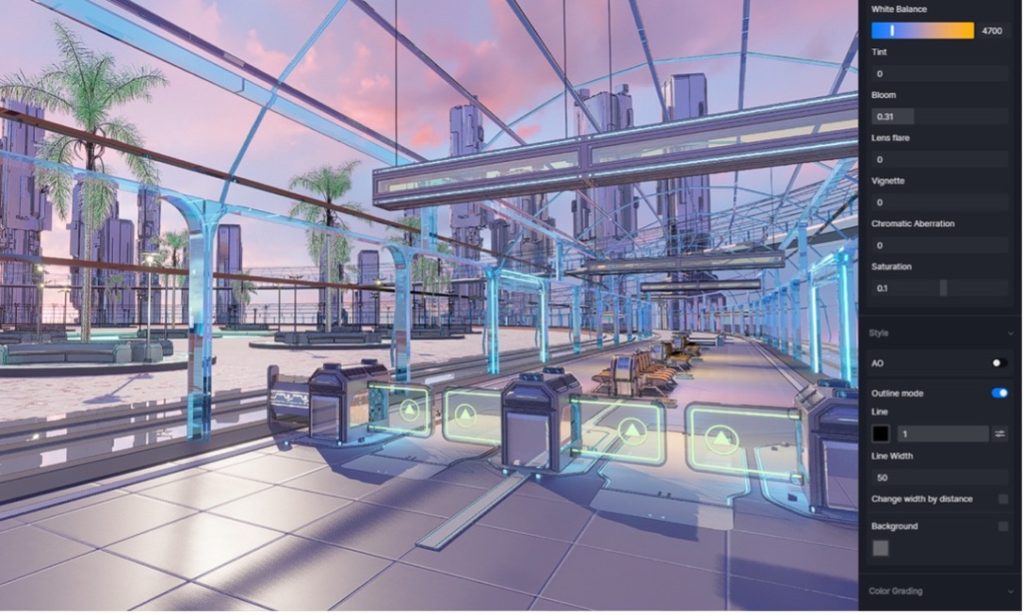 The LiveSync plugin seamlessly synchronizes changes made in SketchUp, including models, materials, and other modifications, with D5 Render, saving significant workflow time.
Cloud Workspace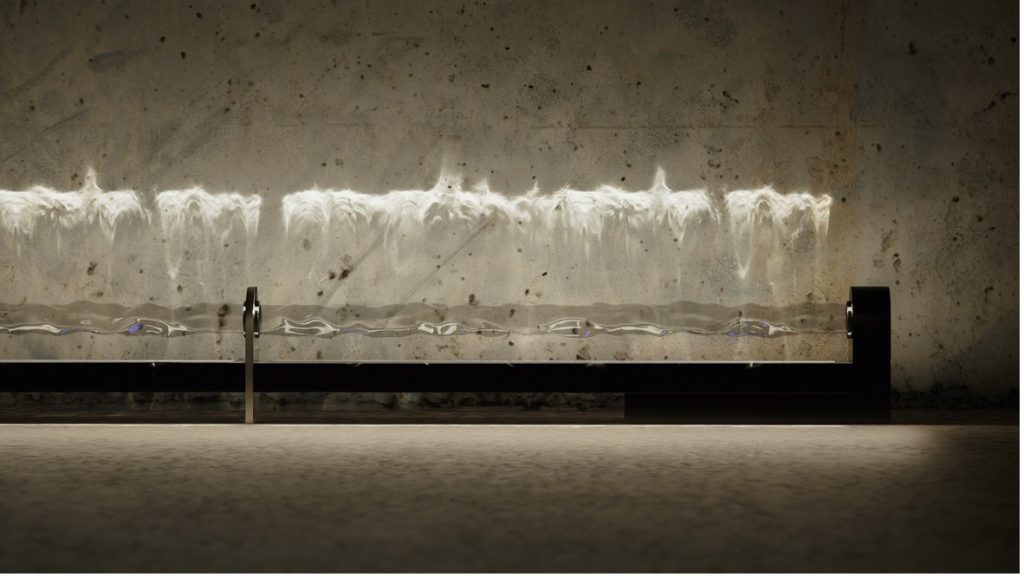 D5 Studio offers a centralized cloud workspace where designers and architects can store and access assets and presets across multiple projects and devices, promoting streamlined collaboration.
Section Tool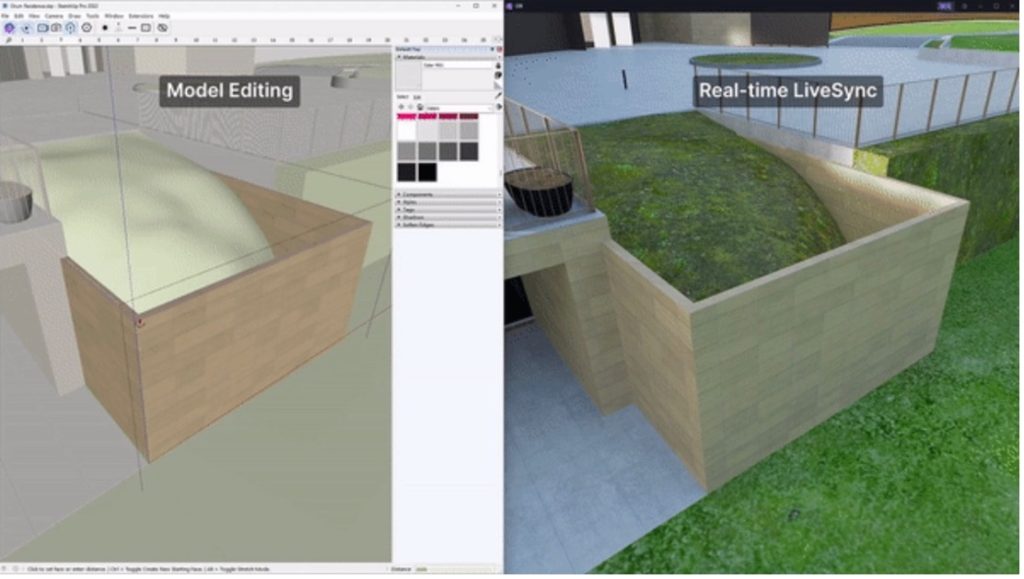 This tool enables users to create section views of their architectural models, allowing for detailed analysis and presentations.
Advanced Camera Tool(beta)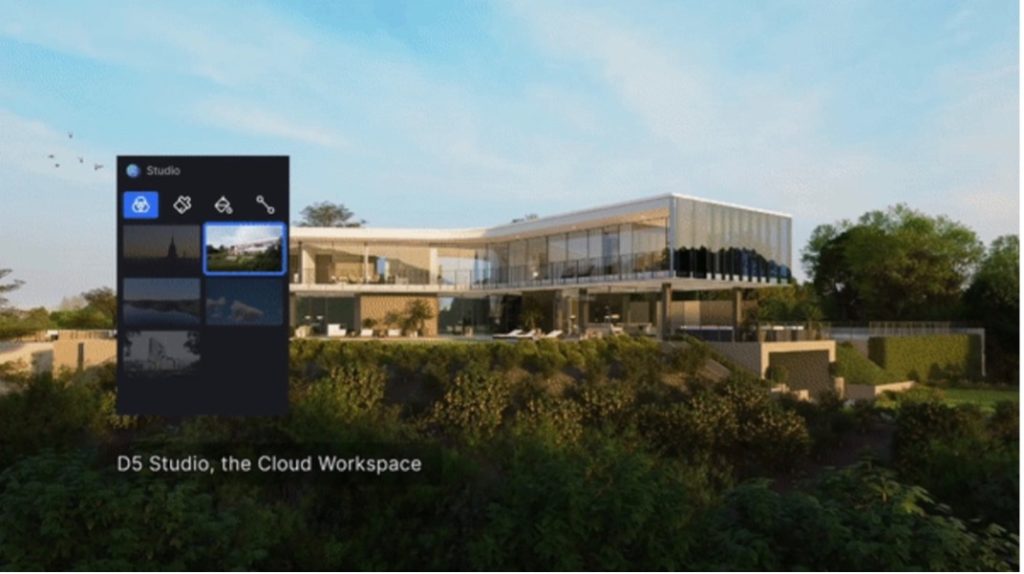 The beta version of the Advanced Camera Tool introduces additional camera control options, enhancing the flexibility and precision of camera movements.
D5 SR (Super Resolution) Image Rendering
D5 SR (D5 Super Resolution), D5's self-developed super-resolution algorithm, is based on a neural network super-resolution image generation algorithm and combined with multi-channel rendering feature maps, significantly accelerating the image rendering process.
For years, architects have traditionally relied on offline renderers, only beginning the rendering process after the modeling phase is complete. This is where software like D5 Render comes in to resolve such problems and change the game. The market is growing and shifting, and so should the tools architects use.
An all-in-one, production-level rendering solution, D5 Render is free of charge and available for any professionals looking to improve and speed up their workflow for 3D architectural visualization.
D5 Pro offers a wealth of built-in assets, project merging, and VR walkthrough capabilities for those seeking more advanced features. D5 Render for Teams delivers unprecedented collaborative 3D real-time rendering solutions.
Take your architectural visualization workflow to the next level with D5 Render. Download it for free today.