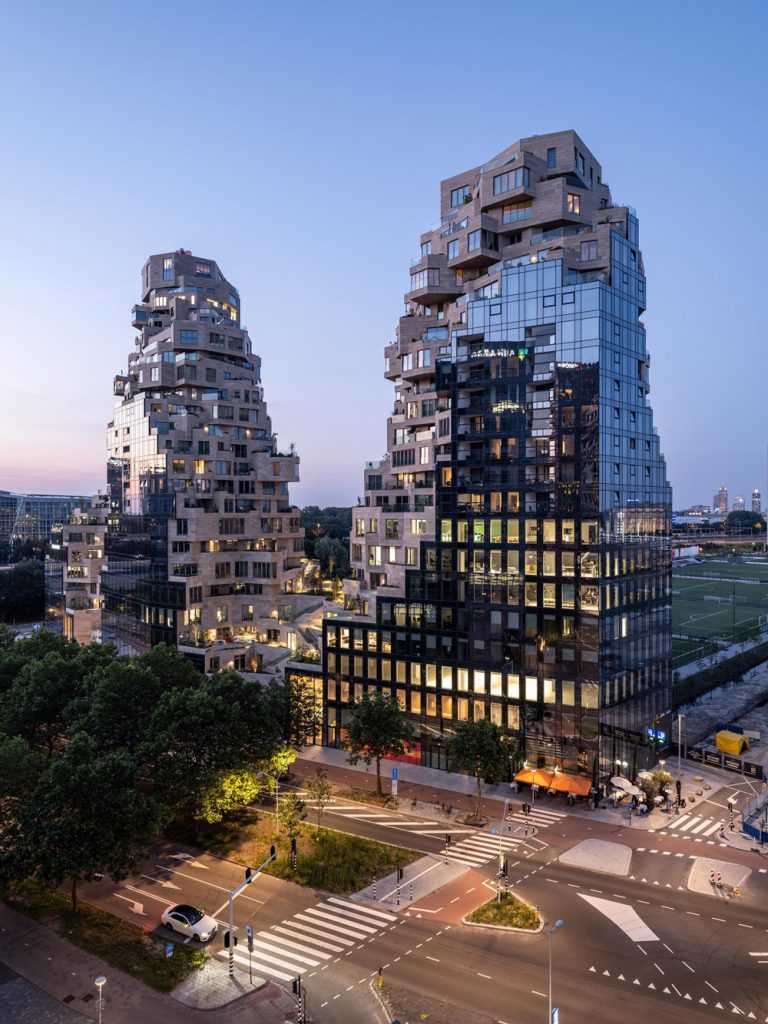 Valley is a 75,000-square-meter multifunctional complex in Amsterdam's Zuidas neighborhood that was developed for real estate firm EDGE and includes 200 flats, offices, and restaurants. The building designed by Dutch studio MVRDV has officially opened in Amsterdam, the Netherlands.
The structure stands out in various aspects after being named the finest new skyscraper in the world in the 2021 Emporis Skyscraper Awards. Valley comprises three conjoined buildings of varying heights connected by a terraced platform that resembles the low ground area between mountains, hence the project's name.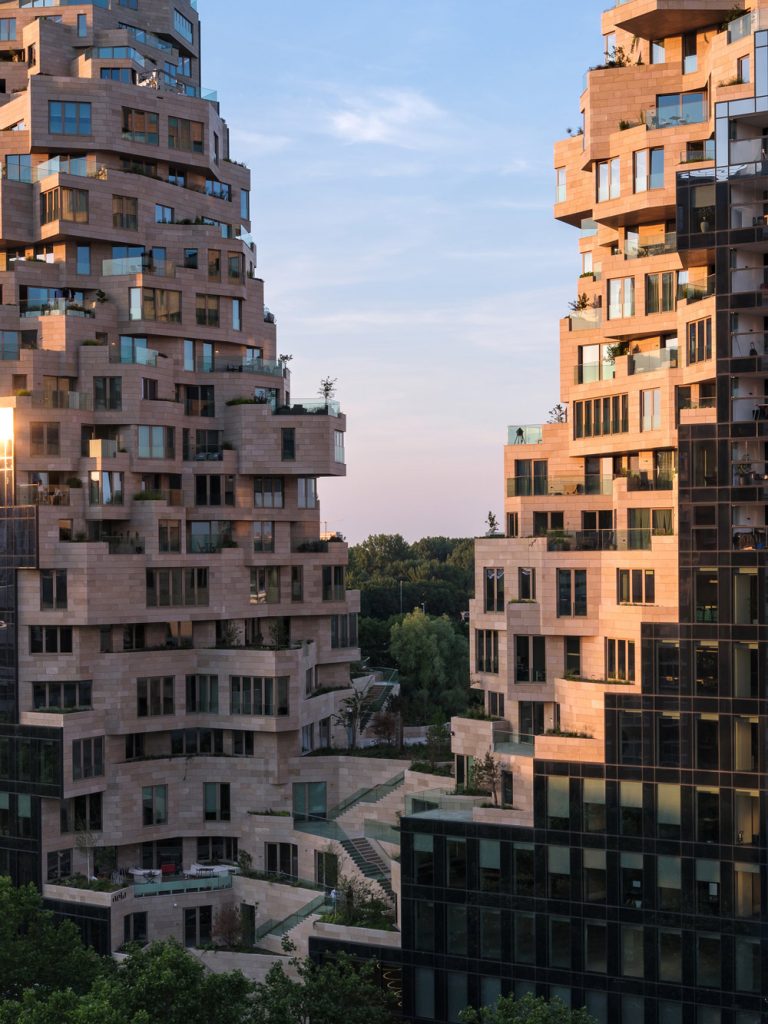 Valley is an attempt to provide a natural and human component to the unwelcoming business atmosphere of Amsterdam Zuidas. It is a multi-faced structure with a smooth mirrored glass shell on the outer borders that suits the setting of the commercial district. The structure appears to have an entirely different, more welcoming natural aspect inside this shell.
Views of the city are visible from various points across the three-tower complex. The sky bar at the top of the highest tower, which visitors may enter via the Molteni flagship shop on the ground level, is particularly impressive.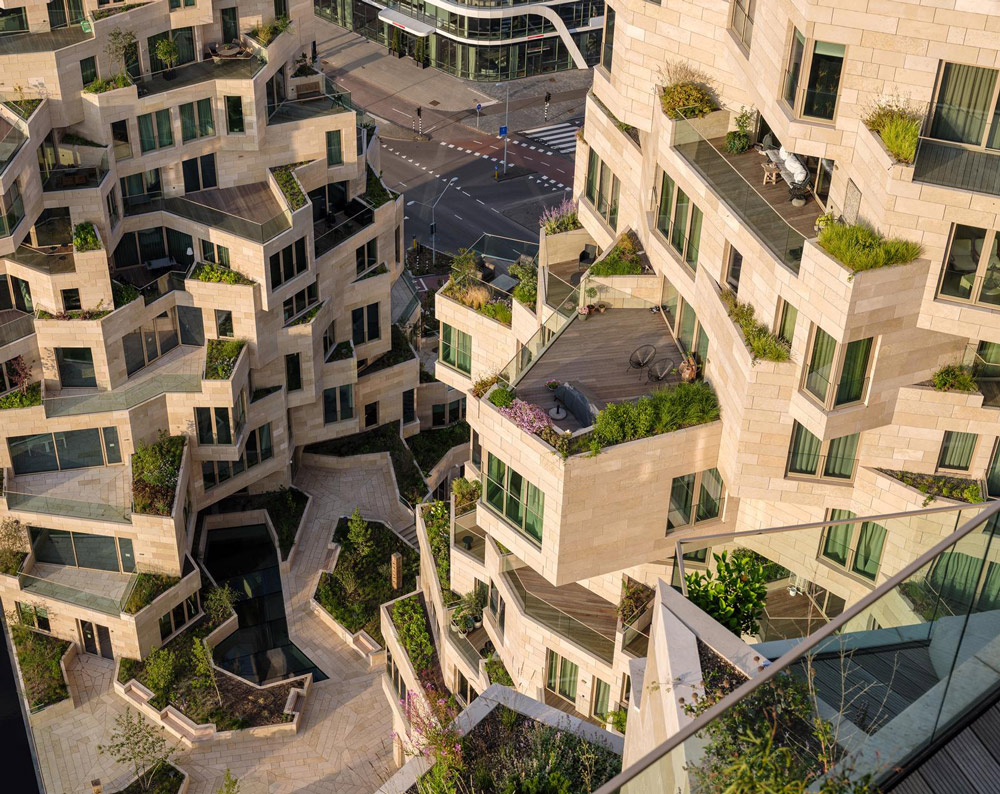 Custom digital techniques were employed to ensure that each unit received adequate lighting while producing a random pattern from the balconies coated in 40,000 stone tiles.
Heyligers Architects' interior designs enabled each of the 198 flats to have a distinctive floor plan. The towers' outrageous cantilevers are made feasible by clever engineering, including eleven steel "specials" fastened to the concrete structure that elevate the overall look.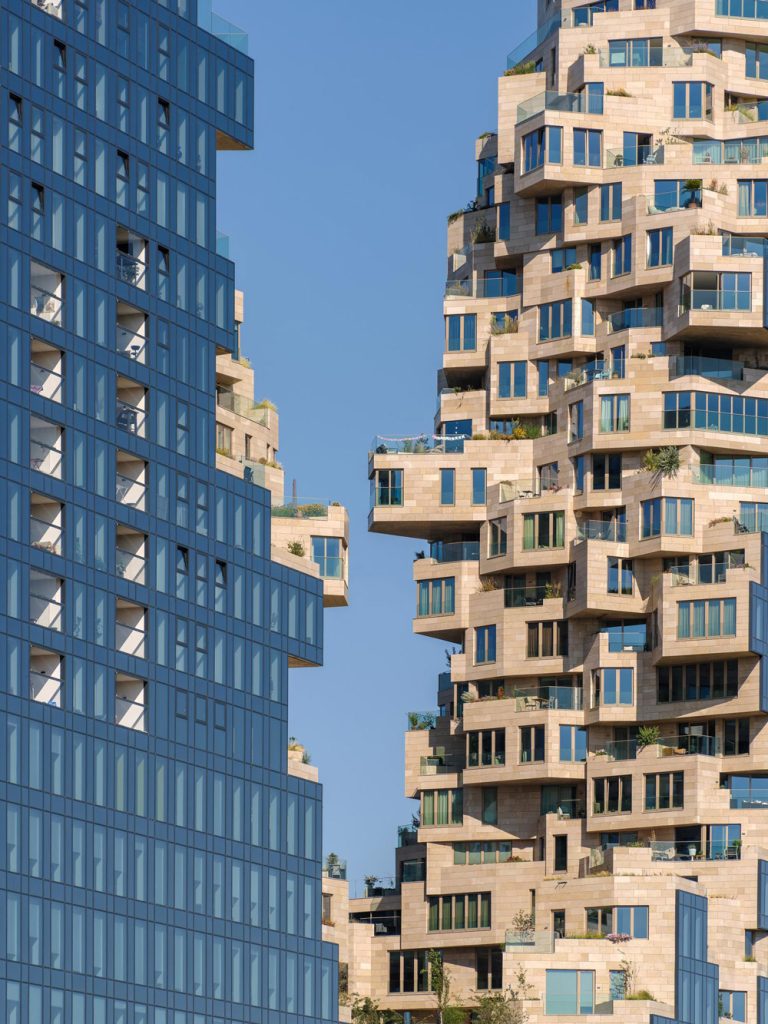 The building arrangement is designed to accommodate a mix of residents, employees, and visitors: workplaces occupy the first seven levels above the three-story subterranean parking garage, with residences on the eighth and above floors.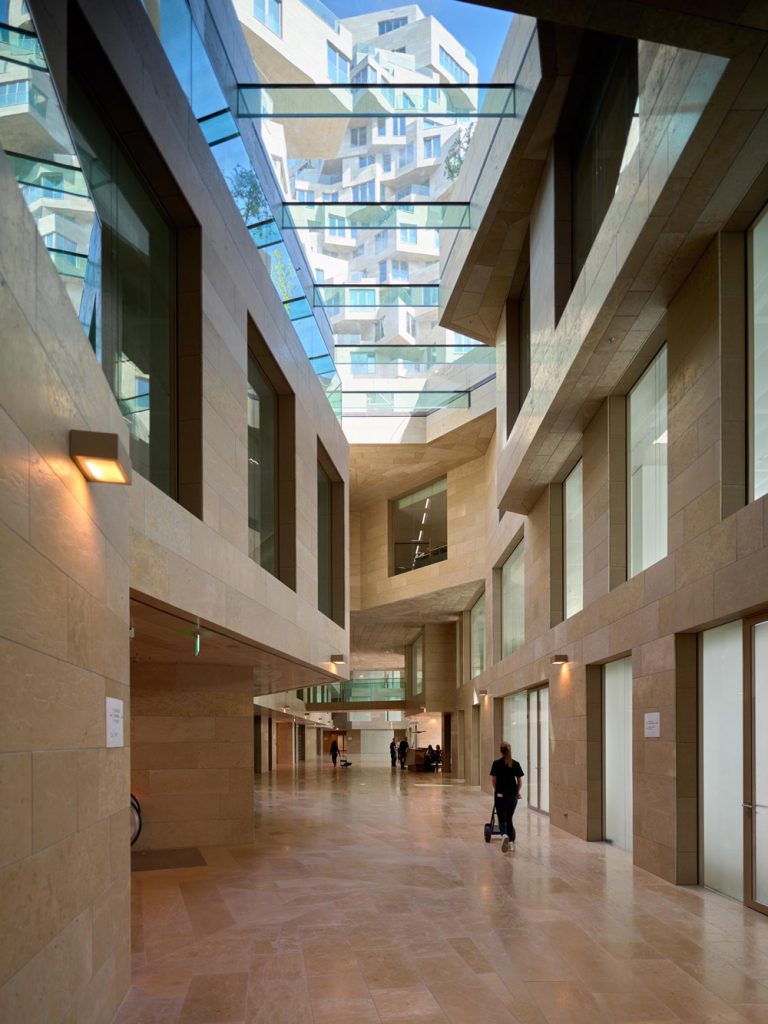 For garden design, MVRDV collaborated with Piet Oudolf on the skyscraper, which features 370 planting zones across 27 floors and uses over 13,500 plants. Valley also has a public park built by Oudolf. Bird and bat cages, as well as numerous bee and insect hotels, contribute to the biodiversity of this region. The trees and plants on the terraces will benefit the well-being of those living and working in the Valley if they are maintained using an automated irrigation system and by "façade gardeners."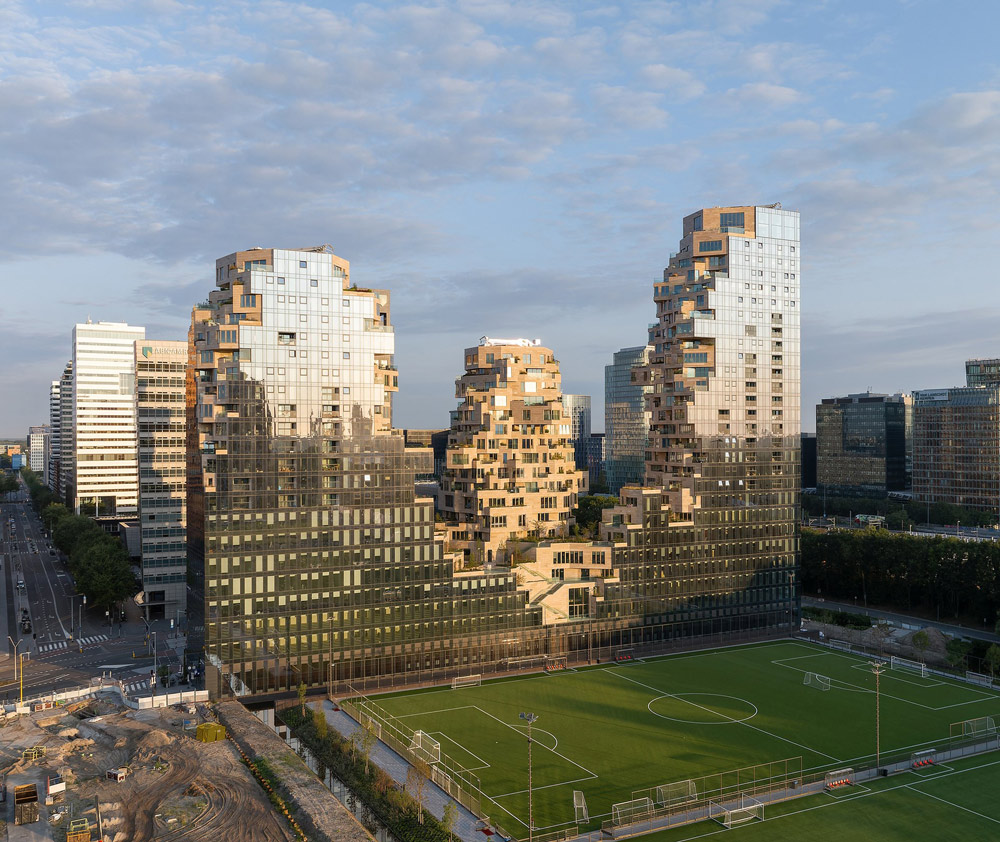 Project Info
Location: Amsterdam, Netherlands
Year: 2022
Area: 75000 m²
Client: EDGE
Status: Realised
Building owner: RJB Group of Companies
Contractor: G&S Bouw B.V.Boele & Van Eesteren B.V.
Landscape design: Piet OudolfDeltaVorm Groep
Interior design: Heyligers Architects
Engineering: Inbo
Cost calculator: BBN adviseurs
Structural engineer: Van Rossum Raadgevende Ingenieurs
Installations: DeernsDWA
Building physics & Fire safety: DGMR
Parametric design volume: Arup
Real estate consultants: CBREHeeren Makelaars
Visualizations: Vero Visuals
Graphic design: PlusOne
Photography: Ossip van DuivenbodeMarcel Steinbach