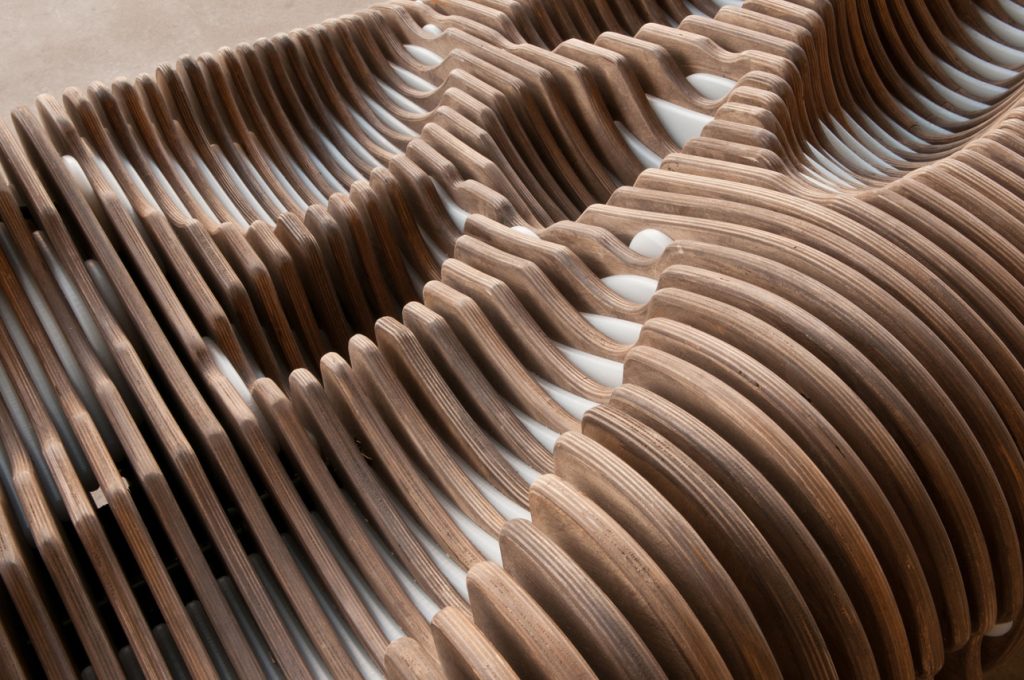 John MacDonald established the design firm Urban A&O, and since then, it has frequently included academic research into its work of several sizes, including exhibition, building, interior, product, landscape, and master planning. Its work has been widely published and shown. It has also won numerous awards, making it one of the leading design firms in the industry. The focus of the practice is parametric modeling, design, and research. CATIA-based software and digital fabrication techniques are extensively used to create sculptural and geometrically complex forms and settings that can be viewed and experienced in the public realm.
In order to create programmatic and structural networks, this research and design studio concentrated on parametric investigations, or reticulation: division, marking, and assembly. They were looking for original design options based on the spatial effects of a large-scale installation, formal geometry, and material qualities. When it came to the fabrication part of the studio, the students collaborated. This collaboration enabled the students to research and develop a comprehensive design solution, allowing them to focus on the details of the "Salt Works Sculpture" and refine their parametric investigations. Reticulated surfaces, such as the patterned skin of a giraffe or a python, feature non-repeating patterns made up of lines and surfaces that produce networks that spontaneously but inexorably develop from the genetic program. Their research with reticulation aims to methodically engage structure, landscape, and program as self-generating and multidimensionally linked systems by drawing inspiration from this form-making process.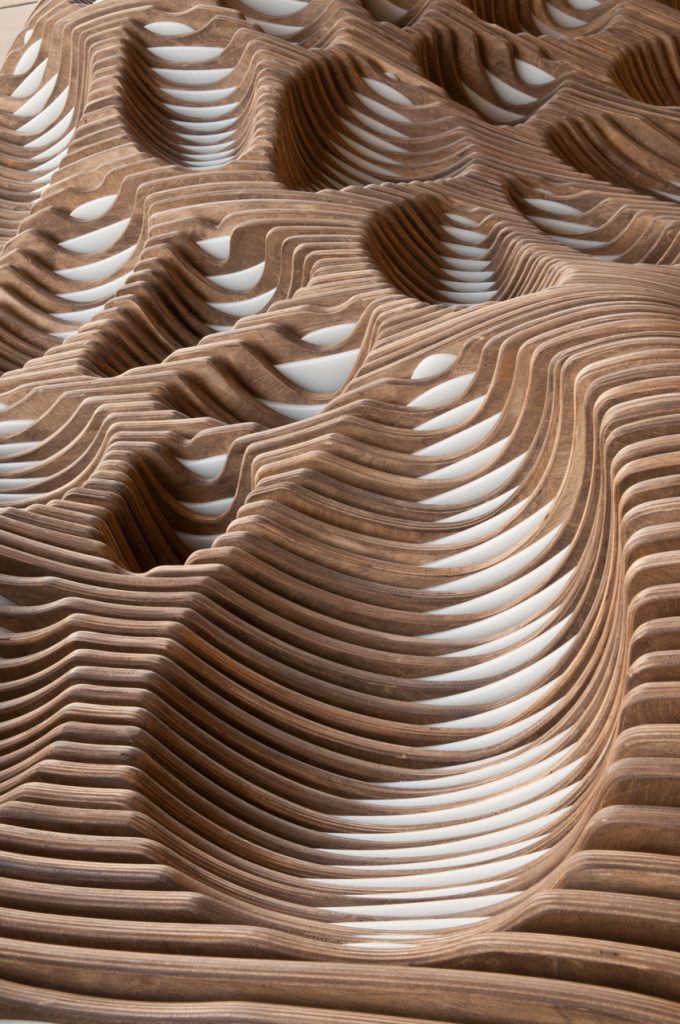 To find the ideal location for the studio during the semester, it was necessary to merge a comprehensive understanding of both the manufactured form and Givens Hall and its surrounding areas in order to develop an understanding of both conceptually. Students were asked to create fabrication-related programs based on their knowledge of a very specific local context. In this studio, Rhino was used as the design tool. Since the first four weeks of the semester, knowledge of the software has been required.
The board is exterior-grade plywood that has been colored, and the spacers are made of polypropylene. Three steel rods hold it together, and the rotation is provided by the rubber dowels. By the use of post-tension steel rods, the bench's center is cambered to allow it to rest on either end, allowing a comfortable user experience. A CNC routing process was used to route the wood and polypropylene parts, which were converted from the grasshopper isocurves and points to masterCAM files after they were baked.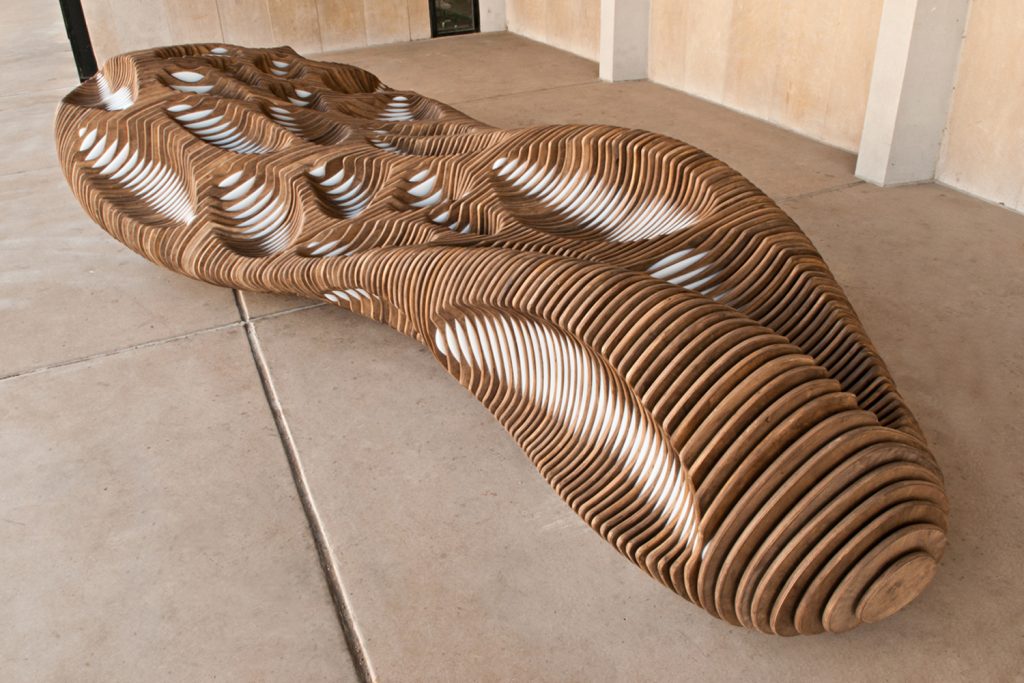 Project Info
Project name: Salt Works Sculpture
Designed, fabricated, and assembled by: Zephyr Anthony, Andrew Davis, Kyle Fant; Xiaoshuang Hu; Allyson Justmann; Andrew McCready; Kelly Peoples; Xiaofei Ren; Bo Sheng; Jordan Smith; Benjamin Stephenson; Duo Yu; Thomas Watkins.
Course: Reticulated Form: Full-scale prototyping, Digital Fabrication Studio
Year: Fall 2011