FRAC was digitally recreated by Istanbul-based EKA Creative Studio, which is a community-oriented design ecosystem that aims to build creative ideas by collaborating with multidisciplinary creators.
By undertaking a case study of innovative and sustainable structures, EKA Creative Studio created an architectural animation of FRAC Nord-Pas de Calais, representing its history and architectural features within context. While focusing on understanding valuable architectural projects and explaining them through 3D animations, EKA also presents the intellectual infrastructure of the design through the storytelling method.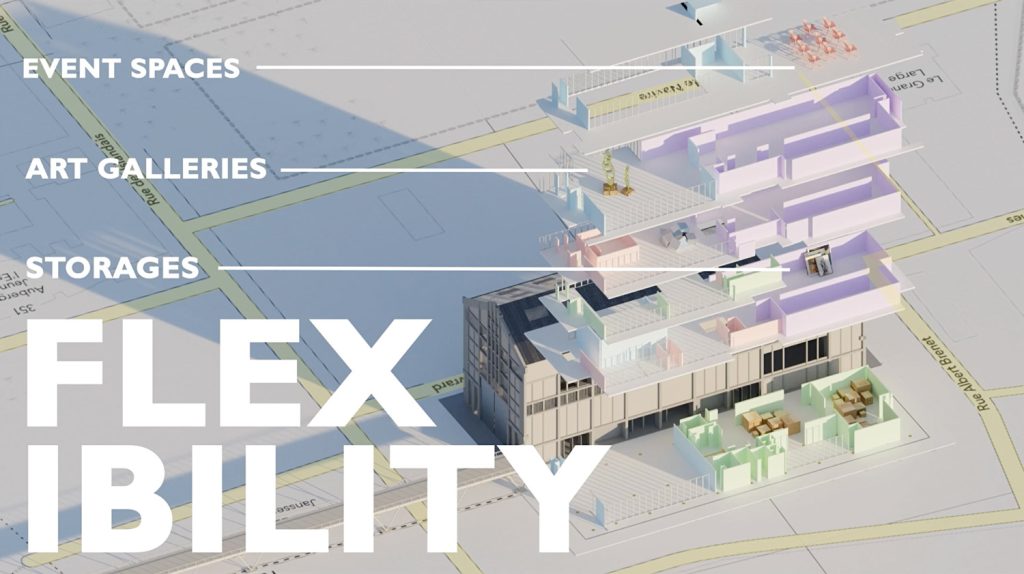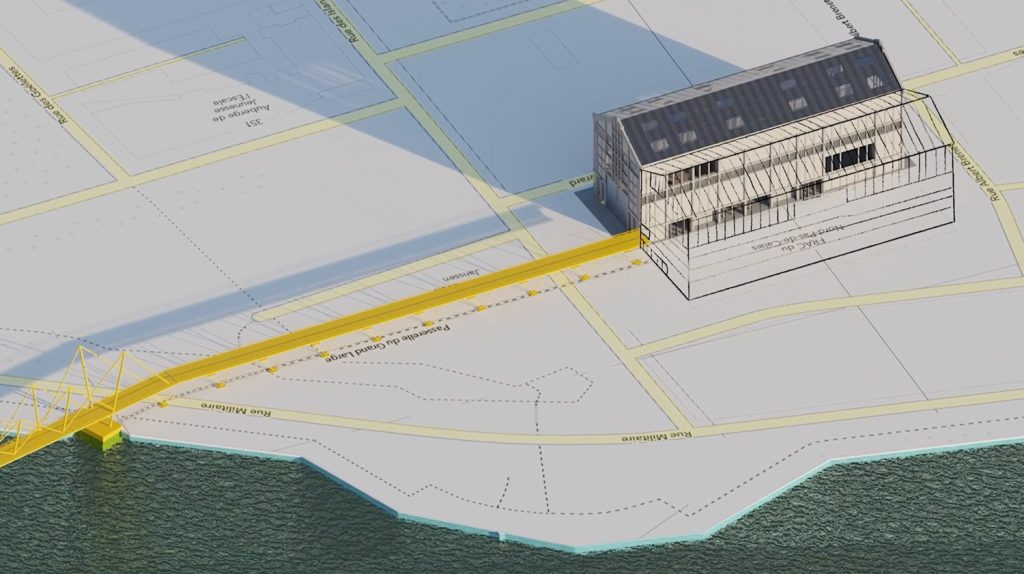 The FRAC houses contemporary art collections that are assembled regionally. These collections are conserved, archived, and presented to the public through on-site exhibitions and loans to galleries and museums.
The FRAC, located in the North region, is situated in Halle AP2, an old boat warehouse on the site of Dunkerque port. The Halle AP2 is a remarkable and symbolic structure, characterized by its immense, bright, and impressive internal volume. Preserving the integrity of the Halle and utilizing it as a catalyst for the new area is the fundamental concept behind our project. To achieve this vision, our project involves creating a duplicate of the Halle, with the same dimensions, attached to the existing building. This new structure, positioned facing the sea, accommodates the FRAC's program and harmoniously coexists with the original building without overshadowing or diminishing its significance.
The duplicated building is designed with a lightweight and bioclimatic envelope, featuring a prefabricated and efficient structure that allows for free, flexible, and adaptable spaces, catering to the needs of the FRAC's activities.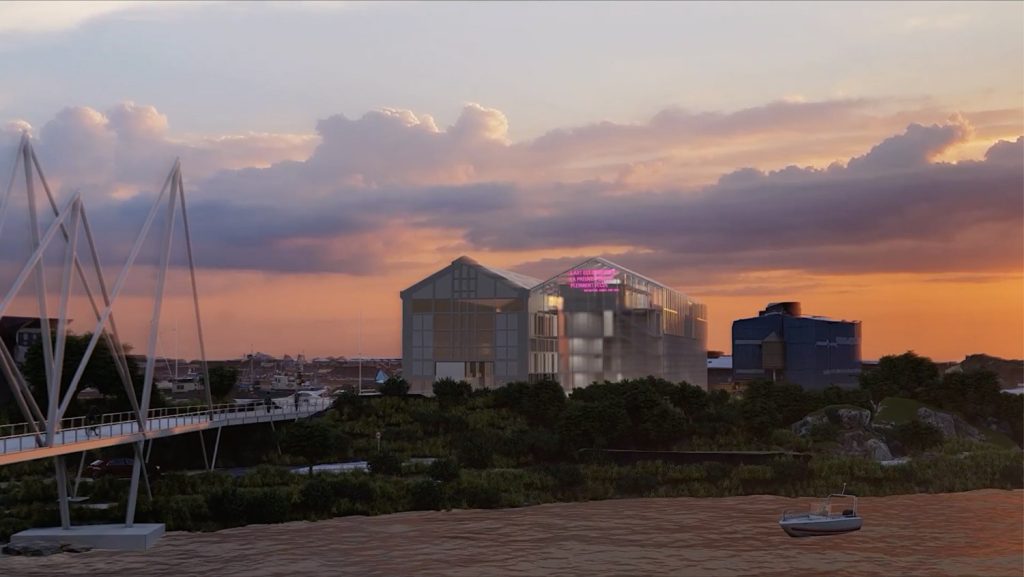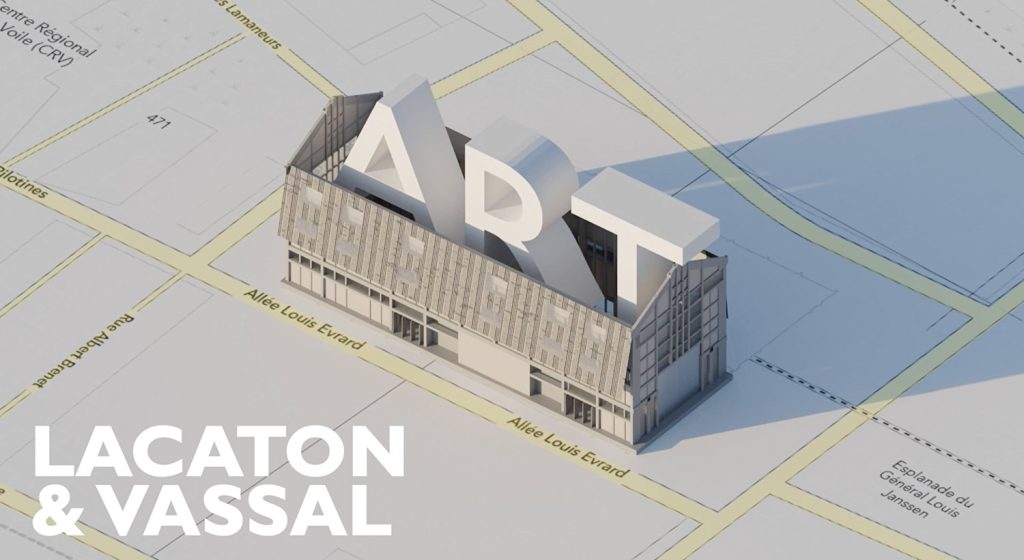 The transparency of the building's façade reveals the inner workings and reserves of the artworks, providing a glimpse into the opaque volume behind them. The public footbridge, originally planned along the façade, now serves as a covered street that leads into the Halle and the internal façade of the FRAC, enhancing the overall experience. The Halle AP2 will continue to remain an open space, available to work in conjunction with the FRAC, extending its activities such as hosting exceptional temporary exhibitions, large-scale art installations, and specialized events.
Additionally, it can function independently, accommodating public events such as concerts, fairs, shows, circuses, and sports, further enriching the possibilities of the area. The project creates an ambitious and versatile public resource, capable of accommodating a range of events, from everyday exhibitions to large-scale artistic gatherings, with regional, European, and international significance.
Architectural animation was created by Umut Muezzinoglu from EKA Creative Studio, with research contributions from Renfei Xu, Setareh Roozbahani, and Yibo Luo.
If you are curious about learning to create complex and organic shapes for your architecture projects, join PAACADEMY's Topology-Based Modelling with Blender workshop.