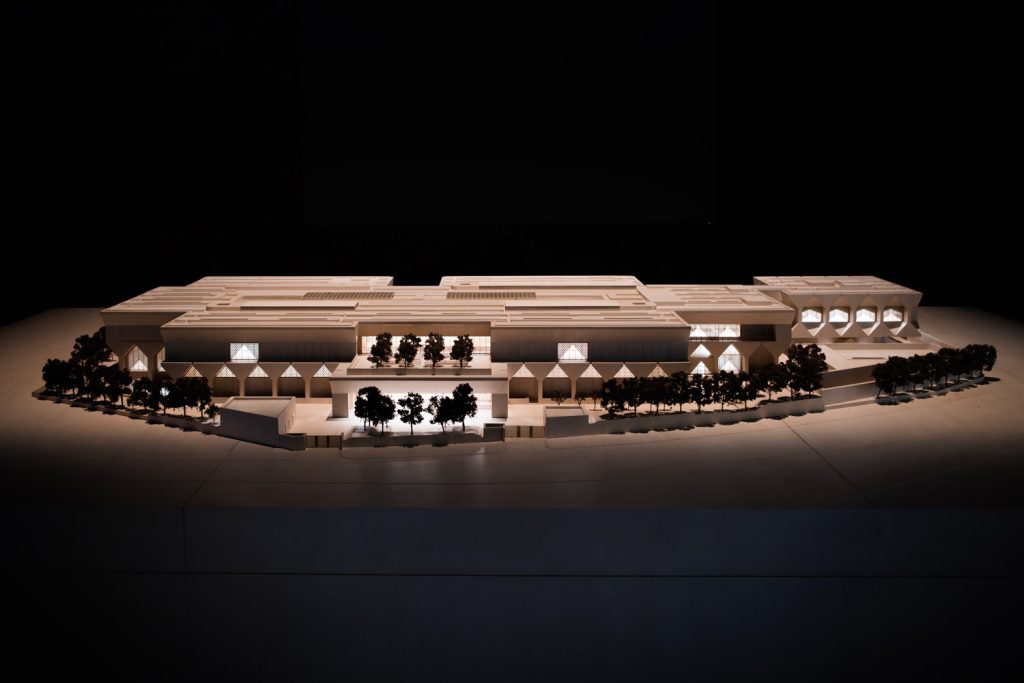 Kiran Nadar Museum of Art (KNMA) unveiled an architectural model of India's largest cultural center when it opens in Delhi in 2026, designed by famous Ghanaian-British architect Sir David Adjaye in conjunction with S. Ghosh & Associates.
The model is featured in an installation as part of the Curator's Special Projects at the Venice Architecture Biennale 2023, coordinated by Lesley Lokko, and corresponds with the groundbreaking of the new museum in New Delhi. It responds to Mnemonic, the theme of the Curator's Special Projects section in the Arsenale, and includes works from the museum's collection by major Indian artists Tyeb Mehta (1925-2009), Zarina (1937-2020) and Nasreen Mohamedi (1937-1990). This is accompanied by Touch AIR (2023), a film by contemporary filmmaker Amit Dutta.
Kiran Nadar, one of India's most well-known art collectors, founded the KNMA in 2010 as a pioneering private museum showing modern and contemporary works from India and the subcontinent. The museum's collection of approximately 10,000 modern and contemporary works is inspired by the rich cultural past of the region.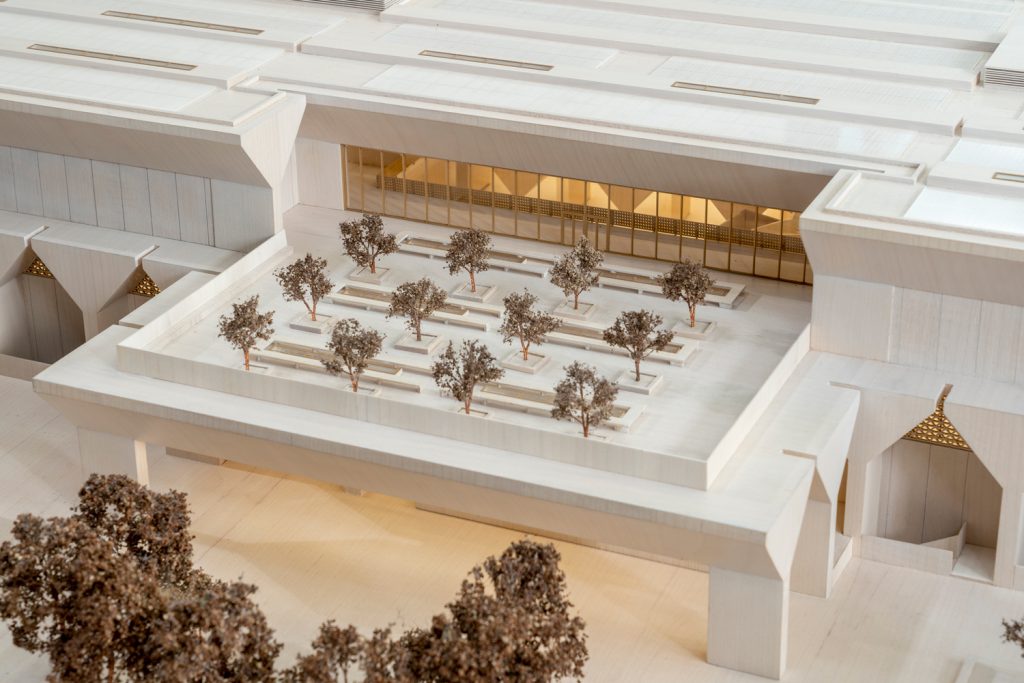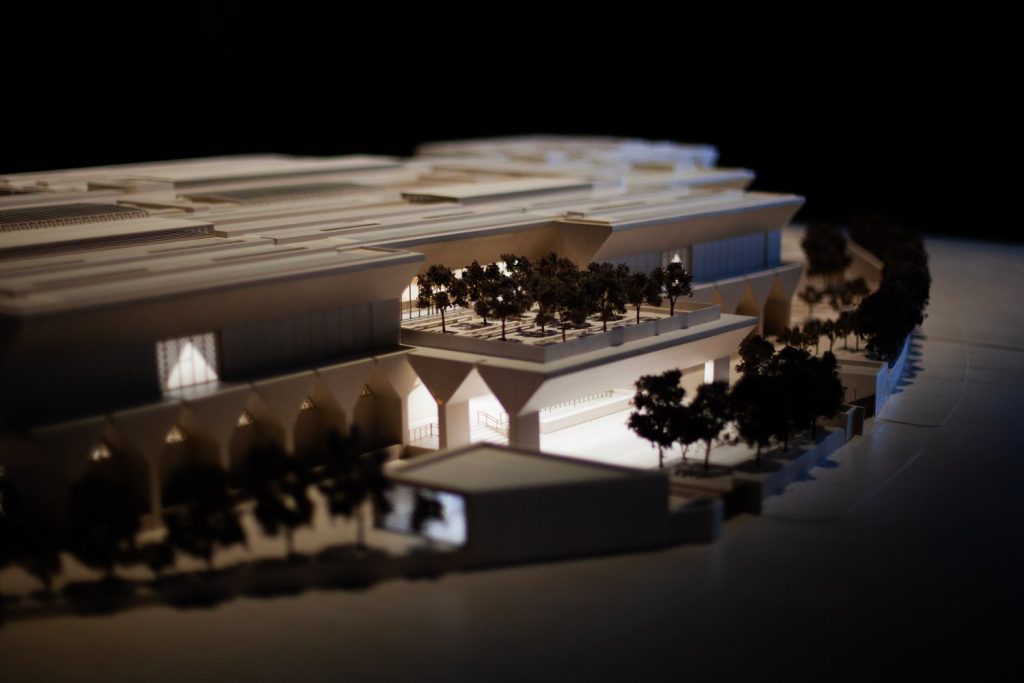 Being a worldwide cultural center for visual arts, music, dance, and theater, the new KNMA will feature changing exhibitions, permanent displays, and performances, allowing significantly more of the collection to be visible at any given moment. The museum is currently located in two cities: New Delhi and Noida. The new facility will be on the National Highway (NH8) in Delhi, near the Indira Gandhi International Airport, and will cover about 100,000 square meters. KNMA's exhibit in the Arsenale emphasizes the relationship between museum and memory, notably alluding to the partition of India and Pakistan in 1947 and the ensuing breakdown of a united sense of place and identity.
Belonging to the first generation of post-colonial artists in India, Tyeb Mehta often alluded to the unspoken pain and historical burden of Partition through a recurrent use of the diagonal line. The installation shows three images from the KNMA collection: Untitled (Woman on Rickshaw), 1994; Mahishasura, 1994 and Kali, 1997. Zarina is an artist known for her geometric abstraction in prints and sculptures as well as text-based work that reflect on home, memory, and displacement.
Zarina was born in Aligarh, India, and has lived in Japan, Thailand, and the United States. Her life was marked by displacement and a sense of belonging, which is represented in the installation's poetic writings. Amit Dutta, a contemporary filmmaker, relies on Nasreen Mohamedi's personal writing and singular vision, an artist who was motivated by architectural shapes and performed a thrifty type of monochrome abstraction utilizing only lines and working in graphite and ink on paper.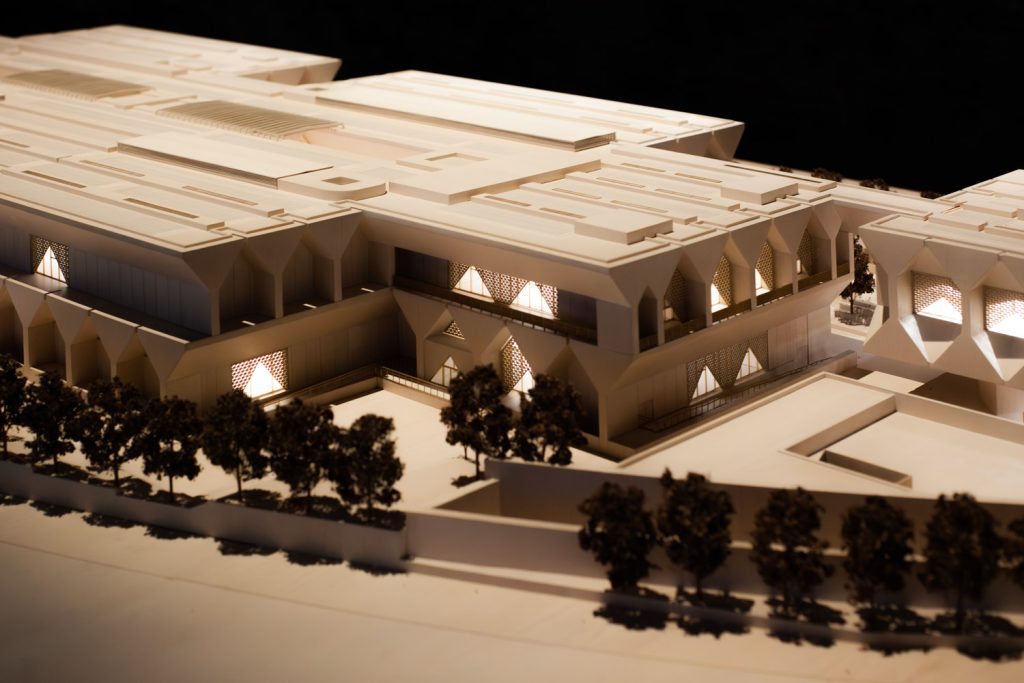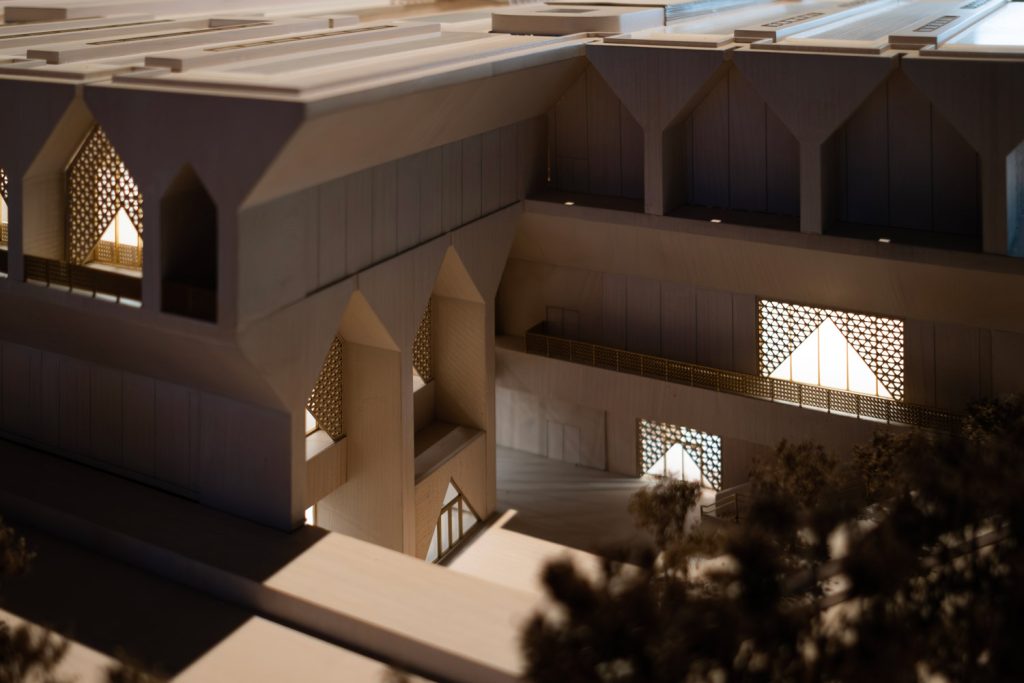 Kiran Nadar, Founder and Chairperson of KNMA: "Our presentation at the Biennale Architettura 2023 communicates the rich creativity of India. The Venice display spans subcontinental history and brings to the fore how the newly built space of KNMA will be a place for cultural discovery and diverse conversations. At the heart of KNMA is the notion of giving back to society, preserving treasures of the cultural past, and nurturing a young generation of creative practitioners and thinkers, while bridging the gap between art and the public."
Architect, Sir David Adjaye: "KNMA provides an opportunity to embolden the rise of contemporary Indian art, releasing a new cultural offering for both the people of India, as well as for the wider global arts landscape. Its location in Delhi–one of the oldest cities in the world with a lineage of habitation that stretches to the 6th century BCE–gives new context to its position as a dynamic, living cultural force. As such, its specific location within the city directly influences the new building's form, rhythm, and landscape."
Roobina Karode, Director & Chief Curator, KNMA, says "The upcoming complex provides an opportunity for KNMA at the Biennale Architettura to chart novel grounds as we take the museum towards new horizons. With the new architecture in place, we address how the question of memory and history in the post-Partition subcontinent presented the crucial sites for artistic inquiry, unraveling the mechanics and structures of remembrance along the fault lines of time and space."