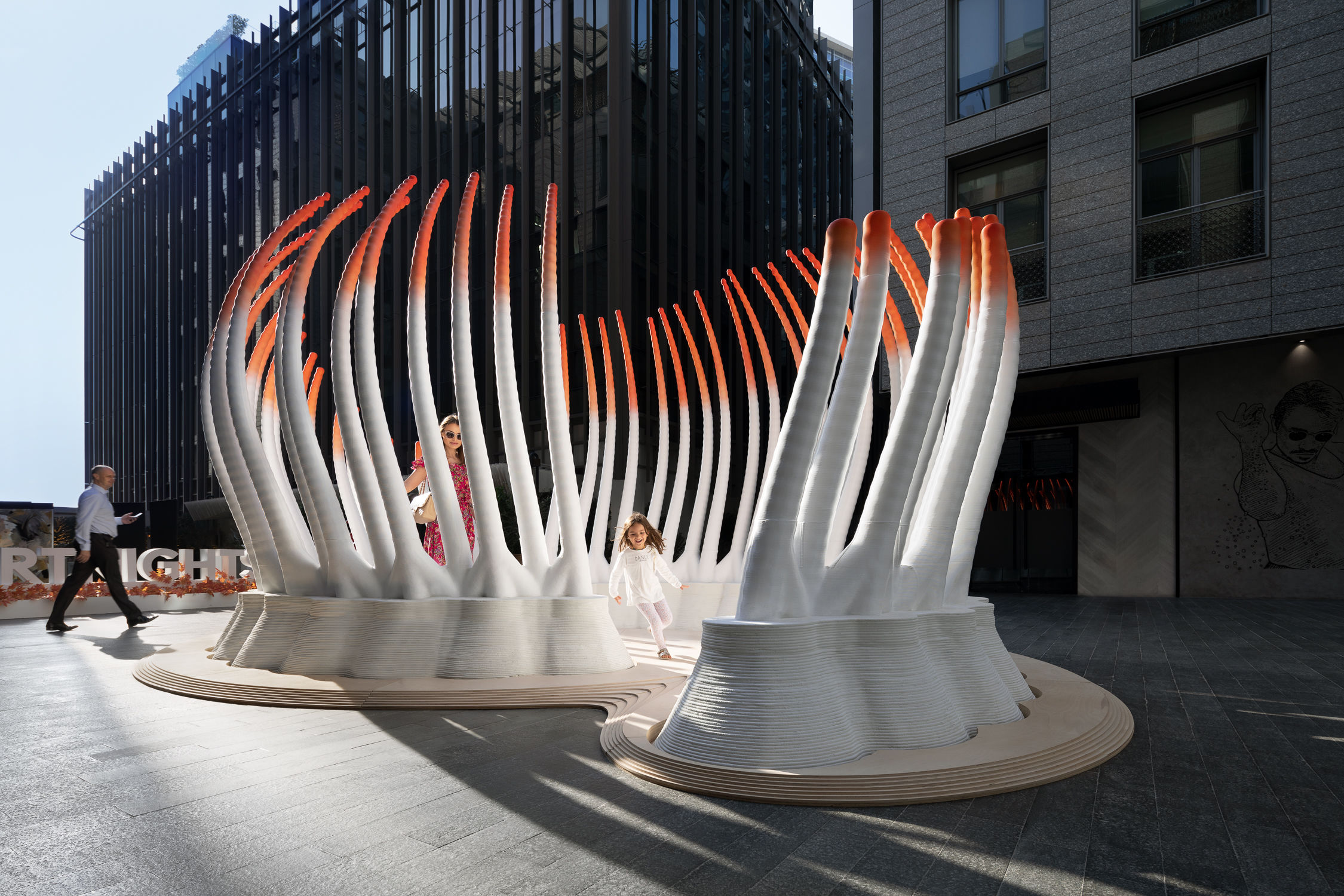 MEAN designed and fabricated Deciduous to stand out as a 3d printed pavilion that aims to allow us to rejuvenate our relationship with nature by resembling a gateway in the middle of Dubai International Financial center and strolling through it allows us to reconsider our position in the heart of nature as it is abstracted floral shape. The term 'deciduous' in botany refers to plants that shed their leaves seasonally, usually in the autumn. Deciduous invites us to consider what Autumn means to Dubaians today as part of this year's 'Art Nights' event at DIFC, which is themed 'Autumn.'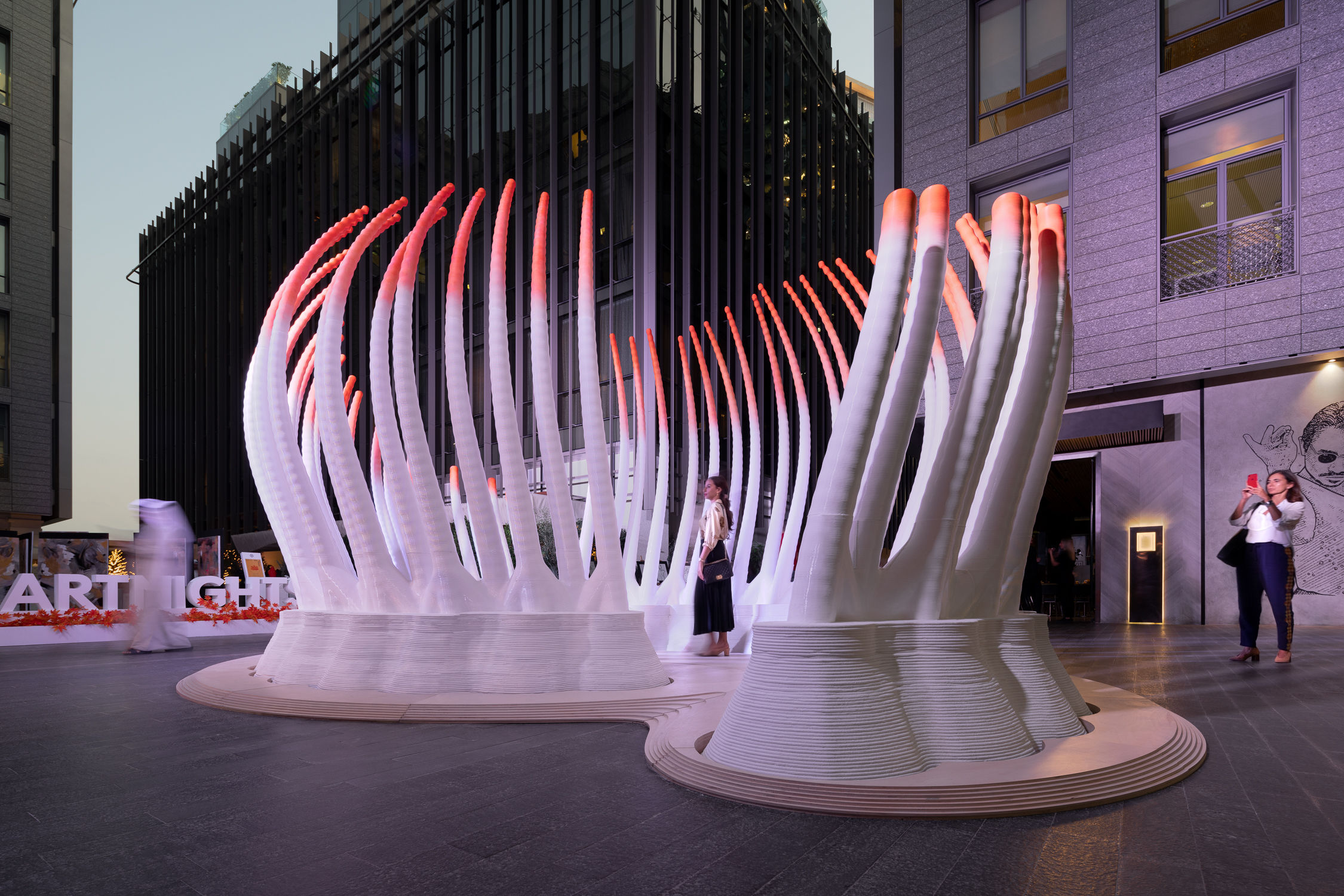 Deciduous is prefabricated off-site and comes together in interconnected pieces. The parts can be mechanically attached without the use of heavy gear in a clean location. To develop and quantify the design to an appropriate level of detailing within the limitations and constraints of Large Format Robotic 3D Printing, computational modeling was applied. The pavilion is research of scaling processes to the architectural sphere, based on MEAN's experimentation with 3D printing in design. It is made up of a mix of three environmentally friendly materials: CNC-milled Birch plywood flooring, a Robotically 3D-Printed Concrete Base, and a series of branching 3D-Printed PETG stem made from 30,000 discarded water bottles.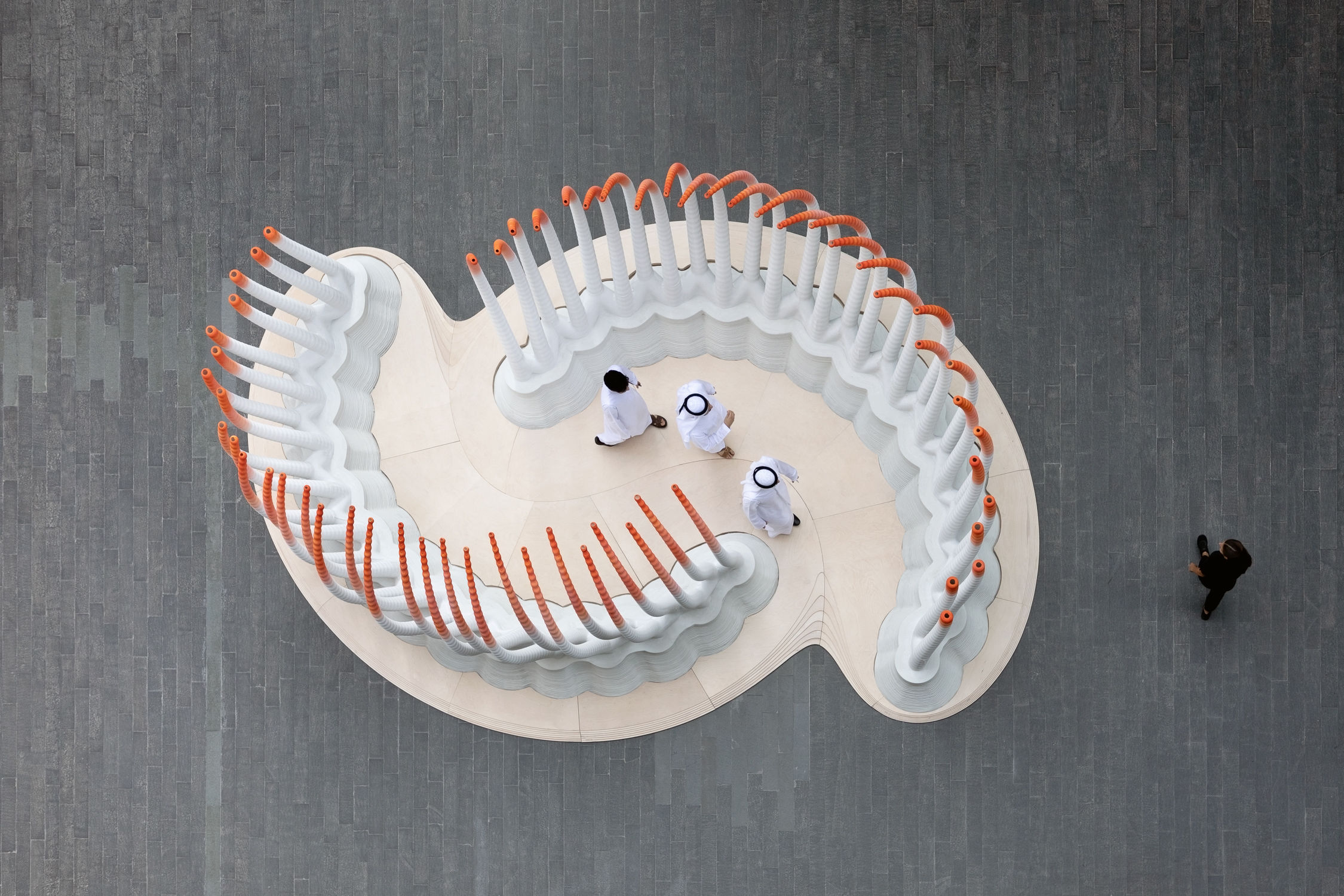 Also, The hybridization of state-of-the-art Robotic 3D printing in Plastic and Concrete is the first attempt to explore the possibilities that the two technologies can offer, contributing to the country's vision of ecological construction growth toward 2025, and this project will be followed by more experimentations and 3d constructions as given Dubai's focus on 3D printing as a sustainable technology.
Project info:
TypeCultural: ClientDIFC (Dubai International Financial Center)
Date: 2019
Size: 48 Sqm
Location: Dubai, UAE
Lead Architect: Riyad Joucka
Team: Wael Nasrallah, Muhammad Khalid
Polymer 3D Printing: Ai-Build
3D Printing Contractor: 3D-Vinci
Concrete 3D Printing: Besix3D
Concrete Supplier: Sika
CNC Plywood Fabricator: Lesly Lobo
Photos + Video: NAARO