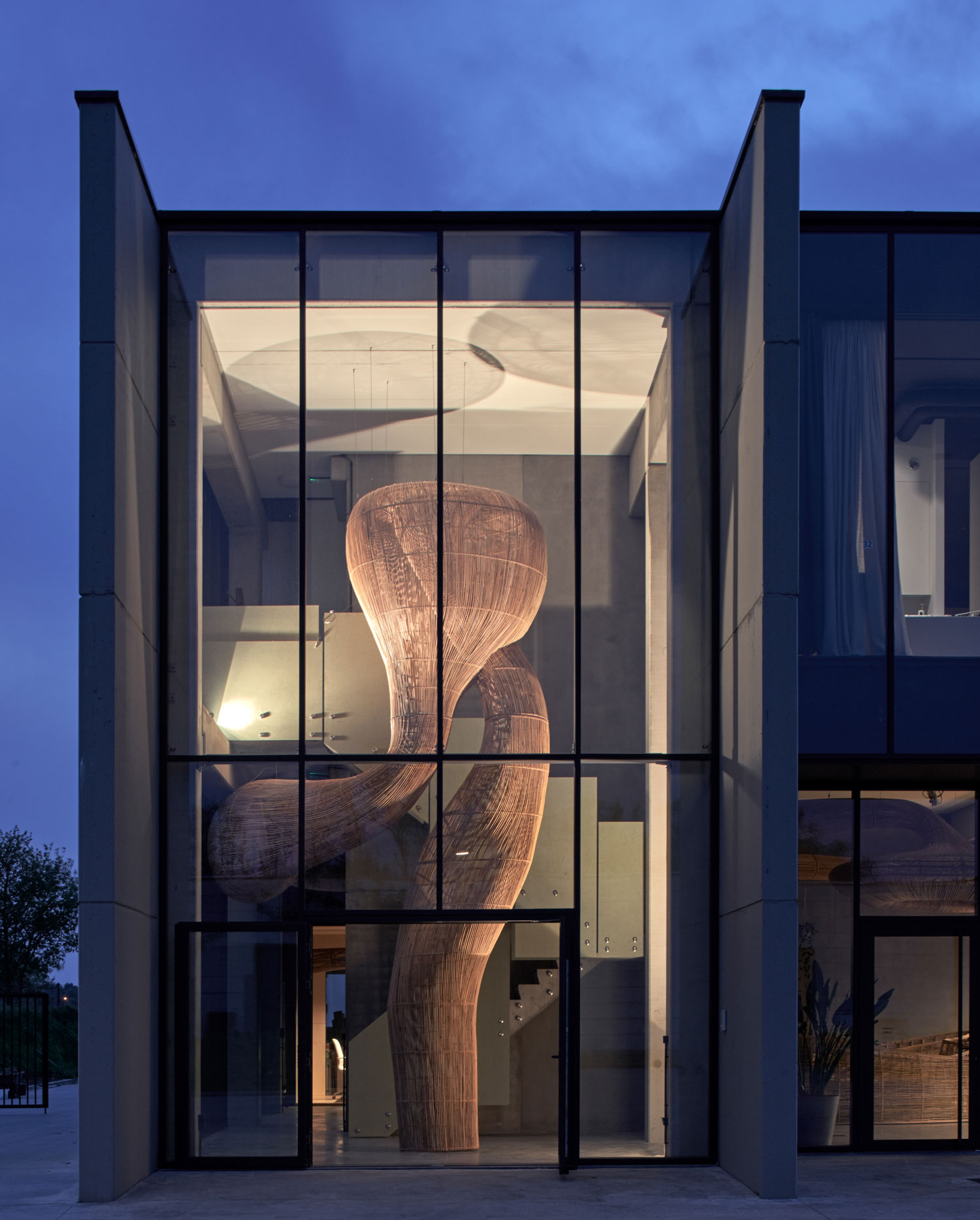 Factory Face Lift Project came into being as a result of an ice factory based in Belgium demanding a new outlook for its 'face building'. The project was a remote collaboration call from Belgium to Thailand's Enter Project Asia architecture firm at the beginning of the worldwide pandemic in April 2020. The potential customer was working on a 300-square-meter mixed-use project that required 'balance and tranquility' bringing wellness and health to an industrial setting.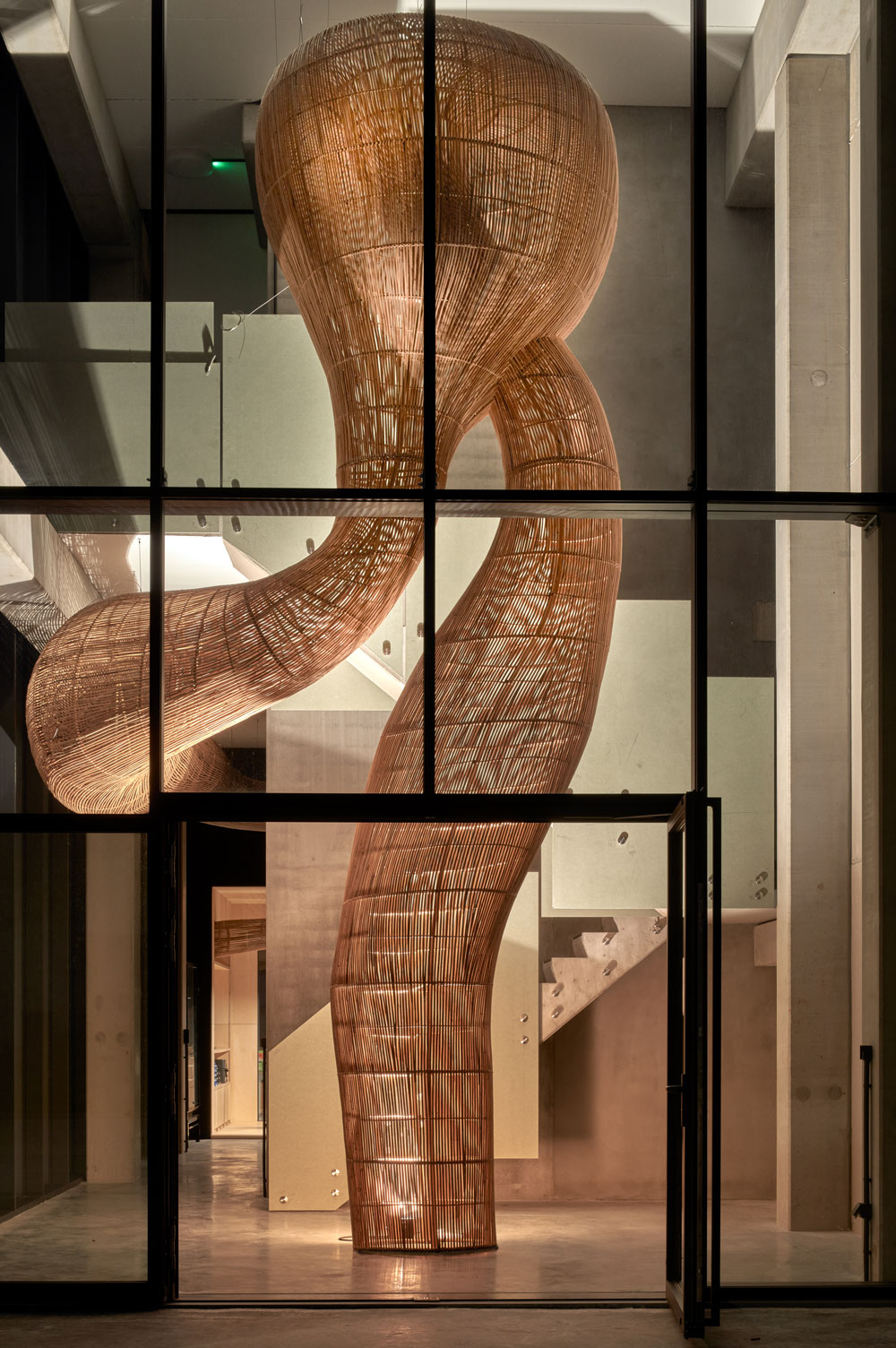 A fluid and liquid core theme were determined to be designed and applied by the EPA Team. Whenever feasible, raw and environmentally friendly materials were used. If the idea had to be fulfilled 9,000 kilometers later at the ultimate destination, a logistical program was required.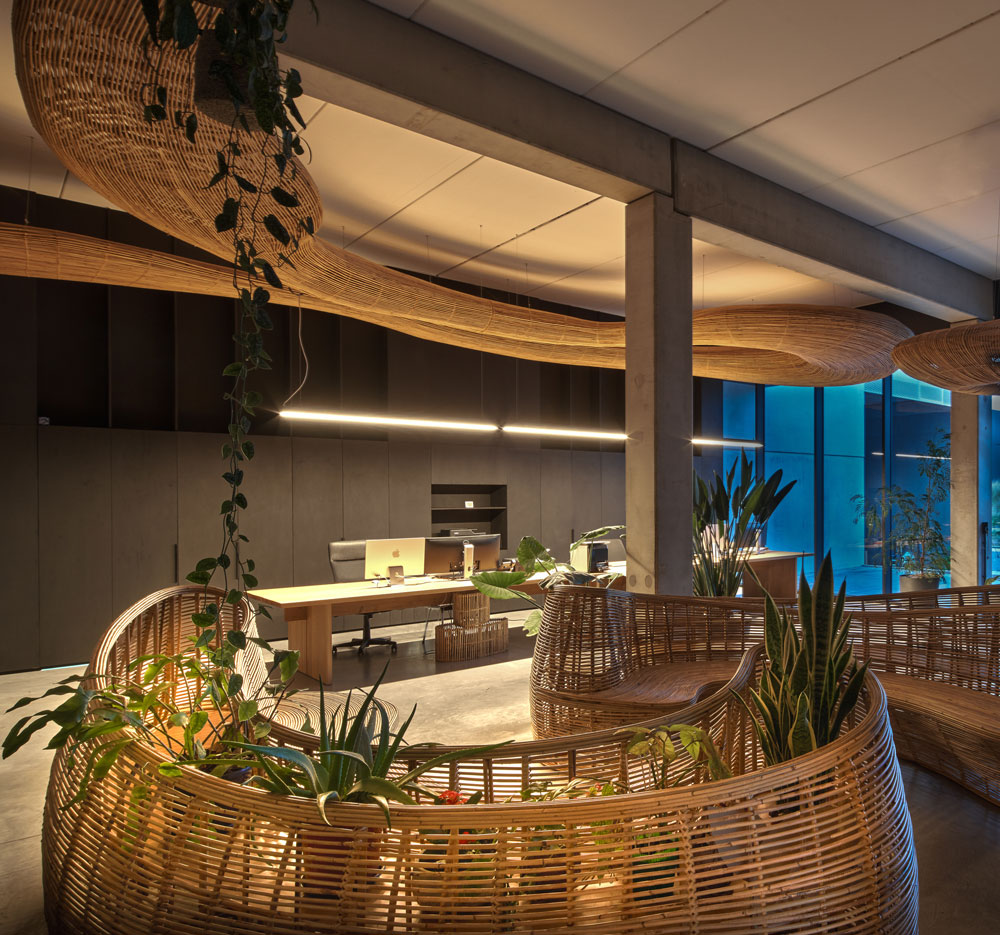 Sculptural components of the Factory Face Lift project are made of natural, sustainable rattan that is ready to ship to Belgium. These sculptural parts were created with utility in mind: lighting, sound, and movement. All of this culminates in a massive 8 m high sculptural statement with seats and directional flow. The sculpture lights the foyer and complements the brand's image.
The Factory Face Lift project was developed and implemented in a remote mindset. The EPA team used Zoom for all client meetings and virtual site visits. Ready to work from a distance, the project manager was based in Japan, while the designers were based in Phuket and Sydney, and the fabricators were based in Northern Thailand. The group never got together. They created templates from afar, exchanged digital information, and eventually produced a product.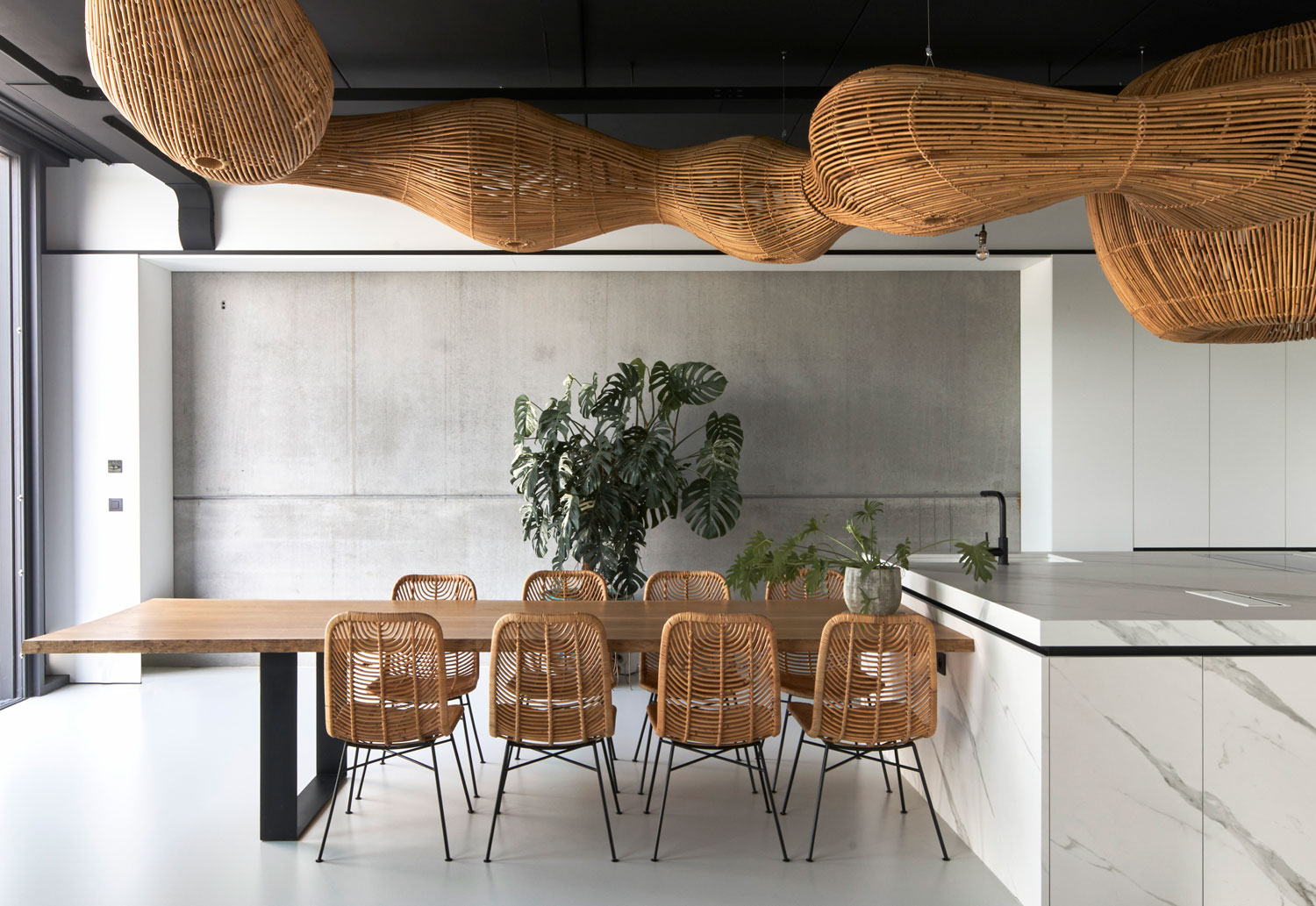 We needed to devise a very inventive logistics approach for an international project: The piece was then digitally dissected so that the shipping containers could be placed as efficiently as possible. The segments were built in situ in Belgium, much like a 3D jigsaw puzzle, with little to no help.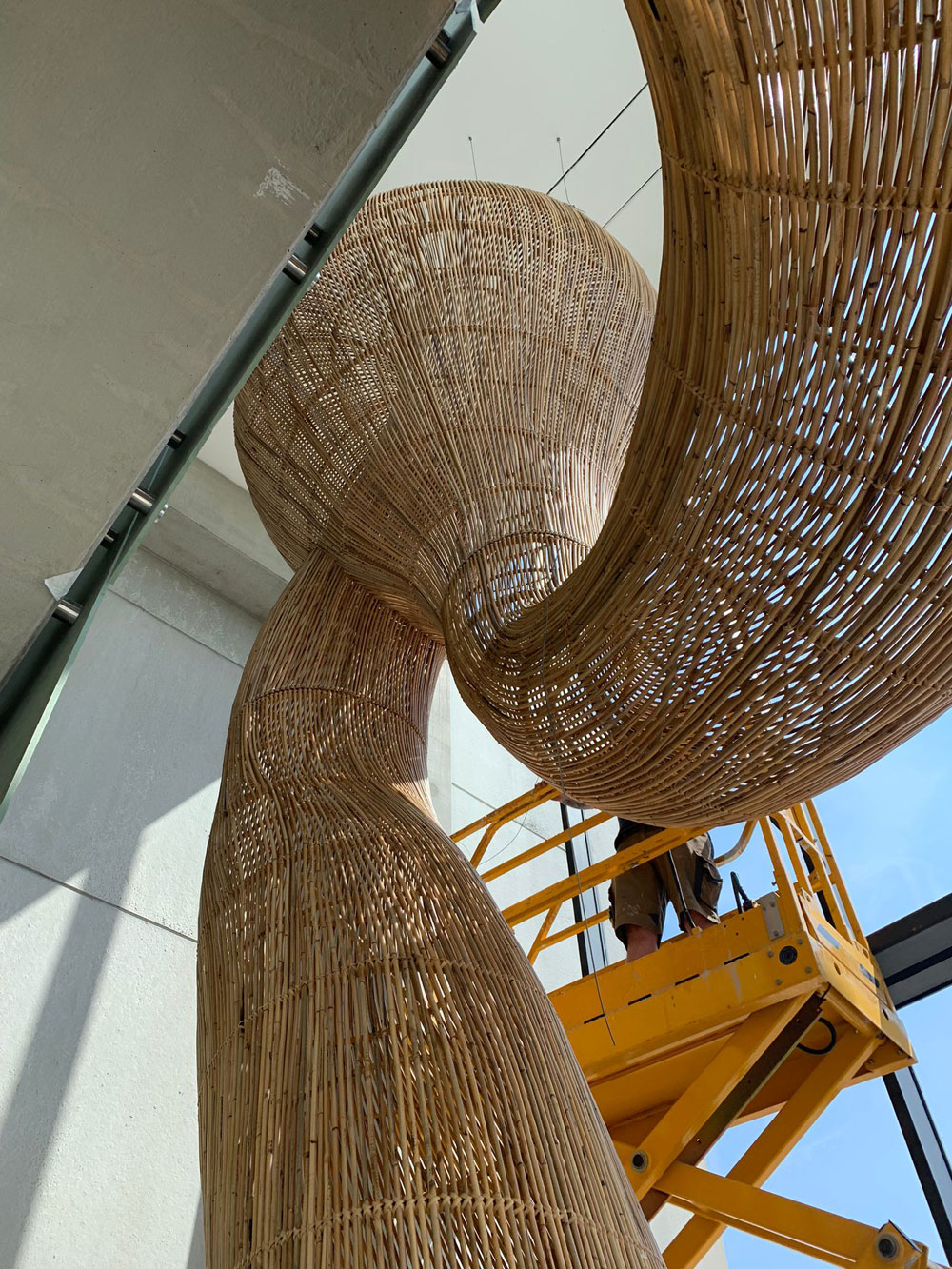 "The client's attention to detail and accuracy in approaching this work was impressive. Even from afar, it's fantastic to see," says EPA Director Patrick Keane. "Working across two countries is usually challenging," says Keane, "but this was on another level. On another level, no one knew who the other was or what they were doing. It had been an eventful day. It's common to start from zero."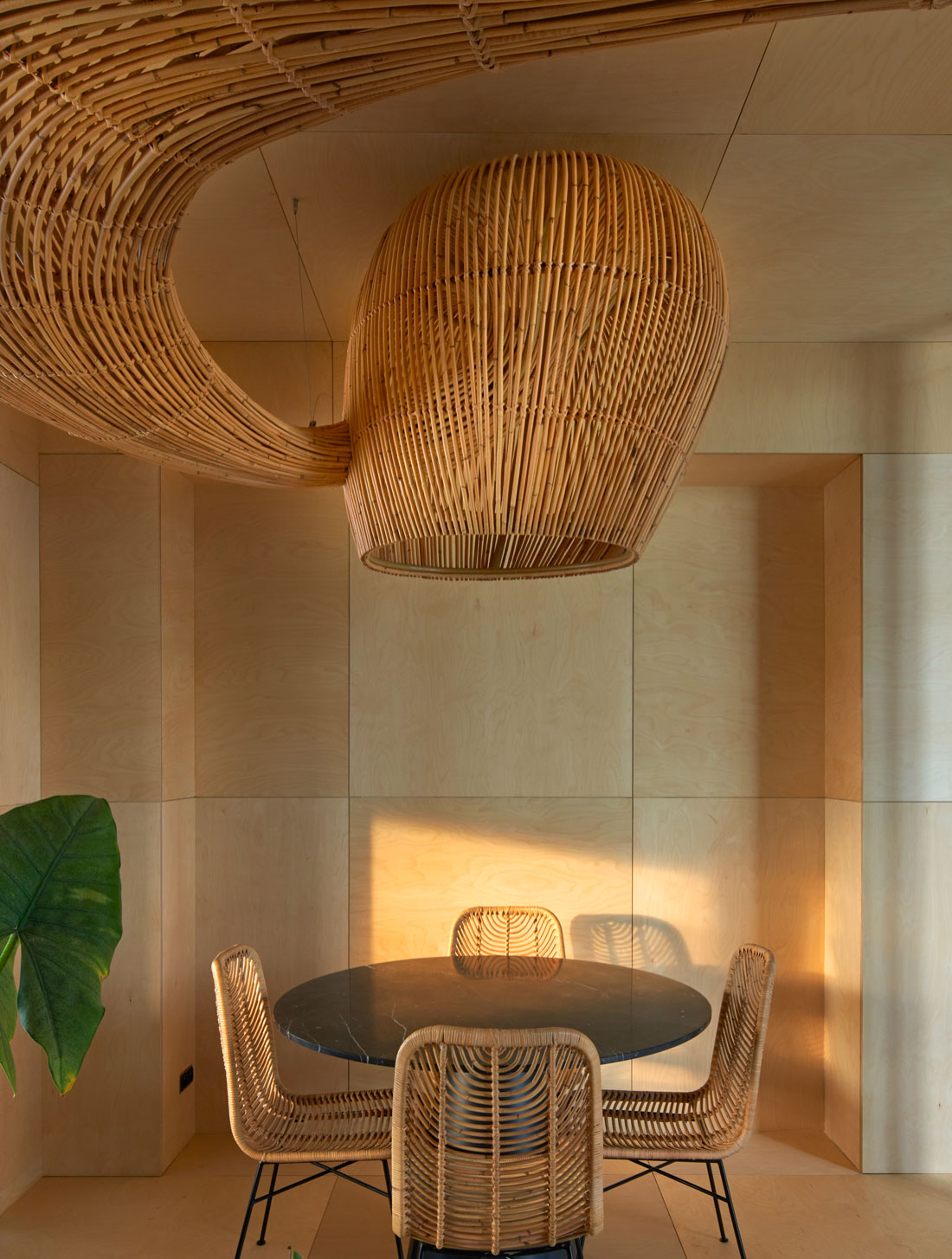 He also makes the grave observation that "Rattan industries were able to keep afloat as a result of this operation, even during the worst days, when people were unable to feed, supplies were cut, and stores were shuttered. This effort saved the lives of numerous artisans who would otherwise have gone unemployed. The preservation of these firms guaranteed the continuation of the local, sustainable arts and crafts industry.
The client and architect ultimately met in person at the site in April 2022, after the project was completed.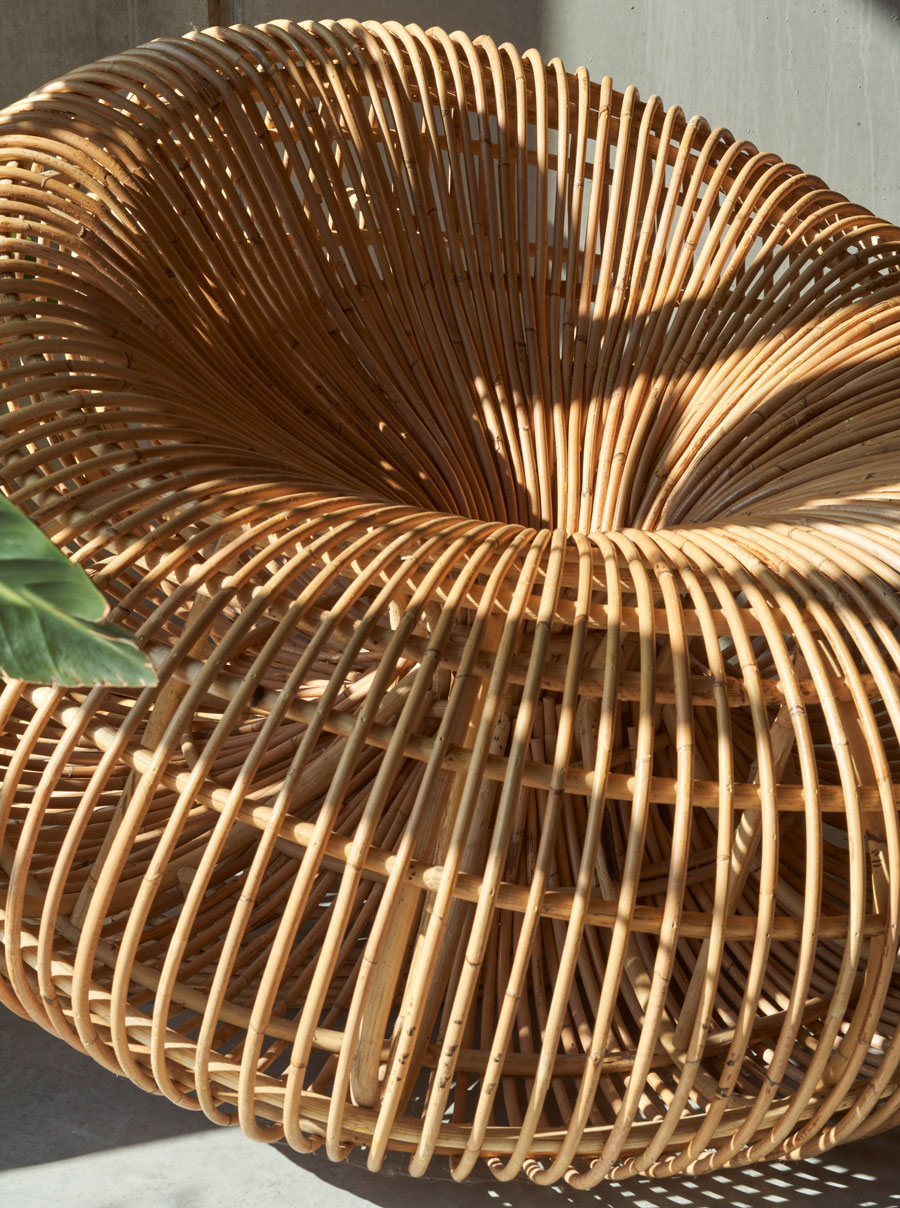 As EPA highlights,
"These new work habits have become the future in a post-pandemic economy as we learn to adapt and redefine what it means to lead from a distance. This initiative not only pioneers a new work ethic, but it also provides the factory with a new face as a creative and inventive workplace. "