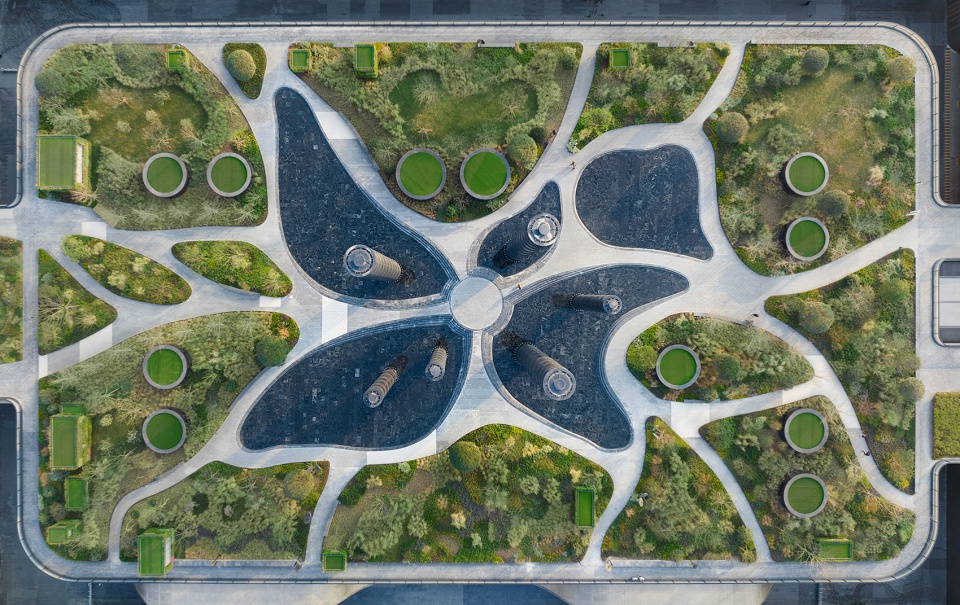 SKP Chengdu is a large-scale project that encompasses master planning, architecture, and interior design, with the aim of creating an exceptional retail and lifestyle destination in the heart of Chengdu, China. The project is led by renowned designer Torquil McIntosh and his team at Sybarite, who has created a stunning design that seamlessly integrates the indoor and outdoor spaces across the 370,000-square-meter site. The combination of landscape and sunken high-end retail with the concept of pro-nature design, combining fashion, technology, art, and design, has become a new milestone in high-end retail and urban construction.
Partnering with James Corner Field Operations for landscape design, Speirs Major Lighting Architecture for lighting, Eckersley O'Callaghan for advanced engineering, The Fountain Workshop for water features, Arup (Shanghai) for fire protection engineering, and Buro Happold for feasibility studies, this project brings together some of the top designers and engineers in the world.
Chengdu SKP is an important TOD (transit-oriented development) project, which includes five underground floors of retail and shopping space, including 3 large parking lots with 2,400 parking spaces. Also, 4 subway lines meet here, of which Line 18 connects to Chengdu Tianfu International Airport.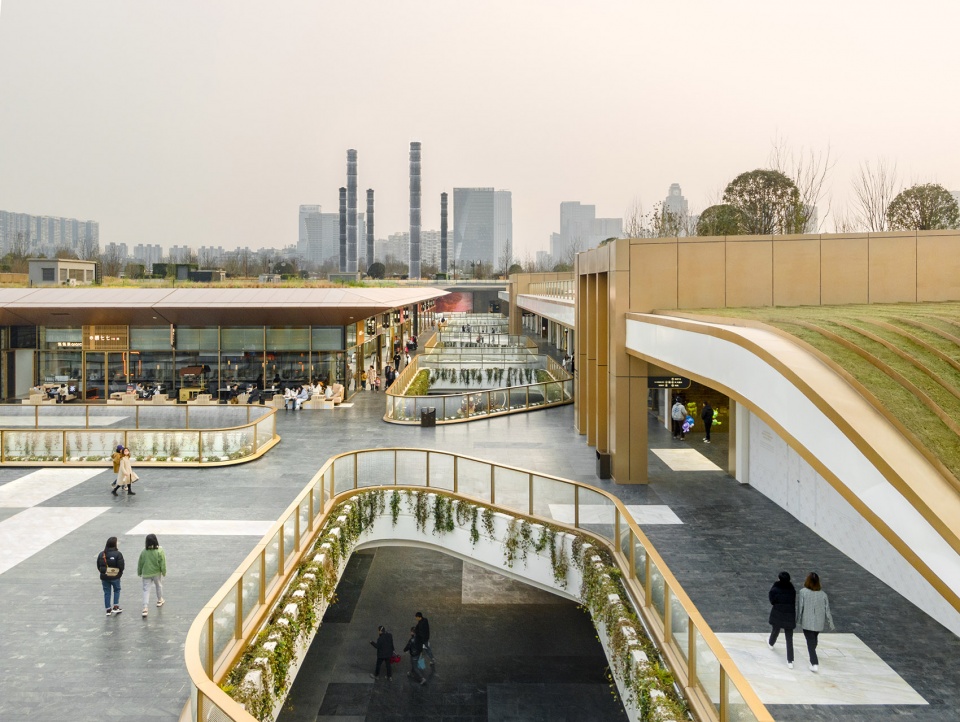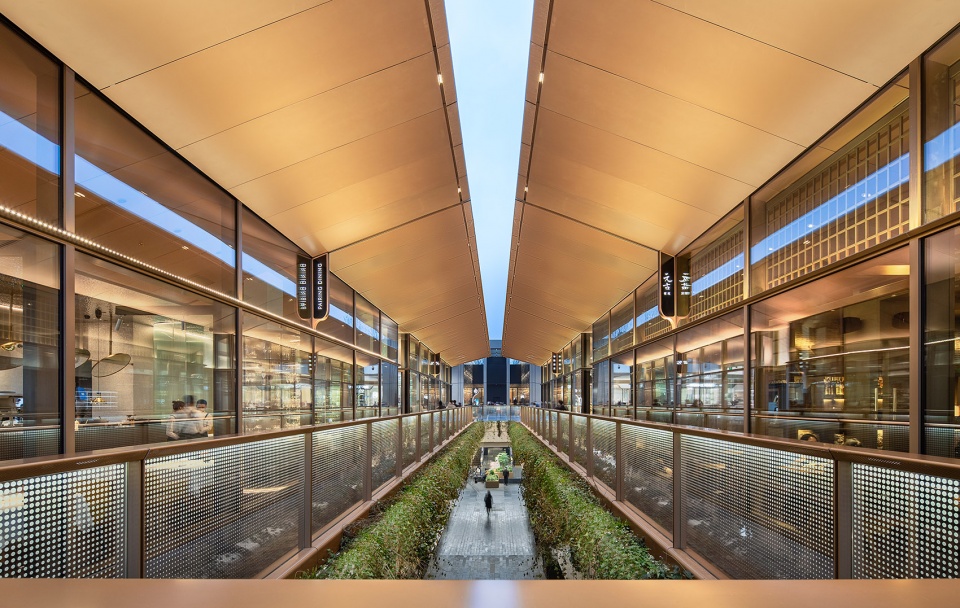 Looking back on the journey as SKP's architectural design partner, Sybarite was inspired by the Chinese character "米" to create the brand identity of SKP. On this basis, Sybarite combined the eaves of ancient Chinese temples to create the "SKP curve", which has become the core architectural element throughout all SKPs. When consumers are in SKP in any city, they can immediately immerse themselves in the brand world of SKP. This core architectural element is also widely and ingeniously used in Chengdu SKP.
In Chengdu SKP, like the metaphor of a "parallel world" contained in the design, there are many co-existing experiences waiting to be discovered – entering from the park landscape on the ground, 33 natural landscapes are connected in series with the inspiration of brocade, so that every time customers visit, with new paths and unique experiences.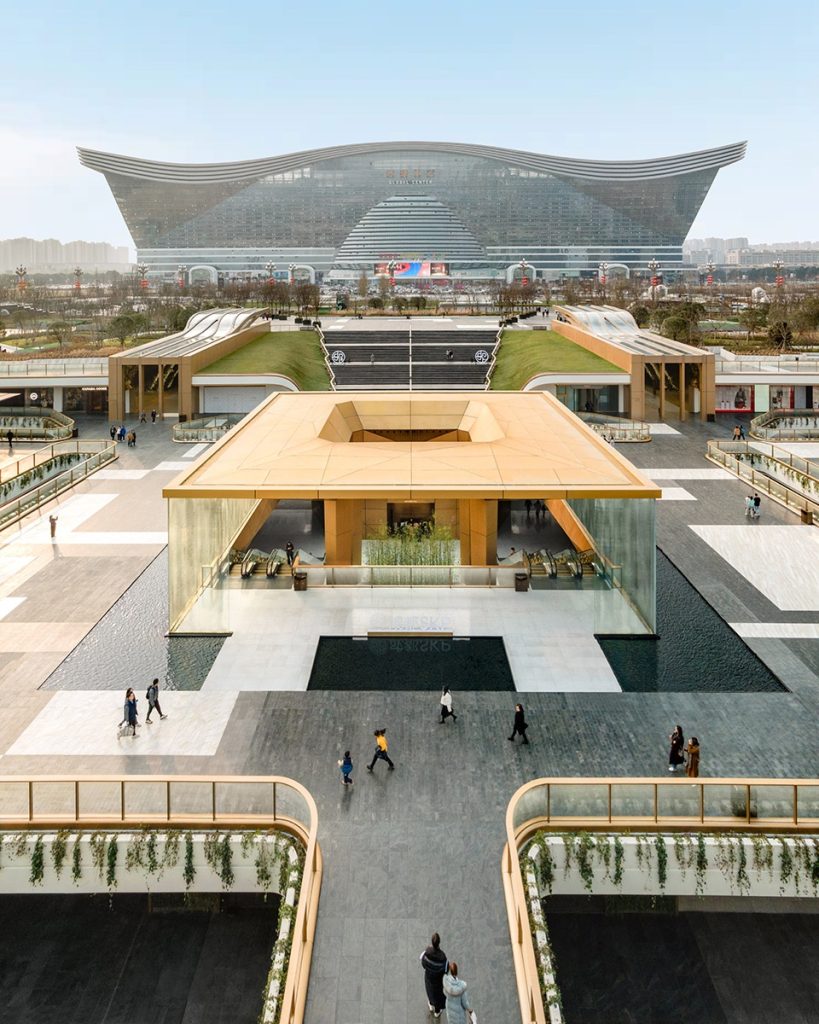 Chengdu SKP is not only about individuality but also about coexistence. In the parallel world created by Sybarite, all details have been carefully designed, and customers will start a journey connecting modernity and avant-garde between SKP and SKP-S.
"I see SKP Park Chengdu like a symphony, a lengthy composition with several movements that have rhythm, a pulse, and that crescendo every so often. Our ambition in designing this immense destination whose sum of parts come together to evolve the dexterous SKP language and retail offer that we conceived some ten years ago on an exponential level" said Torquil McIntosh, Sybarite Co-Founder, Co-Founder, Sybarite