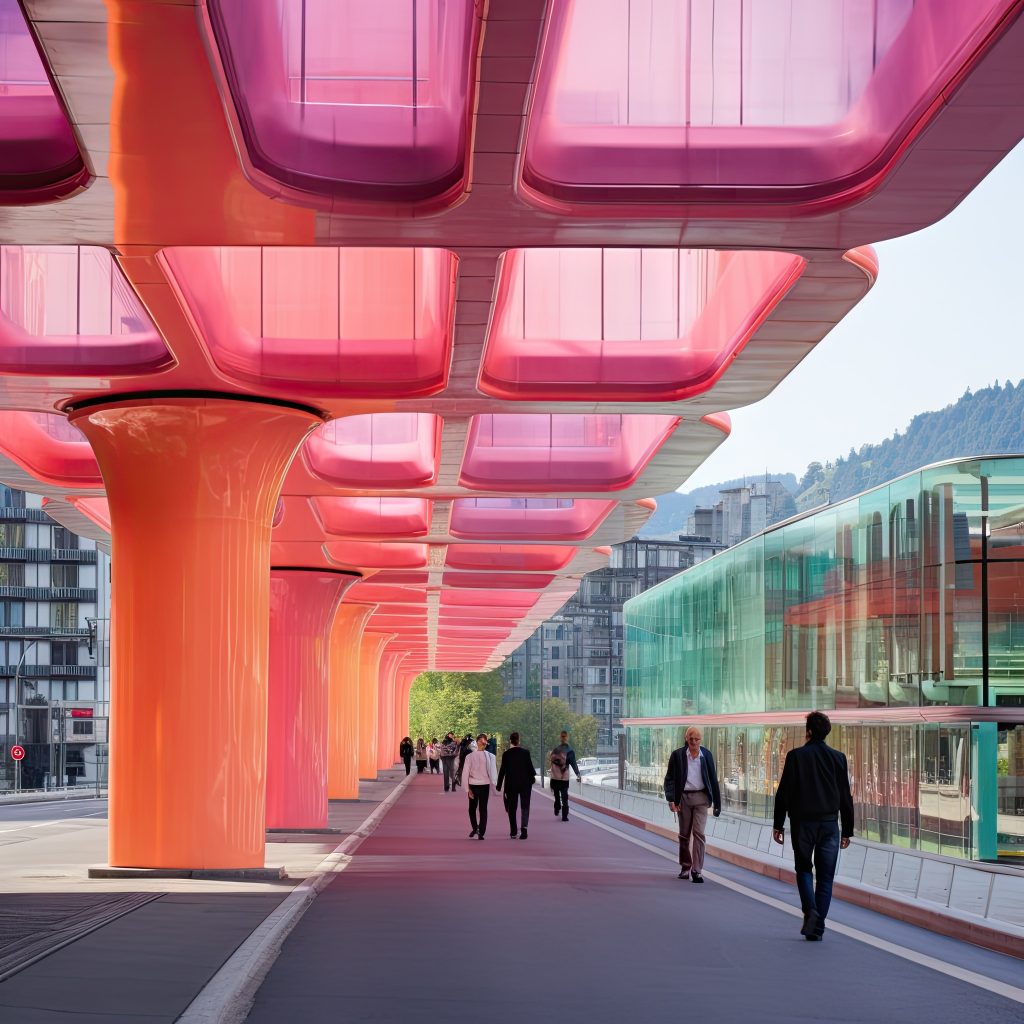 Designed by Architect Rolando Cedeño de la Cruz, this AI exploration proposes a metamorphosis or alternative approach to the conceptualization and architectural language of the pedestrian bridge that can be implemented in the near future.
The main premises that it proposes are the use of color as a counterpoint to the gray tones of the city, as well as the use of semi-transparent materials that stain the surrounding surfaces with color that -depending on the angle of incidence of the sun- can generate experiences spaces that are extremely stimulating for the senses.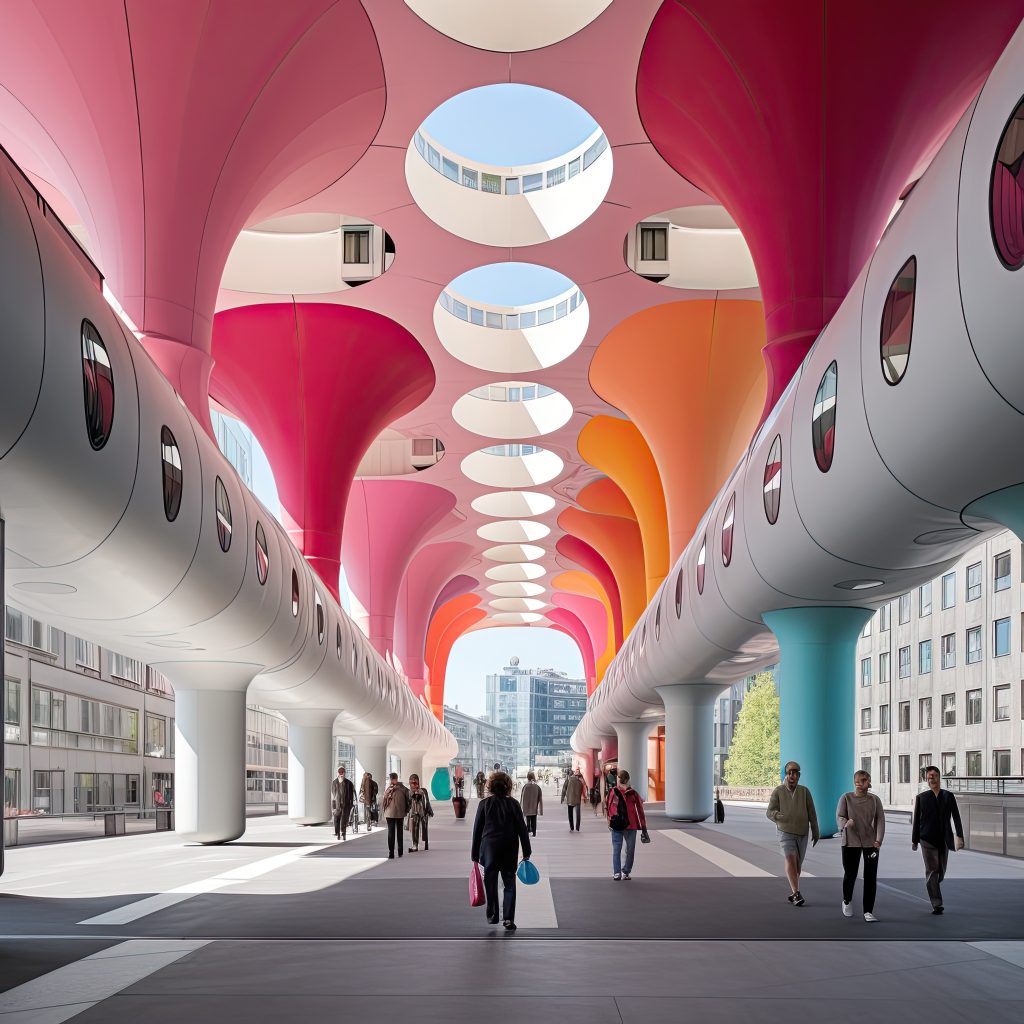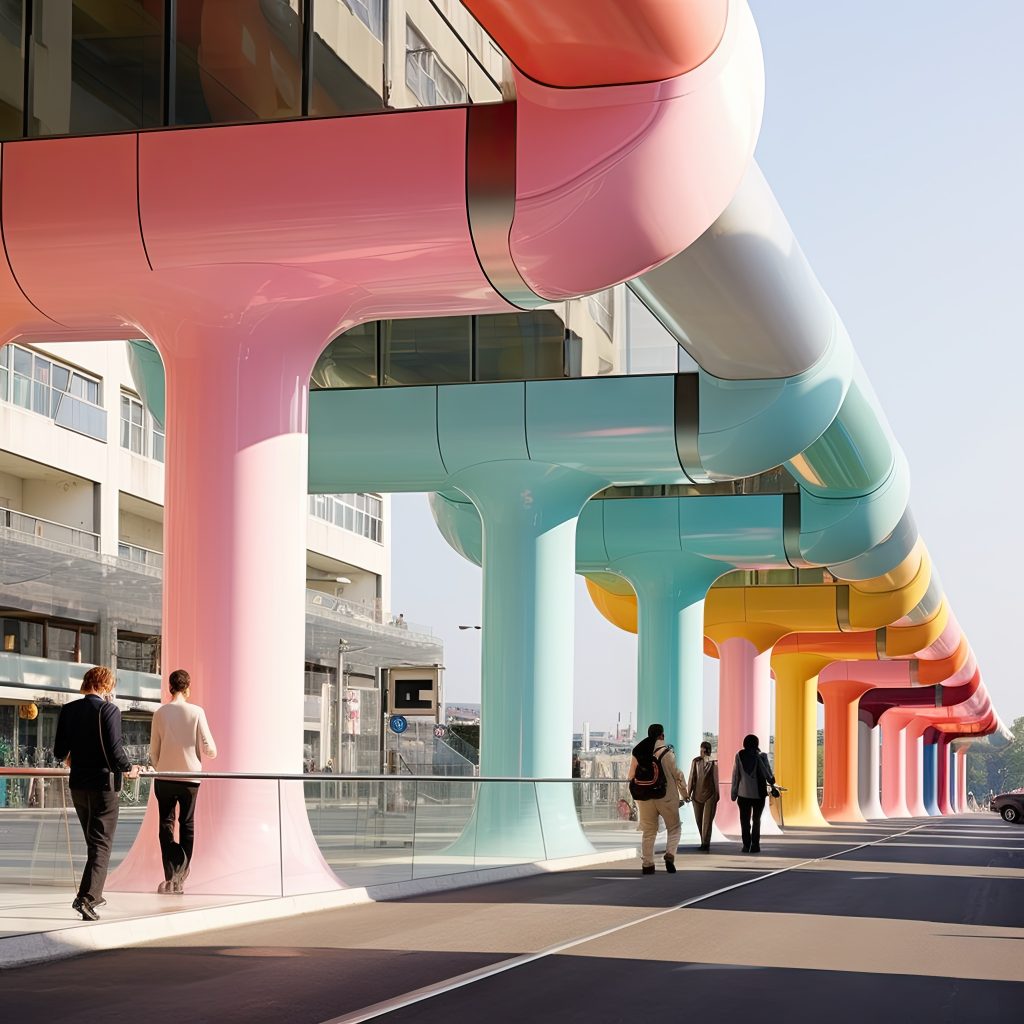 Likewise, a modular language is proposed that is easily replicable, and that can be adapted to different topographical conditions and reduce production, transportation, and assembly costs.
The use of color in the city is significant and helps break the monotony of the environment. This, in turn, uplifts the mood of the population and allows them to identify landmarks that can serve as a meeting and celebration point for the area's inhabitants.
Some of these pedestrian bridges may have rest points every certain distance that serve as a pause for passersby or for the implementation of kiosks or small-scale commercial activities, or that serve as temporary shelters during the snowy or rainy season.
In turn, a second counterpoint arises between the futurist language and older architectural styles that gives even more value to the proposal and draws a timeline that wants to be explored, that of a city in metamorphosis.