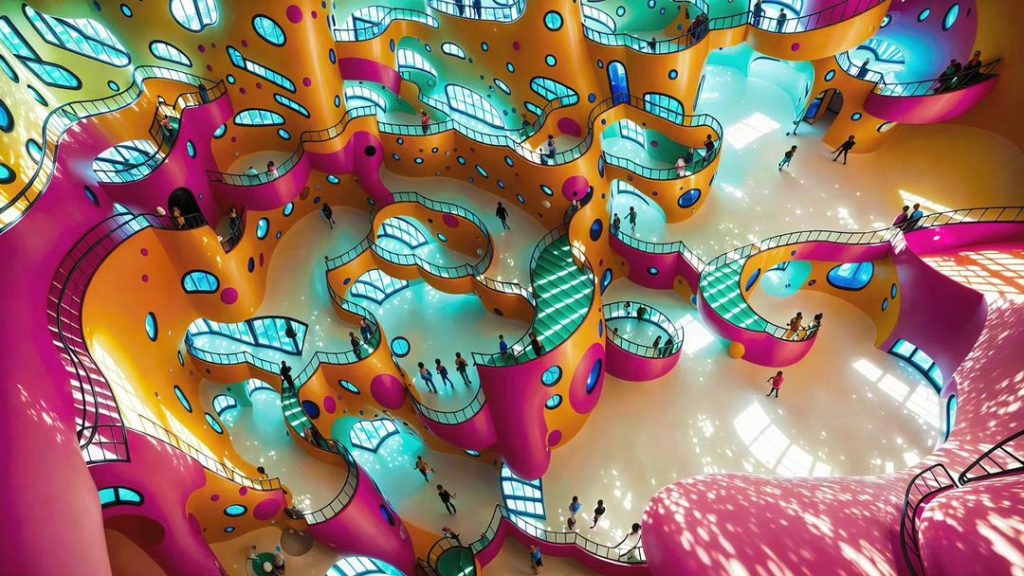 Video generators powered by AI are computer programs that can create new content by producing high-quality videos from text, images, or existing videos. These generators use a combination of AI and video editing software to produce videos that appear realistic enough to be human-generated content.
Although AI-powered video generators are still in their infancy, they possess the ability to transform the video industry by producing videos with greater speed and affordability than traditional methods.
Here are seven video generator tools that you can try for your next project:
1. Kaiber

Kaiber is an artificial intelligence creative lab comprised of Kaiber Studio and the Kaiber App. The Kaiber App is a creative platform that generates videos and images based on user inputs using artificial intelligence (AI). To generate unique assets from scratch, you can provide text inputs known as "Prompts." You can also add your own images, music, videos, and other content to your creations.
2. AI Avatars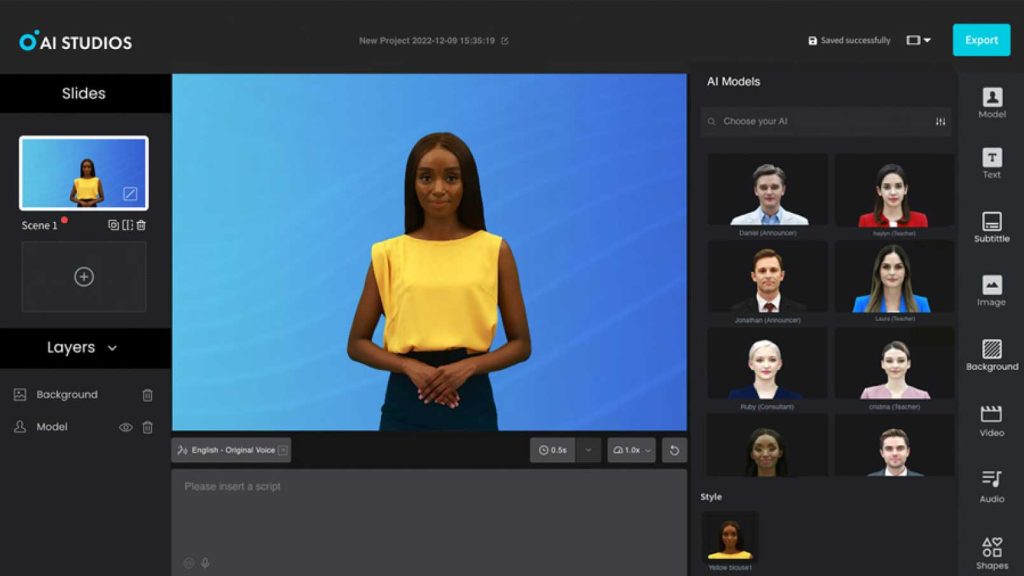 DeepBrain AI's AI Avatar tool provides businesses diverse selection of appealing AI avatars. This tool includes various ethnicities, ages, and styles to ensure a perfect fit for any business requirement. These avatars are also available in over 80 languages, making them a global solution for businesses worldwide. AI Avatars are available not only in various ethnicities and professions, but this tool also allows for avatar customization to meet specific business needs.
Rememory, Text to Video, PowerPoint to Video, ChatGPT, Face Swap, and Text to Speech are also included in the AI Avatar tool. These features give businesses even more flexibility, allowing them to create videos with ease and efficiency. DeepBrain AI's Avatar tool can be useful in various industries, including finance, retail, education, and media.
3. Runway Gen-1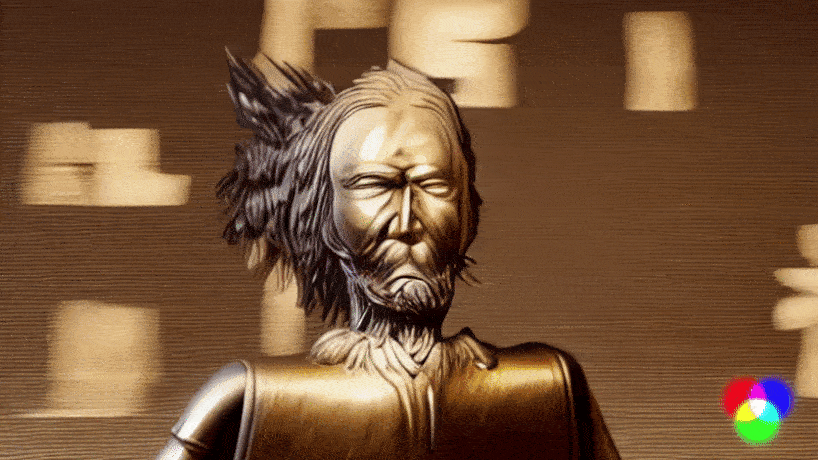 Runway's Gen-1 is a cutting-edge AI video generator tool that is changing the creative landscape. Using text prompts or reference images, creators can use cutting-edge technology to transform existing videos into visually stunning masterpieces.
You can experiment with Gen-1 for free. You can create three projects on the Free Plan. Two paid plans are available on Runway's website: Hobby and Professional. The Hobby plan is $14 per month or $140 per year, while the Professional plan is $49 per month or $490 per year.
4. Neural Frames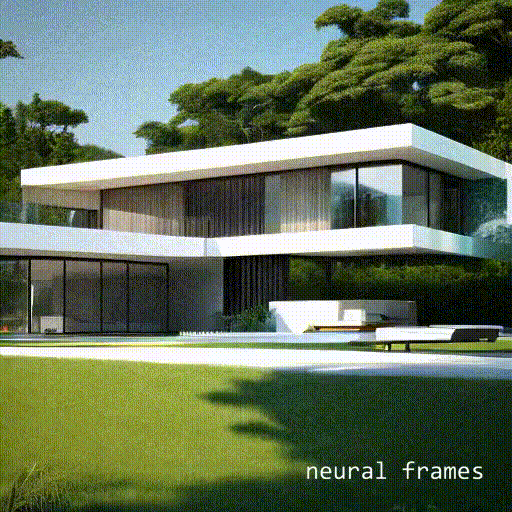 Neural Frames is an AI-powered tool that generates video clips from text prompts. It employs Stable Diffusion, a generative AI trained on 2.3 billion images to create stunning visuals without coding. The tool is inspired by Deforum and Lexica, two other AI-driven tools, and users can get ideas from Lexica prompts.
A physicist created Neural Frames, keeping costs low – only 7€ to generate 1000 frames.
5. Manga TV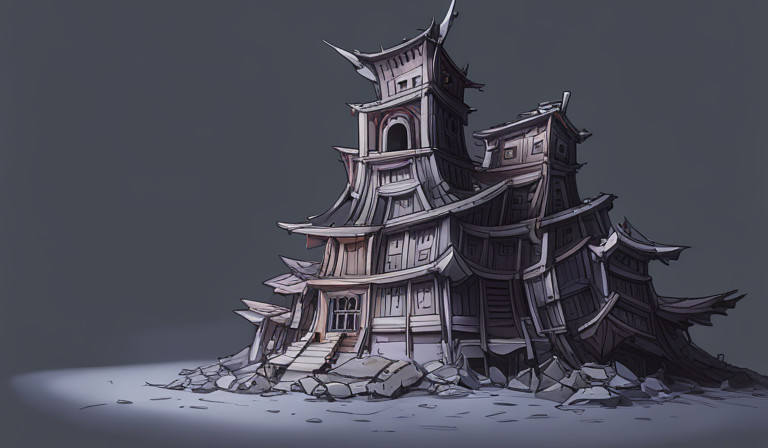 The Manga TV Shop Gallery platform uses the GPT-4 AI Comics Generator to generate comic videos automatically. It allows users to easily create stunning comic videos using advanced technology. To use the platform, users must provide a prompt, and the platform will generate a full video story of 2-3 minutes in length for them. The resulting videos have sound and can be downloaded and shared as desired.
6. Artflow AI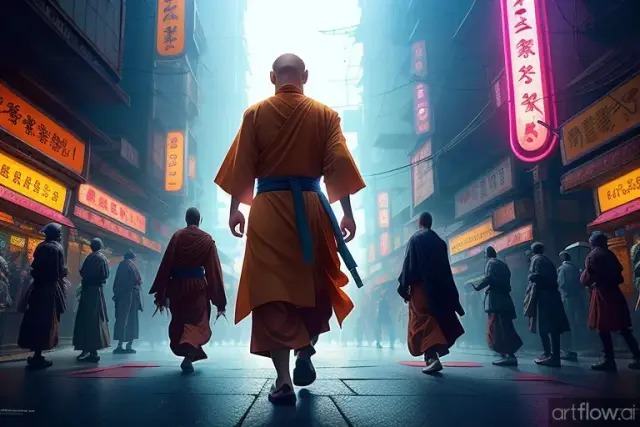 Artflow.ai is an AI-powered tool that allows users to create custom avatars from text. Users can use the tool to create their own characters, scenes, and voices and write their dialogue to bring their stories to life. Artflow.ai also provides users with access to millions of user-generated assets, such as premade characters and scenes. The tool also accepts non-English descriptions and offers a platform for users to publish their works.
7. Synthesia
Synthesia is an AI video generation platform that makes creating AI videos easy and affordable. It allows users to generate engaging videos with human presenters directly from their browsers, with no video editing experience required. Synthesia offers a wide range of features, including 85+ diverse AI avatars, 120+ languages and accents, 55+ pre-designed templates, and the ability to create custom AI avatars.