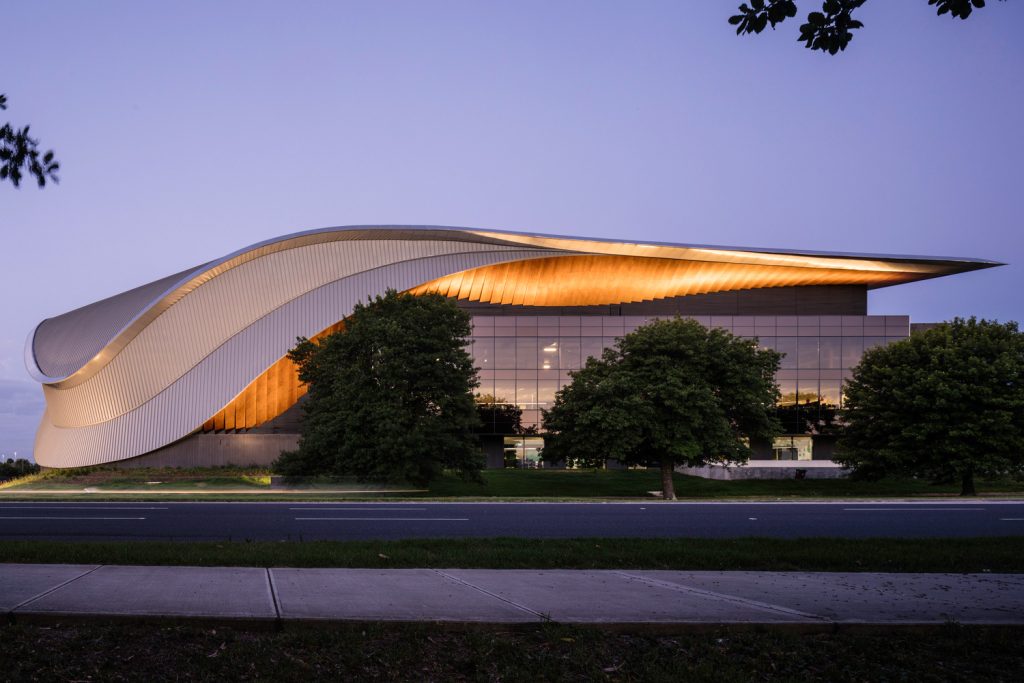 Bunjil Place is a multifaceted space that serves as a library, performance theatre, public gathering space, exhibition gallery, and more. It provides a flexible and experimental space for events, lectures, debates, and celebrations. Additionally, it functions as a help point, service center, and a place for work and collaboration. The foyer gathering space, which acts as the heart of the complex, is a non-hierarchical area where all of these functions coexist and interconnect in a fluid way.
The design vision aspires to create authenticity and a sense of "place" for Narre Warren and the City of Casey. This is critical given the identity loss caused by the transformation of semi-rural residential towns into a major growth corridor and the rapid expansion of new housing developments.
The approach reinforces the area's history and diversity, as well as helping to preserve the stories that have shaped the community, which continues to grow and evolve. The design team's inspiration comes from Cathy Adams' 2001 artwork "The Meeting of Many Paths" and the Bunjil Eaglehawk, both of which are central themes in the culture of the Kulin Nation's Boon Wurrung people, the traditional owners and inhabitants of the land.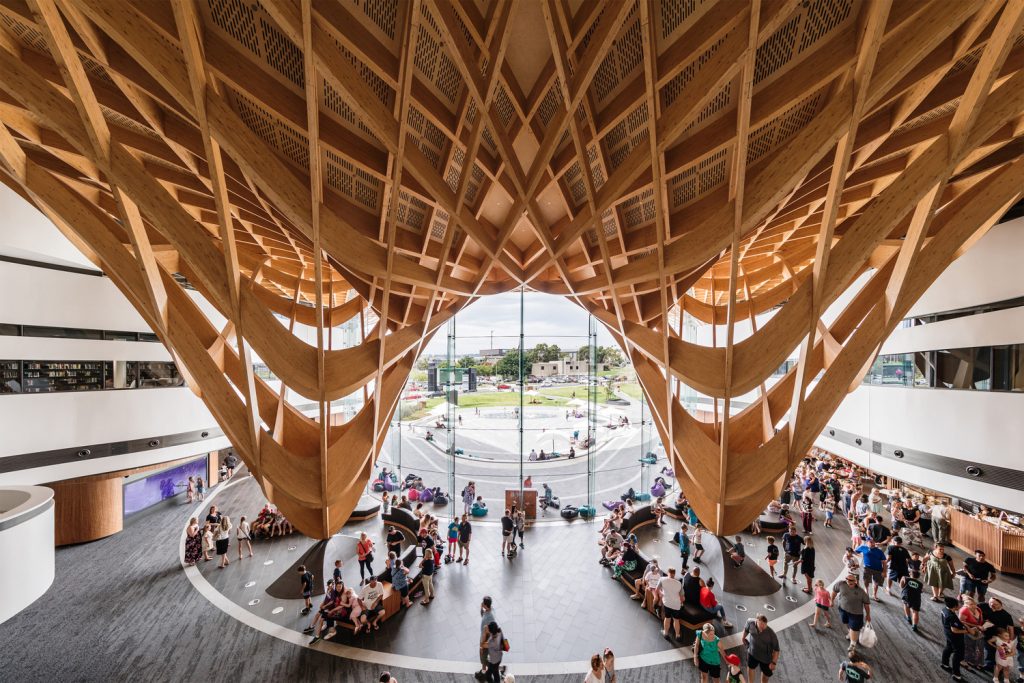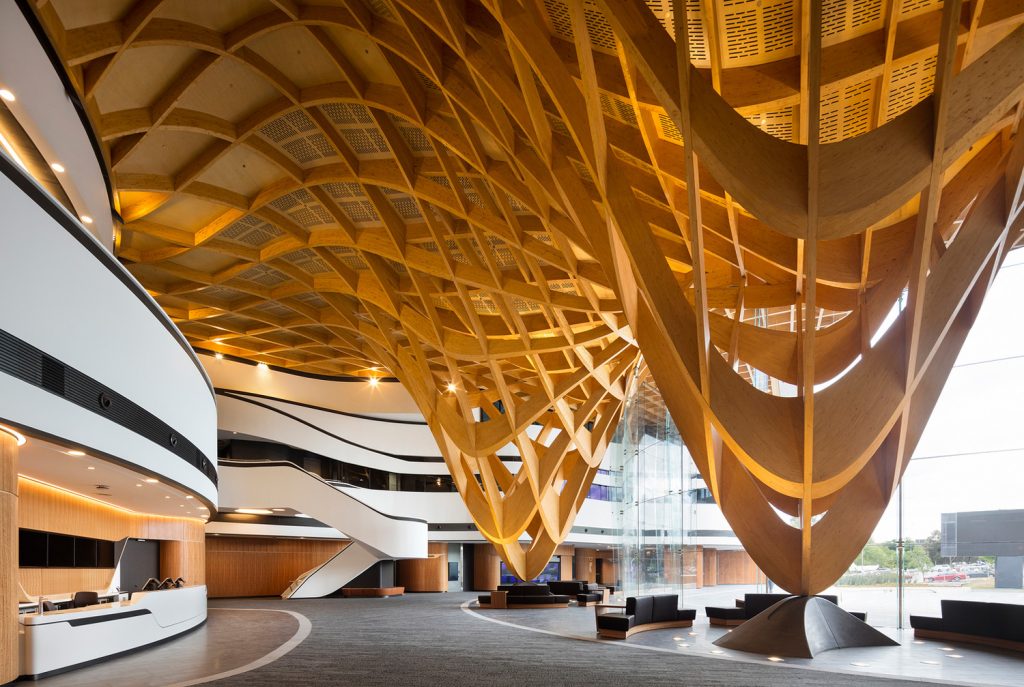 Bunjil Place embodies the community's values of being a desirable place to live, work, and being a family. The precinct is designed to be equally accessible to all community members and celebrates the history and diversity of the area, instilling a sense of civic pride. The design includes open spaces for people to gather and relax, as well as active and passive thoroughfares that promote public gatherings and inclusivity.
The project's success is due to an ambitious brief and long-term collaboration with the client, consultants, and integrated disciplines within fjmt. The response from the community is extraordinary. Whereas the community used to travel long distances to access high culture, live entertainment, and quality learning environments, a compelling local alternative avoids significant emissions and traffic congestion caused by travel to the city.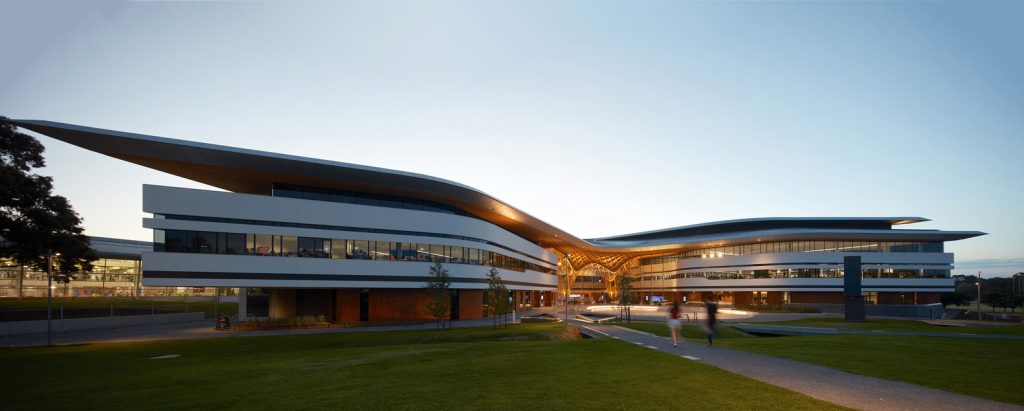 Project Info
Architects: fjmt
Area: 24500 sqm
Year: 2017
Design Team: Richard Francis-Jones, Jeff Morehen, Geoff Croker, William Pritchard, Lina Sjogren, Annie Hensley, Andrew Chung, David Moody, Fleur Downey, Iain Blampied, Laura Vallentine, Amanda Bey, Bradley Kerr, Nic Patman, Marco Coetzee, Jessica Kairnes, Lance White, Estelle Roman, Natalie McEvoy, Phoebe Pape, Richard Black
Building Services: Murchie Consulting
Access Consultant: Engineer Before Compliance
Building Surveyor: Certis
Theatre Planner: Schuler Shook
Wayfinding: Buro North
Waste Consultant: Closed Loop
City: Narre Warren
Country: Australia
Manufacturers: HESS TIMBER, Kingspan Insulated Panels, Parklex Prodema, Sto, Anodised, Battens, Borcor and L&L, Expoconti, Fairview Architectural, Heritage Glass, Higgins Coatings, Hunter Douglas, Kingzip, Lylex, Reckli, Shaw, Sto Limited, lightmoves
Contractor: Multiplex Australia
Specialist Lighting: Steensen Varming
Structural Engineer: Taylor Thomson Whitting
Acoustic Design: Acoustic Studio
Civil Engineer: Taylor Thomson Whitting
Photographs: Trevor Mein, John Gollings, Glenn Hester, Nicole England, Andrew Chung