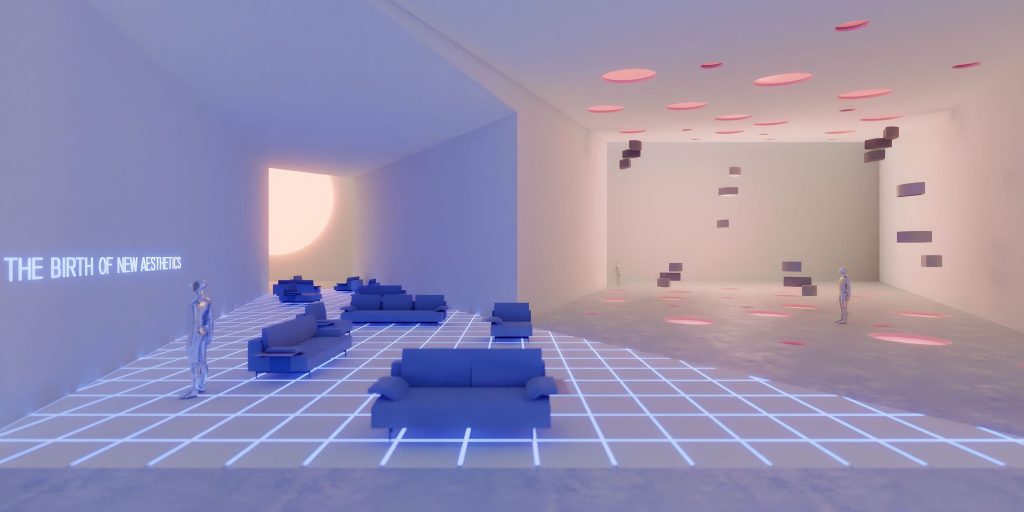 Designed by Salon Alper Derinbogaz, MUKO is a curated meta-space for uploaded individualities learning through the roots of our design instinct to speculate on the next 50 years of Koleksiyon Furniture.
According to their statement, during the singularity era, there is a possibility that algorithmic beings might emerge, which would look like humans, but could deceive us. However, their existence is based on specific codes – either biological DNA or molecular structures. Taking into account this duality of the singularity moment, MUKO has come up with innovative furniture concepts that can create a new relationship between these beings and their potential new environments.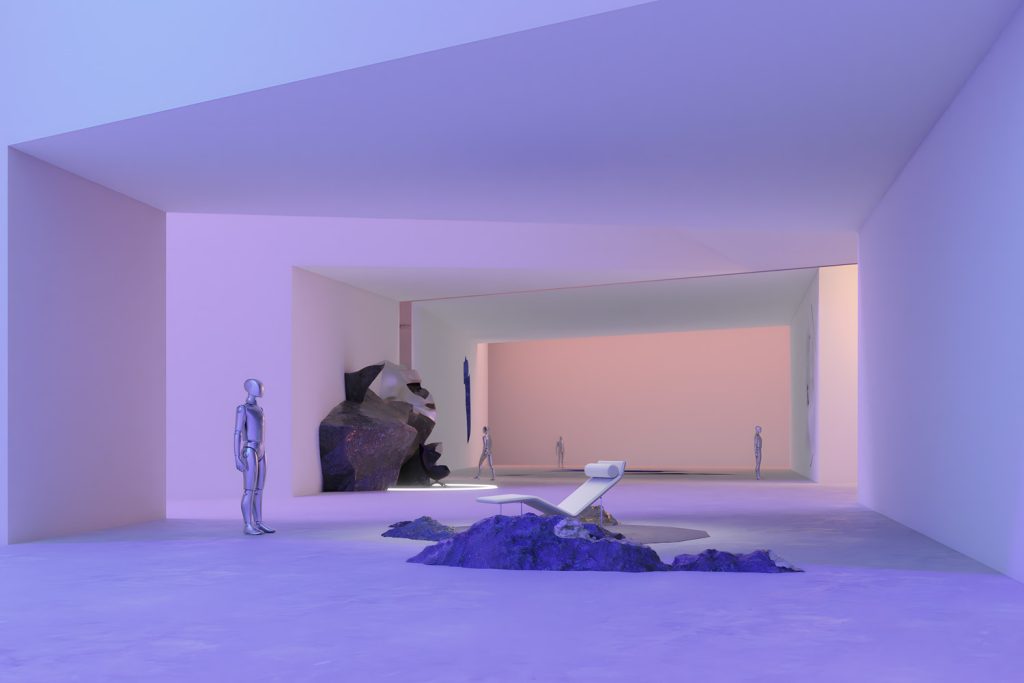 The future of furniture and environment design at the Design Museum takes inspiration from prehistoric civilizations that emerged in Anatolia. These early settlements, including Catalhoyuk, had a unique approach to furniture. Instead of separate objects, furniture was integrated into the living space to serve various functions like dining, seating, and storage. Natural materials, especially earth formations, played a crucial role in the design of these initial objects. However, over time, the relationship between architecture, furniture, and the connection between humans and nature underwent several transformations, which sometimes led to a sense of detachment.
The museum plans to provoke reflection on the evolution of design, its historical underpinnings, and potential future trajectories. The experience offers two distinct museum journeys: "Actor" and "Visitor." The scenes are structured around five thematic stages and their intersections, corresponding episodes in design history.
MUKO serves as a reminder of our journey from the prehistoric past to now, offering an alternative perspective to the future and our digital presence through design.
Click here and access MUKO.
Project Info
Project Name: MUKO, Museum of Koleksiyon for Possible Furnished Futures
Architectural Practice: Salon Alper Derinbogaz
Architect: Alper Derinbogaz
Project Team: Emircan Öztürk, Baran Yıldız, Emre Taş
Client: Koleksiyon Furniture