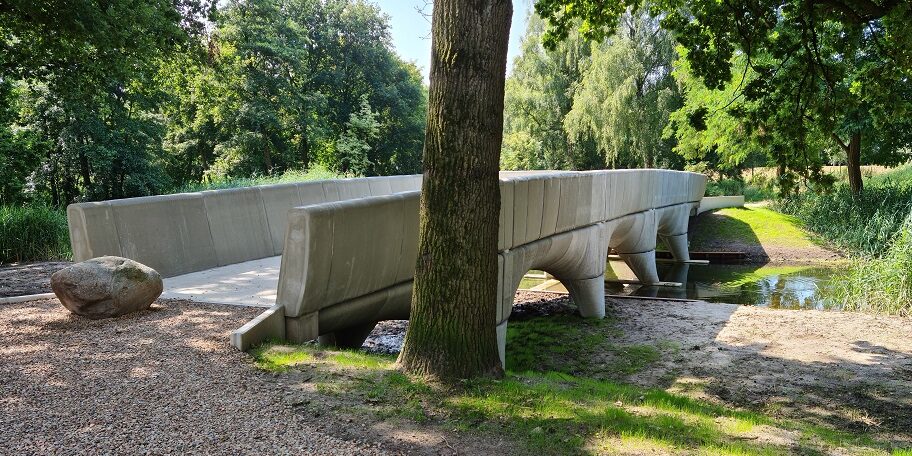 The BAM construction group built the world's largest and longest concrete bridge, printed in the Saint Gobain Weber Beamix concrete printing factory. The architect, Michiel van der Kley, had complete creative control over the design, thanks to the request of the municipality of Nijmegen. He was not limited by traditional processes such as concrete formwork, allowing him to work freely on the project.
Rijkswaterstaat, the Dutch Directorate-General for Public Works and Water Management, appointed the project in 2019 for Nijmegen's selection as a European Green Capital in 2018. Bureau Witteveen+Bos was in charge of the parametric model's construction and Summum Engineering as a technical engineer.
According to reports, the world's longest 3D-printed concrete bicycle bridge is 29 meters long and was opened on September 8th, 2019.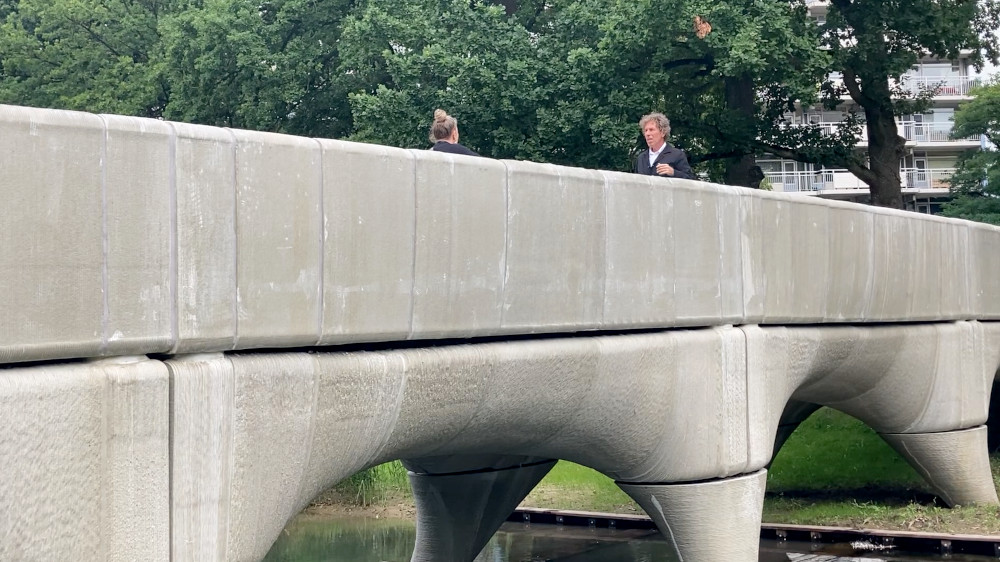 "This 3D production technique delivers savings of up to 50 percent in materials because the printer only deposits concrete where it is needed for structural strength," added Bas Huysmans, CEO of Saint Gobain Weber Benelux. "3D technology is maturing and is becoming a serious option for faster, more sustainable and cheaper construction of, for example, bicycle and pedestrian bridges."
"The printing of concrete has enormous growth potential," said Theo Salet, Professor of Concrete Structures at TU Eindhoven. "We use less raw materials and can drastically increase the construction speed. In the future, we want to make concrete more sustainable and also reuse it. There is much more to achieve. I am also proud that the knowledge developed has quickly found its way to the industry."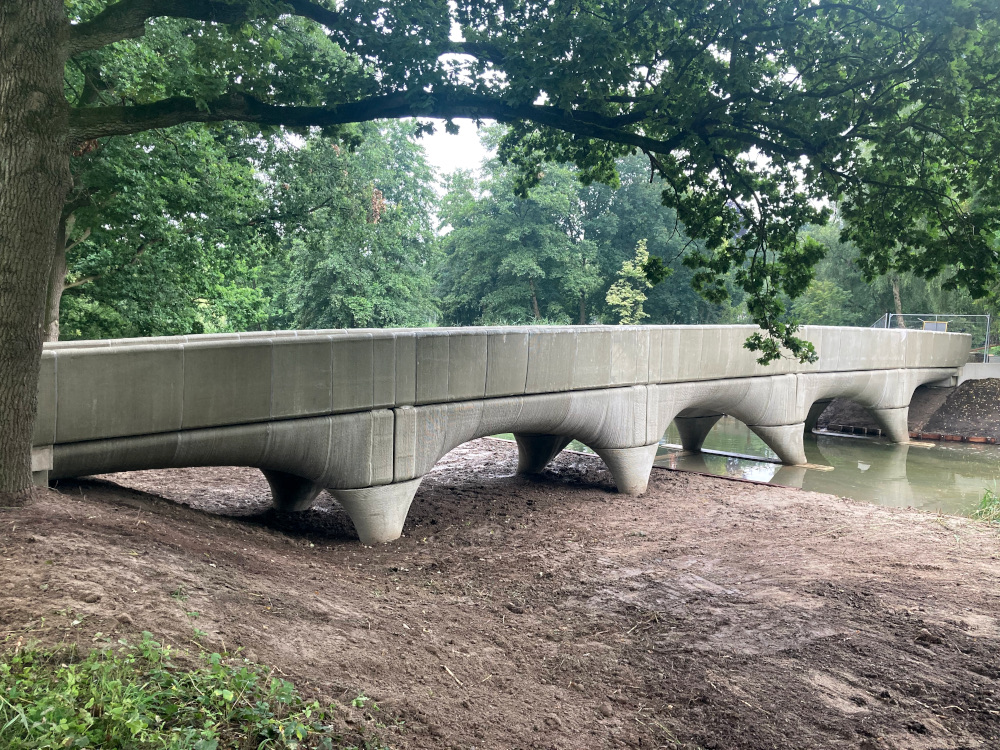 In order to bring Michiel van der Kley's idea to life, Witteveen+Bos utilized 3D printing technology to produce the bridge's structural components. Summum Engineering then created a parametric model based on this data, which was used to finalize the bridge's design. The model took into account various structural limitations and was segmented according to printing specifications developed by TU Eindhoven. Additionally, an optimized internal geometry was generated for the bridge.
"I found it especially important to show where we stand with 3D printing technology," said Michiel van der Kley. "The design is inspired by a shape that arises in nature because it has to absorb a specific force most efficiently, and now translated into a digital process."