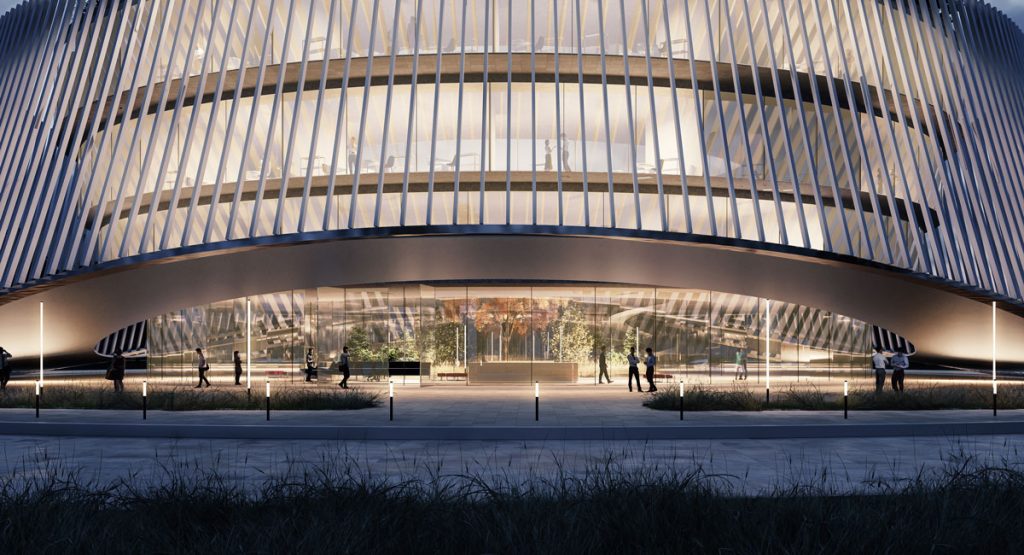 The competition for the design of the new headquarters of the Unieuro Group was a highly stimulating challenge due to the ambitious goals expressed by the client in terms of innovation and the conception of new workspaces.
According to SOA Architecture, they decided to define a technological volume, an element that would represent a transition from the present to the future, standing out from the diverse and "disjointed" architectural panorama surrounding it. The objective was to achieve elegant and pragmatic language simultaneously. Every element of the building contributes to the creation of an efficient machine. In this sense, the compact geometry of the building envelope ensures both functional and energy efficiency.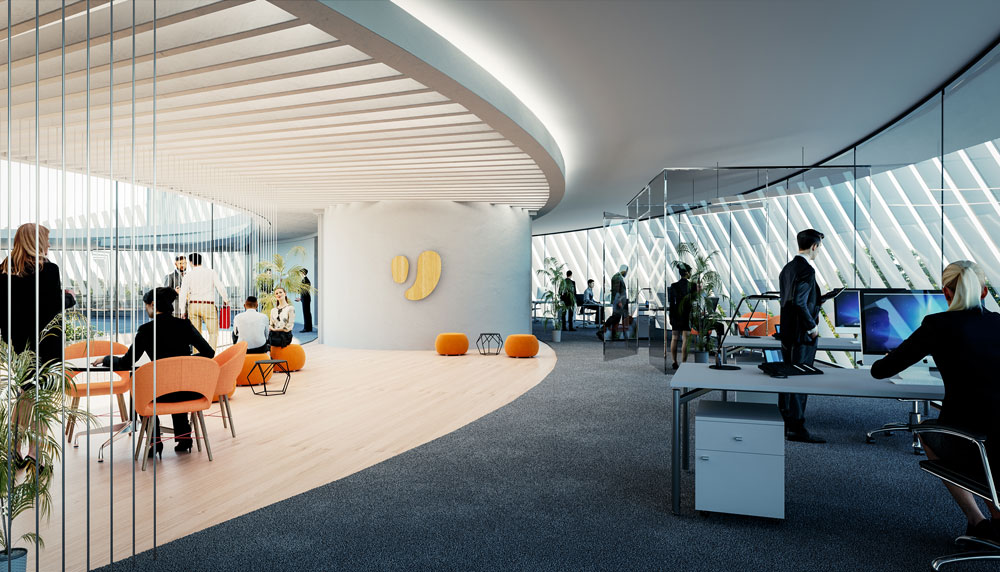 The proposed plan and volumetric solution are the result of a thorough examination of the site's critical aspects and potentials. The project's architectural goal is to regenerate the plot through a rigorous and elegant design of pathways and structures.
To optimize its integration into the context, the geometry and orientation of the new Unieuro headquarters were studied. The built volume collects and orients the flows of users and visitors from various entrances. The curvilinear shape of the facades allows for articulated perspectives, and the building becomes the focal point by being completely integrated into the landscape. The northeastern facade serves as a backdrop for small tertiary buildings in this fluid interplay of green paths and visual axes, endowing them with a sense of quality and a new centrality within the site.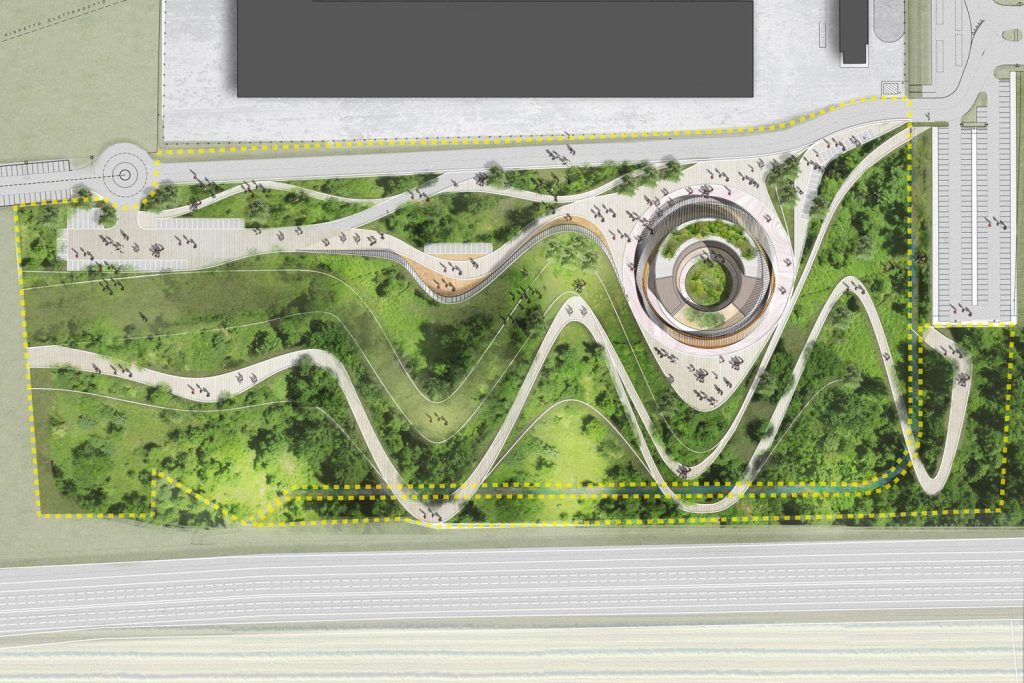 The proposed design deeply reflects the corporate identity of Unieuro. Therefore, SOA Architecture aimed to create an engaging and emotional building born from creative thinking and a symbol of excellence.
They envisioned a highly integrated building within a pastoral setting, encapsulating a fantastic combination of innovation and technology in its conception and beauty. The main themes we developed to make them an integral part and the essence of the project were transparency and the skillful use of light. Light, nature, and technology interact to create a balance that emphasizes the brand's uniqueness.