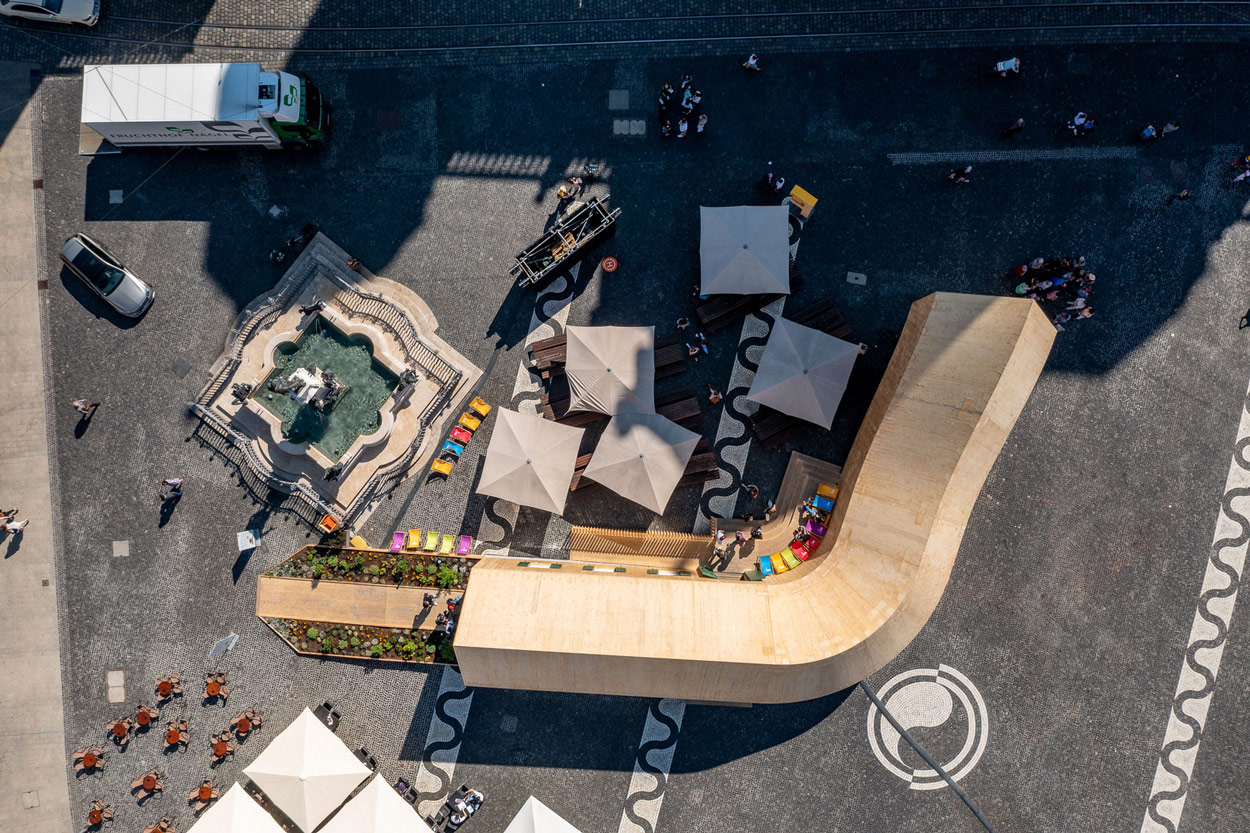 MVRDV designed the Next500 Pavilion to commemorate the 500th anniversary of The Fuggerei, the oldest social housing complex in the world, situated in Augsburg, Germany. The Fugger Foundations launched an interdisciplinary discussion on housing as part of their 500th-anniversary celebrations, which resulted in the introduction of a "Fuggerei Code" for the future of communal housing and several studies for upcoming Fuggereien throughout the globe. The focal point of this discussion and activity is the 150-square-meter Next500 Pavilion outside the town hall in the home city of Fuggerei, Augsburg.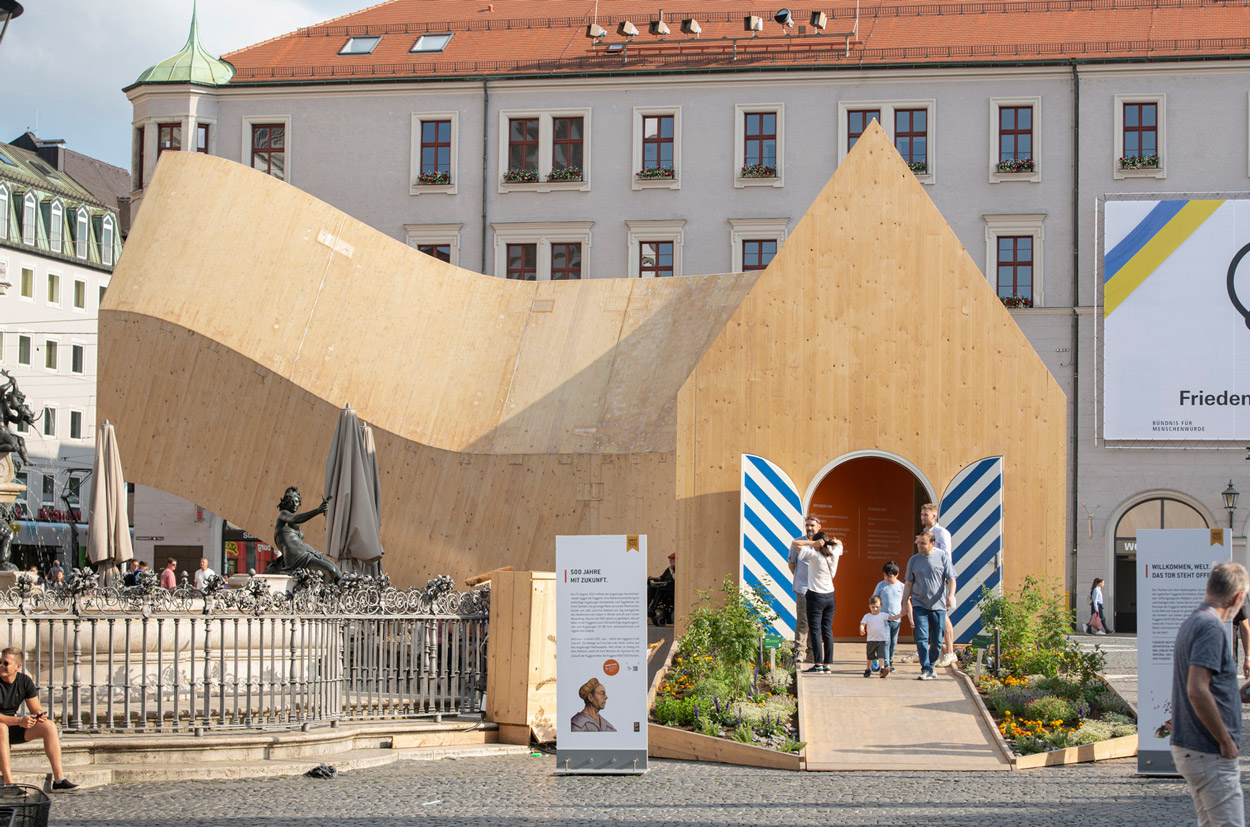 The Next500's form is mainly Inspired by the long terraced buildings of the Fuggerei complex itself; the pavilion is a long, thin, gable-topped structure. The NEXT500 pavilion is curved at one end and elevated at the other to symbolize that it will serve as a window to the Fuggereien of the future in Augsburg and globally. The elevated end's 8.5-meter cantilever provides a viewing platform for the town hall. The curved design allows for the enclosure of a portion of the town hall square between the pavilion and the nearby Augustus Fountain, resulting in a cozy plaza that can host various events.
The pavilion is divided into different rooms to host various exhibitions and activities. The building blocks mentioned in the Fuggerei of the Future research are also referenced in these rooms. The Fuggerei of the Future study is a collaboration between MVRDV and Fugger Foundations to develop a manual for creating new Fuggerei around the world, allowing the concept to adapt to new contexts while ensuring that they adhere to the values and principles of the original.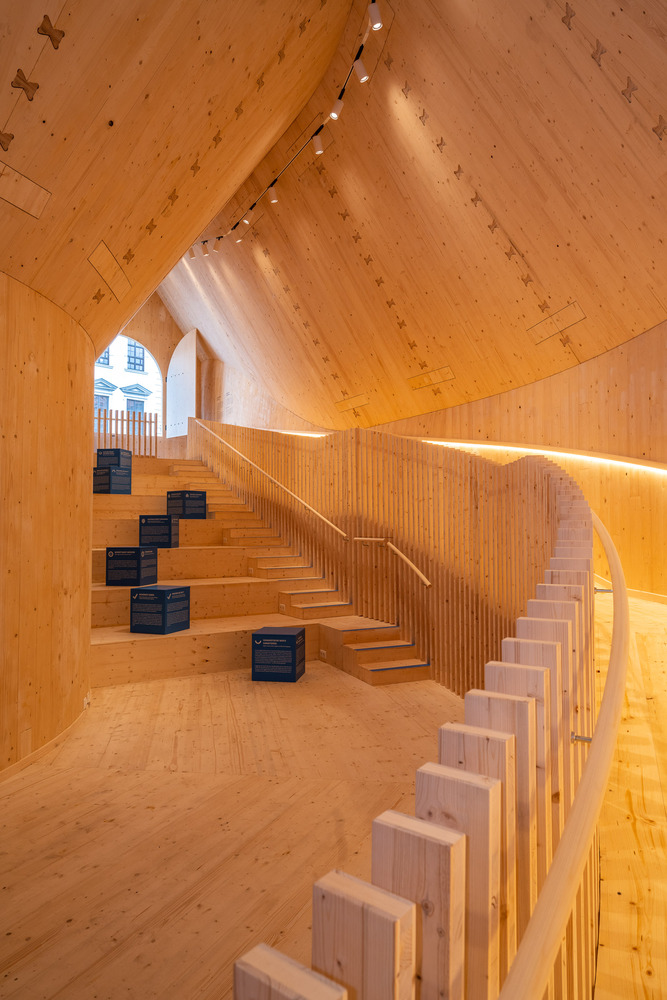 The pavilion's interior consists of a gathering place where guests can collaborate to build the Fuggerei of the Future, a pink bar to serve refreshments during the celebrations, and a tribune located in the elevated end that can be used for lectures, shows, and other events.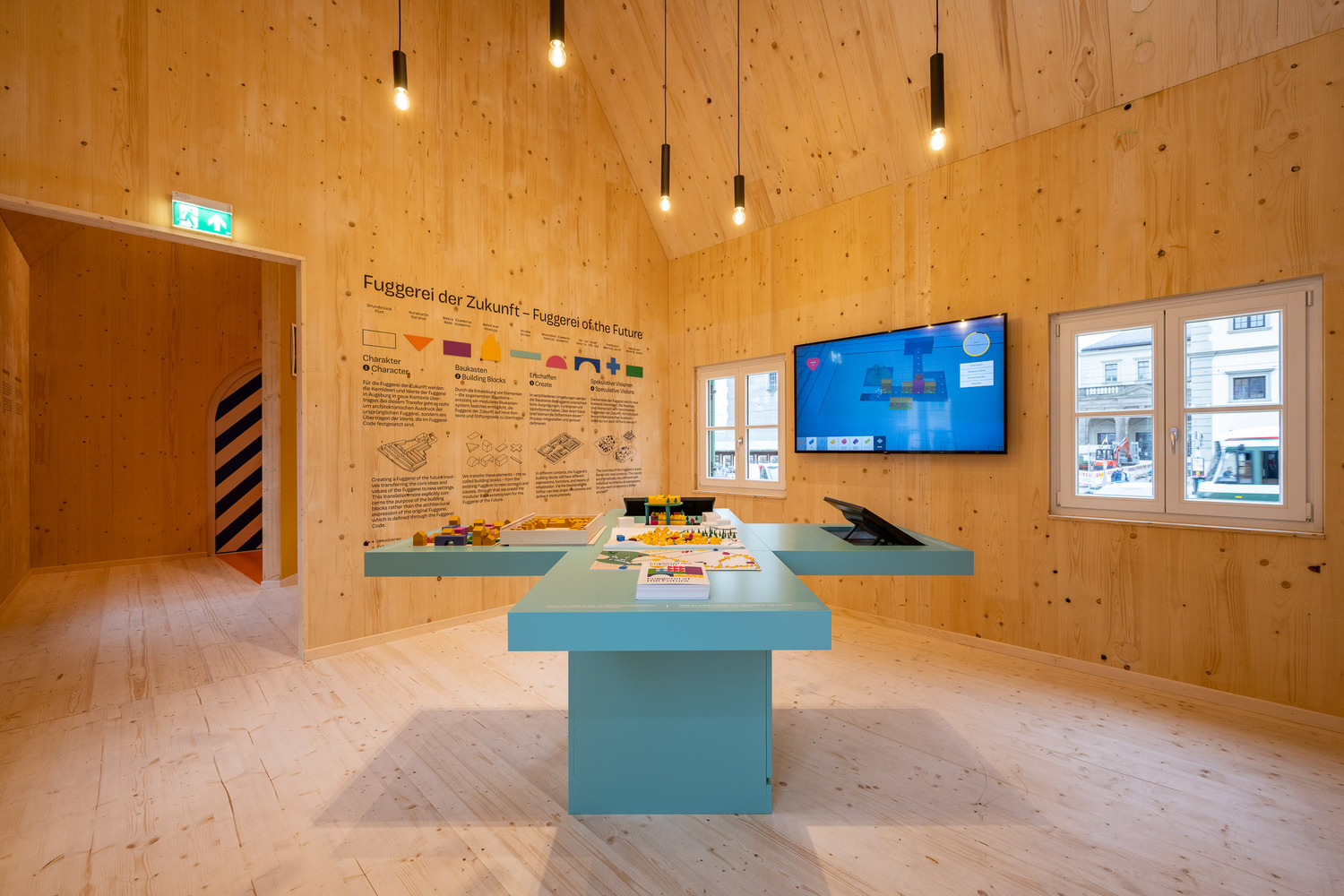 The primary material used in the pavilion's walls, floor, and the roof is prefabricated cross-laminated timber panels, which have several sustainability advantages. The wood stores carbon, and the CLT panels enable the pavilion to be disassembled and relocated after the exhibition, giving it a second life in a sustainable or social context. Additionally, a local craftsman built the wooden interiors using wood from the Fuggerei's woodlands.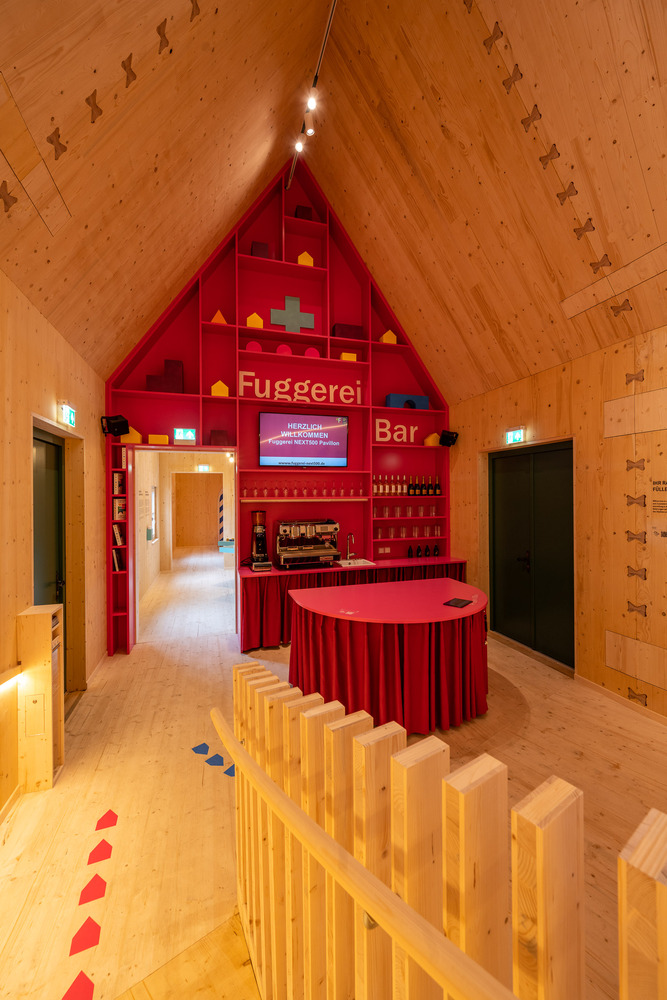 Project Info:
Architects: MVRDV
Location: Augsburg, Germany
Year: 2022
Category: Pavilion, Cultural Themes
Area: 150 m²
Director: Sven Thorissen
Design Team: Christine Sohar, Marta Iglesias Rando, Alexander Forsch, Alessio Palmieri, John Hermansson
Structural Engineer: Züblin Timber
Photographs: Eckhart Matthäus, Saskia Wehler