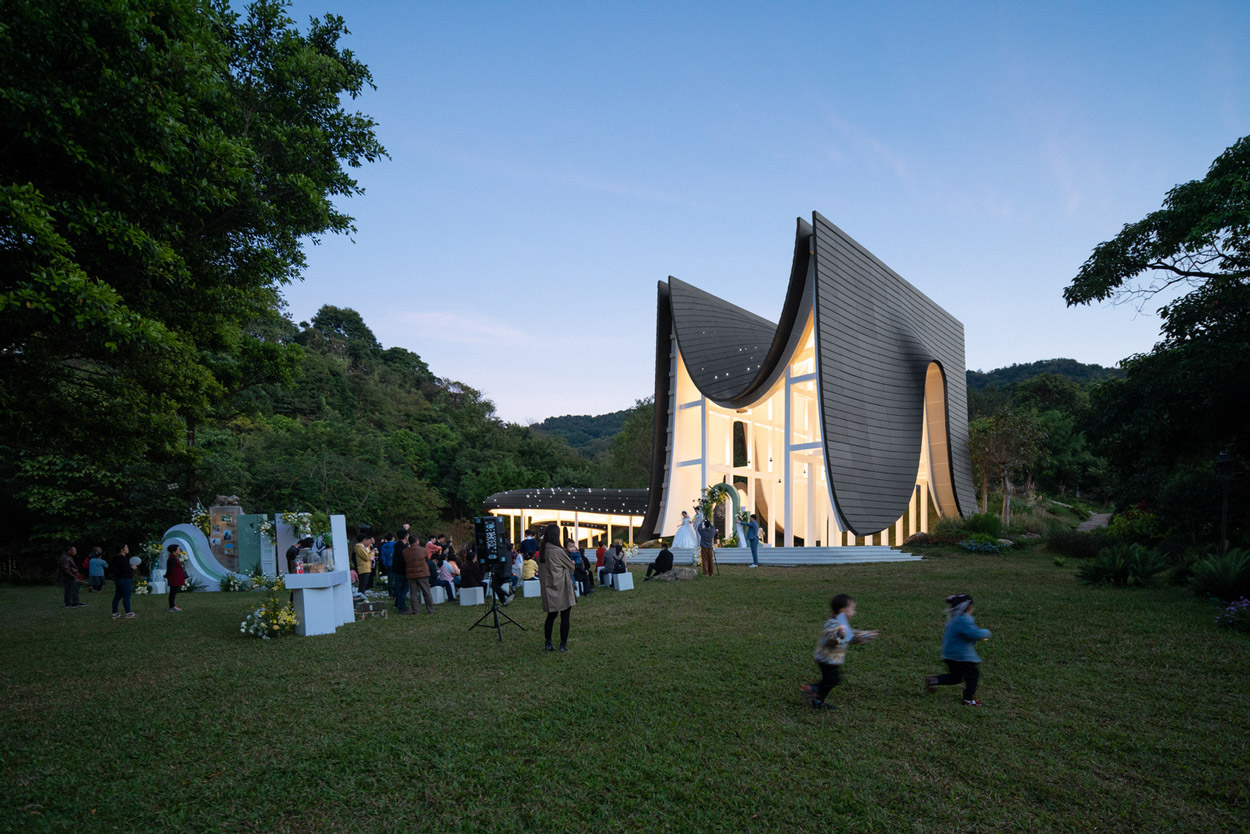 The Levitated Curtain by Say Architects in China is a new landmark structure that houses wedding ceremonies and public events. When there are no weddings, the resort's central Xi Hall will provide an ideal place for sightseeing and host public events for various occasions. The famous structure is situated at a resort on the outskirts of Guangzhou. Xi Hall is designed to allow multiple events to take place during the day of the event, including meals, photo shoots, receptions, and other wedding-related events. The hall will be transformed into a sacred venue for the wedding ceremony in the evening.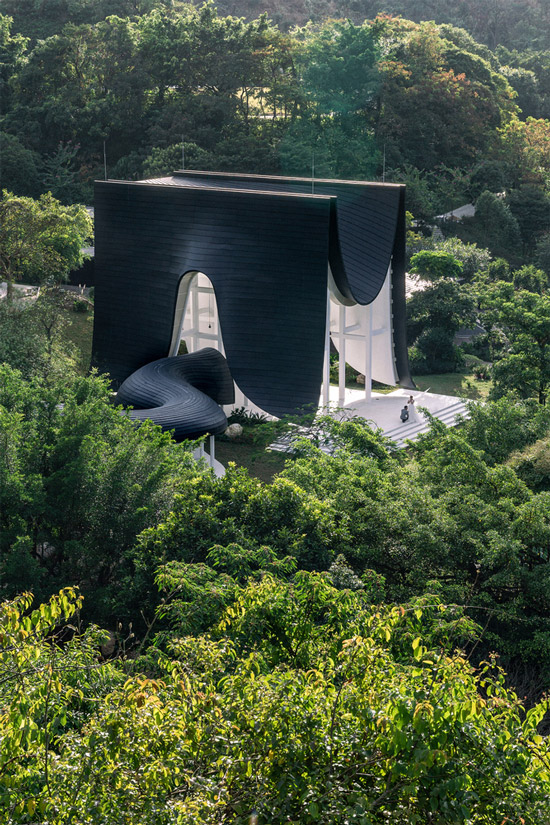 The unique fluid architecture of the Xi Hall is dragging inspiration from the "Wok Room," which is a traditional residential typology in the region of Lingnan in China. The wok is a conventional cooking pot originating in China; the representation of the Wok, a traditional cooking pot originating in China, is evident at the hump raising in the middle of the roof, mimicking the pot handle. This handle serves as a bearing wall of the structure and blocks the wind and fire from affecting the house.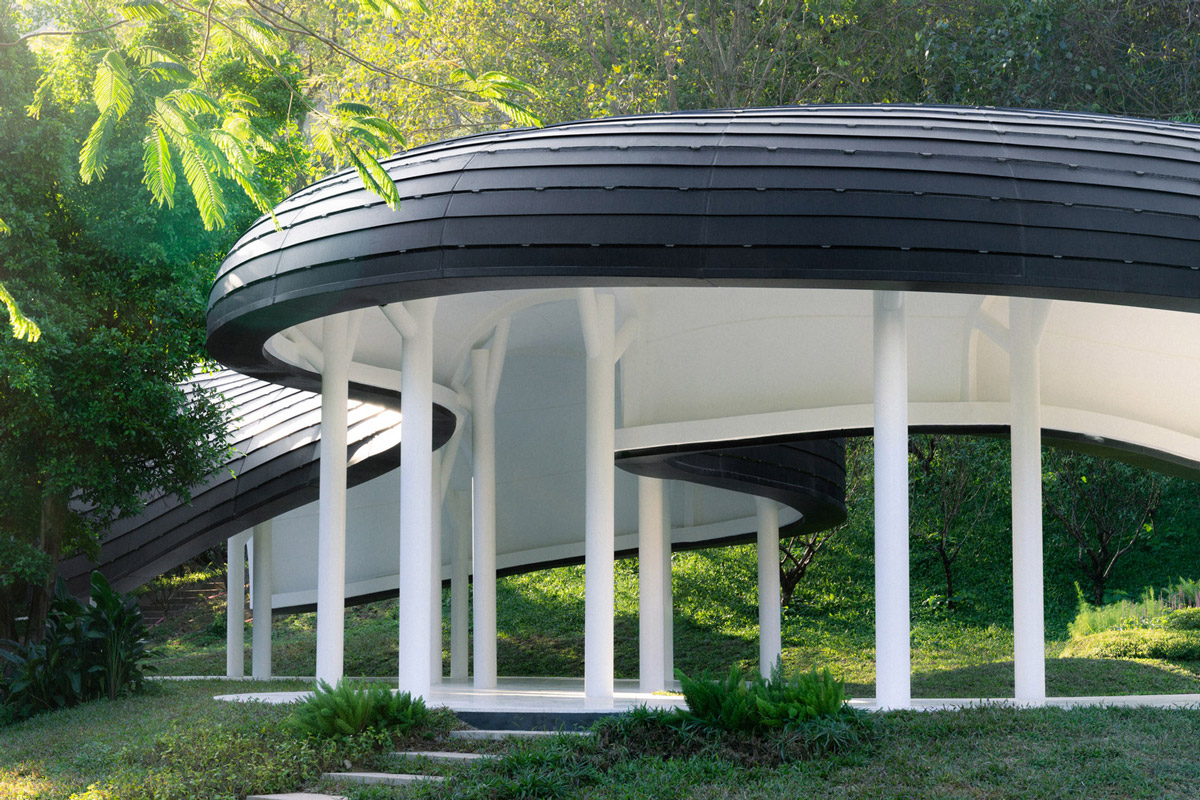 The architect created two wok-wall-shaped apertures connecting the interior to the exterior landscape to add a seamless transition between the hall's indoor and outdoor. Also, the designer abstracted the shape of a wok wall and applied it to the east and west elevations of Xi Hall. In the middle, a curved raising roof extends between walls and slopes gently into the grassland to highlight the connection between the structure and the landscape.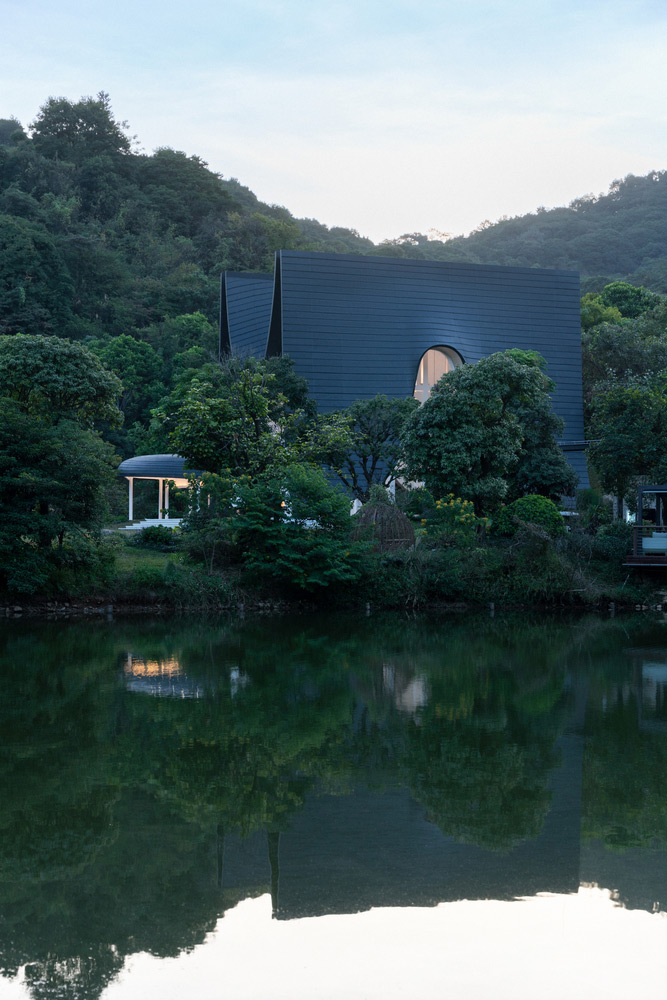 The whole structure appears gently "floating" above the earth as the lights enter the hall via the U-shaped glass wall. When the space is lit up at night, the volume of the room is emphasized by the light, giving the impression that the architecture is about to float like a Kongming lantern, blessing the surroundings and its users. The building's sleek roof, which resembles a curtain and holds rivers, mountains, and woods in its arms, gives off an enveloping aura. As a result, a place of spirit and nature was created, enabling more air and light to enter the structure and giving it a floating, motionless appearance.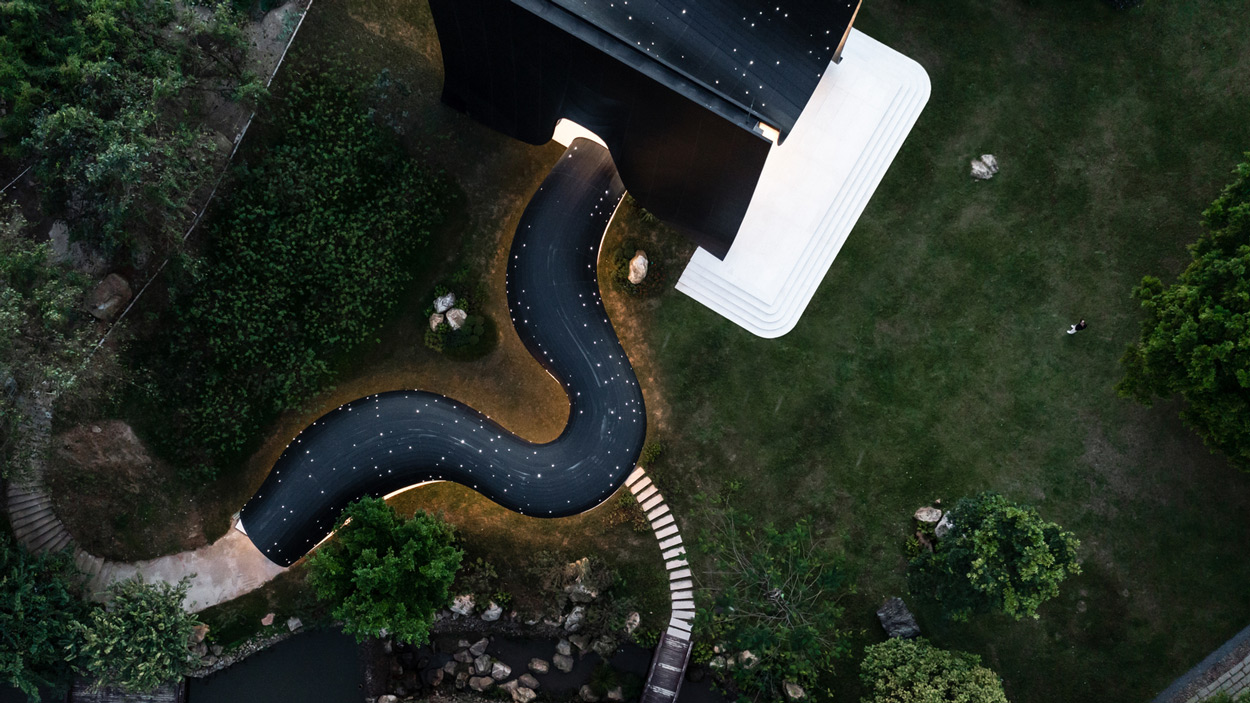 Along with the wok-wall apertures, the architect also created a parabolic hallway that connects the hall to the landscape behind it. People will see the significant wedding moment when the father walks his daughter to the groom down the route. As dusk came, the setting sun illuminated the pair and every nook and cranny of the room with its golden rays through the wok-wall-shaped apertures. Xi Hall can do many tasks because of the open structure.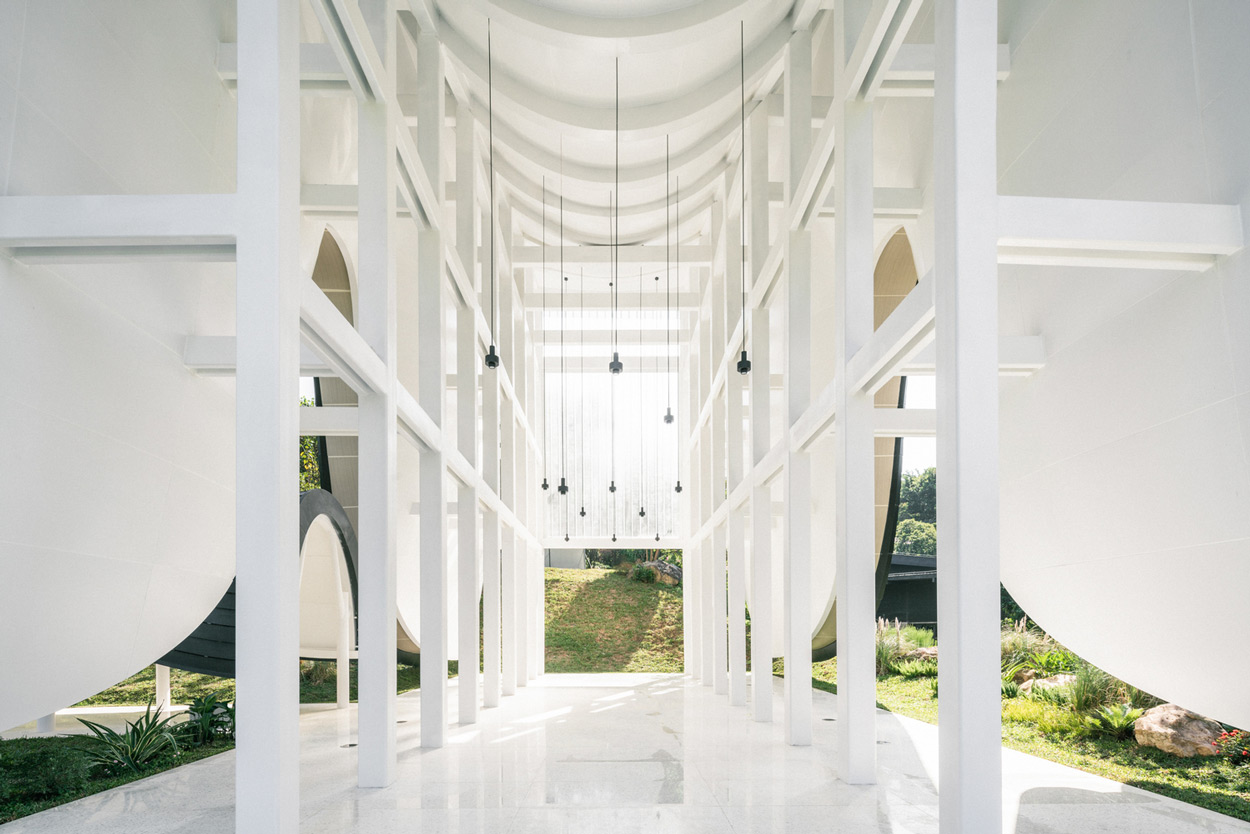 Project Info:
Design Architects: Say Architects
Location: Guangzhou, China
Category: Multi-purpose hall
Area: 370 m²
Year: 2021
Design Team: Yawen Fan(team leader), Sheng Hang, Siyun He(physical model), Jin Ye(physical model), Jiaming Zhu(diagram), Rui Yang(diagram),Su Jingting(production drawing)
Lighting Construction: Shenzhen Leitbon Technology Co., LTD
Lighting Design: Shenzhen Zimo Design Consulting Co., Ltd.
Lighting Consultant: YAANK lighting design
Master Plan: L&A Design
Partners In Charge: Yan Zhang, Jianan Shan
EPC: L&A Design