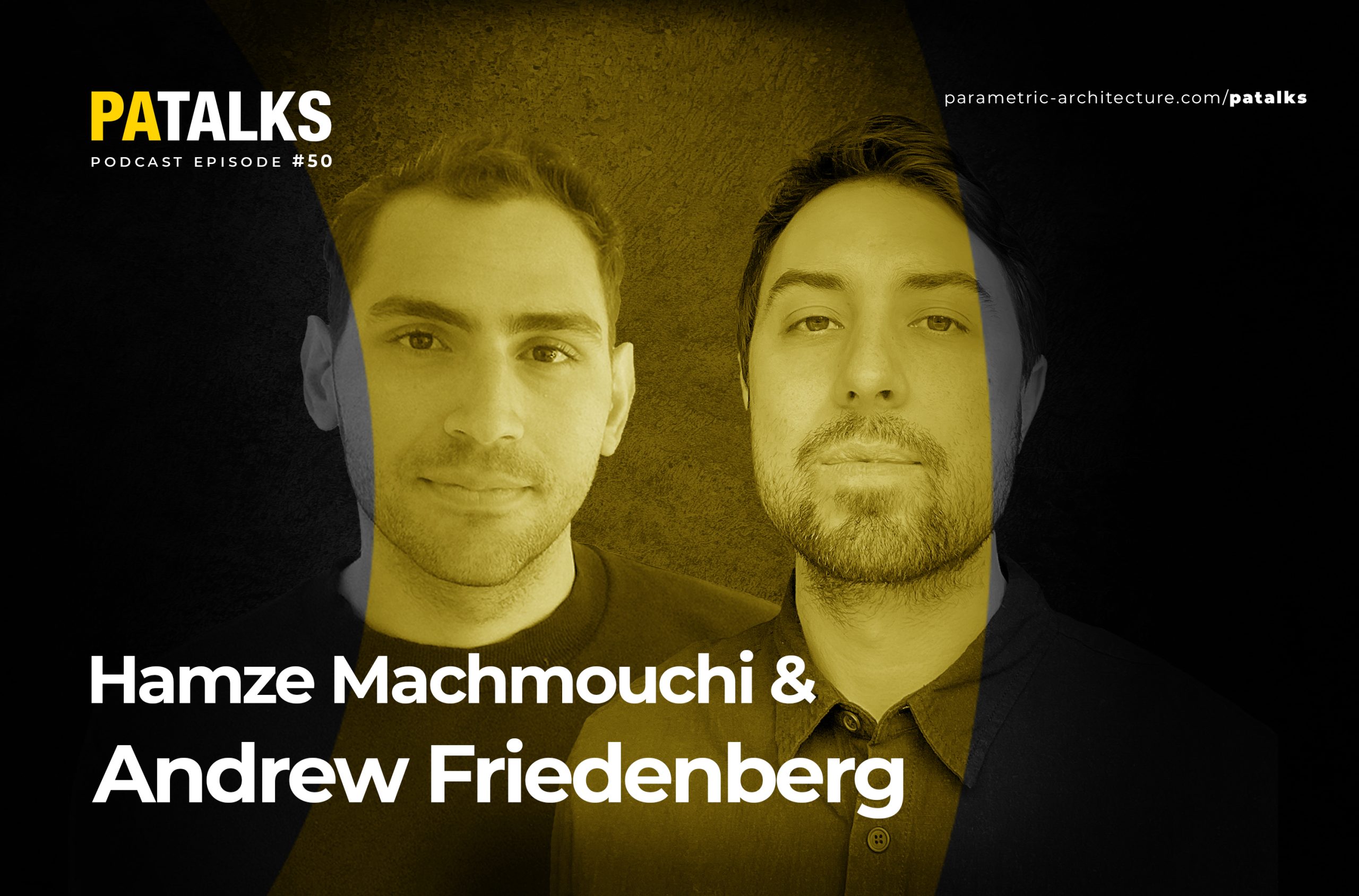 PA Talks Episode 50 is now available. In this episode, we met with Hamze Machmouchi an architectural designer and researcher at Zaha Hadid Architects, and Andrew Friedenberg architect and computational designer at Heatherwick Studio. Hamze is currently interested in transdisciplinary practice opportunities ranging from fabrication-aware design research to playful configurators. While Andrew is focusing on his passion for combining emerging technology like gaming engines with experiential and spatial design. Hamze and Andrew will lead the Reactive Miniverse studio workshop from June 25 to August 13, 2022. You can register now to attend the live workshop session, or you can watch the recordings.
Watch on YouTube:
Hamze Machmouchi graduated from the Architectural Association's Design Research Lab (AADRL). He earned a Bachelor of Architecture Magna Cum Laude from Boston Architectural College in the United States. During his time at the Architectural Association, he created a metaverse in which various real-life stakeholders may use assets that can be traded in a marketplace to form a whole neighborhood. He currently works at Zaha Hadid Architects (ZHA) and teaches at the Boston Architectural College.
Andrew Friedenberg received his bachelor's degree in architecture from the Architectural Association (AADRL) and has worked on projects ranging from material research to urban design. He worked as a computational designer at Behnisch Architekten, Logitech, and THEVERYMANY.
Andrew and Hamze are the instructors of the Reactive Miniverse studio workshop by PAACADEMY; the studio will explore the design of different typologies of digital space by creating unique assets for implementation in Unreal Engine using Rhinoceros 7 and Grasshopper. You can register to join the live workshop sessions or watch the recordings by clicking on this link.
Listen on Spotify:
In the PA Talks interview series, PA's founder and creative director, Hamid Hassanzadeh, sits down with leading architects and designers to discuss their lives, careers, and visions for the future. Watch/Listen to the episode or subscribe on YouTube, Apple Podcasts, Spotify, and Google Podcasts to catch the whole series.
I hope you enjoy this discussion. Don't forget to subscribe to our YouTube Channel. Please give us your ideas about the podcast. Make sure to follow the platform on Instagram, Youtube, and Twitter, and support us on Patreon. Also, you can listen to our podcasts on Spotify, Apple Podcasts, and Google Podcasts. Also, you can use #patalks on Twitter, Instagram, and Facebook to give us feedback about the podcasts. Thank you!