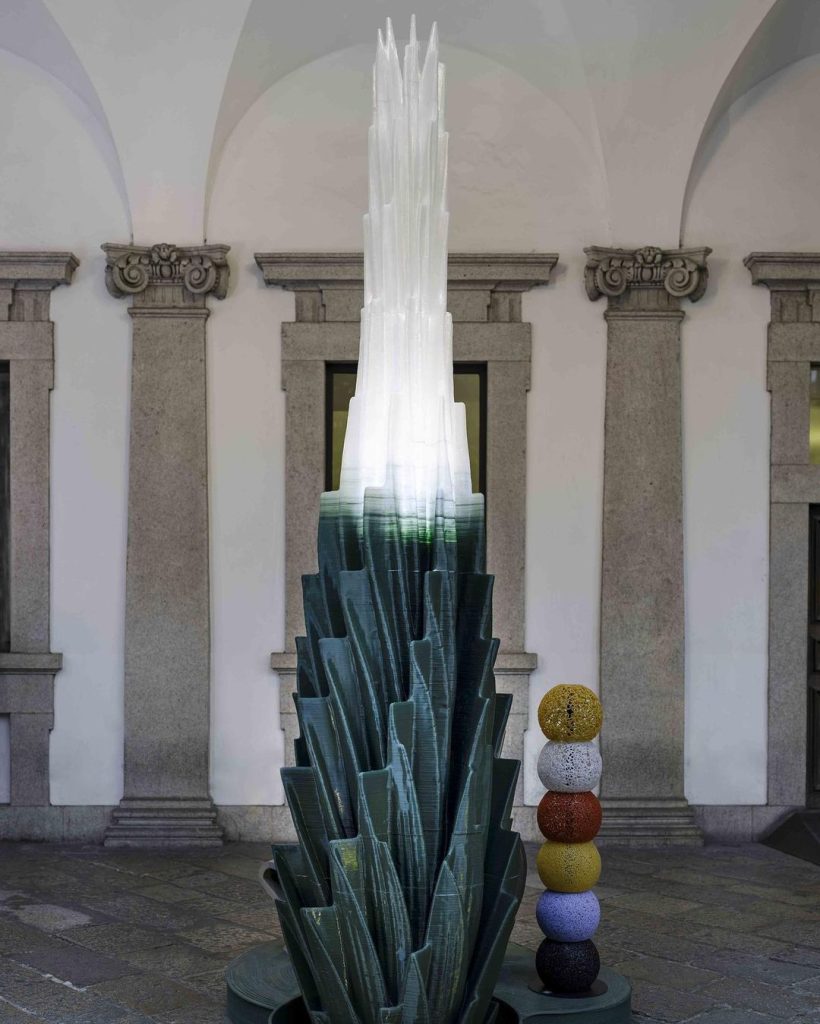 The Garden of Tomorrow, an impressive installation by External Reference, is a product of their ongoing exploration at the intersection of art, science, and design, in partnership with LAMÁQUINA, and 3D printed by Purec Tech. The installation, which is currently on display at Fuorisalone, features three large 3D-printed plants designed to showcase the potential of technology and sculptural design in the field of air purification.
The 3D-printed plant's installation is a testament to the team's innovative spirit and their commitment to pushing the boundaries of what is possible in the field of art, science, and design.
The project began with the Forest of Intelligence, a stunning exhibit that was showcased at the Spain Pavilion for Expo 2020 in Dubai. From there, the team went on to create the world's first Christmas tree made from intelligent biomaterial, which has the remarkable ability to absorb more than 15 kg of CO2 per year through photolysis.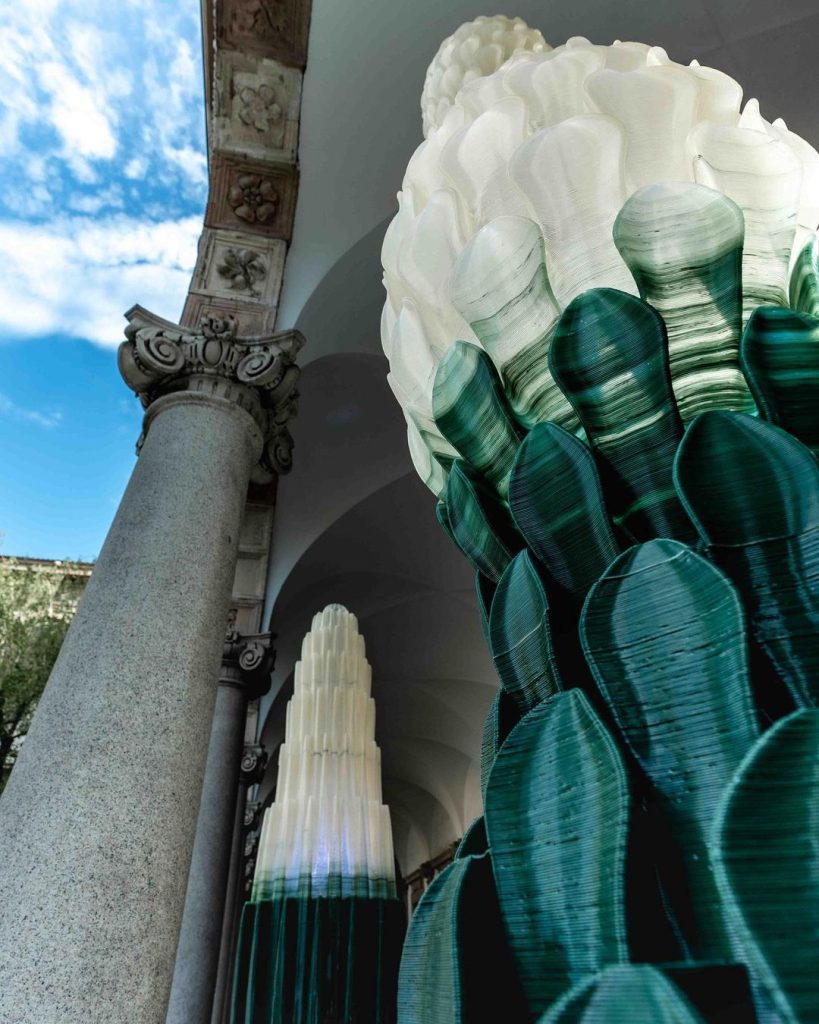 In 2021, External Reference and LAMÁQUINA designed "La Plage Éco-Responsable" for TEZENiS France, an installation that featured 3D-printed palm trees and was displayed at two of their stores in Paris and Lyon. The project was well-received, and it helped to cement the team's reputation as pioneers in the field of 3D-printed design.
The Pure Plants collection, of which "The Garden of Tomorrow" is an evolution on a large scale, has been showcased at several major events and exhibitions, including Dubai Design Week and the Design+Health exhibition organized by World Design Capital Valencia 2022. Also, they were displayed at the Madrid Design Festival 23, where they were featured on the cover of the festival guide of ICON-El País as a symbol of its motto "Redesigning the world." More recently displayed on Fuorisalone of Milan Design Week 2023.
MAD Architects, led by Ma Yansong presented the installation "Momentum" in the main atelier of Milan Design Week 2023, in collaboration with Interni and AXA IM ALTS. Momentum's skin reflects the surrounding surroundings at Statale University's courtyard during the day, becoming its own ever-changing art form. And, Louis Vuitton hosts MARC FORNES / THEVERYMANY's stunning Pavilion Nomad in the courtyard of Milan's ancient Palace Serbelloni.