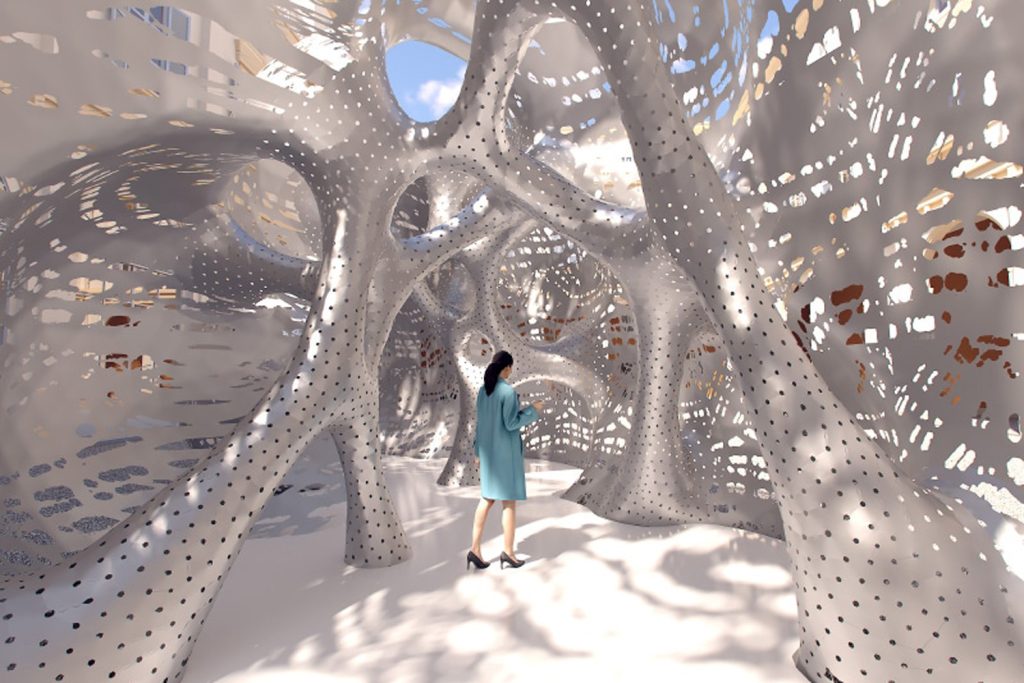 During Milan Design Week 2023, Louis Vuitton hosts MARC FORNES / THEVERYMANY's stunning Pavilion Nomad in the courtyard of Milan's ancient Palace Serbelloni.
For 2023, Louis Vuitton's annual nomadic architectural show in Milan welcomes The Very Many's Pavilion Nomad, a remarkable example of Marc Fornes' trademark coral-like buildings. The unusual and appealing ultra-thin structure, which is like a living organism that has naturally bubbled out from the palazzo's courtyard, is made using a complex assemblage of over 1600 individually shaped and patterned anodized aluminum sheets, some as thin as 1 millimeter.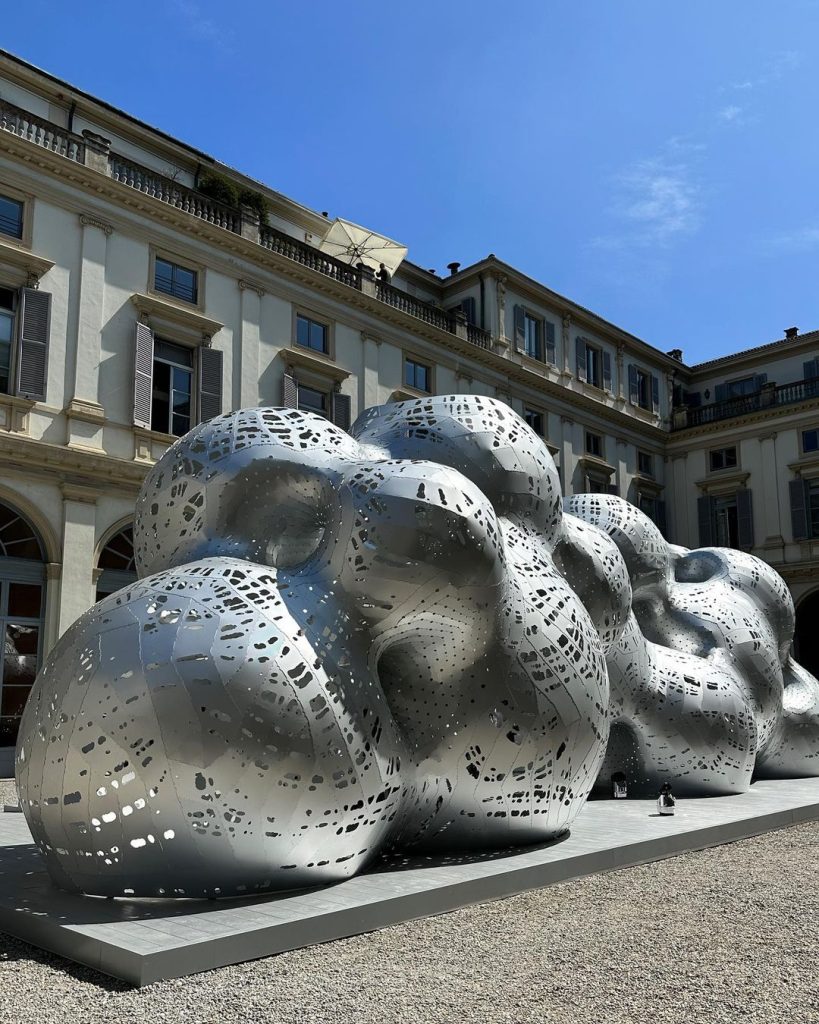 In addition to the pavilion, Louis Vuitton presents its new Nomadic Objects collection during Milan Design Week 2023. This year, Atelier O, Raw Edges, Atelier Biagetti, Marcel Wanders, Zanellato/Bortotto, Studio Louis Vuitton, and the Campana brothers have created 11 new Nomadic Objects for the iconic fashion company.
Also, MAD Architects, led by Ma Yansong presented the installation "Momentum" in the main atelier of Milan Design Week 2023, in collaboration with Interni and AXA IM ALTS. Momentum's skin reflects the surrounding surroundings at Statale University's courtyard during the day, becoming its own ever-changing art form. The lighting within creates a new character as night falls and the work becomes translucent and ethereal.