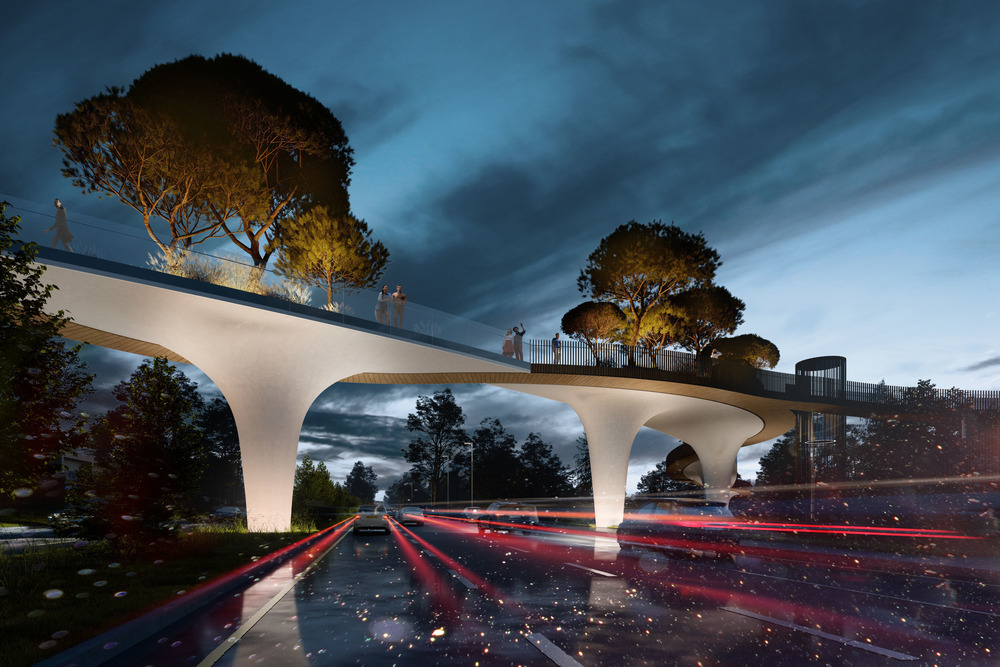 ATRIUM is a global architectural studio that believes that aesthetic merits can formulate a new quality of life. This project, designed by ATRIUM, reinvents the typology of the bridge as both transitional and recreational spaces. Its ideology and design symbolize the development of Almaty as an innovative green city while respecting its traditions and citizens.
The bridge connects two green spaces divided by a highway: the botanical garden and Sunkar Park, which has a ski jump. A meandering walkway has been created along the bridge in addition to a direct and utilitarian approach, allowing people to diversify their spatial experiences.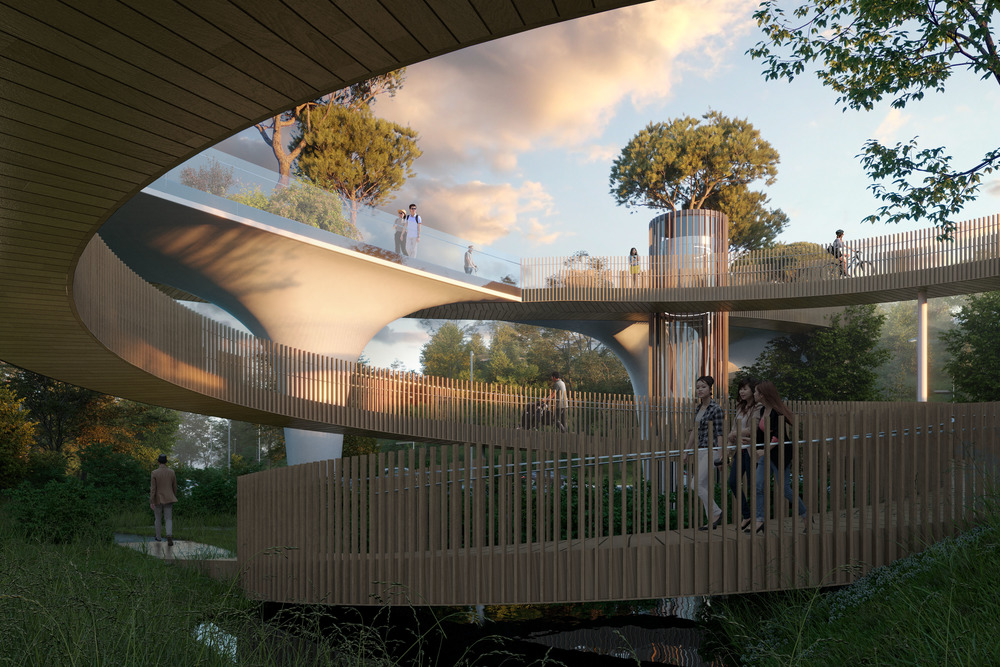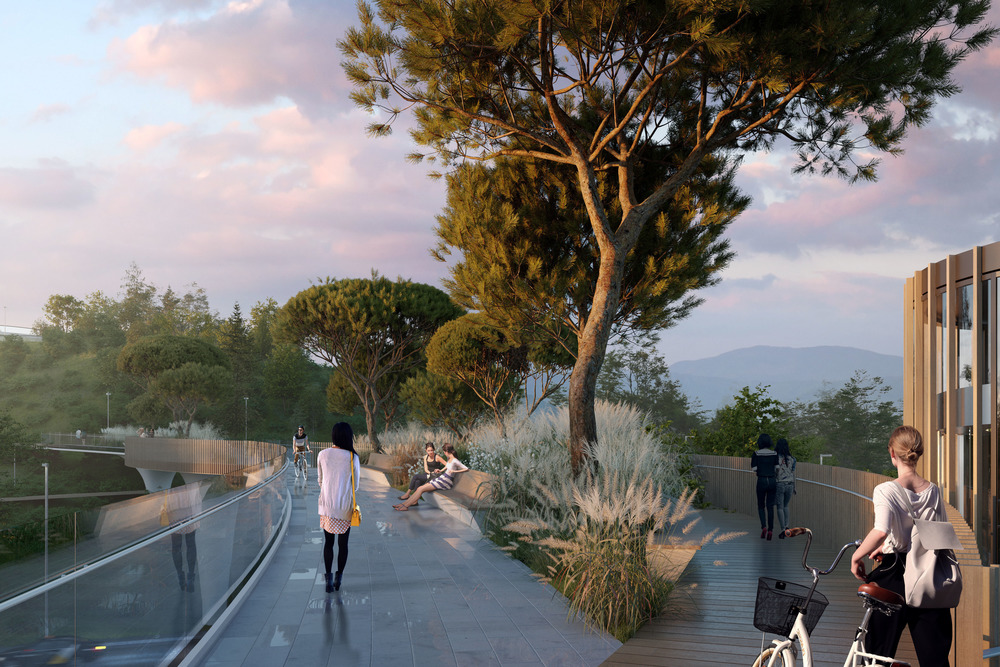 National identity inspires the visual language. The bridge's shape is inspired by Kazakh ornaments, which are incorporated in the tracing of the major routes and auxiliary ramps.
The project will have little impact on the environment. This idea not only enables the bridge's careful integration into natural regions but also makes its installation more realistic. The supports serve as a container for plants, and combined they represent diverse natural zones in Kazakhstan. Because of the depth of the soil, trees with vast root systems may be planted. The flora, in conjunction with the viewing platforms, gives the bridge an expressive silhouette and transforms it into an iconic location.
On both sides, in front of the bridge, landscaping is planned as a transition from one green zone to another. From the botanical garden, visitors enter a hill with an observation deck and event spaces. This is a multi-level spatial composition, carefully integrated into the relief. In this part of the project, the concept of two paths continues with a staircase that can be quickly climbed, and a long ramp with a 5-degree incline. The total elevation along the route is 30 meters. Also, The project won 1st prize in the 'Unbuilt Transportation' typology in A+A Awards.
Project Info
Architects: ATRIUM
Location: Almaty, Kazakhstan
Length: 380 m
Width: 3-8,5 m
Height difference: 30 m
Year of design: 2021
Project team: Anton Nadtochiy, Vera Butko, Petr Alimov, Polina Yavna, Roman Khorev, Anna Vorobieva, Rashid Gilfanov, Olga Kozak,Adel Khakimullin, Ivan Khripkov, Natalya Khlopenkova