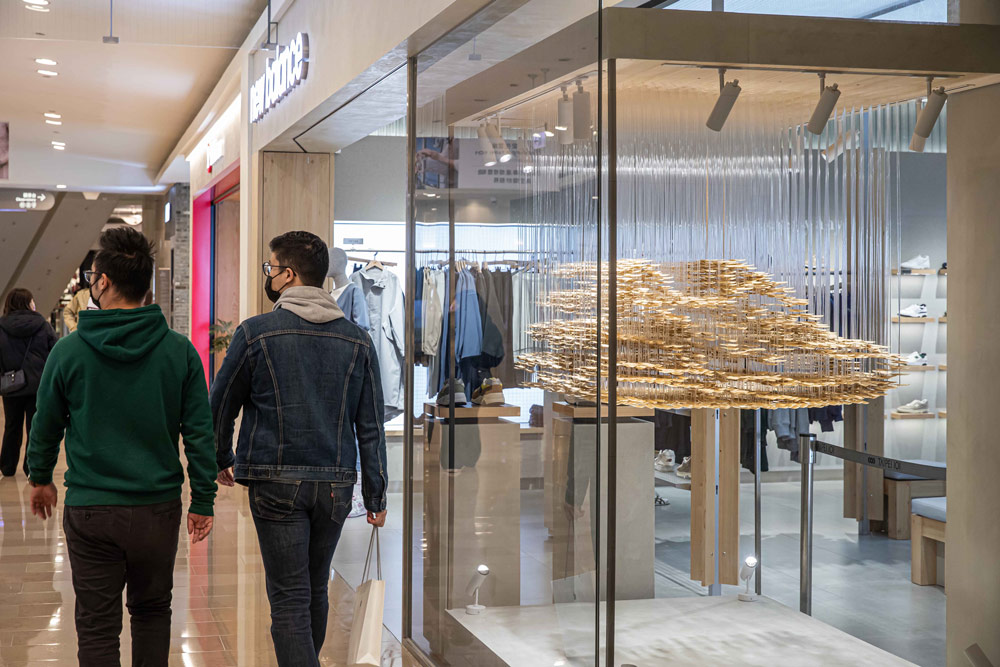 The NB logo was transformed into a "Footprint" image by Ching-ke Lin, built with over 4000 pieces of bamboo copters and 900 semi-transparent strips. With refined calculating, the ideal shape can easily attract people's attention when viewed from both front and side.
Inspired by the bamboo copter, which is one of the classic Taiwanese childhood toys, the work starts with the pursuit of self and bravery, enumerating the iconic shoes. The line connects the brand's heritage and the warmth of the artisan, collecting the design aesthetics that are bold to challenge and quench the classics of the times.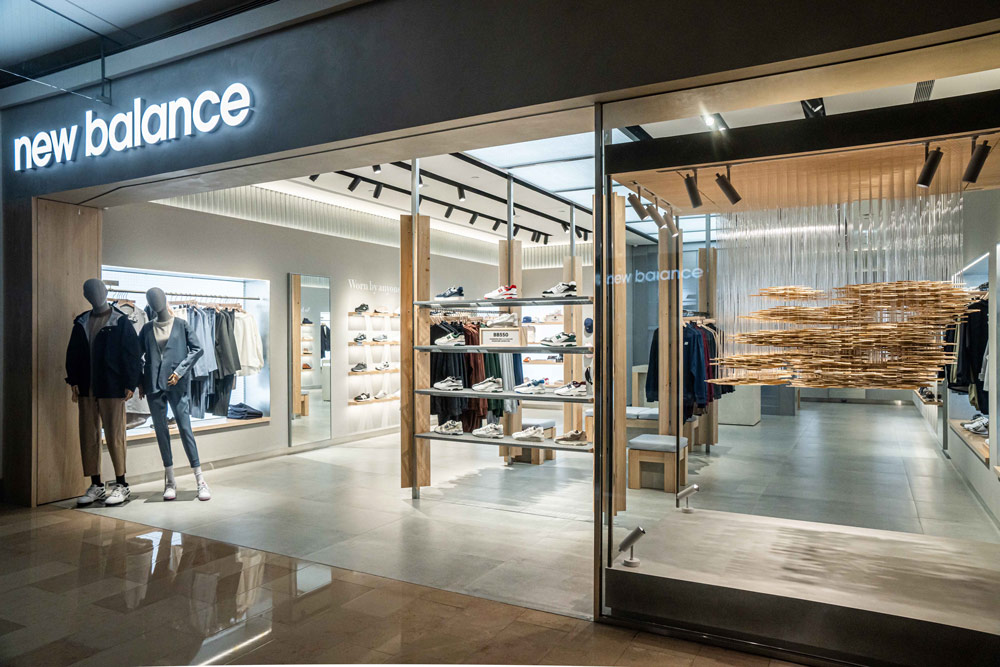 Ching-ke Lin employs the resilience and elasticity of bamboo to embrace a culture of creativity and technique that transcends time and space. He stacks bamboo copters, adding a playful twist to a childhood toy. The staggering of the acrylic rods changes the pattern of the light and shadows. By interlocking the bamboo wings with transparent sticks, multiple angles create a different visual image.
The NB logo is presented on the front, with the light flowing through the space to showcase the brand's centuries-old pursuit of shoe-making excellence. The NB shoe silhouette is presented on the side, with a replica of the iconic NB 990, leading every moment of the walking in a childlike manner. The interplay of craftsmanship and contemporary innovation gives us a glimpse of New Balance in a different light, which moves into a new era of classics.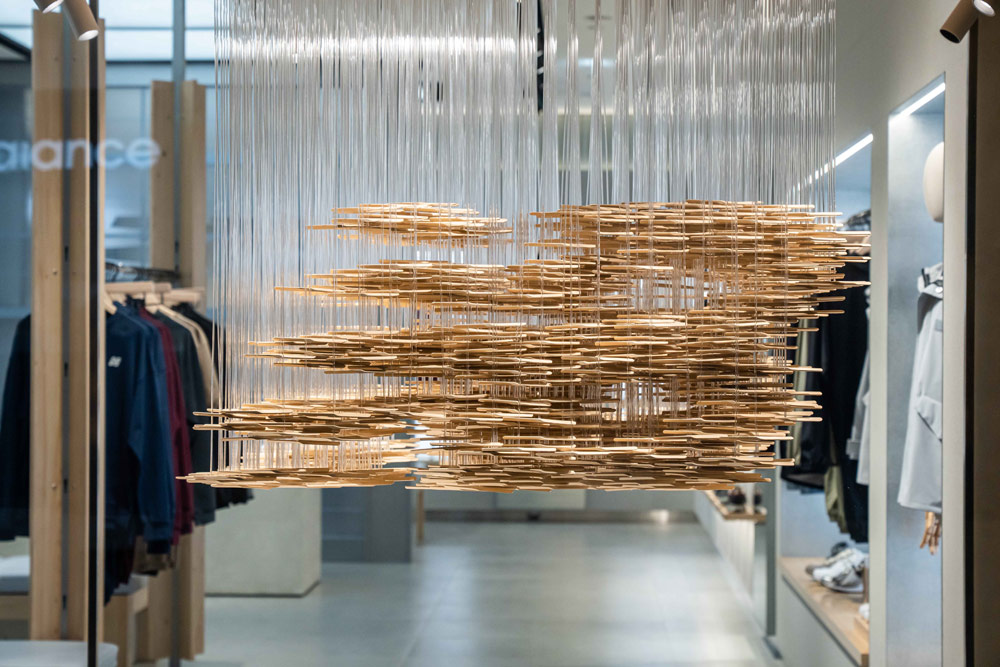 Ching Ke Lin is a bamboo artist from Taiwan, who keeps delving into the land, exploring the common ground between humans and bamboo, and refining his creative vocabulary in the law of nature.
His installations and landscape works have subverted the public's conventional image of bamboo craftsmanship and have always conveyed a childlike and humorous insight into ordinary life, evoking people's affection for the land and environment.