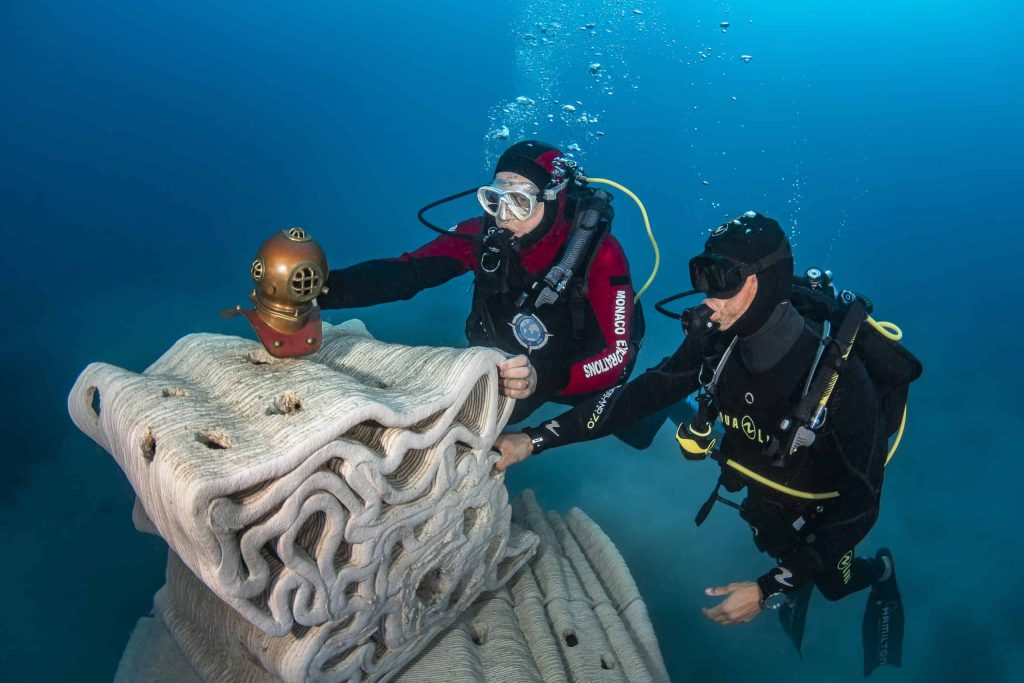 Impermeable, solid concrete is one of the most significant materials that we can evaluate the difference between the built environment and the natural environment. Structurally, concrete must not have gaps so it cannot be a permeable and load-bearing material at the same time. But what if concrete which has significant benefits for load bearing would have a second layer, become permeable, and be more hospital for other living things? Holcim and Seaboost started with this initial idea while developing bioactive concrete to create artificial reefs and save marine biodiversity which is under a huge risk. Before the details of the project, it is important to understand who Holcim and Seaboost are, and their purposes in the sector.
Holcim is a company that produces eco-friendly construction materials and operates in various markets worldwide. The company's main goals are known to reduce carbon emissions in buildings, tackle climate change, promote circular economic practices, and enhance living standards. By concentrating on the exploration and creation of novel solutions, Holcim provides a diverse range of sustainable products, including concrete and dry mortar for 3D printing.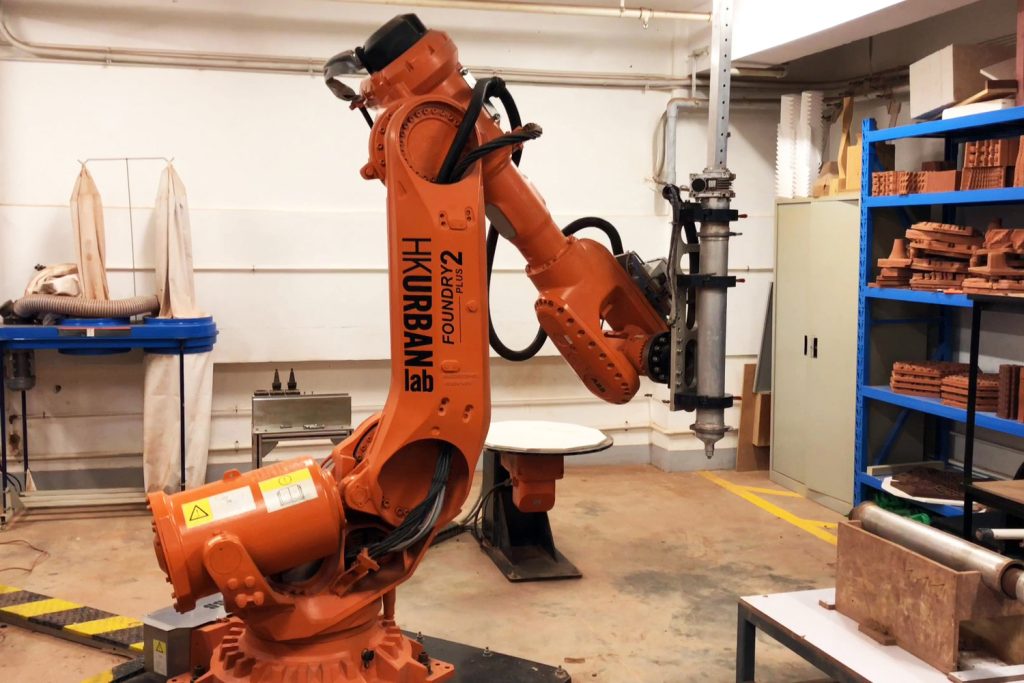 Seaboost a part of the EGIS group creates new and effective ways to restore and enhance marine biodiversity. Their expertise has a wide range of applications, including restoring damaged natural habitats, improving the ecological functions of marine structures through eco-design, managing the impacts of activities and construction at sea, adapting to climate change, and promoting fishing and diving. Their solutions are based on biomimicry, performance, and customization, and are designed with a focus on economic efficiency and large-scale implementation. The company's one motto is developing sustainable solutions that harmonize human activities and conserve marine ecosystems.
Artificial Reef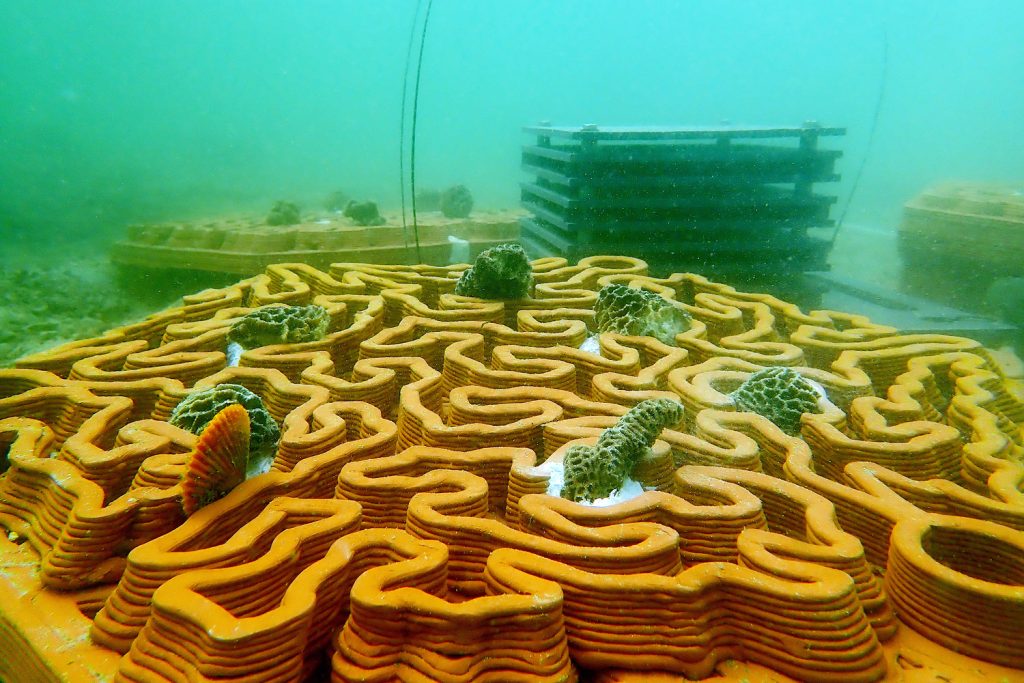 In recent decades, marine habitats have experienced severe harm caused by pollution and global warming. This has disrupted the balance of oceanic ecosystems in general. Approximately 25% of the world's coral reefs have undergone irreparable damage, while about two-thirds of these reefs are facing significant endangerment. Holcim collaborated with EGIS/Seaboost, who are experts in creative techniques for restoring marine biodiversity. Innovative concrete solutions have been studied within this collaboration to aid the restoration of impaired coastal ecosystems.
In 2018, the first artificial bioactive concrete reefs were installed in the Mediterranean. With structural and chemical characteristics of the bioactive concrete, the formation of reefs stands as a dense bottom layered topped with a layer of porous concrete. The reef's design and porous characteristics allow rapid colonization of local marine animals and plants. Further research and observations after the installation show promising views. Settlements on the bioactive concrete reefs were quick and dense. The fact that sea creatures adopt this artificial reef, live, and reproduce is a positive sign on the road to saving marine biodiversity. Holcim and Seaboost are also engaged in additional pilot projects worldwide to assess how the solution can be expanded to other regions that are encountering marine deterioration.
Green Walls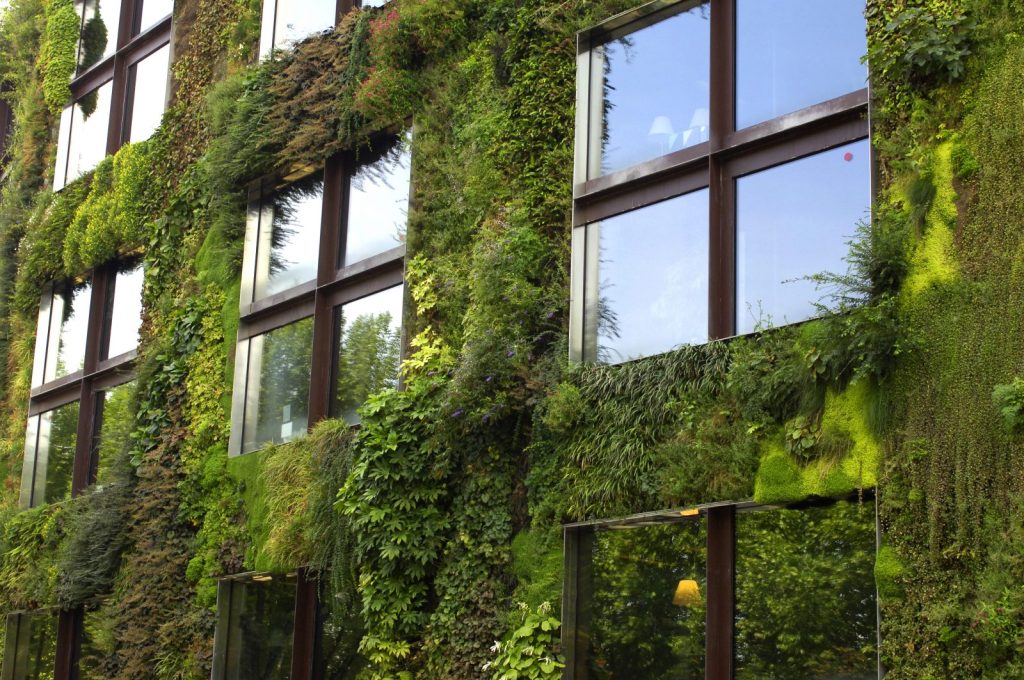 Bioactive concrete is a multipurpose material, Holcim aims to develop and widen the use area of the material. Their aim to bring nature to the cities by a nature-based approach in the products and solutions delivers hope for a nature-positive future. In 2021 Holcim Bouw & Infra developed the green wall and produced it for the Dutch Design Week Exhibition. The wall consisted of two layers: a structural concrete layer and a special porous concrete layer. The second layer allows a hospitable environment for plants and seeds to root. The wall is prefabricated and can be scalable for different applications in both housings and infrastructure.
Other than being hospitable and encouraging the diversity of living organisms, green walls have various benefits. They are also functioning as a biological filter, control the temperature of buildings and mitigate the heat island effect in the surrounding area. The two-layered characteristic lowers noise pollution by absorbing sound waves and aids in the retention of rainwater.
As we continue to face environmental challenges, the use of innovative materials such as bioactive concrete may provide a way forward toward a nature-positive future.