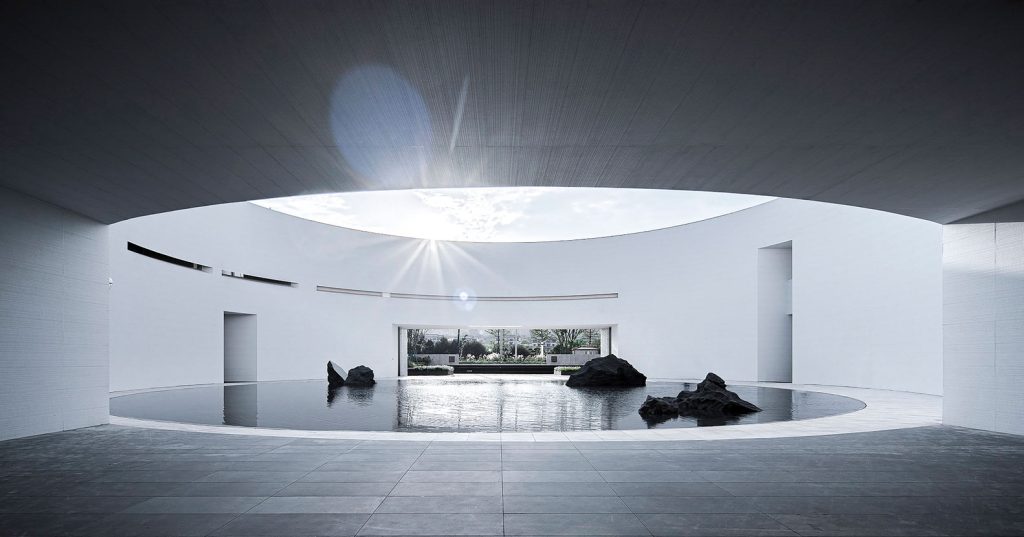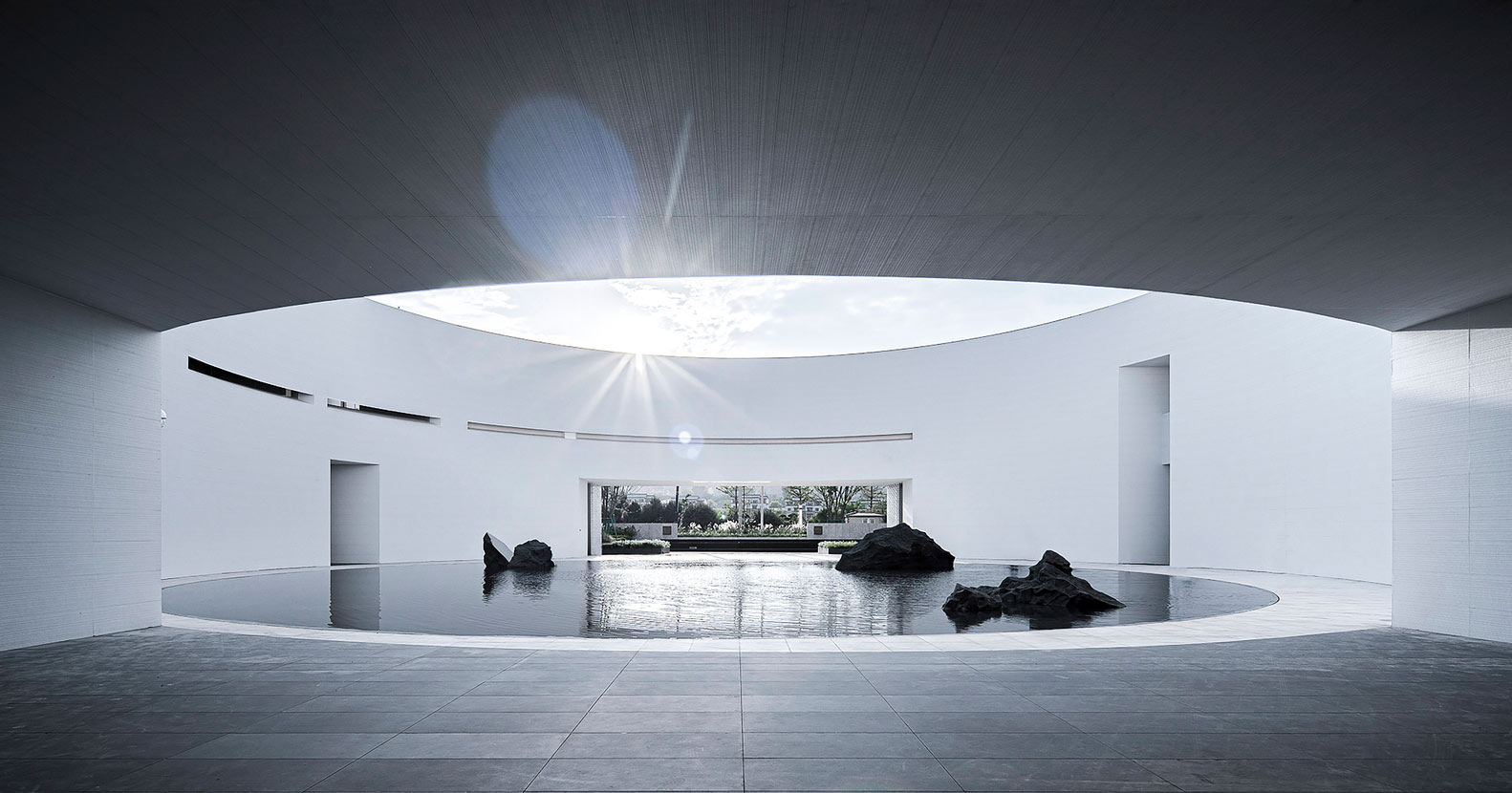 Designed by IAPA in 2020, Xi'an Taibai Wushanju Art Hotel offers its guests a peaceful living space at the Taibai Mountain close to the ancient city of Xi'an.
Spanning 73 meters from east to west and 120 meters from north to south on the historic river, the symbolic structure evokes the design ideas of the Lifang urban planning system of China's Tang and Song dynasties. Each building in the design was developed by reinterpreting these ideas. With a land area of approximately 10,000 sqm and a total construction area of 14,500 sqm, the complex consists of a boutique hotel of 6300 sqm, a living room of 4500 sqm, and an art exhibition hall of 2000 sqm.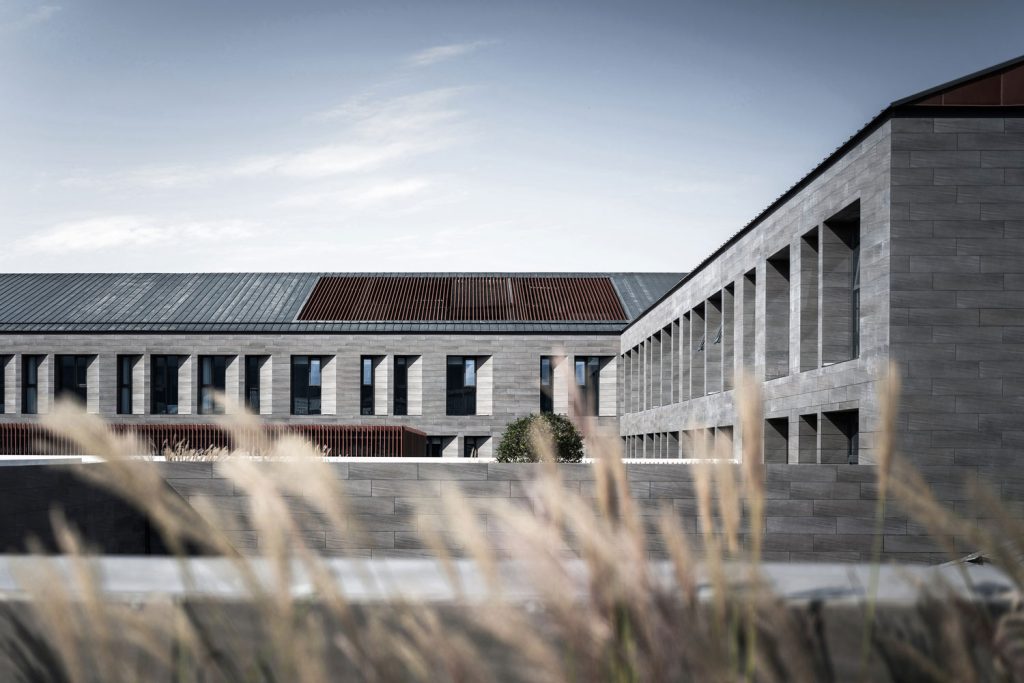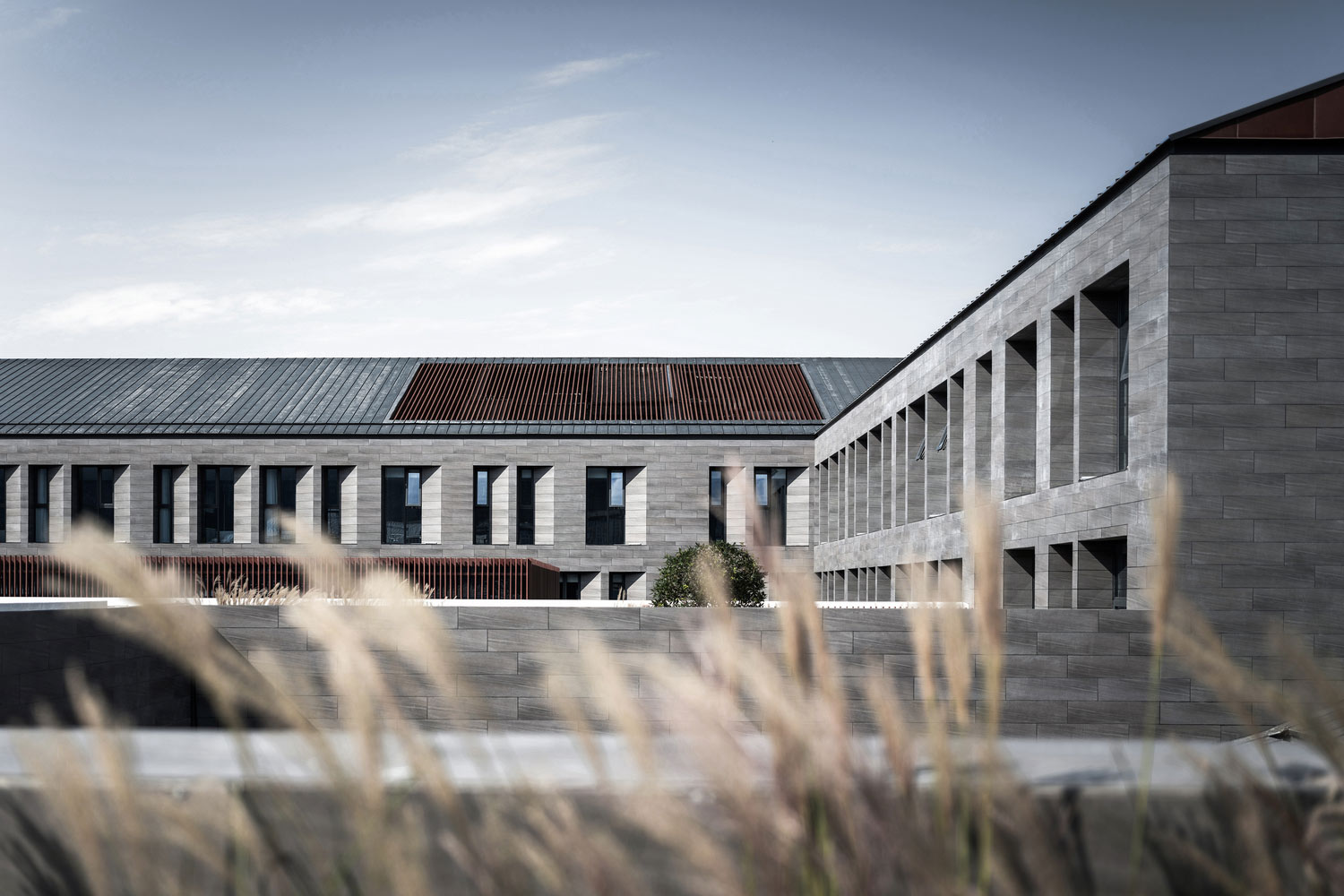 Wushanju Art Hotel, designed with inspiration from the Chinese proverb, "reaching on the moon and advancing as if there is no mountain," is a building that has been brought to life with architectural ideals. At the same time, integrating aesthetics, poetry, humanities, and philosophy emotionally creates a peaceful living space at the foot of Taibai Mountain and balances art and life in an oriental style.
The design aims to establish a proportional balance between less and more, light and heavy, and black and white. "Wushanju" reflects the naturalness of Taibai Mountain while expressing the concise, natural, simple, and minimalist aspects of eastern art.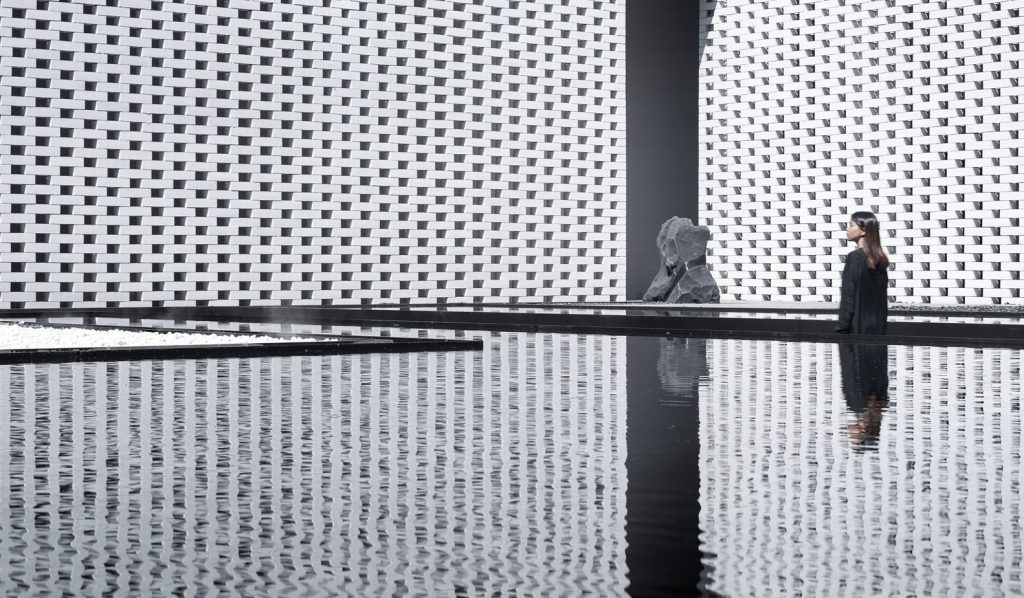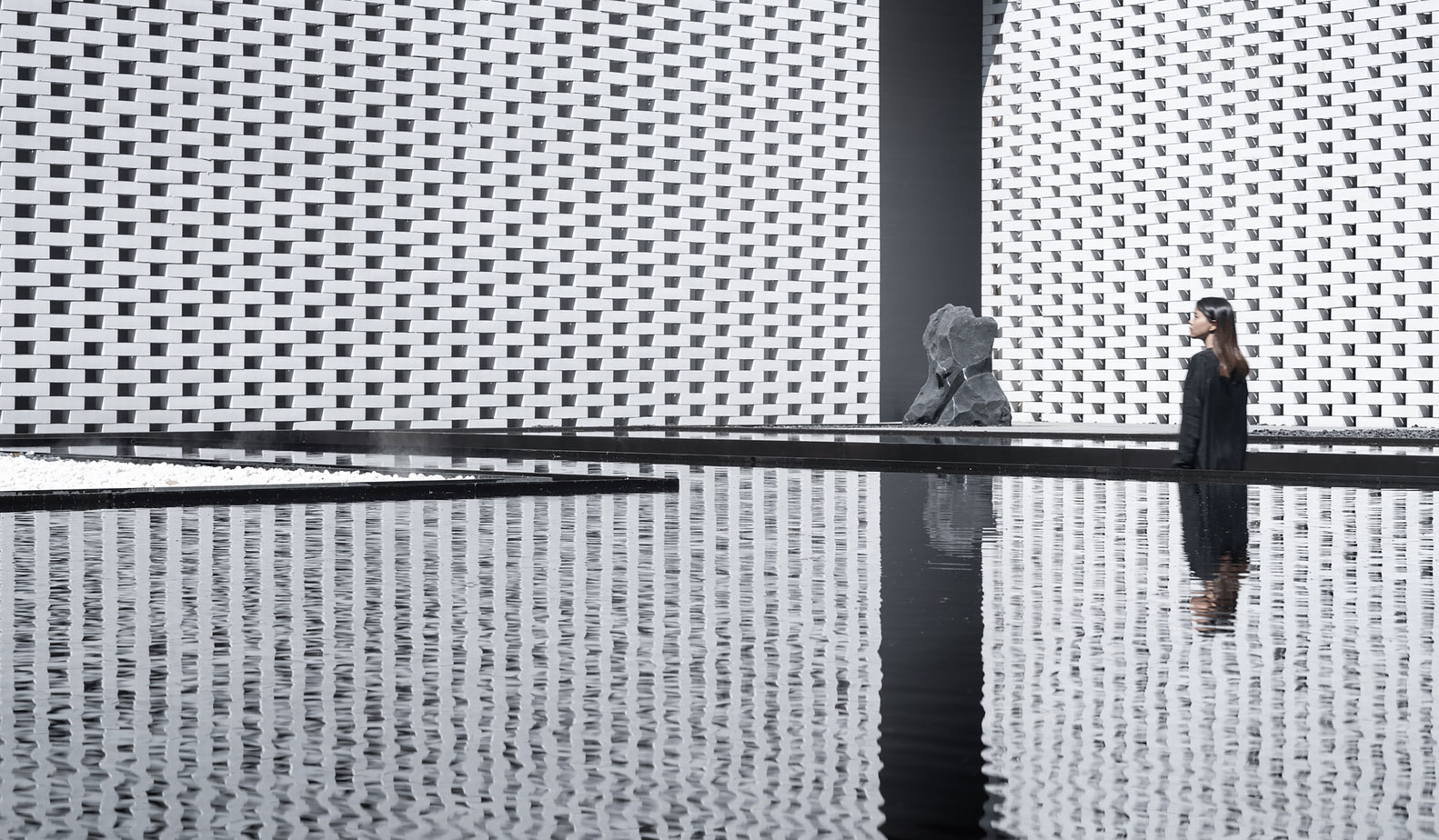 The design was created using traditional "length, square, road, city" techniques per China's urban layout. The connection of the 57 hotel rooms, book bar, tea room, art center, and swimming pool sections of the building with the courtyard was ensured using these techniques.
The relationships between the vertical and horizontal parts of the building are defined using a checkerboard-like grid system, reflecting the continuity of the traditional urban planning idea in a modern language; the design presents a story about the interaction of the building with people, natural elements, light, and shadow.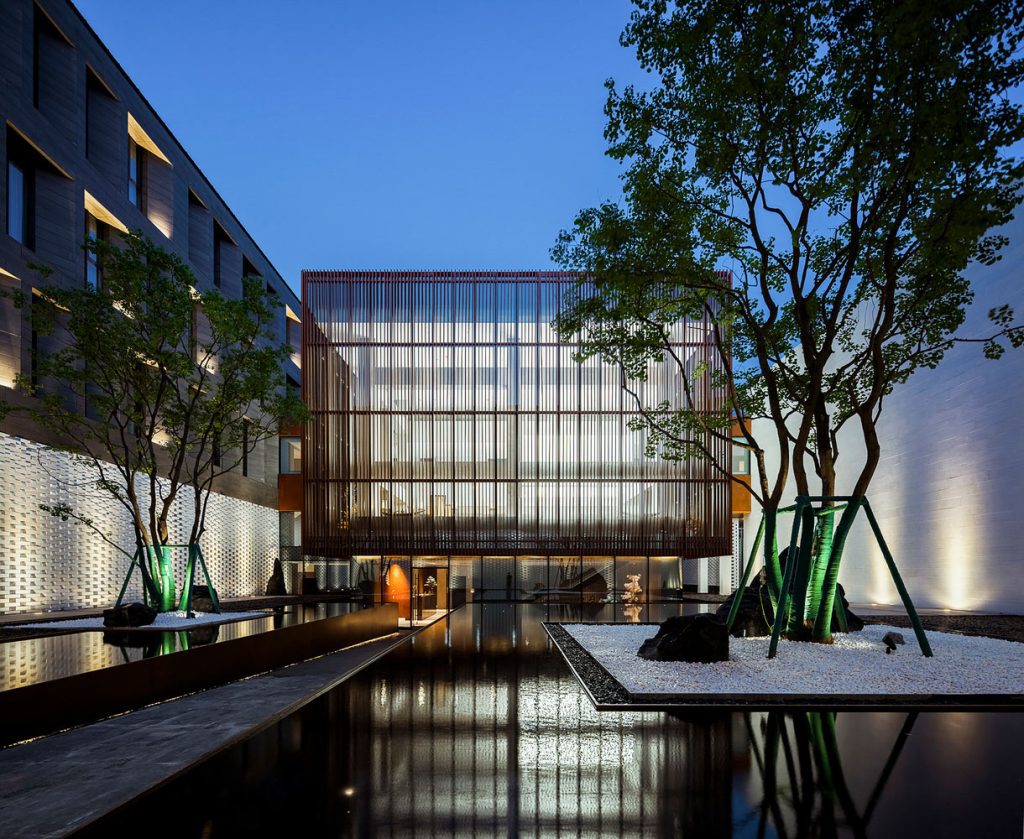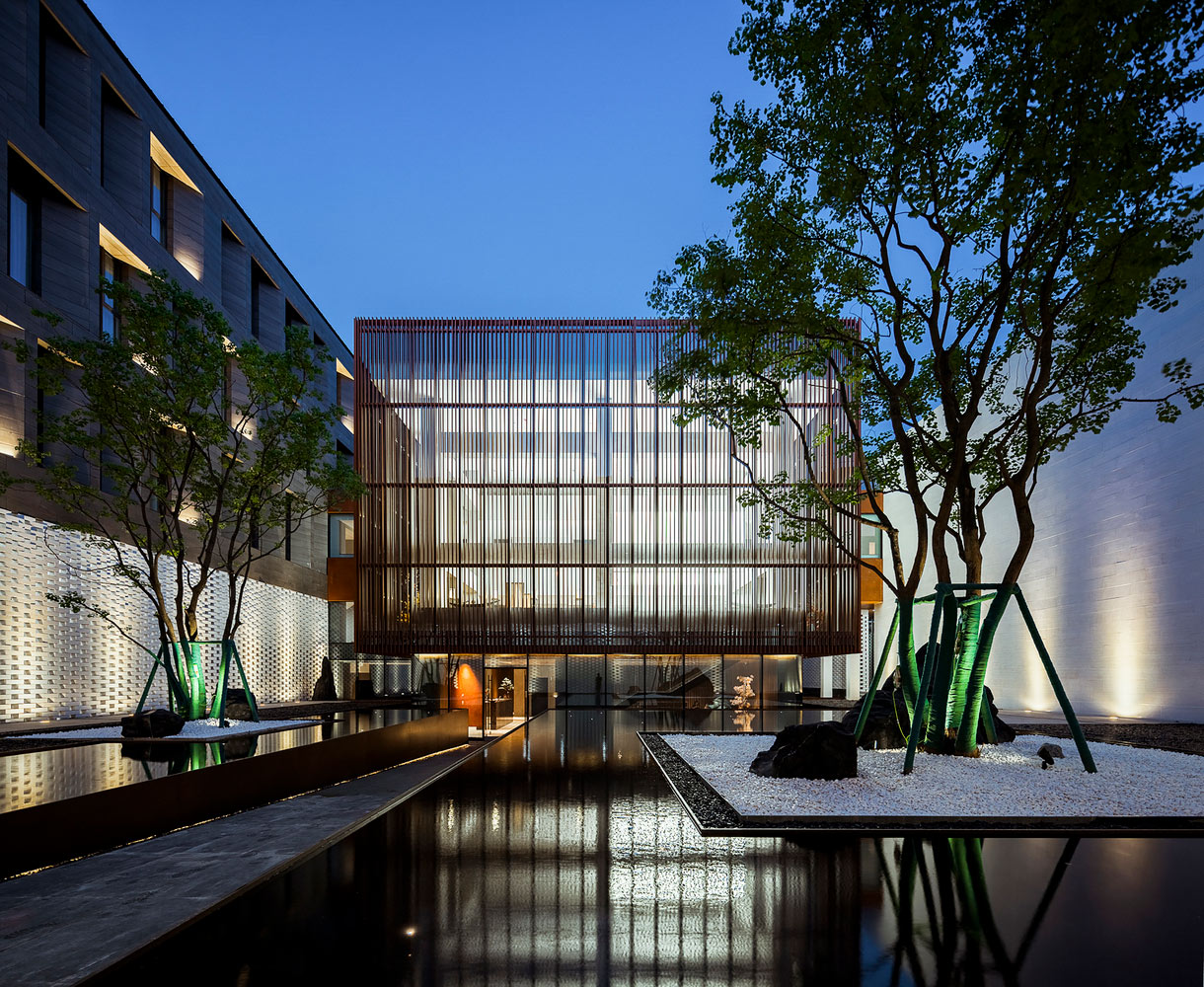 The design features a circular Taibai courtyard that connects the building, corridor, and courtyard and acts as the main body. The open space in the courtyard provides a perfect space for users to enjoy the mountain view and peace from afar. At the same time, the choice of colors, textures, patterns, and materials gives the building a unique charm and a strong sense of modernism and innovation.
The harmony created by the light and shadows falling into the building from the windows, and the sunlight and shadows filtering from the trees on the walls, continues its existence both inside and outside the building, increasing the depth of the space. All these elements in the design transform the building into a peaceful space in line with the Zen philosophy.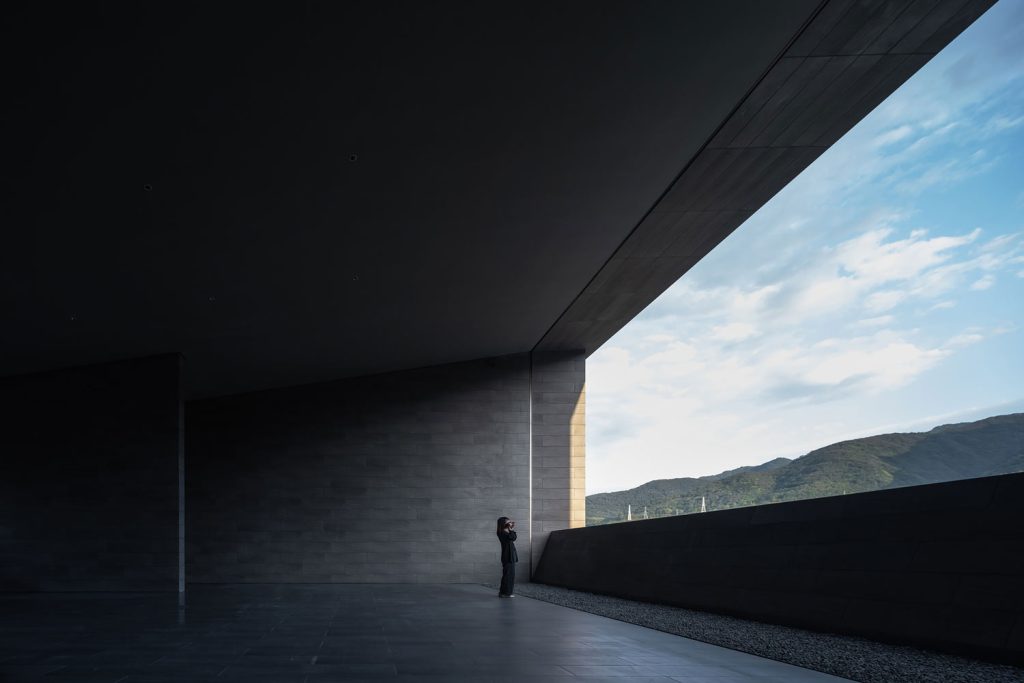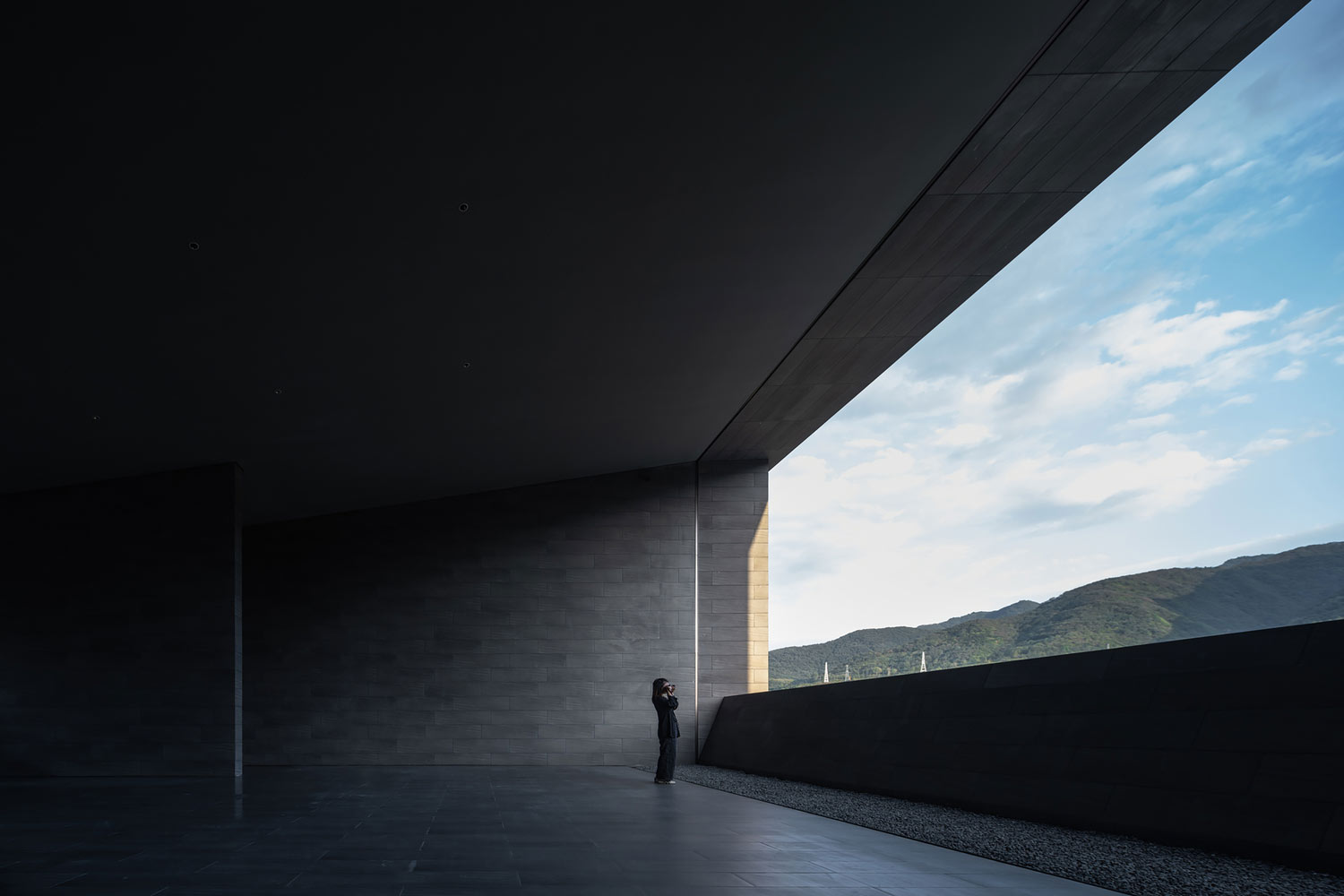 Project Info
Architectural Design: IAPA PTY
Location: Xi'an, China
Year: 2020
Total Construction Area: 14.500 sqm
Photography: Tan Xiao – Studio Ten