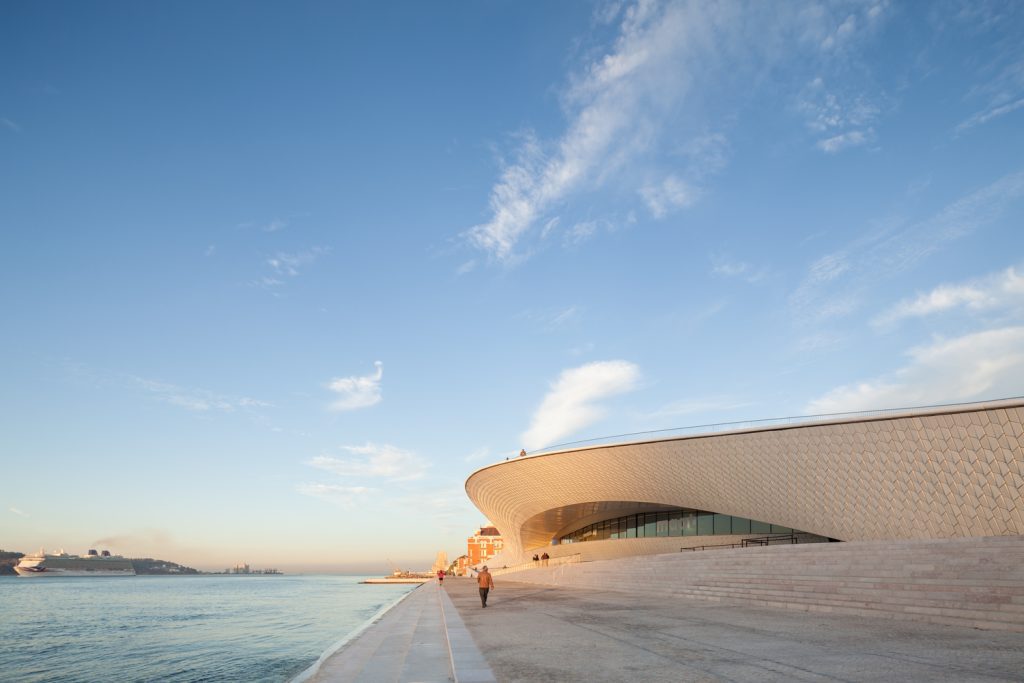 Designed by AL_A in 2016, MAAT Lisbon (Museum of Art, Architecture, and Technology) is located in Lisbon's Tagus in the Belém district with its outward-facing structure on the riverbank. Belem's shores are the place where Portugal's famous explorers set sail. Proposing a relationship with the river and the landscape, this art gallery explores the convergence of contemporary art, architecture, and technology.
The building is located on EDP Foundation's campus. This campus also houses the Central Tejo power station. With its structure connected with the landscape, MAAT Lisbon allows visitors to walk into or over a gracefully delineated arch—one of the oldest forms of western architecture.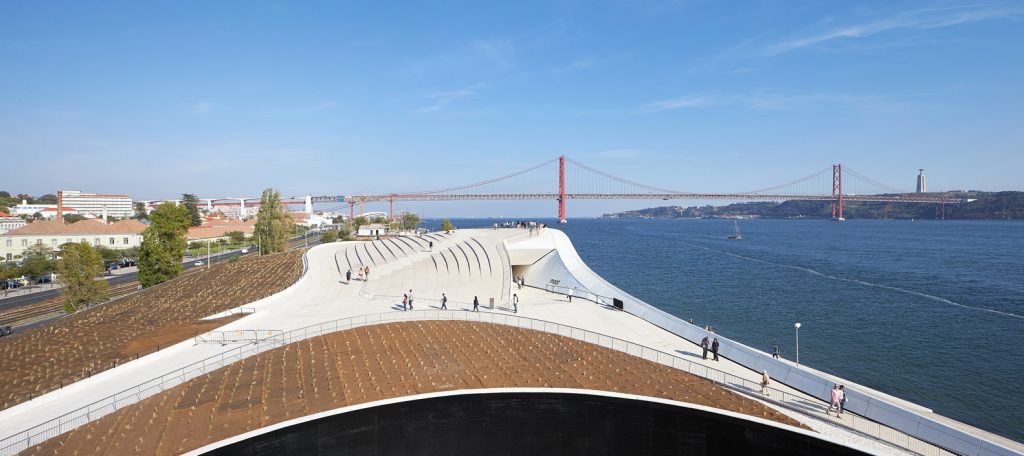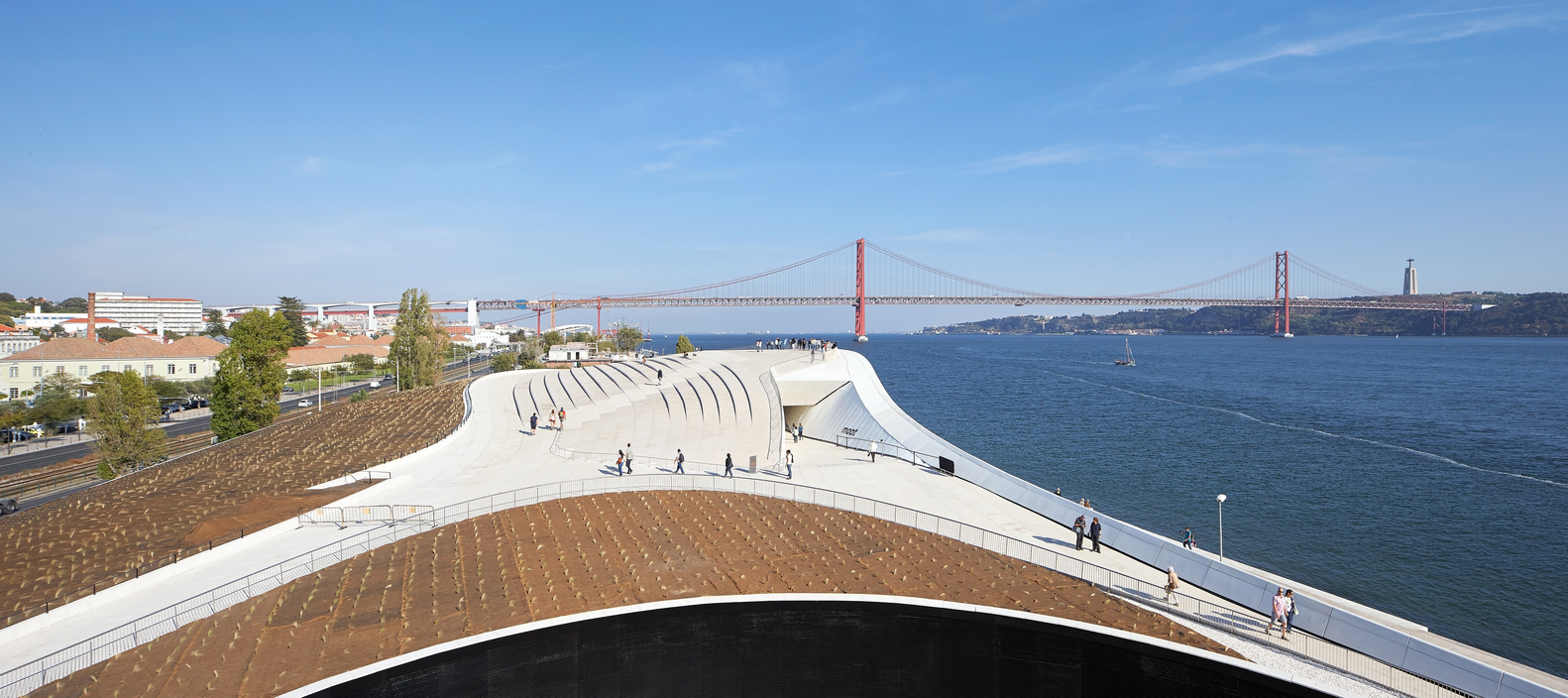 The roof is transformed into a common outer room that physically and conceptually connects with the Tejo river. The structure is located where visitors can enjoy the city view away from the river, and watch movies with Lisbon as the background at night. Below, the exhibition spaces are extensions of public spaces at the intersection of 3 different disciplines, which are intertwined in a fluent way to create experiences and interactions. These spaces complement the galleries of the converted Central Tejo building.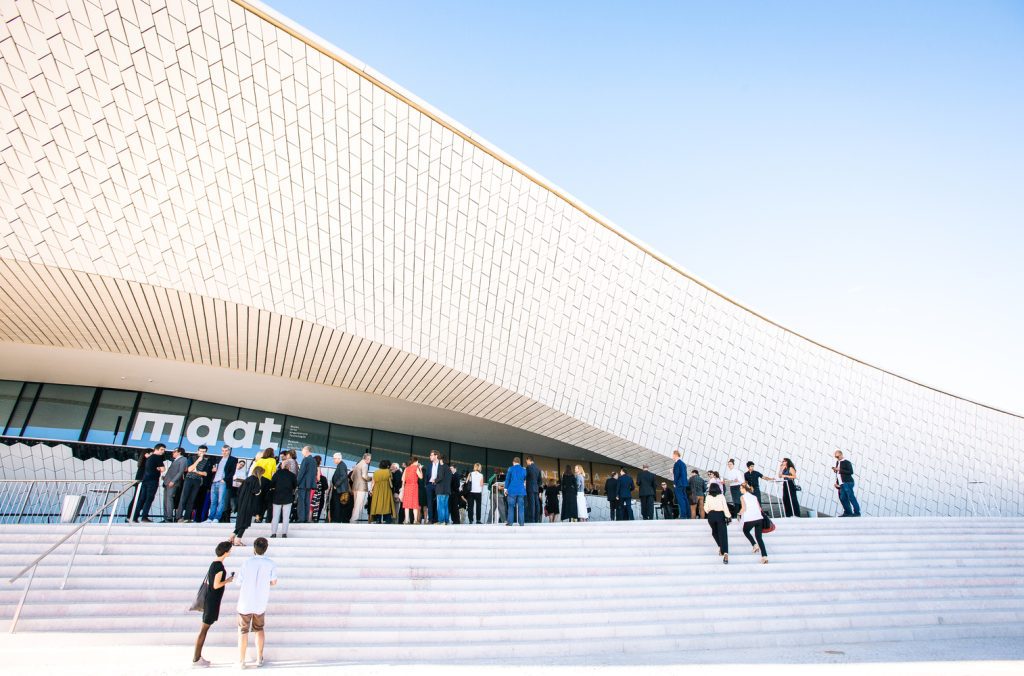 Three-dimensional broken ceramic tiles, designed on the rich ceramic and handcraft tradition of Portugal, highlight the exterior and create a complex surface where water, light and shadow create different plays. The front overhang of the roof creates a canopy for the entrance while also reflecting sunlight from the water into the building.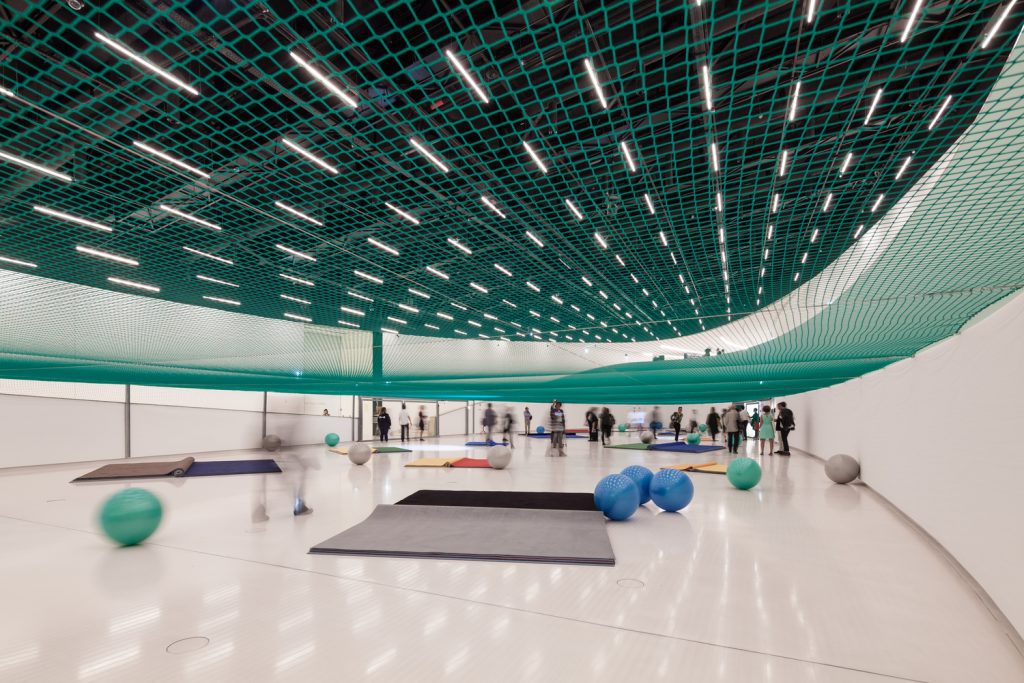 Project Info
Architects: AL_A
Year: 2016
Photographer: Francisco Nogueir and Hufton+Crow
Manufacturers: Panoramah!®, Ceràmica Cumella
Engineering Consultant: AFACONSULT
Technical System Developer And Tiles Installer: Disset