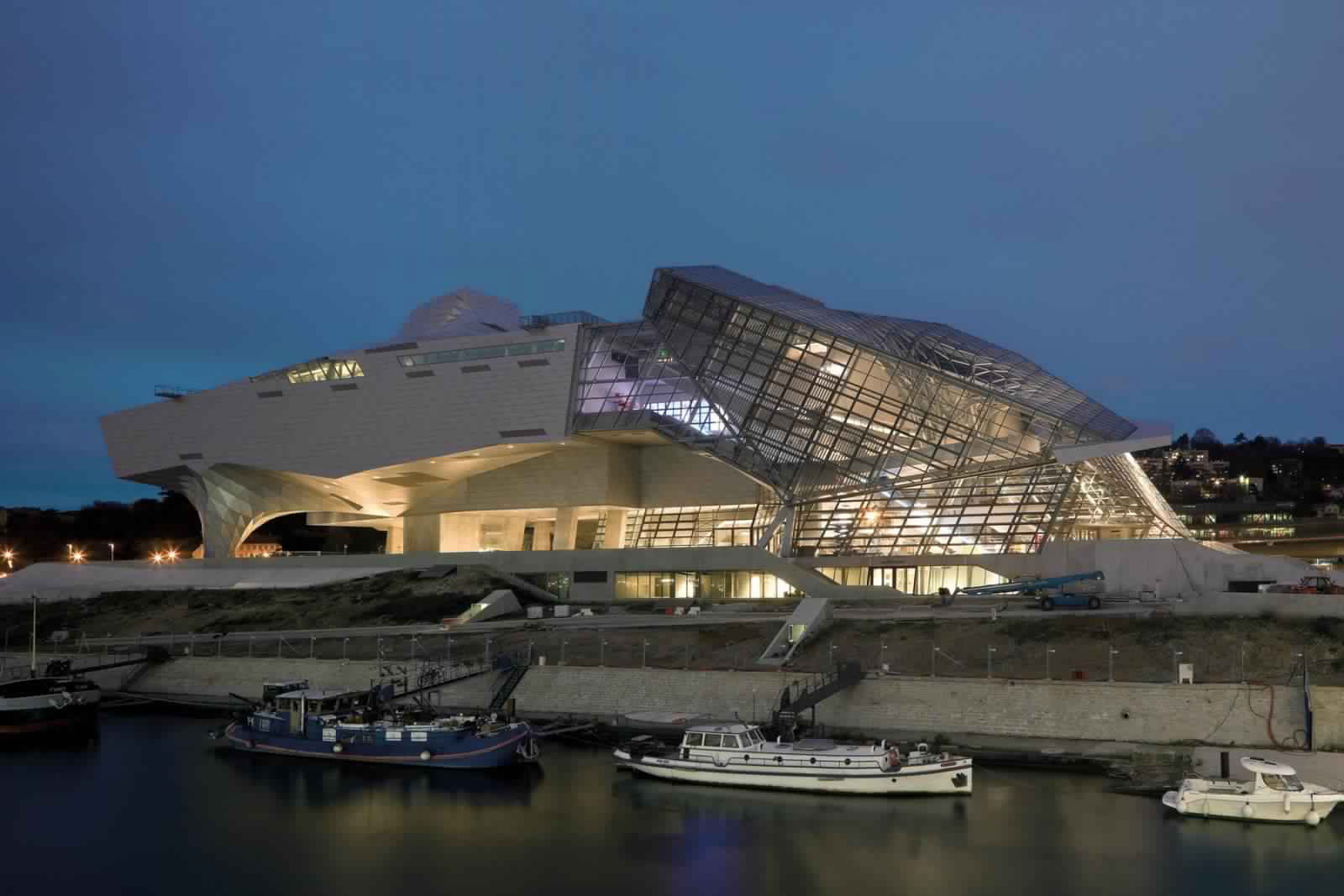 The Musée des Confluences museum recognizes itself as a public gateway to the knowledge of our time designed by Coop Himmelb(l)au Wolf D. Prix & Partner ZT GmbH in Lyon, France. The intriguing structure stimulates directed and active use of its setting, not only as a place of observation but also as a place to meet in the urban environment.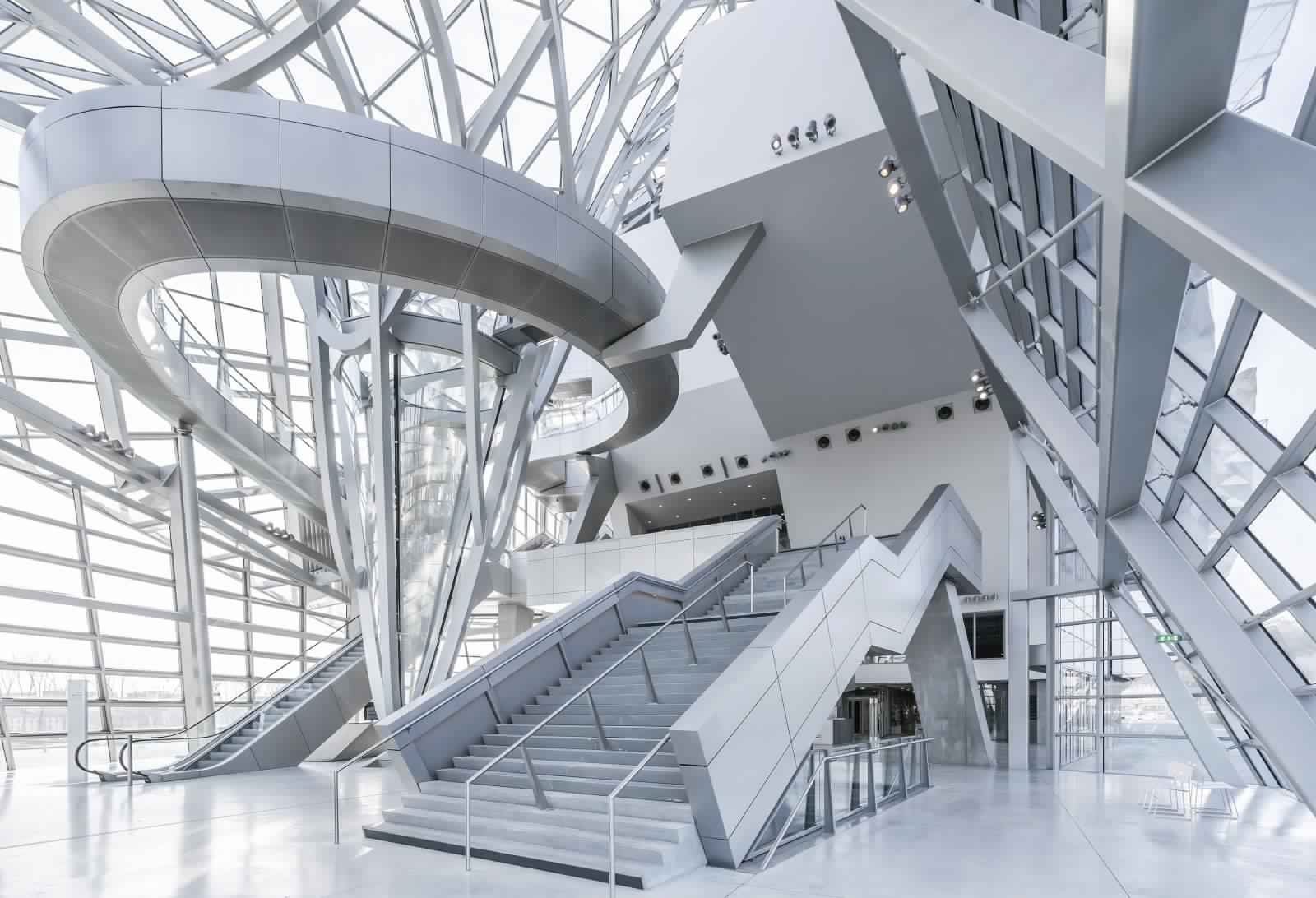 The glazed and framed facade located in the construction site confluences eponymous to the Rhône and the Saône inspired superposition in urban space. These two complexly linked architectural units, crystal and cloud, envisage the form. The cloud suspends on pillars, containing an intricate spatial sequence of black boxes. The structure cuts daylight penetration, thus obtaining maximum fluidity for exhibition space composition. The crystal, in contrast, slashed across the city concurrently functions as a transparent urban forum. The impressive facade looks at the city and invites visitors.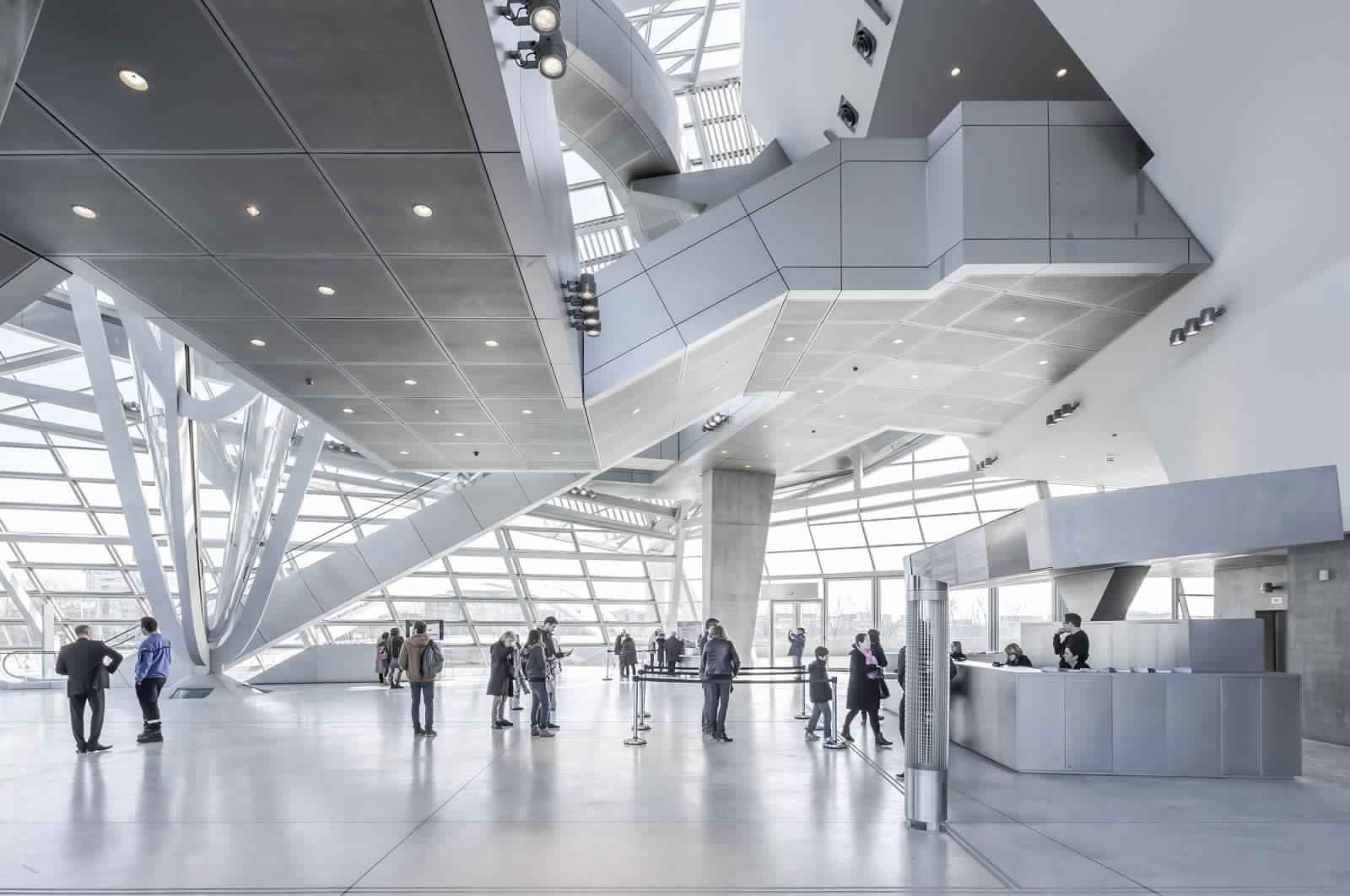 "Its clear, readable forms stand for the world in which we move each day. The cloud, by contrast, holds the knowledge of the future. What is known and what is to be explored are understood in the Musée des Confluences is a spatial experimental design to stimulate public curiosity."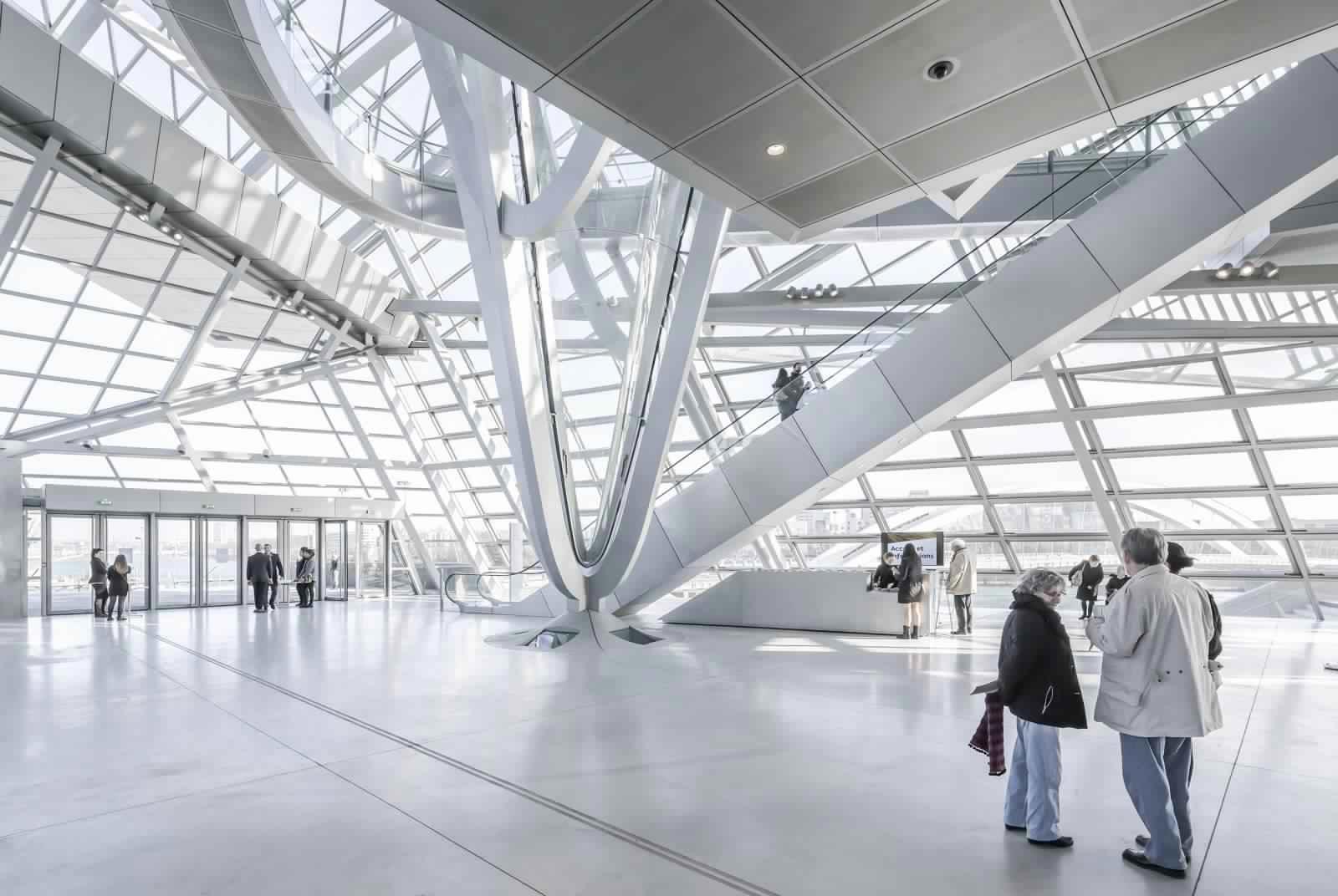 The concept manifolds a connection between two units through Espace Liant. The space leads to form a loop around the corridor and weaves over bridges and catwalks. All arises from the crystal meets the other end of the cloud. Subsequently functioning as additional access between the exhibition spaces. Directly linked as a mellow space of hidden currents and numerous transitions.
The park continues from the southern tip of the island. Additionally, the urban space expands to formulate a landscape of ramps and levels. These platforms furthermore dissolve the boundary between interior and exterior into a dynamic sequence of spatial events. The movement continues into the spatial structure altering the exhibition spaces.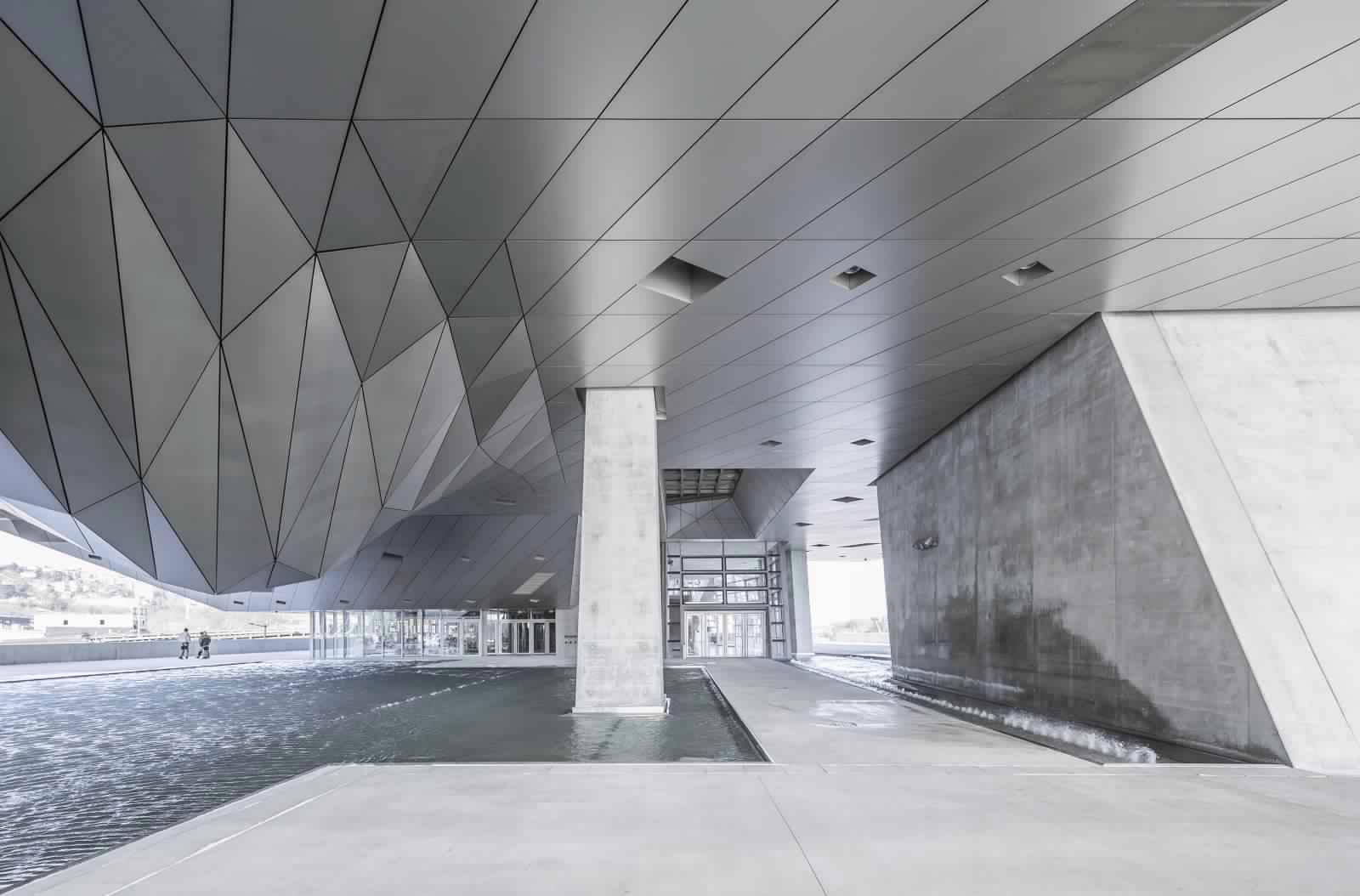 The crystal defines an urban square, indeed inviting visitors and preparing them for the museum experience. The space is additionally oriented towards the world in which we daily evolve. The forms contours are precise, crystalline and measurable. The resulting nature moreover reinvokes glass-and-steel construction. Large panes of glass are mounted in steel frames assembling correspondingly by being resistant to flexion, making the various folded surfaces seem reflective.
'The Gravity Well' as a central element provides a refrain to both the structural efforts and the luminous sculpture.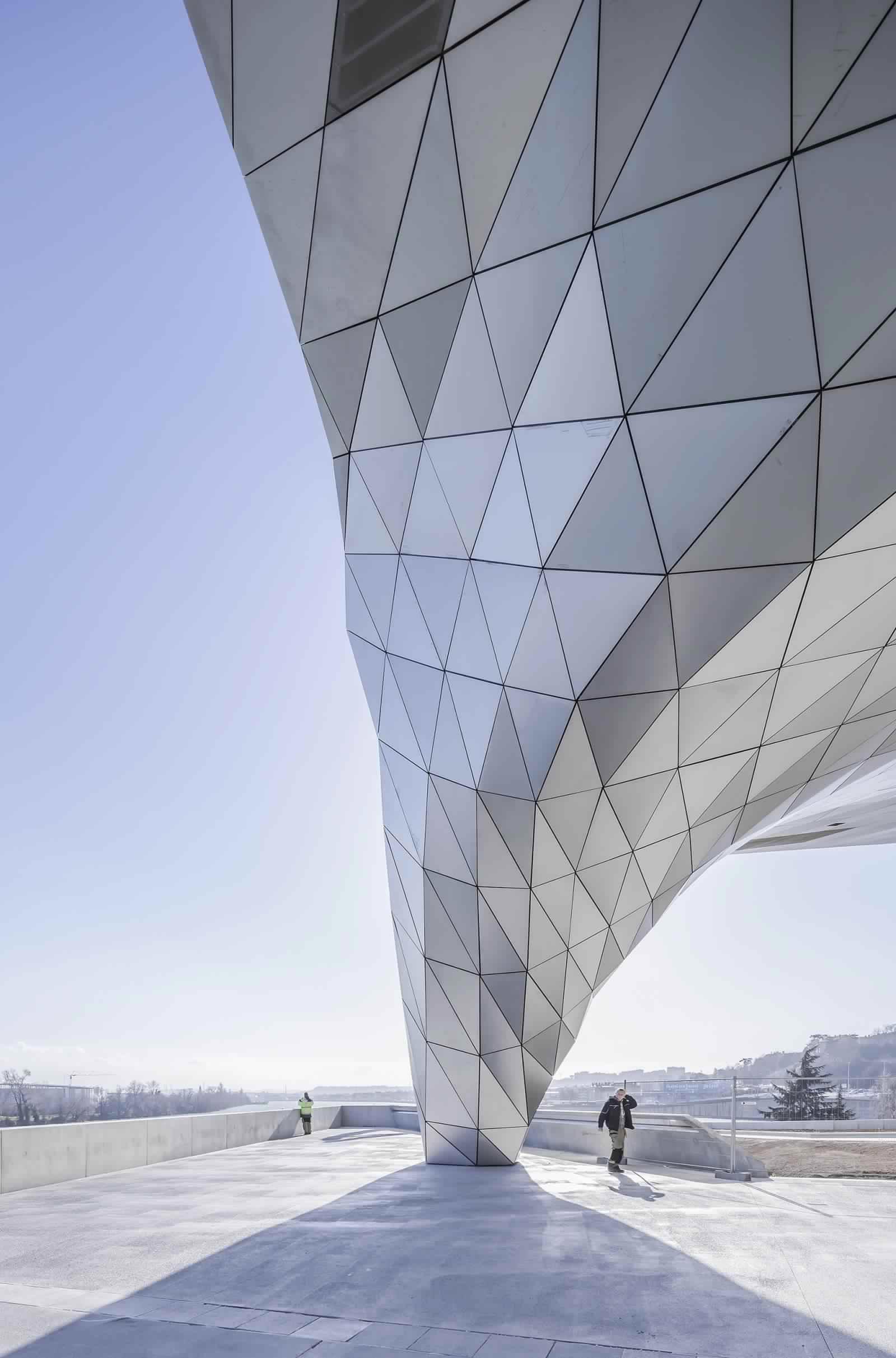 The cloud, in contrast, resembles a giant spaceship, stowed momentarily in present time and place. The expanse deeply entrails harbouring the exhibition spaces. Ten exhibition spaces on three levels, besides an upper level for administrative offices. Three galleries especially intended to form permanent exhibitions and seven others are for temporary spaces. An interstitial open space, named "connecting space," traverses all these spaces and weaves a network of traffic between them to serve museography.
Architecture Firm: COOP HIMMELB(L)AU Wolf D. Prix & Partner ZT GmbH
Design Principal: Wolf D. Prix
Project Partner: Markus Prossnigg
Project Architects: Mona Bayr, Angus Schoenberger
Design Architect: Tom Wiscombe
Project Coordination: Thomas Margaretha, Peter Grell