The Kartal Pendik Masterplan installation by Zaha Hadid Architects and shown at the Sonnabend Gallery.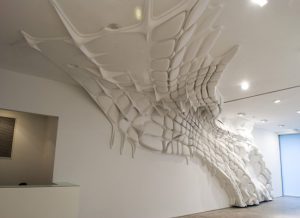 Continuing the long-standing relationship between art, art gallery and architecture, we produced a series of large-scale installations, each an exploration of the architecture art "question" for exhibition at the Sonnabend Gallery in New York, Commissioned by Rove Gallery.

Our installations included sculptures, reliefs, hybrid design object and paintings, each removed from its utilitarian derivation to create new and unfamiliar interior landscapes.
Each "element" exhibited originated from an architectural commission, but was transformed to inform a discourse on process, manufacturing technology and from itself. For example; Masreplan – part of a citywide plan for Istanbul – morphed to create a gravity – defying overhead grotto.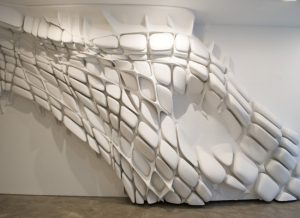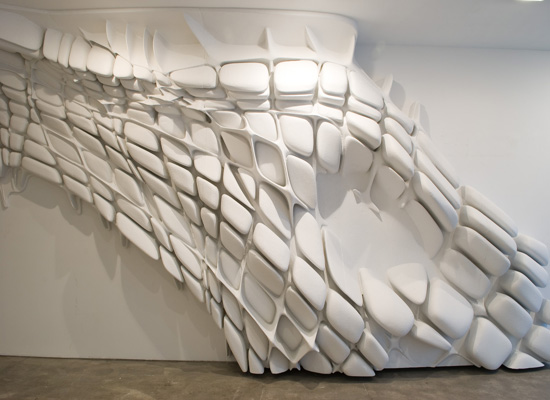 En masse, these installations reflect our vision for a new twenty – first century urbanism – a living environment comprising new spatial concepts and bold, visionary forms.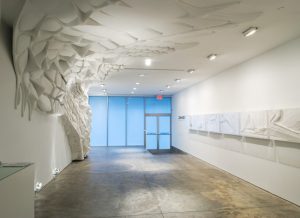 Design : Zaha Hadid Architects
Location : Sonnabend Gallery, New York, USA
Fabrication : Parrish/Rash
Photographs : Bettina Johae
> Via Zaha Hadid Arhitects