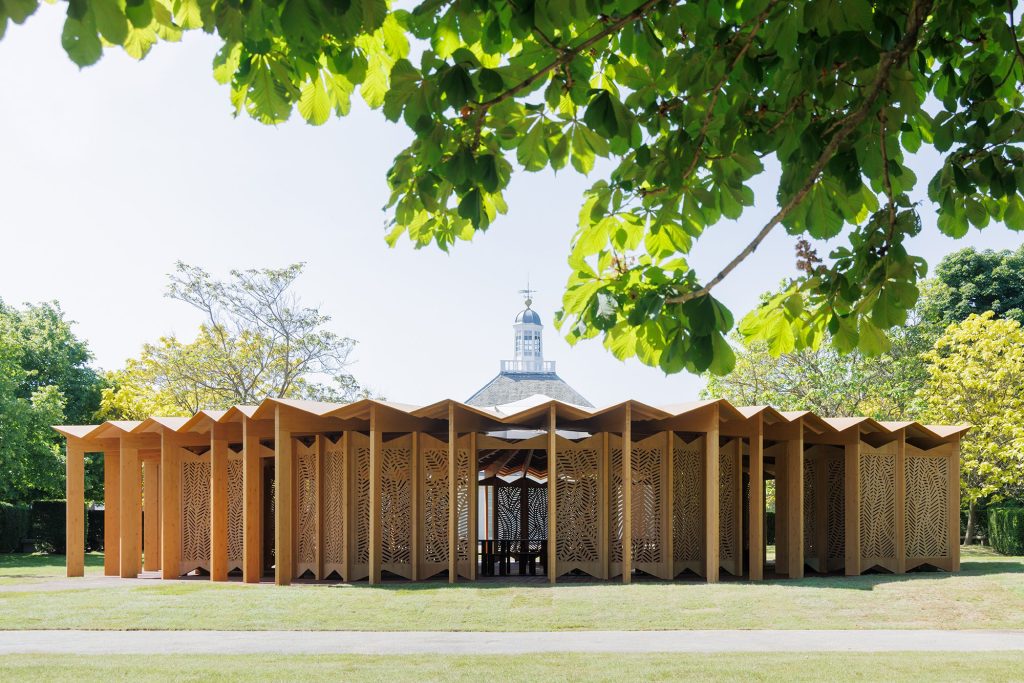 The 22nd Serpentine Pavilion, designed by Paris-based architect Lina Ghotmeh who has French-Lebanese origins, is set to debut on Friday, June 9th, 2023.
The Serpentine Pavilion draws its inspiration from the architect's Mediterranean roots and the lively discussions that take place around the dining table. The pavilion titled À table, the French phrase, which translates to "come to the table," emphasizes the importance of gathering together to engage in meaningful conversation over a shared meal. The pavilion's interior is designed to facilitate this type of exchange with a concentric table positioned along the perimeter. This inviting space encourages individuals to convene, sit down, and engage in thought-provoking discussions, fostering new relationships and celebrating the power of connection.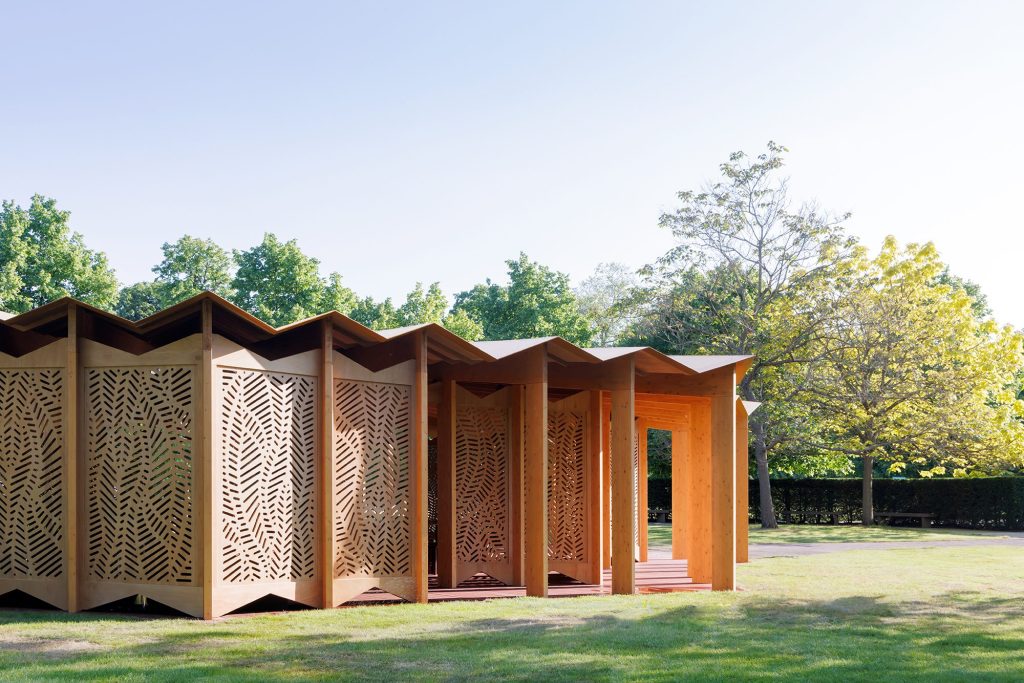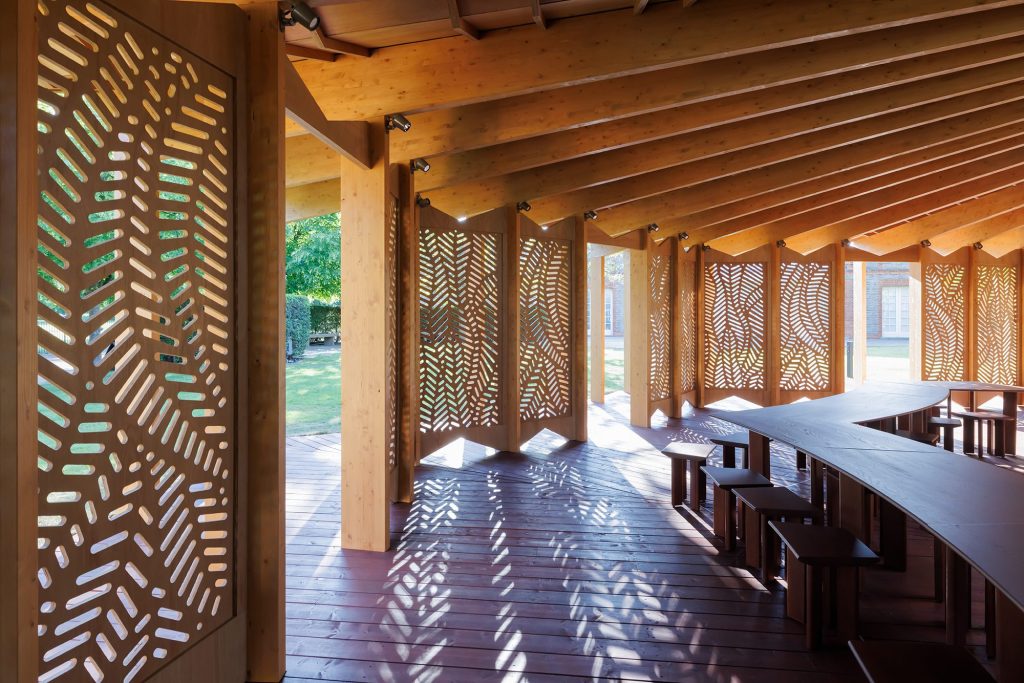 The Pavilion's design is an embodiment of the idea that food reflects care. It serves as a space for introspection, allowing us to reflect on our relationship with nature, land, and the environment. Ghotmeh's design encourages conviviality and provides an opportunity for us to share our thoughts, ideas, joys, concerns, cultural memories, traditions, responsibilities, and histories with one another.
The 300-square-meter pavilion structure was constructed by Ghotmeh to enclose a trio of scalloped-shaped tables, which were also designed by the architect, creating a meeting space that encourages dialogue. The Serpentine Pavilion is nine-sided, with scalloped edges inspired by adjacent tree roots. The construction is made of bio-based and low-carbon components.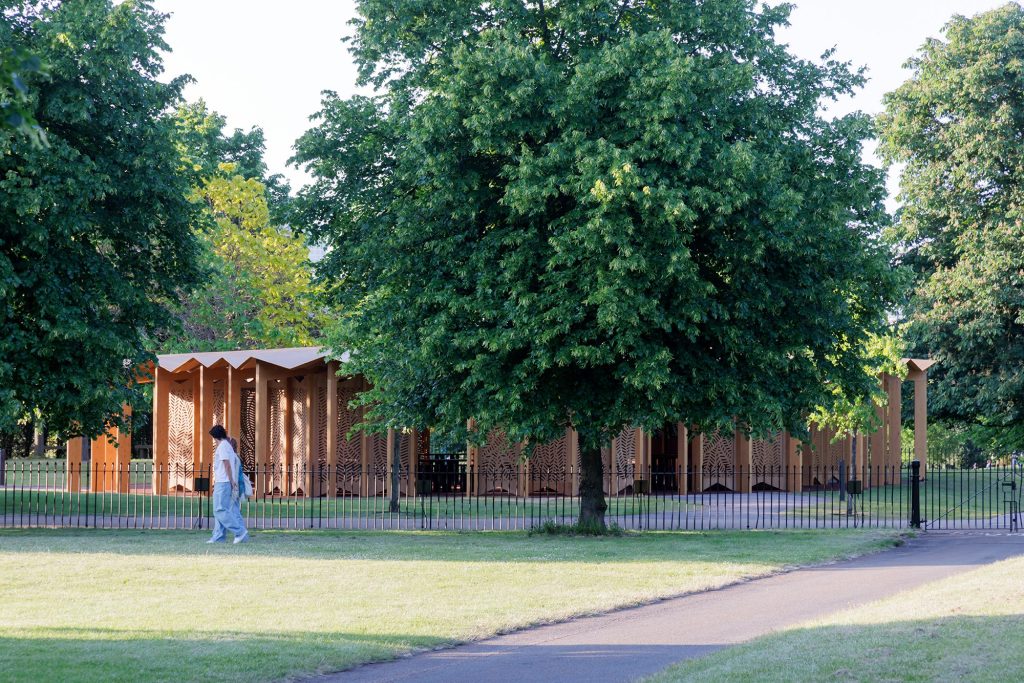 "There is such enthusiasm as the Pavilion's opening draws near and an occasion to provide a space for people to simply enjoy, stroll, and meet while discussing on the difficulties of today to spur the necessary change. The Pavilion rises as a wooden structure in keeping with the natural surroundings, inviting us to sit around exquisitely crafted stools and tables and take in the surroundings. Collaborating with The Conran Shop to create the tables and chairs I envisaged for the Pavilion, has been fantastic on this occasion. The Pavilion serves as a place of meeting, togetherness, conviviality, and joy, and the furniture serves as its focal point." said Lina Ghotmeh.