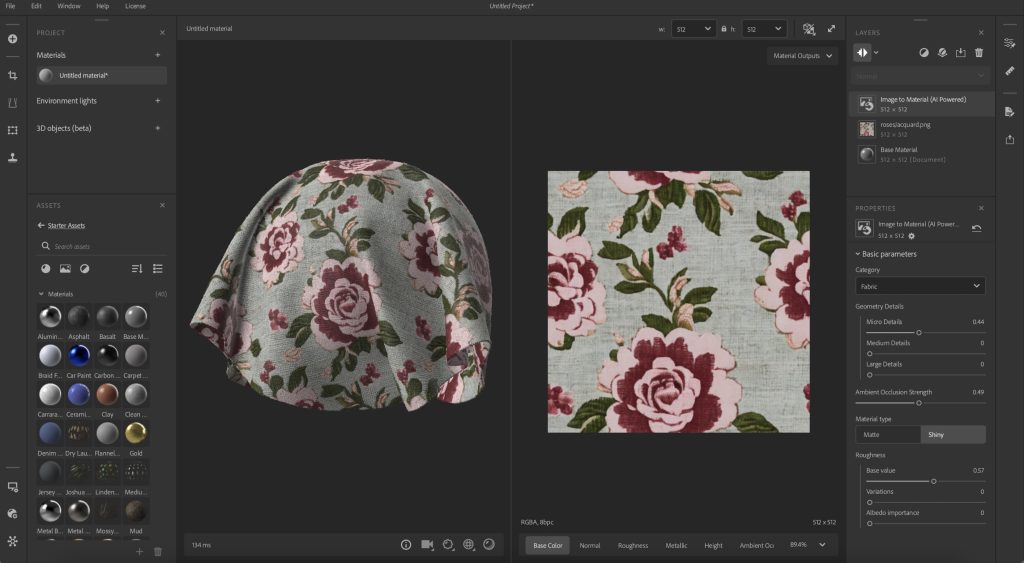 Adobe has recently launched Substance 3D Sampler 4.2, an updated version of its software that converts pictures into 3D material and photogrammetry. The new release comes with several new features and improvements, including enhancements to the Image to Material tool.
Substance 3D can now generate material channels such as Base Color, Roughness, Normal, Displacement, and Metallic from a single image. The team has incorporated AI to boost the tool's performance and improve the quality of the generated materials. The Image to Material tool now also supports a broader range of materials.
Another significant addition in version 4.2 is the Upscale layer, which can immensely enhance the features of your material or image by either doubling or quadrupling its resolution. This feature helps you to improve the quality and level of detail in low-resolution textures while maintaining feature consistency across maps during texture enlargement.
The new release also introduces a Layer Resolution system that gives users full control over the resolution of each layer. Each layer can adopt either the resolution of the document size or that of the layer directly beneath it.
Reference 1