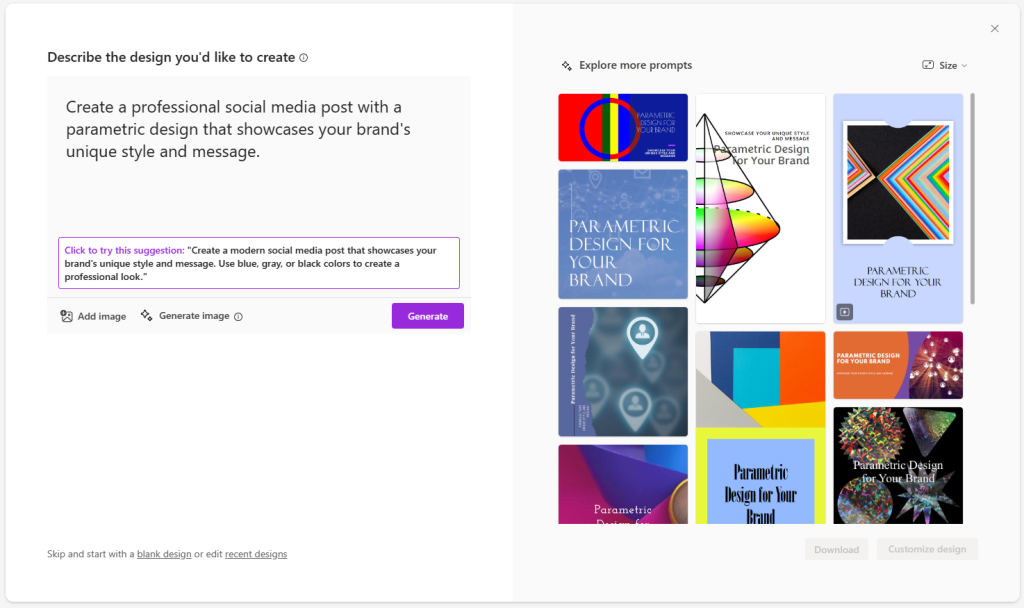 Microsoft Designer, a free AI-powered design tool, is now widely available to Edge users worldwide. Microsoft Designer can generate editable designs and elements.
The platform is directly accessible via the Edge web browser and features additional AI-powered creative tools to compete with rival graphic design services like Canva.
Designer now includes DALL-E-powered text-to-image generation, enabling users to personalize their designs with custom images.
Since October, there has been an intensive development process in artificial intelligence models for the product. As a result of these efforts, the Designer can suggest text and hashtags for social media content.
Designer will create a one-of-a-kind image with matching text and visuals. You can also change the colors, fonts, layout, and image elements. It also creates animated visuals with backgrounds and text transitions powered by AI.
Designer is a great tool for creating graphics without software. According to Microsoft, Edge is the first and only browser with an artificial intelligence-supported graphic design application. You must have a Microsoft account and sign in to use Microsoft Designer.