Studio Gang's Solar Carve Tower, a 10 Story Commercial Building in New York City Has Opened to Public.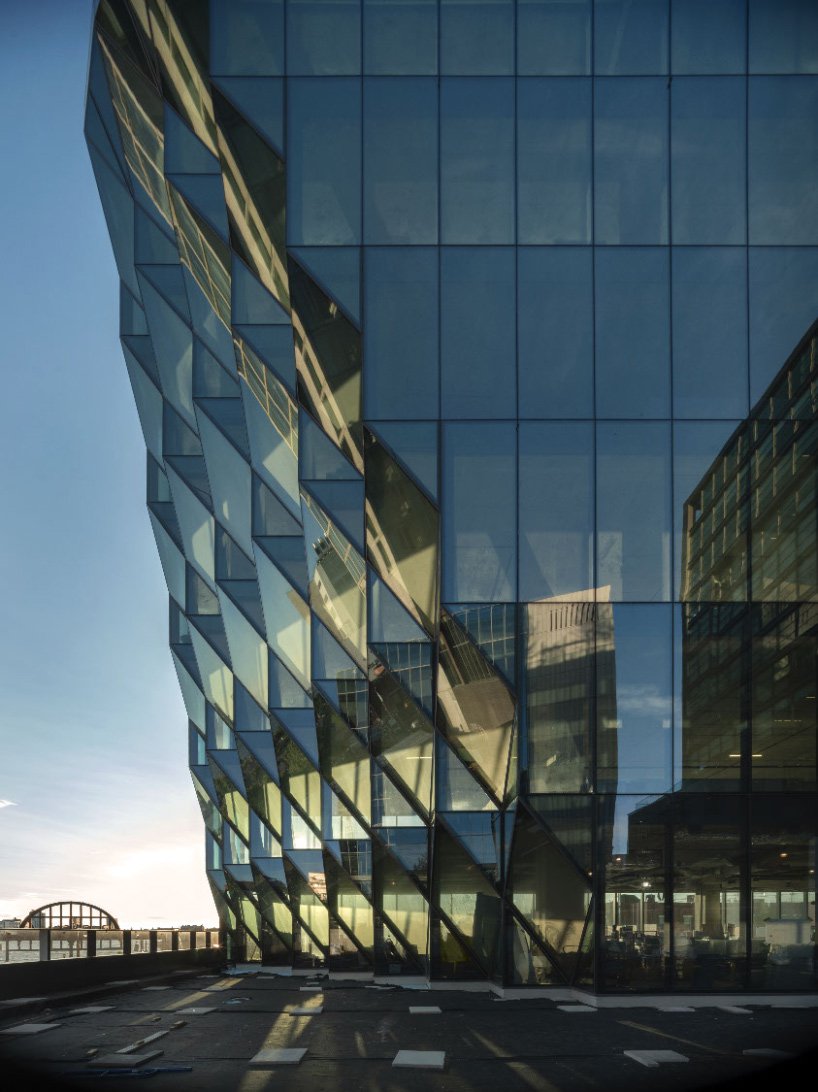 Studio Gang's Solar Carve Tower, a 10 story commercial building in New York City has opened to public late in july 2019. Sculpted by the angles of the sun, Solar Carve (40 Tenth Ave) explores how shaping architecture in response to solar access and other site-specific criteria can expand its potential to have a positive impact on its environment.
Located at the edge of Manhattan between the High Line park and the Hudson River, the building takes its unique form from the geometric relationships between the allowable envelope and the sun's path.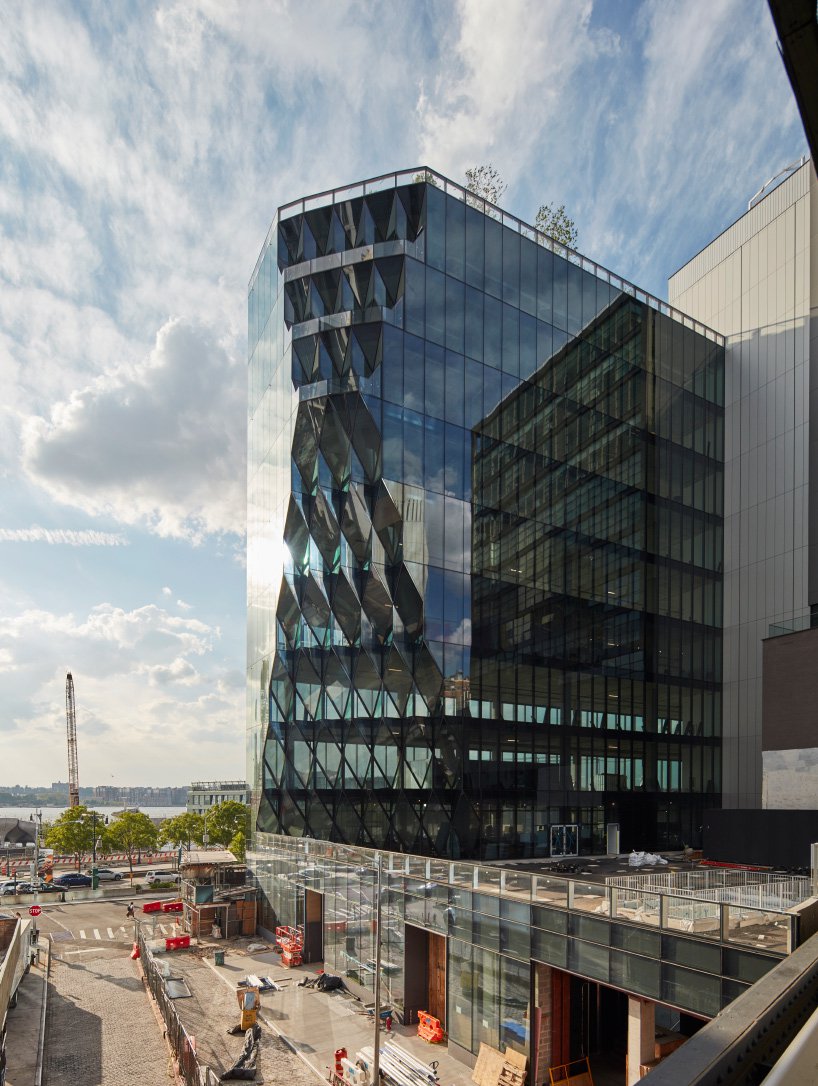 In addition to producing a faceted, gem-like facade, this integrated response allows the building to benefit the important public green space of the High Line—privileging light, fresh air, and river views to the public park—while also becoming a new iconic silhouette on the New York skyline.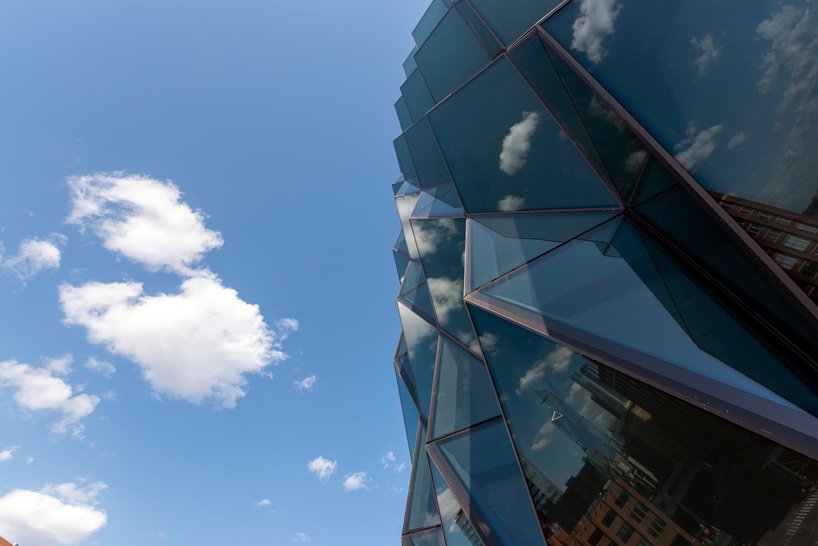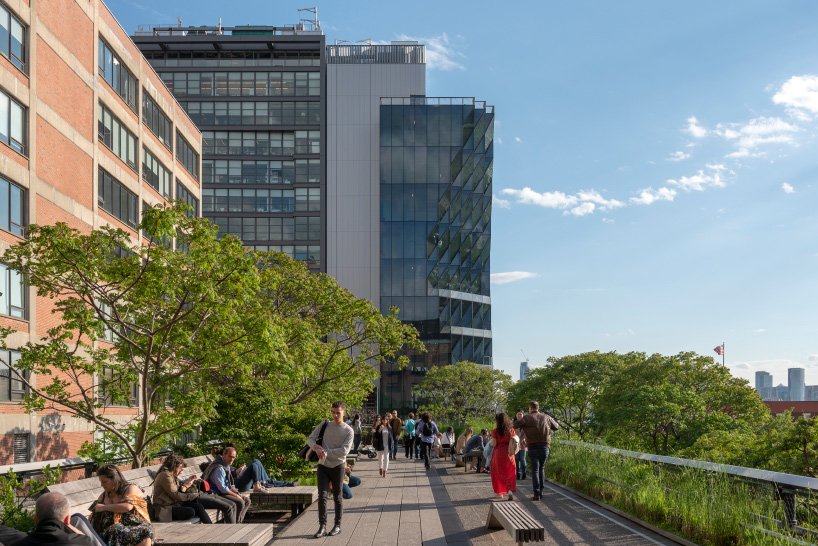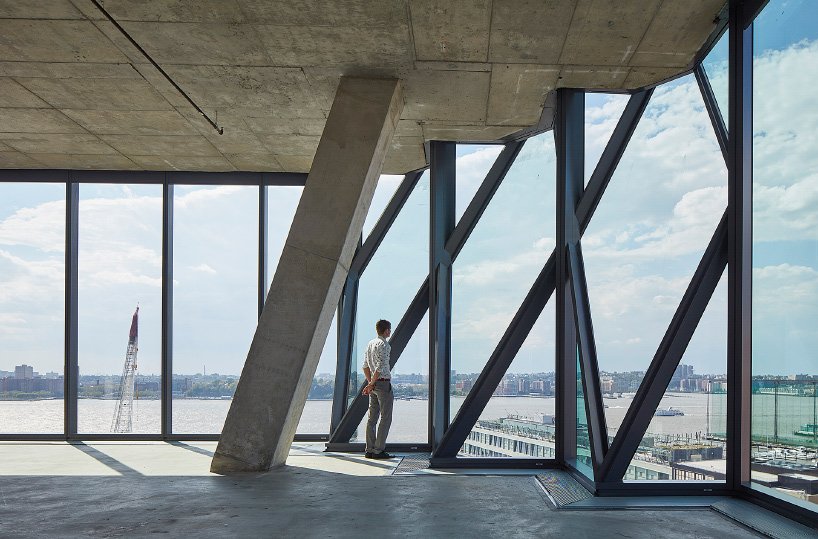 The design advances Studio Gang's "solar carving" strategy for enhancing connectivity in tall buildings. Developed through the Studio's ongoing tall building research, solar carving involves using incident angles of the sun's rays to sculpt a building's form.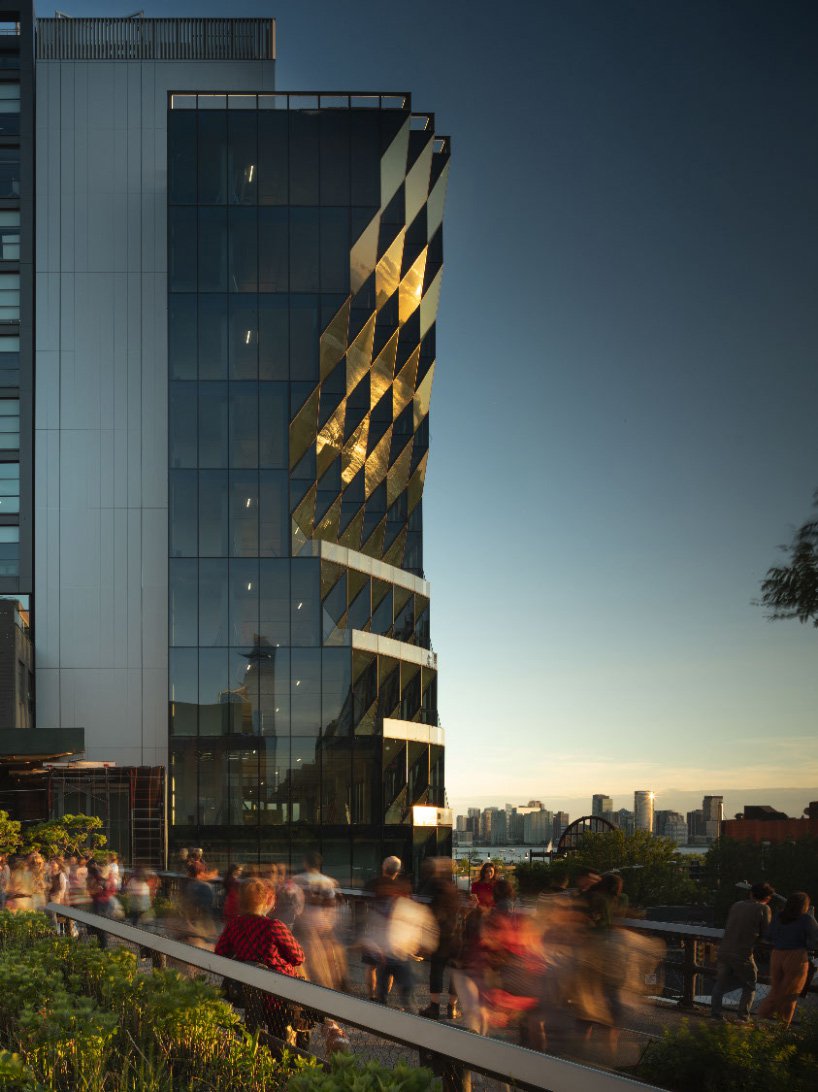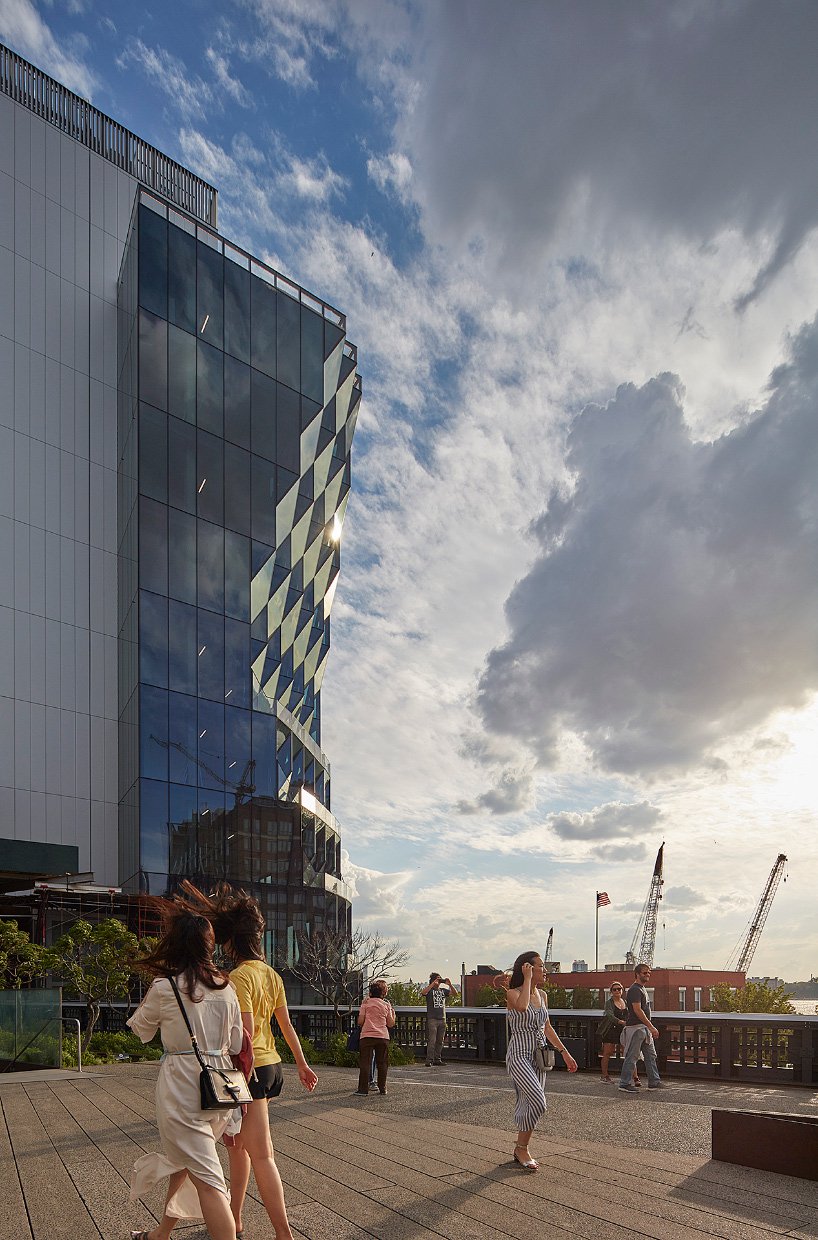 The glazing system has been geometrically optimized into a pattern of three-dimensional facets that articulate the carved sections of the tower.
The curtain wall unit is composed of a central diamond-shaped panel tilting downward, surrounded by four triangular pieces that are perpendicular to the slab to achieve standard stack joints.
The carved curtain wall not only blocks sun glare and heat gain but also creates dynamic corner workspaces. The facade will feature high-performance glass with low reflectivity.
At 82 stories, reaching a height of 876 feet, Studio Gang 's Aqua Tower Chicago , Illinois is one of few tall buildings to create a community on its facade. Designed by american architecture studio, the Aqua Tower, when viewed obliquely the highrise transforms into a slender rectangle from a far distance.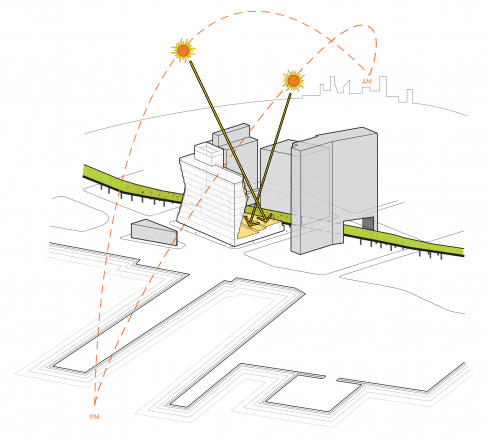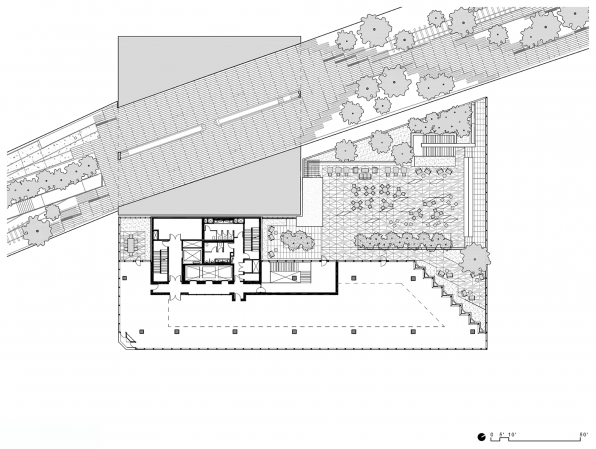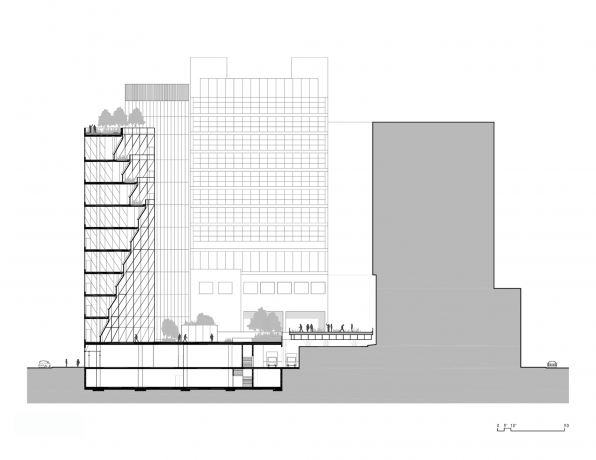 Architects : Studio Gang
Location : New York City, NY
Year : 2019
Client : 40-56 Tenth Ave Joint Ventures, LLC
Type : Office
Size : 166,750 sf
Sustainability : Targeting LEED Gold
Opus , is a new mixed use building by Zaha Hadid Architects in Dubai , with a giant atrium and a three story connecting bridge. New photographs of the Opus, taken by the architectural photographer Laurian Ghinitoiu demonstrates the scale of the project.
Via > Studio Gang
The twisted buildings of Absolute Towers in Mississauga , Canada designed by the Chinese architecture firm MAD Architects , and completed in 2012. Text description provided by the architects. Modernism has a famous motto: A house is a machine for living in.
The Toronto Tree Tower by Studio Precht in Canada 'We have enough steel, concrete and glass-towers in our cities. But if you walk through the city and suddenly see a tower made of wood and plants, it will create an interesting contrast. The warm, natural appearance of wood and the plants growing on its facade …