Opus, Carved Cube of Zaha Hadid Architects in Dubai, United Arab Emirates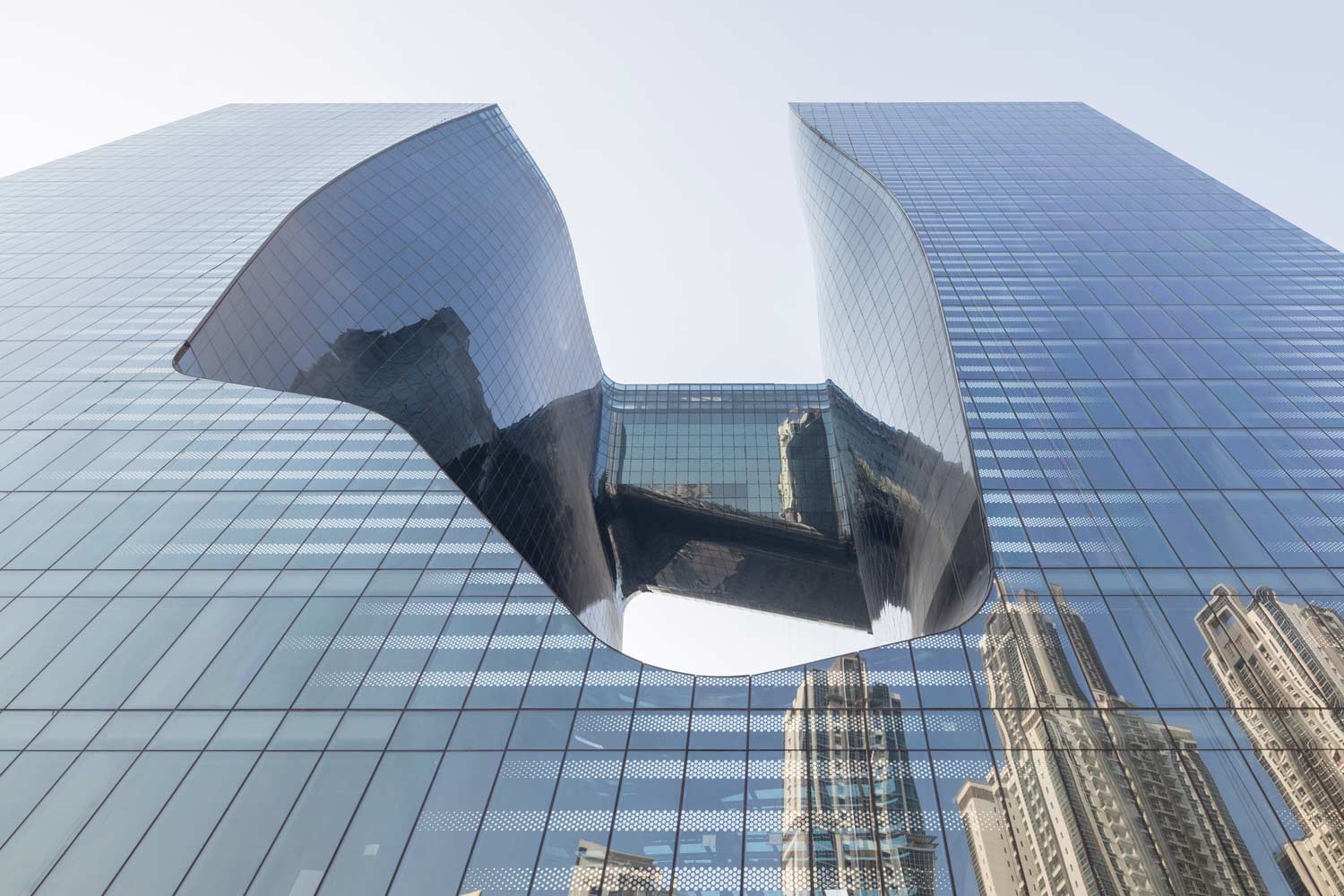 Opus, is a new mixed use building by Zaha Hadid Architects in Dubai, with a giant atrium and a three story connecting bridge. New photographs of the Opus, taken by the architectural photographer Laurian Ghinitoiu demonstrates the scale of the project. 
Located within Burj Khalifa district of Dubai, the Opus is designed as two separate towers that coalesce into a singular whole—taking the form of a cube. The cube is then 'carved', creating a central void that is an important volume within the building in its own right— providing views to the exterior from the centre of the building.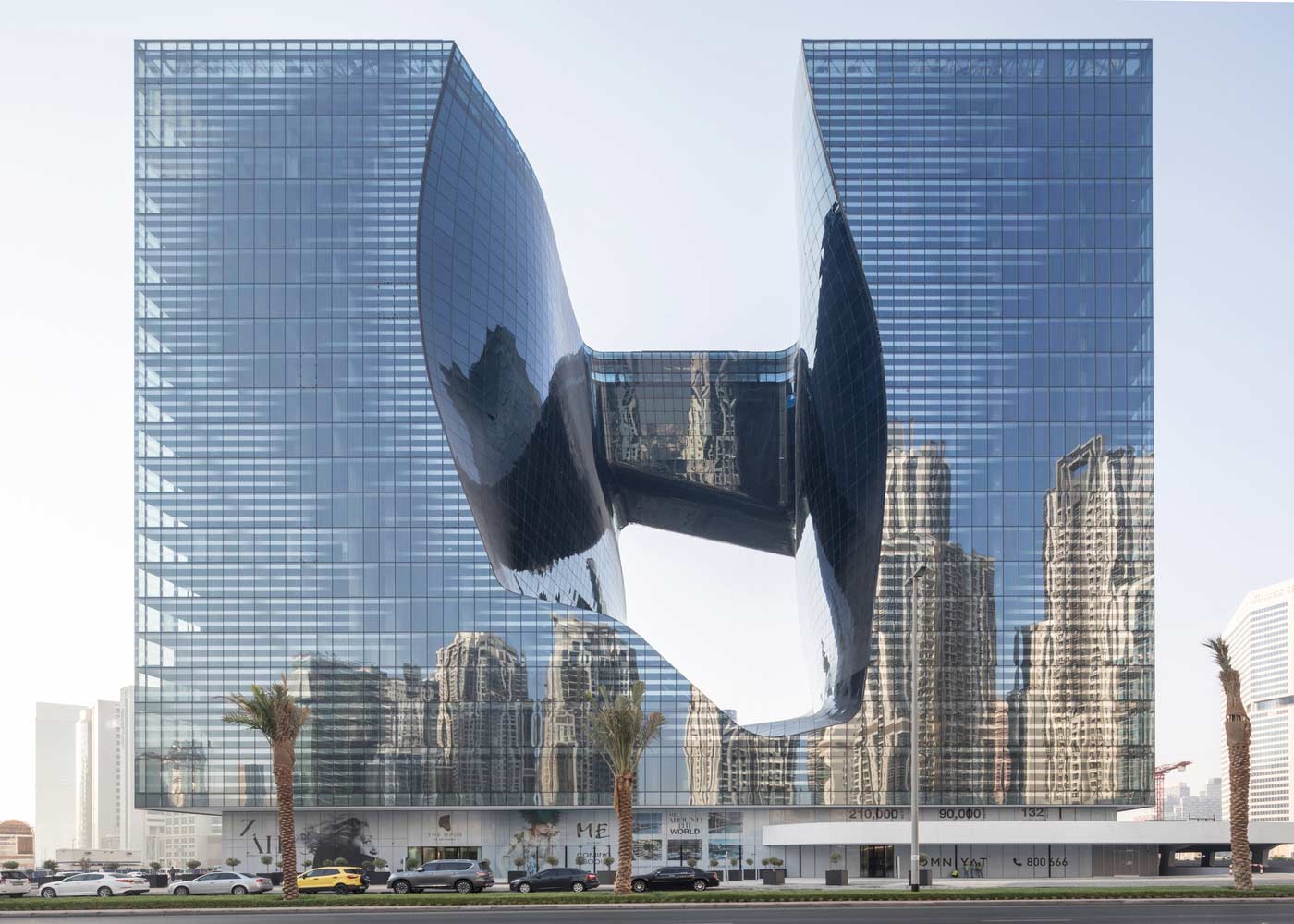 These two towers are linked by a four-storey atrium at ground level and also connected by an asymmetric 38 metre wide, three-storey bridge that is 71 metres above the ground. The free-formed fluidity of the Opus' eight-storey void contrasts with the precise orthogonal geometry of its surrounding cube.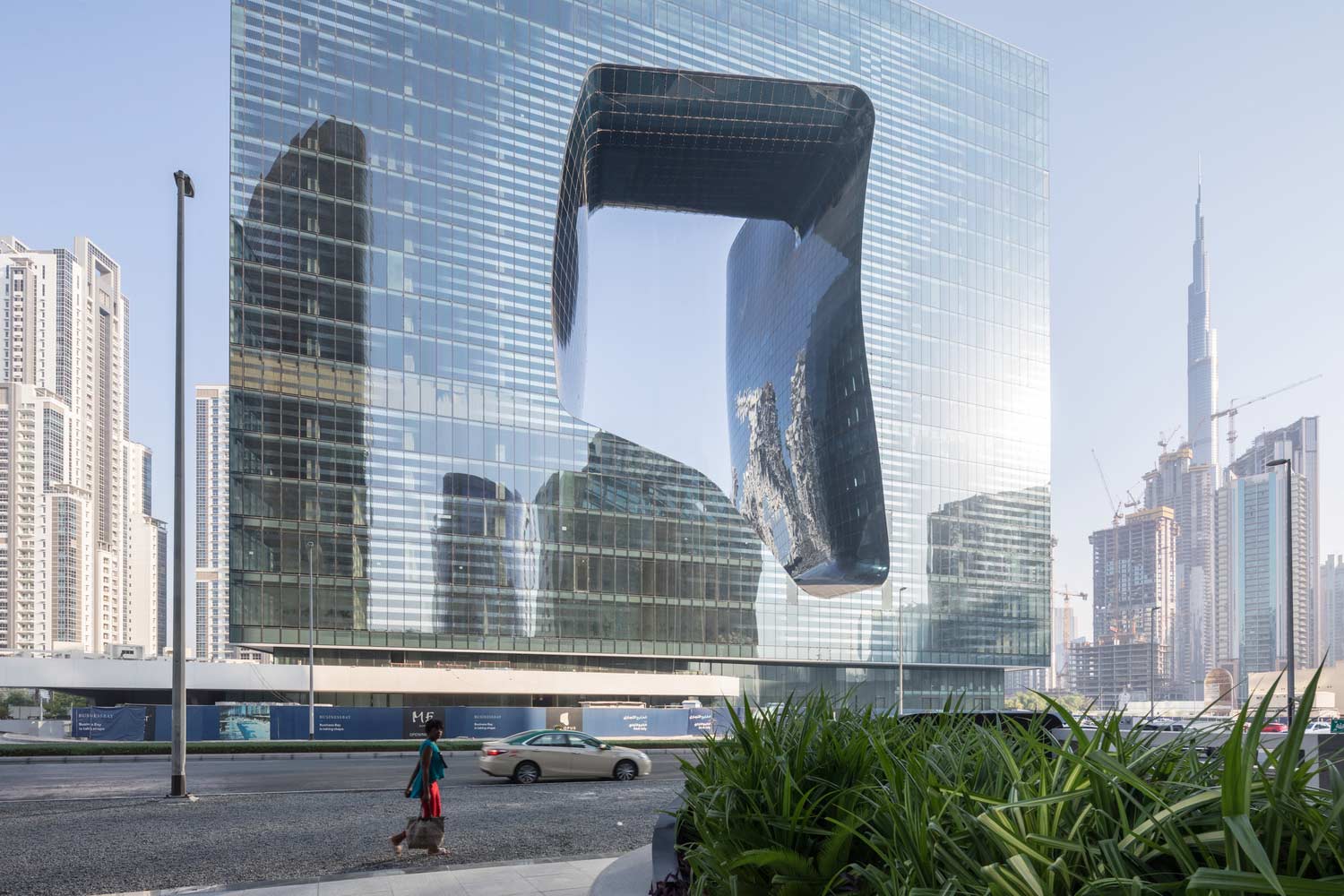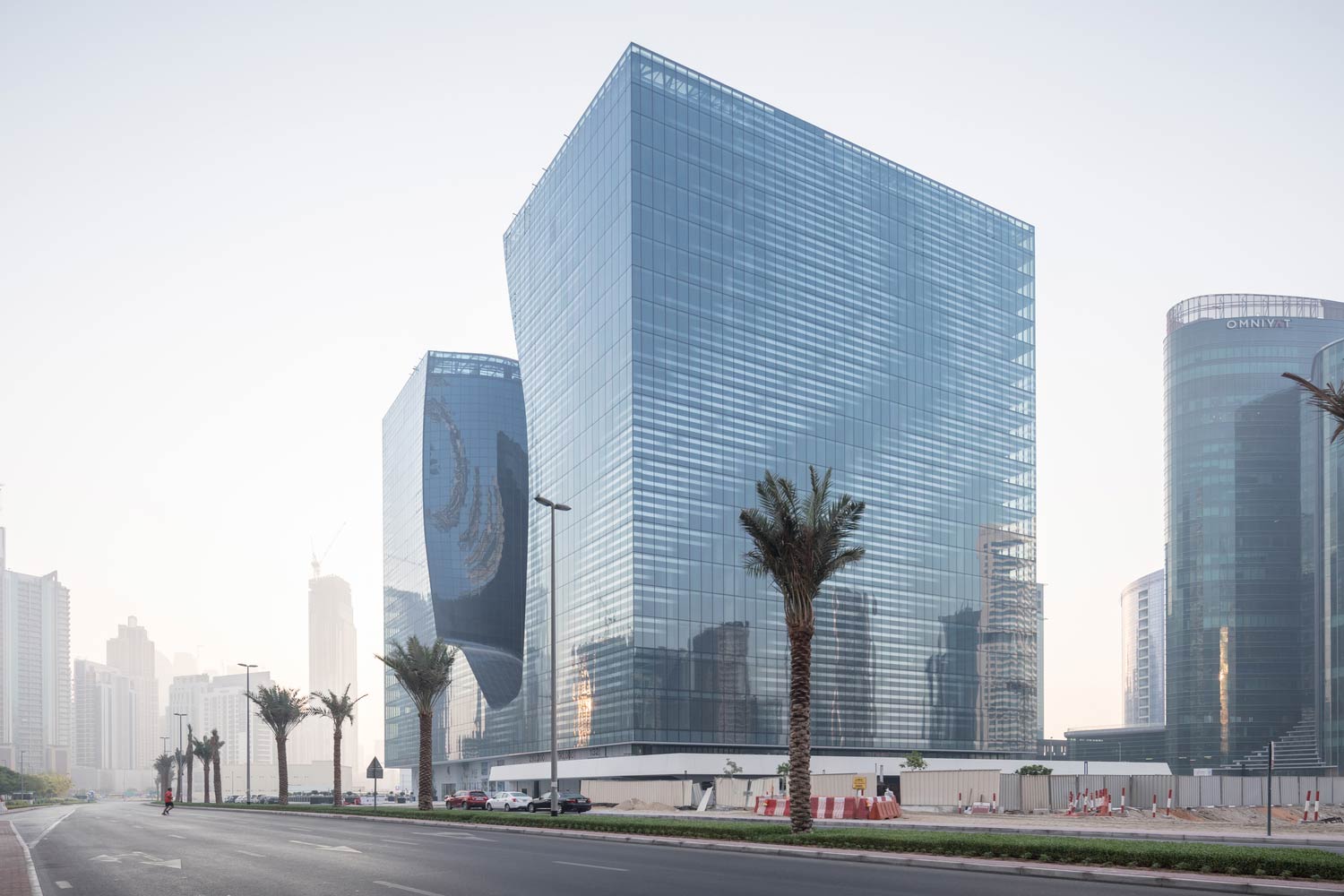 "The design conveys the remarkably inventive quality of ZHA's work; expressing a sculptural sensibility that reinvents the balance between solid and void, opaque and transparent, interior and exterior," explained Mahdi Amjad, Executive Chairman and CEO of the developer Omniyat.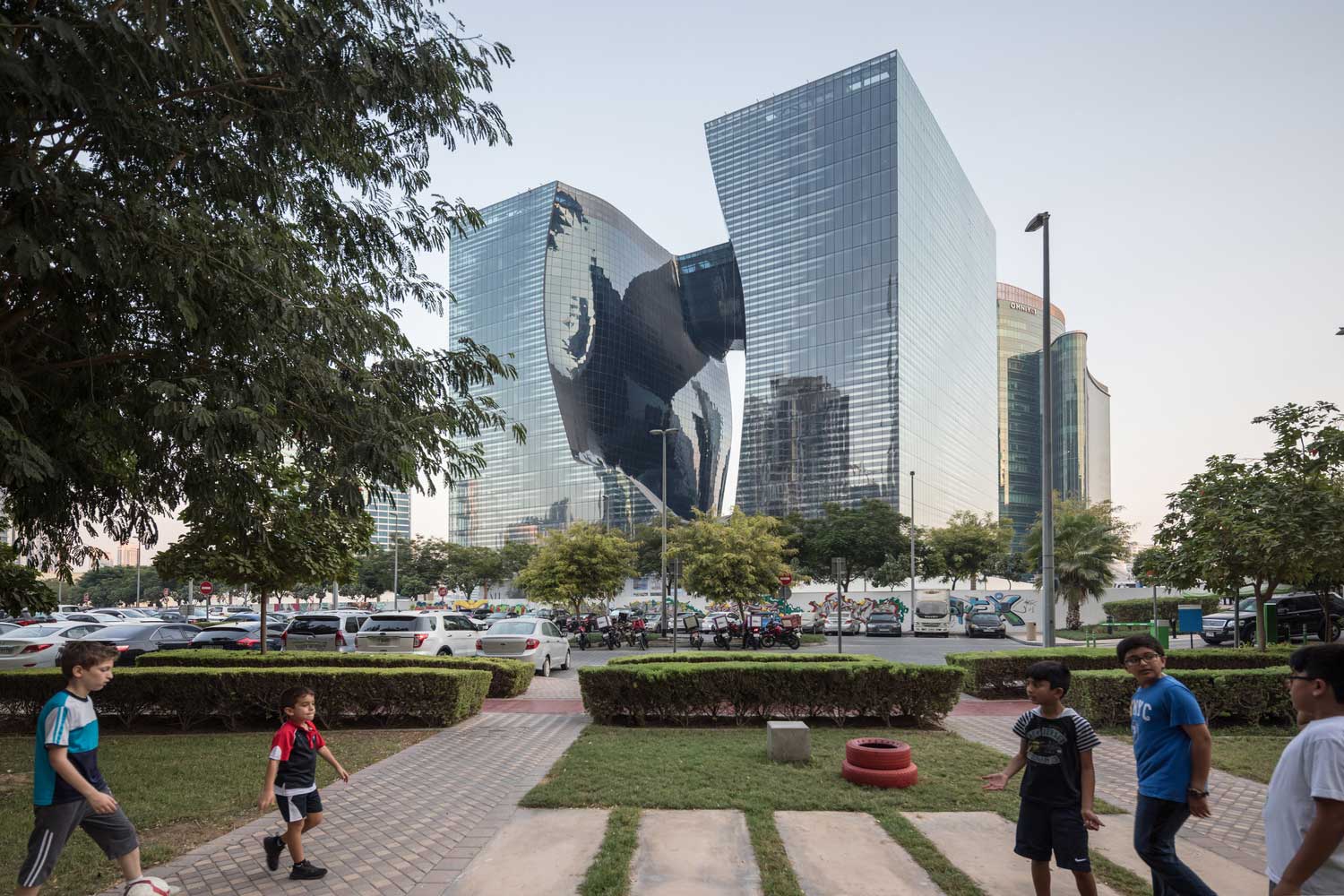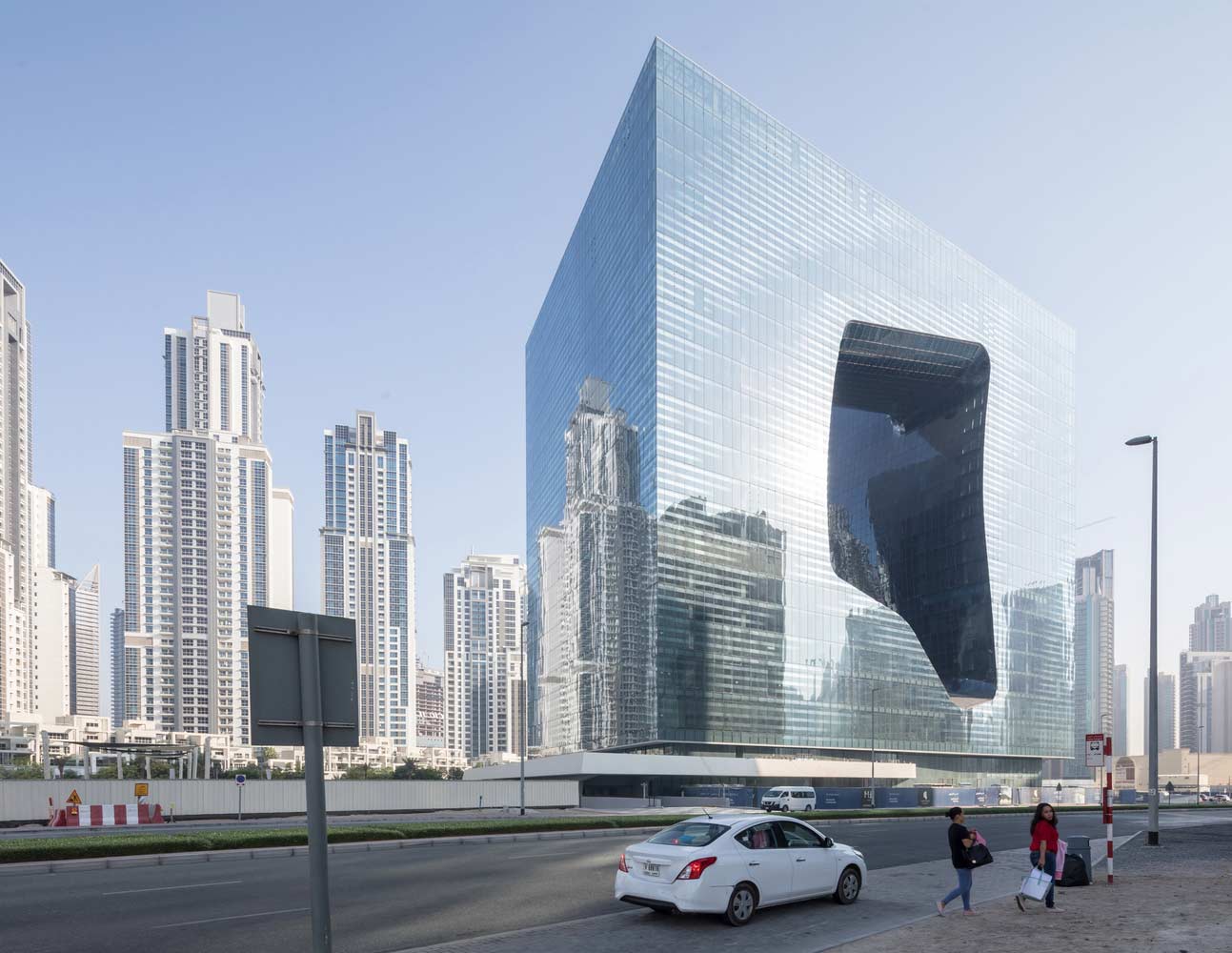 With interiors currently being installed for the 'ME by Melia' Dubai hotel that will soon welcome its first guests, the Opus will house 12 restaurants, rooftop bar and 56,000 sq. ft. of office space.
Operated by Melia Hotels International, one of the world's leading hoteliers with more than 350 hotels in 39 countries, 'ME by Melia' hotels are defined by their progressive, design-driven approach.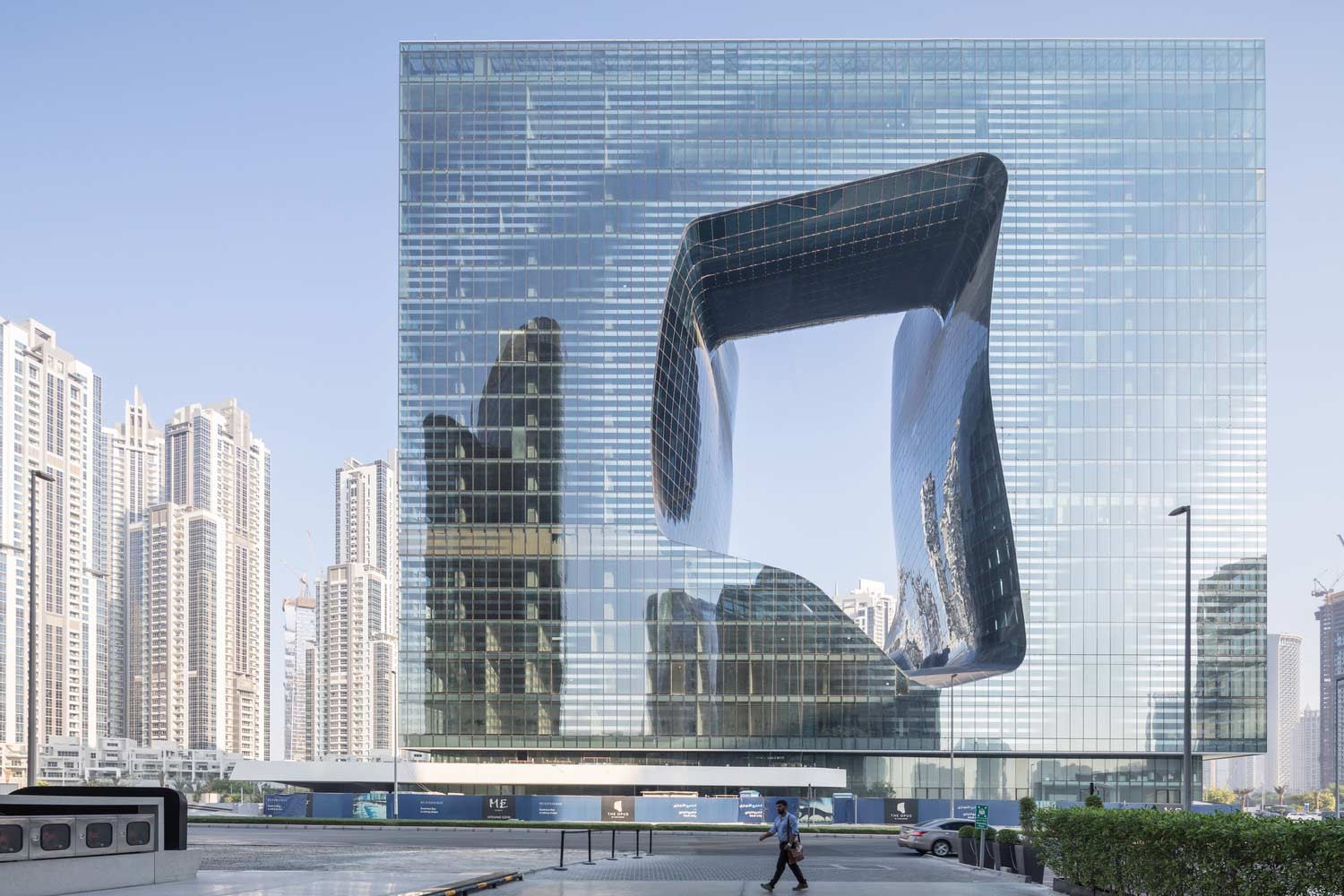 "You always expect to be surprised by ZHA's designs, but the Opus for 'ME by Melia' Dubai goes beyond what we could ever have anticipated. There's no doubt that ME Dubai will raise the bar for Dubai's hotels.
We are proud to have this amazing project in our portfolio," said Gabriel Escarrer, Vice Chairman and CEO, Meliá Hotels International at the announcement of ME Dubai.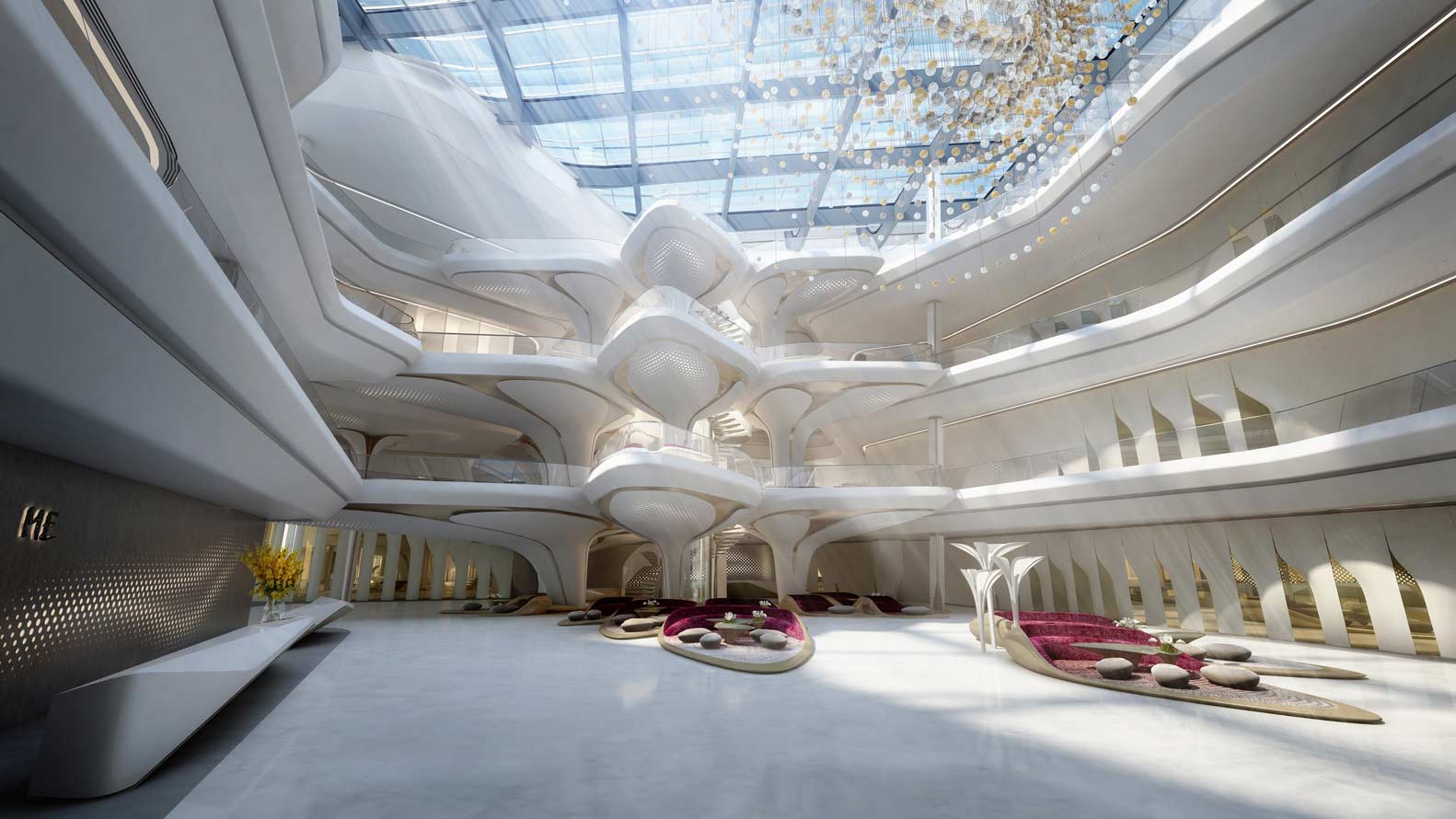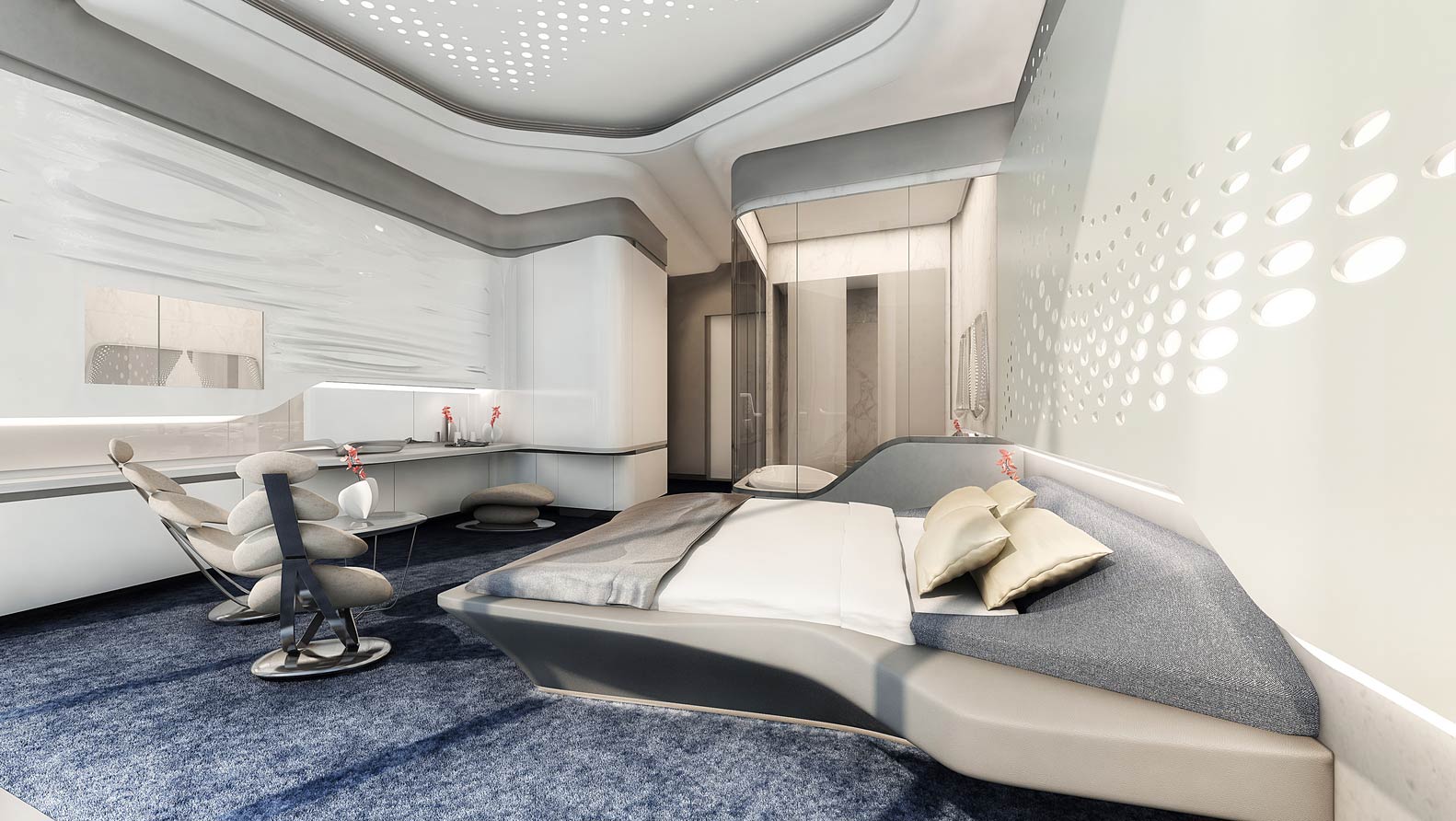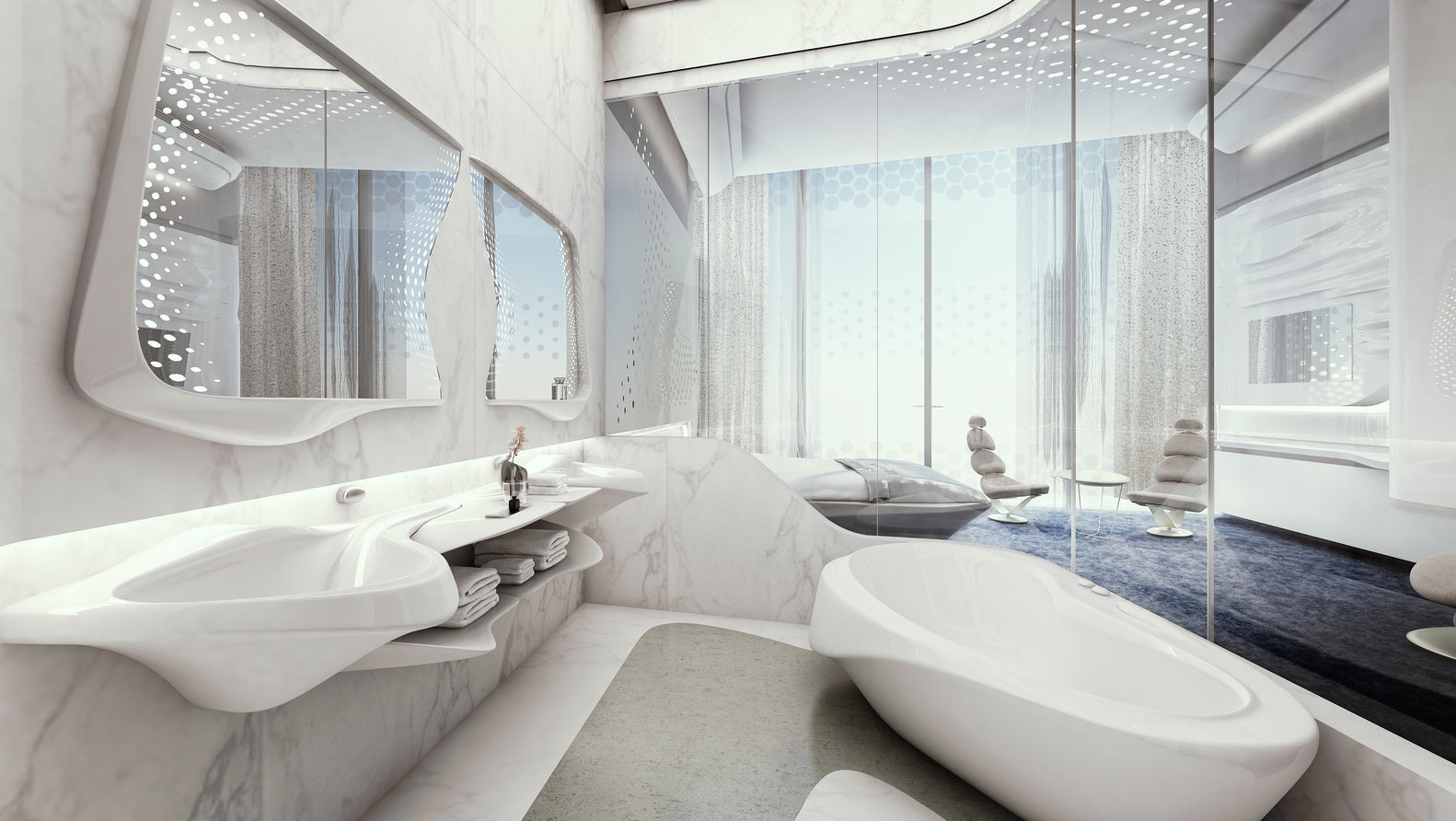 Architects : Zaha Hadid Architects
Location : Dubai – United Arab Emirates
Architecture Design : Zaha Hadid, Patrik Schumacher, Christos Passas
ZHA Design Director : Christos Passas
Area : 84345.0 m2
Project Year : 2019
Photographs : Laurian Ghinitoiu
Via > Zaha Hadid Arhitects