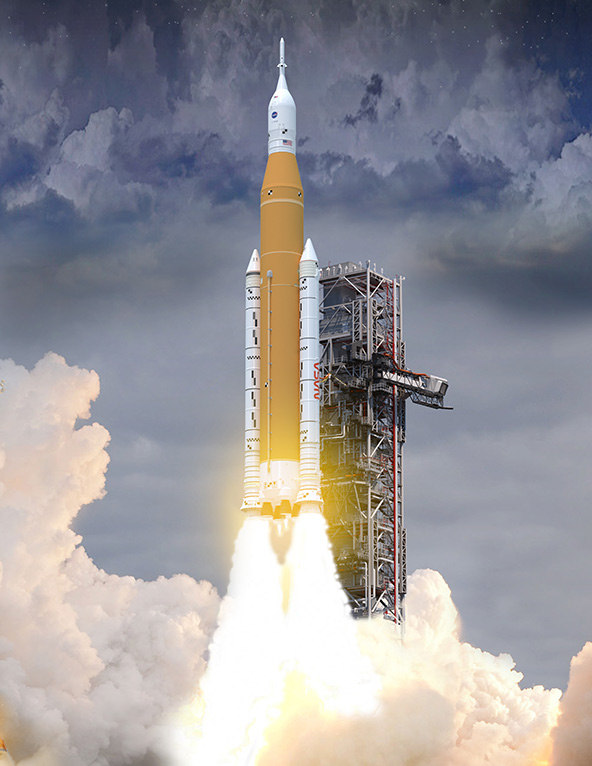 NASA is currently developing an architecture for the next stages of its Artemis lunar exploration campaign, which it hopes to launch in April. At a recent Space Transportation Association luncheon, Jim Free, NASA Associate Administrator for Exploration Systems Development, reported that there is still unfinished work from an architecture concept review held by the agency the week of Jan. 23 at the Kennedy Space Center. The review was held to examine how to achieve a set of objectives for the moon and Mars exploration that the agency developed last year.
Following that, NASA intends to release "one of the volumes" of the architecture definition document, which will focus on Artemis 2 through 5, a series of moon missions that will run until the end of this decade. The first crewed Orion mission, Artemis 2, will take astronauts to the moon. Artemis 3 will include the first Artemis crewed landing, while Artemis 4 and 5 will include both crewed landings as well as the assembly of lunar Gateway elements. Later Artemis missions will have less detail because NASA is trying to take things in chunks rather than locking in details for missions 6 through 10.
NASA plans to conduct architecture concept reviews annually, with the next one scheduled for November. Free said that this upcoming review will have a "heavier Mars focus" and will examine how later Artemis missions will align with long-term plans for human Mars missions. Among those who participated in the architecture concept review was Jody Singer, director of the Marshall Space Flight Center. She said at the luncheon that she appreciated knowing what skills and resources she needed for Marshall to support later Artemis missions to ensure the "viability" of the center.
Jim Free said he's told those working on Artemis not to focus on creating the new office but to remain mission-focused. NASA's decision in the fall of 2021 to split the Human Exploration and Operations Mission Directorate into the Space Operations Mission Directorate and Free's Exploration Systems Development Mission Directorate is another reason to remain mission-focused. Free added that he believed the new office would "overlay very nicely" with existing programs and that he hoped NASA would be able to establish the new office within the next couple of months.