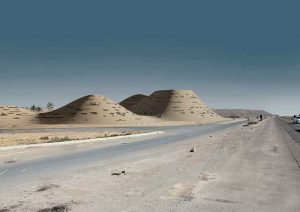 Text description provided by the architects. Iranian architecture studio Hajizadeh & Associates have proposed a cultural complex for the Chabahar, area of Iran, which is designed to become part of the surrounding landscape.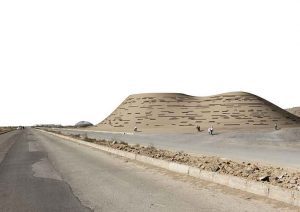 The Chabahar Free Zone Complex is located in the southern Iranian state called Sistan va Baluchestan, home to the country's only port to the Indian ocean, with ambitions to be a commercial and touristic hub.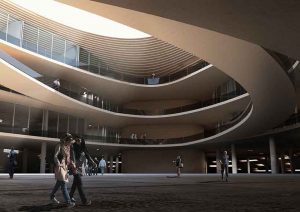 The structure is inspired by the dry desert and its plateaus, and mimics a traditional shed or 'kapar' that is common to the southern Iranian region – and which responds to its climate and geography.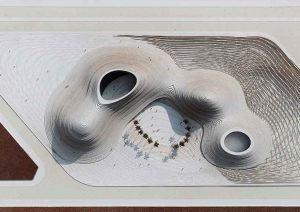 This is translated in the complex's low-leveled entrance height, which ensures end-users bow as they enter the building. The project was awarded the Concept design of the Year at the 2017 Middle East Architect Awards.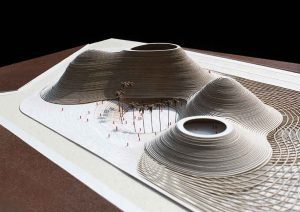 The architects – brothers Kourosh and Amir Hussein Hajizadeh – explained that the project is set in a very poor district of Iran with distinct vernacular architecture. The aim was to re-identify with the architecture using the "kapar' or shelter, which aligns with the architectural identity of Iran's southern region.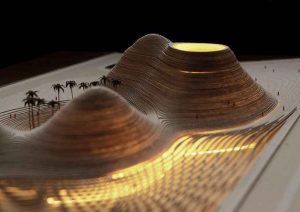 "Our building is a part of the history of Chobohar, it is part of the mountains, or a part of the sea. It is a part of the environement," said Amir Hussein Hajizadeh.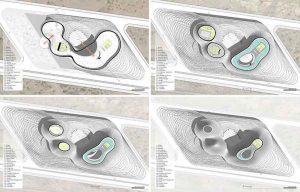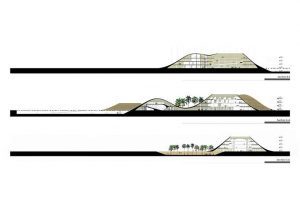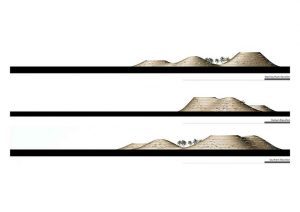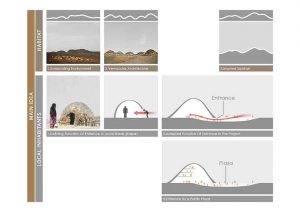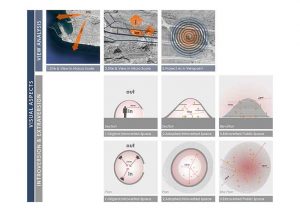 > Via Middle East Architect