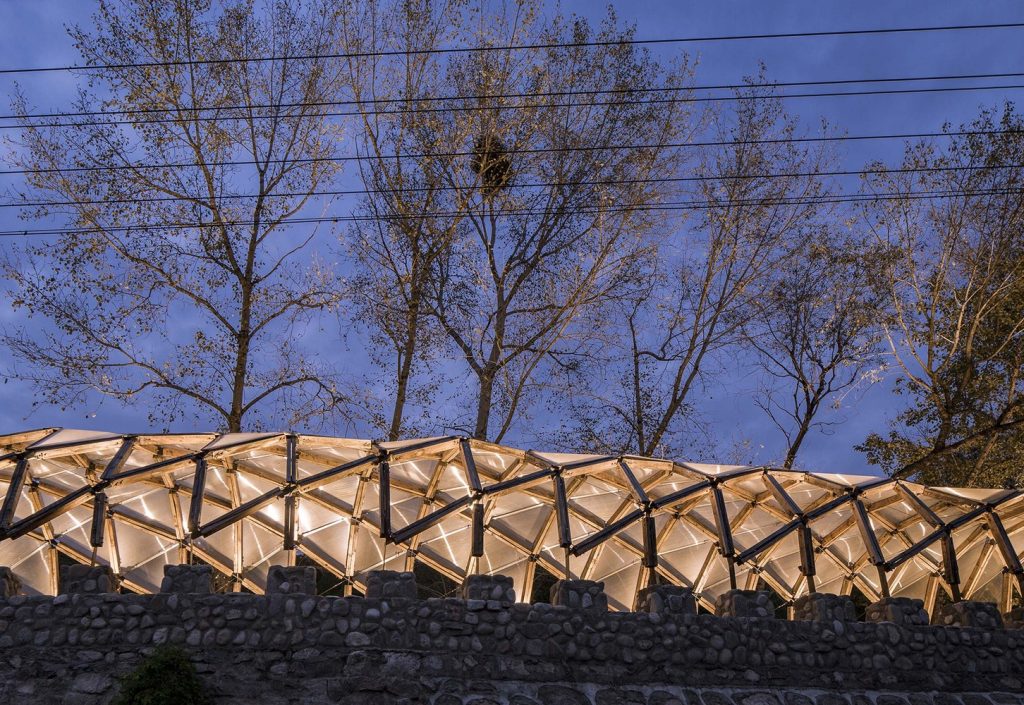 LUO Studio, a team of architects, designed a 274 m² building in Luotuowan Village, located in Longquanguan Town, Fuping County, Hebei. The settlement is located at the foot of the Taihang Mountains on the north side and borders Shanxi Province. The community had limited mobility due to the surrounding mountains, which hampered economic progress and produced a rise in decaying buildings. However, in recent years, the local government has invested money in renovating and building dwellings, therefore increasing people's quality of life.
Before the refurbishment, people could select between a traditional timber roof and a cast-in-situ concrete roof. The latter alternative was more popular since it was simpler to execute and because the majority of inhabitants were middle-aged or older. Many timber beams and rafters were left over from the demolition procedure during the renovation phase. Previously, wood waste had been used for heating and cooking.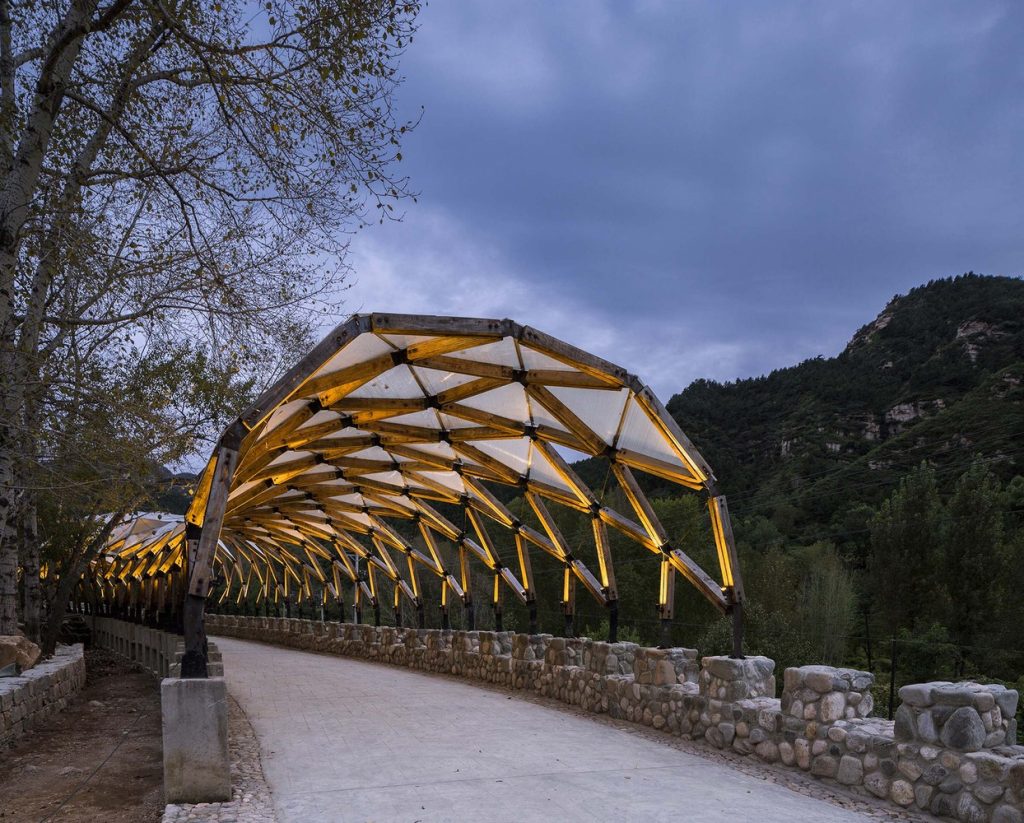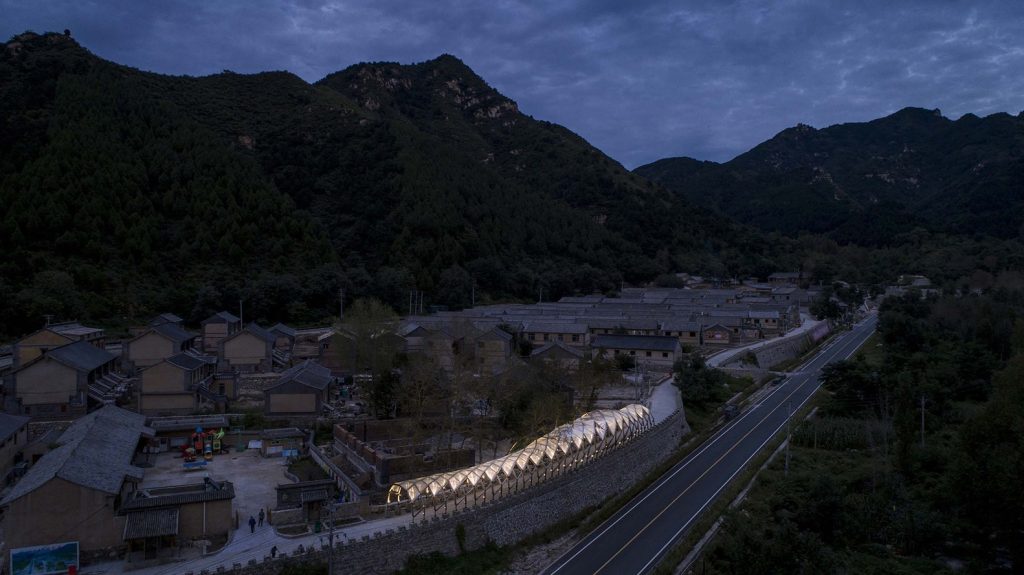 Heavy square steel bars and huge timbers were first identified as the principal building elements for a shade pergola over a long scarp with cement column piers on both sides. However, the architects followed the "dymaxion" idea, which tries to make the greatest space and most sturdy structure with the least amount of material. This method is consistent with the rural building paradigm, in which people use local resources to maximum function with little input.
The LUO Studio team planned the building components to be as tiny as possible, with wooden rod units serving as the structural system, which improves stability and creates more space. Grids in the construction strengthen its resistance to natural pressures, ensuring improved safety over a long period of usage. This building approach saved expenses while increasing efficiency.