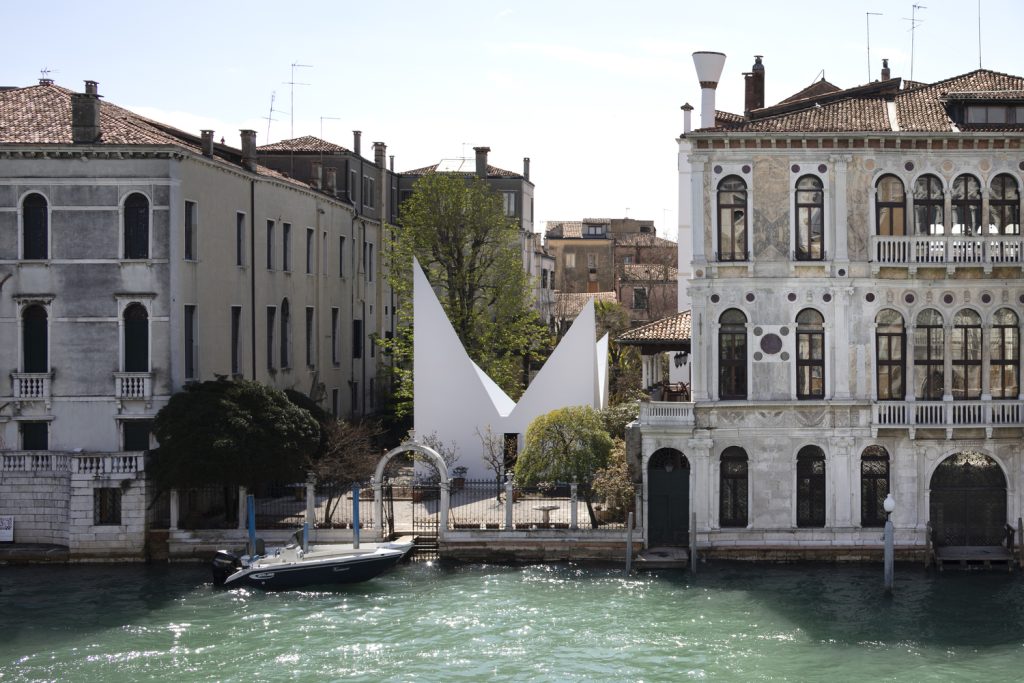 The 18th International Architecture Exhibition, known as Venice Architecture Biennale, curated by Lesley Lokko, will take place from May 20 to November 26, 2023, in the Giardini, the Arsenale, and other locations in Venice.
For the first time ever, the spotlight has fallen on Africa and the African Diaspora, that fluid and enmeshed culture of people of African descent that now straddles the globe. What do we wish to say? How will what we say change anything? And, perhaps most importantly of all, how will what we say interact with and infuse what 'others' say, so that the exhibition is not a single story, but multiple stories that reflect the vexing, gorgeous kaleidoscope of ideas, contexts, aspirations, and meanings that is every voice responding to the issues of its time?

Lesley Lokko, Curator of the 18th International Architecture Exhibition
Here is the latest list of national pavilions, commissioners, curators, exhibitors, and venues at the Venice Architecture Biennale 2023.
Albania
Untimely Meditations Or: How We Learn To Live in Synthesized Realities
Commissioner: Elva Margariti, Minister Of Culture Of The Republic Of Albania
Curators: Heramarte (Era Merkuri, Martin Gjoleka)
Exhibitors: Heramarte (Martin Gjoleka, Era Merkuri) With Ani Marku and Geraldo Prendushi
Venue: Arsenale
Argentina
El Futuro Del Agua
Commissioner: Paula Vázquez; Curator: Diego Arraigada;
Venue: Arsenale
Australia
Unsettling Queenstown
Commissioner: Janet Holmes À Court Ac; Curators: Ali Gumillya Baker, Anthony Coupe, Emily Paech, Julian Worrall, Sarah Rhodes
Venue: Giardini
Austria
Partecipazione / Beteiligung
Commissioner: The Arts and Culture Division Of The Federal Ministry For Art, Culture, The Civil Service and Sport Of Austria
Curators/Exhibitors: Akt (Fabian Antosch, Gerhard Flora, Max Hebel, Adrian Judt, Julia Klaus, Lena Kohlmayr, Philipp Krummel, Gudrun Landl, Lukas Lederer, Susanne Mariacher, Christian Mörtl, Philipp Oberthaler, Charlie Rauchs, Helene Schauer, Kathrin Schelling, Philipp Stern and Harald Trapp) & Hermann Czech
Venue: Giardini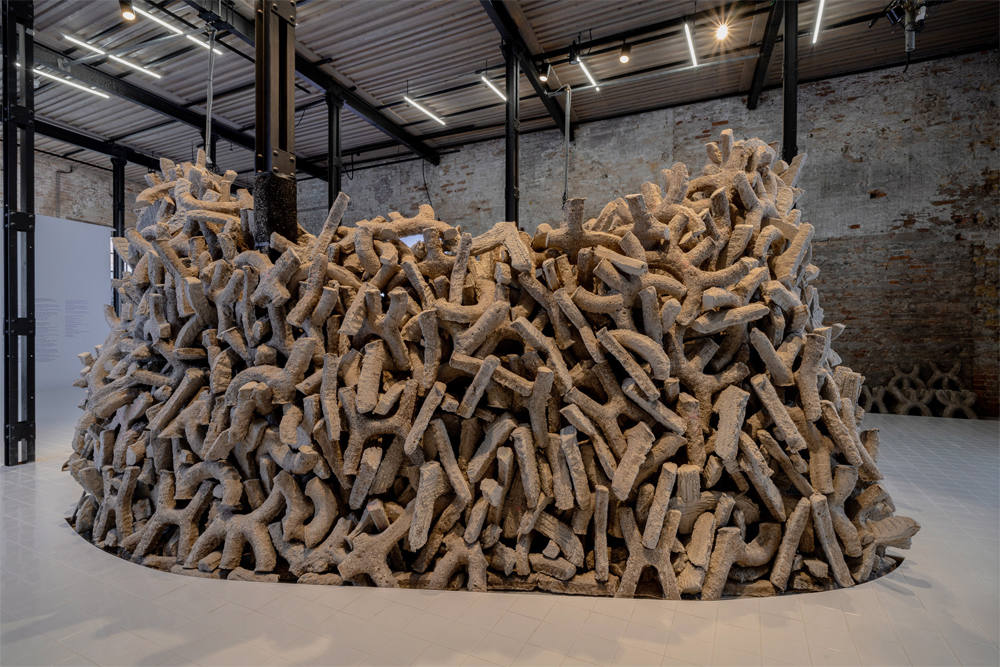 Bahrain
Sweating Assets
Commissioner: Shaikh Khalifa Bin Ahmad Al Khalifa, Bahrain Authority For Culture & Antiquities
Curators: Maryam Aljomairi, Latifa Alkhayat
Exhibitors: Maryam Aljomairi and Latifa Alkhayat, Waleed Alzubari, Hajar Budhahi, Sara Ali, Nada Almulla, Alanood Alkhayat, Hussain Almosawi, Saleh Jamsheer
Venue: Arsenale
Belgium
In Vivo
Commissioner: Fédération Wallonie-Bruxelles
Curators/Exhibitors: Bento Et Vinciane Despret
Venue: Giardini
Brazil
Terra [Earth]
Commissioner: José Olympio Da Veiga Pereira, President Of The Fundação Bienal De São Paulo
Curators: Gabriela De Matos E Paulo Tavares
Exhibitors: Ana Flávia Magalhães Pinto, Ayrson, Heráclito, Day Rodrigues With Participation By Vilma Patricia, Fissura, Ilê Axé Iyá Nassô Oká (Casa Branca Do Engenho Velho), Juliana Vicente, Mbya-Guarani Indigenous People, Tukano, Arawak and Maku Indigenous Peoples, Tecelãs Do Alaká (Ilê Axé Opô Afonjá), Thierry Oussou, Vídeo Nas Aldeias
Venue: Giardini
Bulgaria
Education Is The Movement From Darkness To Light
Commissioner: Alexander Staynov
Curator: Boris Tikvarski
Exhibitors: Boris Tikvarski, Alexander Dumarey, Bojidara Valkova, Mariya Gyaurova, Mike Fritsch and Kostadin Kokalanov
Venue: Sala Del Tiziano, Centro Culturale Don Orione Artigianelli, Dorsoduro 919
Canada
Not For Sale!
Commissioner: Canada Council For The Arts
Curators: Architects Against Housing Alienation (Aaha)
Exhibitors: A Better Tent City Waterloo Region; Affordable Housing Association Of Nova Scotia; Alex Wilson, University Of Saskatchewan; At Home in The North; Atelier Big City; Bâtir Son Quartier; Black Urbanism To; Canadian Cohousing Network; Centre D'ecologie Urbaine De Montréal (Ceum); Cp Planning; David T Fortin Architect Inc; Fbm Architecture – Interior Design Planning; Gentrification Tax Action; Grounded Architecture Inc.; Haeccity Studio Architecture; Idle No More; Ipek Türeli, Mcgill University; Katlia Lafferty, National Indigenous Housing Network; Keele Eglinton Residents; L'oeuf Architects; Lancelot Coar, University Of Manitoba; Lga Architectural Partners; Luugigyoo, Patrick R. Stewart Architect, Nisga'a Nation; Navigator Street Outreach Program; One House Many Nations; Ouri Scott, Urban Arts Architecture Inc.; Parkdale Neighbourhood Land Trust; Sarah Silva, Hiyam Housing; Soca (Studio Of Contemporary Architecture); Solo Architecture; Svn Architects and Planners; Sylvia Mcadam, Windsor University; Table De Concertation Du Faubourg Saint-Laurent; Toronto Tiny Shelters; Tuf Lab; Xalek/Sekyu Siyam Chief Ian Campbell, Skwxwu7mesh Uxwumixw (Squamish Nation)
Venue: Giardini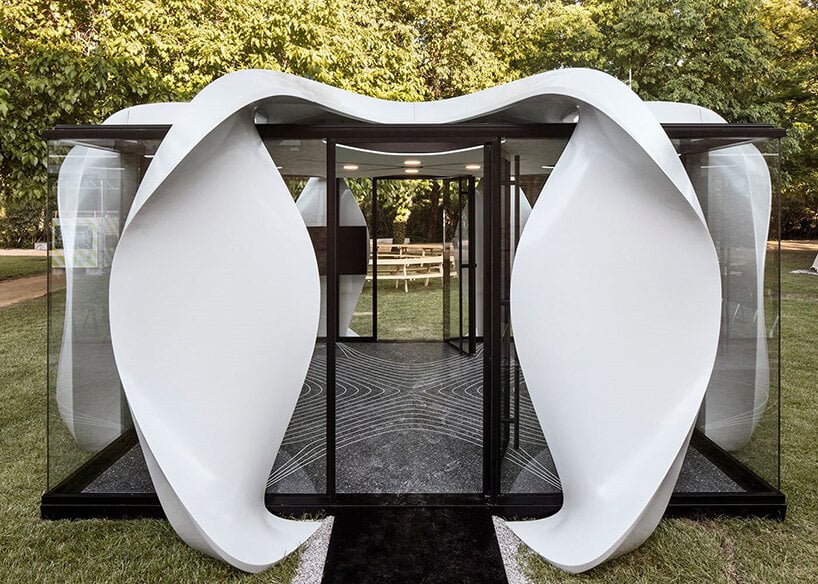 Chile
Commissioner: Cristobal Molina Baeza
Venue: Arsenale
China
Renewal: A Symbiotic Narrative
Commissioner: China Arts and Entertainment Group Ltd
Curator: Ruan Xing
Exhibitors: Bo Hongtao, Cai Chunyan/Liu Tao, Du Chunlan, Fan Beilei/Kong Rui/Xue Zhe, Guo Yuchen/Yang Siqi/Zhan Beidi/Jiang Boyuan/Wang Jingwen/Yang Shuo, He Jianxiang/Jiang Ying, He Mengjia, Huang Huaqing, Huang Yinwu, Kong Yuhang/Yang Wei, Li Danfeng/Zhou Jianjia, Li Xinggang, Liu Doreen Heng, Liu Kenan/Zhang Xu, Liu Moyan/Su Peng/Ju Anqi/Ying Shijiao/Li Yuanyuan/Song Jiawei, Liu Yuyang, Long Ying, Luo Jing/Yu Borou, Meng Fanhao, Qian Shiyun, Ruan Xing/Zhang Yang, Shui Yanfei, Song Yehao, Sun Haode/Student Team Sjtu, Tong Ming/Ren Guang/Guo Hongqu, Wang Dan/Li Zhibo, Wang Qiu'an, Wang Xin/Sun Yu, Wang Yan, Wang Zhuo'er, Wu Hongde/Du Qian/Rao Fujie/Wang Hao, Xu Xunjun/Zhang Xudong/Pang Lei, Yang Yongliang, Zhang Bin, Zhang Jiajing, Zhang Li/Zhao Peng/Ye Yang, Zhang Ming/Zhang Zi/Qin Shu/Su Ting, Zhang Tong/Aldo Aymonino, Zheng Xiaodi, Zhou Wei, Zhuang Shen/Ren Hao/Tang Yu/Zhu Jie, Zhuang Ziyu, Shanghai Design Week, Atelier Deshaus, Arcplus Group-Ecadi (East China Architectural Design & Research Institute Co./Ltd.), Arcplus Group-Institute Of Shanghai Architectural Design & Research(Co./Ltd.),Cbc Building Centre, Chongqing Architectural Design Institute Of Chongqing Design Group.
Venue: Arsenale
Croatia
Same As It Ever Was
Commissioner: Ministry Of Culture and Media Of The Republic Of Croatia
Curators: Mia Roth, Tonči Čerina
Exhibitors: Mia Roth, Tonči Čerina, Luka Fatović, Vedran Kasap, Ozana Ursić, Niko Mihaljević, Ivica Mitrović
Venue: Arsenale
Cyprus
From Khirokitia To Mars
Commissioner: Petros Dymiotis, Cultural Officer At The Cultural Services Of The Deputy Ministry Of Culture
Curators/Exhibitors: Petros Lapithis, Lia Lapithi, Nikos Kouroussis, Loanna Loannou Xiari, Cyprus Space Exploration Organization
Venue: Associazione Culturale Spiazzi, Castello 3865
Czech Republic
The Office For A Non-Precarious Future
Commissioner: Helena Huber-Doudová
Exhibitors: Eliška Pomyjová, David Neuhäusl, Jan Netušil
Venue: Arsenale (and Giardini)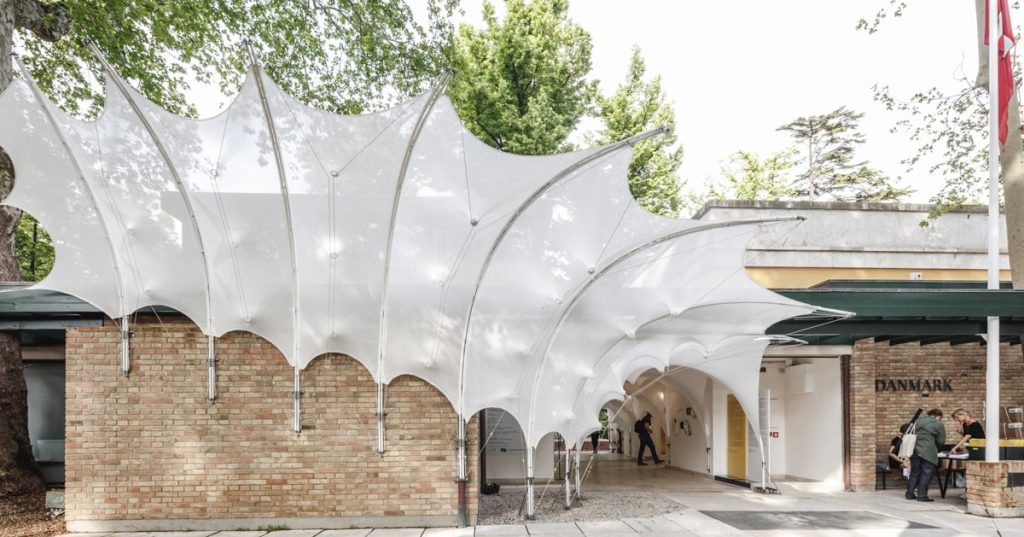 Denmark
Coastal Imaginaries
Commissioner: Kent Martinussen, Danish Architecture Centre
Curator: Josephine Michau
Exhibitors: Schønherr Landscape Architects, David Garcia, Giacomo Brusa Cattaneo, Laurits Sporon Bøving Genz, Dejle Zaradesht Mohamad, Iisa Eikaas, Katrina Wiberg, Anna Aslaug Lund and Christian Friedländer
Venue: Giardini
Egypt
Nilab – Il Nilo Come Laboratorio
Commissioner: Ministero Della Cultura Egiziano- Accademia D'egitto- National Organization For Urban Harmony
Curators/Exhibitors: Ahmed Sami Abd Elrahman, Marina Tornatora, Ottavio Amaro, Ghada Farouk, Moataz Samir
Venue: Giardini
Estonia
Home Stage
Commissioner: Raul Järg
Curators/Exhibitors: Aet Ader, Mari Möldre, and Arvi Anderson
Venue: Castello 96 (Salizada Streta, 96)
Finland (Aalto)
Huussi – Imagining The Future History Of Sanitation
Commissioner: Katarina Siltavuori, Archinfo – Information Centre For Finnish Architecture
Curator: Arja Renell, The Dry Collective
Exhibitors: The Dry Collective: Antero Jokinen, Emmi Keskisarja, Barbara Motta, Arja Renell, Eero Renell, Janne Teräsvirta
Venue: Giardini
France
Ball Theater / La Fête N'est Pas Finie
Commissioner: Institut Français With The Ministry Of Europe and Foreign Affairs and The Ministry Of Culture
Curators: Muoto & Georgi Stanishev
Venue: Giardini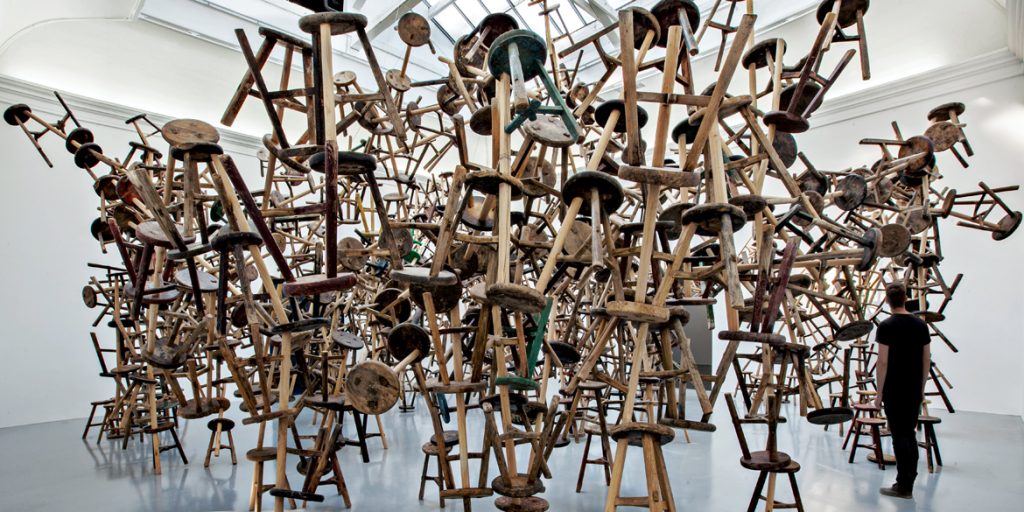 Georgia
January, February, March
Commissioner: Magda Guruli
Curators: Gigi Shukakidze, Tinatin Gurgenidze, Otar Nemsadze
Exhibitors: Tbilisi Architecture Biennale, Gigi Shukakidze, Tinatin Gurgenidze, Otar Nemsadze, Giorgi Vardiashvili, Aleksandre Soselia, Stefano Tornieri, Lado Kandashvili, Giorgi Qartvelishvili, Elene Pasuri, Tato Kotetishvili
Venue: Il Giardino Bianco Art Space,Via Giuseppe Garibaldi, 1814
Germany
Open For Maintenance – Wegen Umbau Geöffnet
Commissioner: Federal Ministry For Housing, Urban Development, and Building
Curators: Arch+ / Summacumfemmer / Büro Juliane Greb (Anne Femmer, Franziska Gödicke, Juliane Greb, Christian Hiller, Petter Krag, Melissa Makele, Anh-Linh Ngo, Florian Summa);
Exhibitors: Agriluska (Luca Vallese); Assemblea Sociale Per La Casa (Chiara Buratti); Bellevue Di Monaco Eg (Barbara Bergau, Grisi Ganzer, Till Hofmann, Denijen Pauljevic) With Hirner & Riehl Architekten Und Stadtplaner Bda; Centro Sociale Rivolta (Elena Carraro, Filippo Lunian); Constructlab (Patrick Hubmann, Alexander Römer, Peter Zuiderwijk); Crclr House With Concular (Annabelle Von Reutern), Die Zusammenarbeiter & Trnsfrm Eg (Christian Schöningh), Impact Hub (Sascha Stremming), Lxsy Architekten (Kim Le Roux, Margit Sichrovsky); Giorgio De Finis (Rif – Museo Delle Periferie); Gustavo Fijalkow; Forward Dance Company / Lofft – Das Theater; German Pavilion For Biennale Arte 2022: Relocating A Structure (Yilmaz Dziewior, Maria Eichhorn, Ellen Strittmatter); Haus Der Materialisierung – Zentrum Für Klimaschonende Ressourcennutzung With Berliner Stadtmission (Sofie Göppl Leon), Fahrart Atelier (Benjamin Känel), Kostümkollektiv (Katrin Wittig), Kunst-Stoffe E.V. (Jan-Micha Garma, Rhea Gleba, Corinna Vosse), Mitkunstzentrale (Rahel Jakob, Julie Teuber, Nora Wilhelm), Mrtz Forschungswerkstatt (Moritz Wermelskirch), Ort-Schafft-Material (Jannis Schiefer, Elena Stranges), Stefan Is Doing Things (Stefan Klopfer), Streetware Saved Item (Alice Fassina), Studio Patric Dreier, Zusammenkunft Berlin Eg (Kim Gundlach, Andrea Hofmann); Institute Of Radical Imagination (Marco Baravalle, Emanuele Braga, Gabriella Riccio) And Anna Rispoli, in Cooperation With S.A.L.E. Docks; Kotti & Co (Tashy Endres, Sandy Kaltenborn); Laboratorio Occupato Morion; Rebiennale/R3b (Tommaso Cacciari, Giulio Grillo); Alessandro Schiattarella; Giovanna Silva With Angelo Boriolo (Boris); Working Group Sanitärwende With Eawag (Michel Riechmann), Finizio–Future Sanitation (Florian Augustin, Tom Kühne), German Toilet Organization, Kante – Kollektiv Für Angepasste Technik (Ariane Krause, Johanna Moser, Eleftheria Xenikaki) and Sina Kamala, Klo:Lektiv (Sabine Bongers Römer, Katharina Ciax, Martine Kayser), Leibniz-Institut Für Gemüse- Und Zierpflanzenbau (Stefan Karlowsky), Netsan, P2green, Urin*All (Leonie Roth, Luisa Tschumi), Valoo
Venue: Giardini
Grand Duchy Of Luxembourg
Down To Earth
Commissioner: Kultur | Lx – Arts Council Luxembourg and Luca — Luxembourg Center For Architecture, On Behalf Of Ministry Of Culture
Curators: Francelle Cane, Marija Marić
Exhibitor/S: Francelle Cane, Marija Marić in Collaboration With Armin Linke and Lev Bratishenko
Venue: Arsenale
Great Britain
Dancing Before The Moon
Commissioner: Sevra Davis, Director Of Architecture Design Fashion At The British Council
Curators: Jayden Ali, Joseph Henry, Meneesha Kellay, and Sumitra Upham
Exhibitor/S: Yussef Agbo-Ola, Jayden Ali, Mac Collins, Shawanda Corbett, Madhav Kidao, Sandra Poulson
Venue: Giardini
Greece
Bodies Of Water
Commissioner: Efthimios Bakoyannis, Segretario Generale Della Pianificazione Territoriale E Dell'ambiente Urbano
Curators: Costis Paniyiris and Andreas Nikolovgenis
Venue: Giardini
Grenada
Walking On Water
Commissioner: Susan Mains
Curatore: Luisa Flora
Exhibitors: The Crew: Stari Ribar, Alexis Andrews, The Flotilla – Contributors From China, Dominican Republic, Barbados, Grenada
Venue: Associazione Vela Al Terzo Venezia, Fondamenta C.Giazzo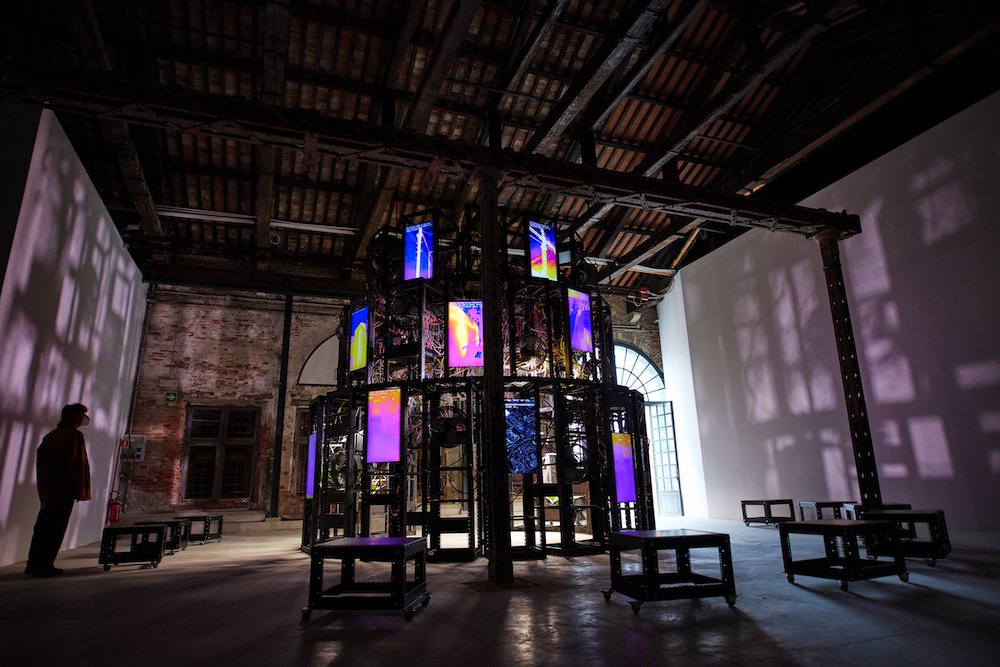 Holy See
Social Friendship: Meeting in The Garden
Commissioner: Cardinale José Tolentino De Mendonça, Prefetto Del Dicastero Per La Cultura E L'educazione Della Santa Sede
Curator: Roberto Cremascoli
Exhibitors: Álvaro Siza, Studio Albori (Emanuele Almagioni, Giacomo Borella, Fancesca Riva)
Venue: Abbazia Di San Giorgio Maggiore, Venezia
Hungary
Reziduum – The Frequency Of Architecture
Commissioner: Julia Fabényi, Director Ludwig Museum – Museum Of Contemporary Art, Budapest
Curator: Mária Kondor-Szilágyi
Exhibitors: Marcel Ferencz, Péter Mátrai, Judit Z. Halmágyi, Ferenc Haász
Venue: Giardini
Ireland
In Search Of Hy-Brasil
Commissioner: Culture Ireland
Curators: Peter Cody, Peter Carroll, Elizabeth Hatz, Mary Laheen, and Joseph Mackey
Exhibitor: Hy-Brasil
Venue:Arsenale
Israel
Cloud-To-Ground
Commissioners: Michael Gov, Arad Turgeman
Curator: Oren Eldar, Edith Kofsky, Hadas Maor
Exhibitors: Oren Eldar, Edith Kofsky, Daniel Meir
Venue: Giardini
Italy
Spaziale: Everyone Belongs To Everyone Else
Commissioner: Onofrio Cutaia, Direzione Generale Creatività Contemporanea Del Ministero Della Cultura
Curators: Fosbury Architecture (F.A.)
Venue: Arsenale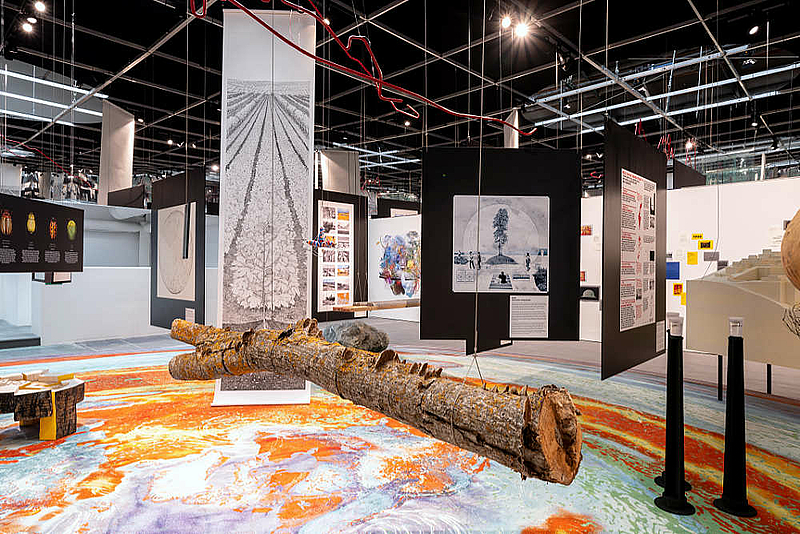 Japan
Architecture, A Place To Be Loved — When Architecture Is Seen As A Living Creature
Commissioner: The Japan Foundation
Curator: Onishi Maki
Exhibitors: Hyakuda Yuki, Tada Tomomi, Harada Yuma, Dot Architects (Ienari Toshikatsu, Doi Wataru, Ikeda Ai, Miyachi Keiko), Moriyama Akane, Mizuno Futoshi
Venue: Giardini
Korea
2086: Together How?
Commissioner: Arts Council Korea; Curators: Soik Jung, Kyong Park
Exhibitors: Yerin Kang (Seoul National University), Lee Chi-Hoon (Soa) X Zoosun Yoon (Chungnam National University, Udtt
Lab.), Ahram Chae (Studio Udtt), Nahyun Hwang, David Eugin Moon (N H D M) X Wolsik Kim, Yehre Suh (Urban Terrains Lab) X Woongi Min, Jaekyung Jung, Sunhee Yang (Gute Form), Chris Ro (A Dear Friend), Our Labour
Venue: Giardini
Kosovo
Rks² Transcendent Locality
Commissioner: Dafina Morina
Exhibitors: Poliksen Qorri-Dragaj, Hamdi Qorri
Venue: Arsenale
Kuwait
Rethinking Rethinking Kuwait
Commissioner: Abdulaziz Al-Mazeedi National Council For Culture Arts and Literature / Kuwait (NCCAL)
Curators: Hamad Alkhaleefi, Naser Ashour, Mohammad Kassem, Rabab Raes Kazem;
Exhibitors: Abdulaziz Bazuhair, Abdullah Albusaili, Aliaa Mahdy, Aziz Motawa, Bader Al Moulah, Batool Ashour, Dana Alrashid, Fareed Alghimlas, Fatima Al Fulaij, Hasan Al Saffar, Jassim Alnashmi, Jassim Alelwani, Latifa Al-Hajji, Maha Alasaker, Malak Al Suwaihel, Maryam Mohammed, Mohammed Khesroh, Nada Abu-Daqer, Nour Jafar, Noor Abdulkhaleq, Nourah Alazmi, Qutaiba Buyabes, Sara Al-Zeer, Sayer Al-Sayer, Suad Al-Bahar, Sultan Alsamhan, Vinod Kumar, Yasmeen Abdal, Zahra Al-Mahdi, Zahra Hashim
Venue: Magazzino Del Sale 5, Dorsoduro 262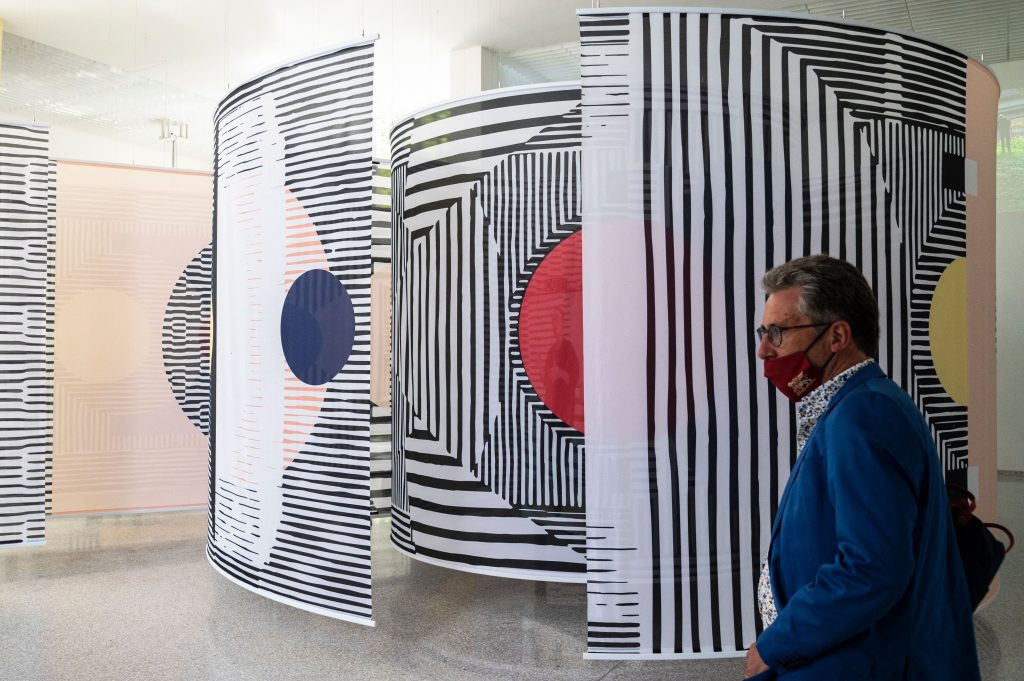 Latvia
T/C Latvija (Tcl)
Commissioner: Jānis Dripe (Ministry Of Culture Of The Republic Of Latvia)
Curators: Ernests Cerbulis, Uldis Jaunzems-Pētersons
Exhibitors: Ints Meņģelis, Toms Kampars
Venue: Arsenale
Lithuania
Children's Forest Pavilion
Commissioner: Ines Weizman
Curators: Jurga Daubaraitė, Egija Inzule, Jonas Žukauskas
Exhibitors: Aistė Ambrazevičiūtė, Gabrielė Grigorjeva, Laura Garbštienė, Mantas Petraitis, Monika Janulevičiūtė, Kornelija Žalpytė, Jonas Žukauskas, Antanas Gerlikas, Jurgis Paškevičius, Anton Shramkov, Ignė Narbutaitė, Elis Hannikainen, Eitvydas Doškus, Nomeda & Gediminas Urbonas / Urbonas Studio, Kristupas Sabolius / School Of Creativity, Nene Tsuboi & Tuomas Toivonen / New Academy, Tiina Arjukka Hirvonen, Michaela Casková, Robin Everett, Riitta Nykänen / Mustarinda Association, Ancient Woods Foundation
Venue: Castello 2125, Campo Della Tana
Mexico
Infraestructura Utópica: La Cancha De Básquetbol Campesina / Utopian Infrastructure: The Campesino Basketball Court
Commissioner: Diego E. Sapién Muñoz, Instituto Nacional De Bellas Artes Y Literatura
Curators/Exhibitors: Aprdelesp Y Mariana Botey
Venue: Arsenale
Montenegro
Mirages Of The Future (MNE)
Commissioner: Vladan Stevović
Curator: Zoran Lazovic
Exhibitors: Radovan Radoman, Eldin Kabaklija, Darko Radović, Davisi Boontharm and Co+Re.Team, Luka Skansi, Djordje Stojanovic, Milan Katic and Milica Vujovic, Petra Čoko, Rok Žnidaršič, Goran Ivo Marinovic, Nikola Novaković, Marija Novaković, Srđan Marlović, Bratislav Braca Gaković, Mustafa Musić, Zlatko Nikolic, Anoe Melliou, Artem Terteryan, Mladen Maslovar, Anđelka Bnin-Bninski, Milena Delević Grbić, Darko Karadjitch, Aleksandar Čarnojević, Aleksandar Suhanov, Jelena Ivančević, Ana Tošić, Sara Jeveričić, Đurđa Garčević, Andrej Jovanović, Duško Miljanić, Branislav Strugar, Ninoslav Mitrić, Branislav Milatović, Vladimir Cerović, Lazar Pejović, Vladimir Lutovac, Marko Stjepčević, Marko Radonjić
Venue: Palazzo Malipiero, San Marco 3078-3079/A, Ramo Malipiero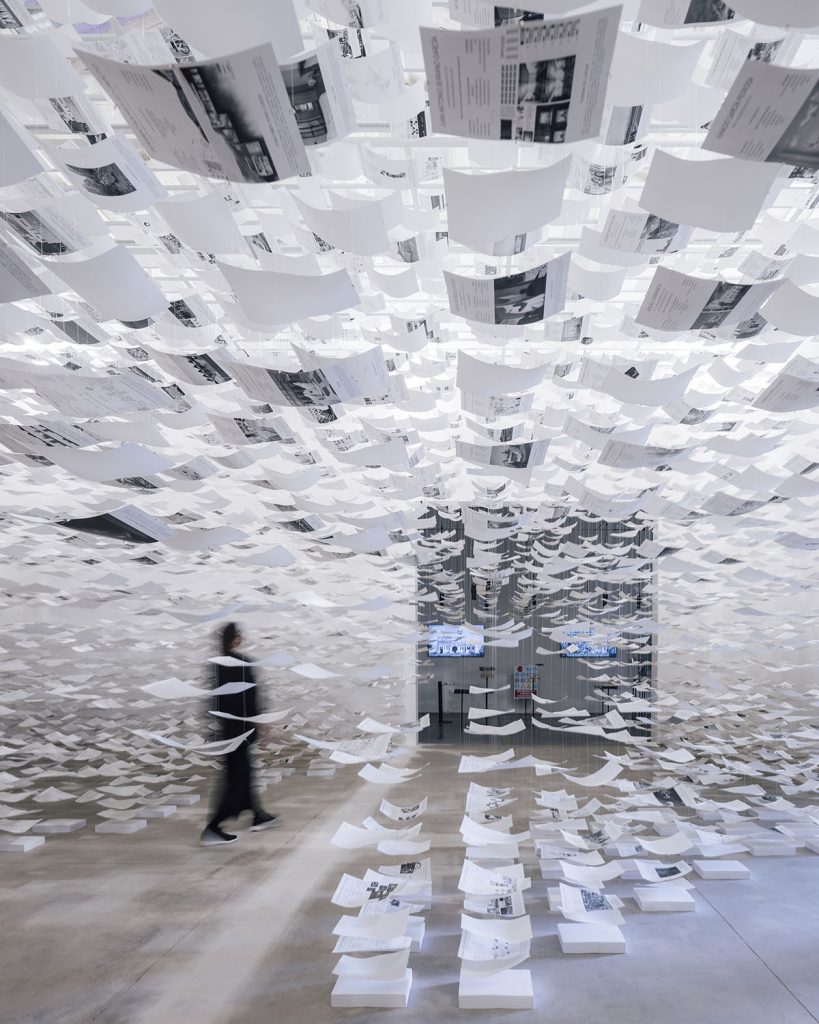 Netherlands
Plumbing The System
Commissioner: Aric Chen, Het Nieuwe Lnstituut
Curator: Jan Jongert / Superuse
Exhibitor: Carlijn Kingma in Collaboration With Thomas Bollen, Martijn Jeroen Van Der Linden, Jan Jongert / Superuse Studios in Collaboration With Friso Klapwijk (Wavin) and Afrikaander Wijkcooperatie Rotterdam
Venue: Giardini
Niger
Archifusion
Commissioner: Ibrahim Souleymane
Curator: Boris Brollo
Venue: Isola Di San Servolo
Nordic Countries (Sweden- Norway- Finland)
Girjegumpi: The Sámi Architecture Library
Commissioners: Kieran Long, Arkdes- The Swedish Centre For Architecture and Design, Stina Høgkvist, The National Museum Of Norway; Carina Jaatinen, The Museum Of Finnish Architecture
Curators: Carlos Mínguez Carrasco (Arkdes), James Taylor-Foster (Arkdes)
Exhibitor: Joar Nango
Venue: Giardini
North Macedonia
Stories Of The Summer School Of Architecture in The St. Joakim Osogovski Monastery 1992 – 2017
Commissioner: Dita Starova Kjerimi, National Gallery Of Macedonia
Curators: Dimitar Krsteski, Aleksandar Petanovski, Darko Draganovski, Marija Petrova, Gordan Petrov, Ognen Marina
Exhibitors: Faculty Of Architecture Ss Ciryl and Methodius University in Skopje, Minas Bakalchev, Mitko Hadji Pulja, Aleksandar Radevski, Sasha Tasic, Dimitar Papasterevski
Venue: Scuola Dei Laneri, Salizada San Pantalon, 131/A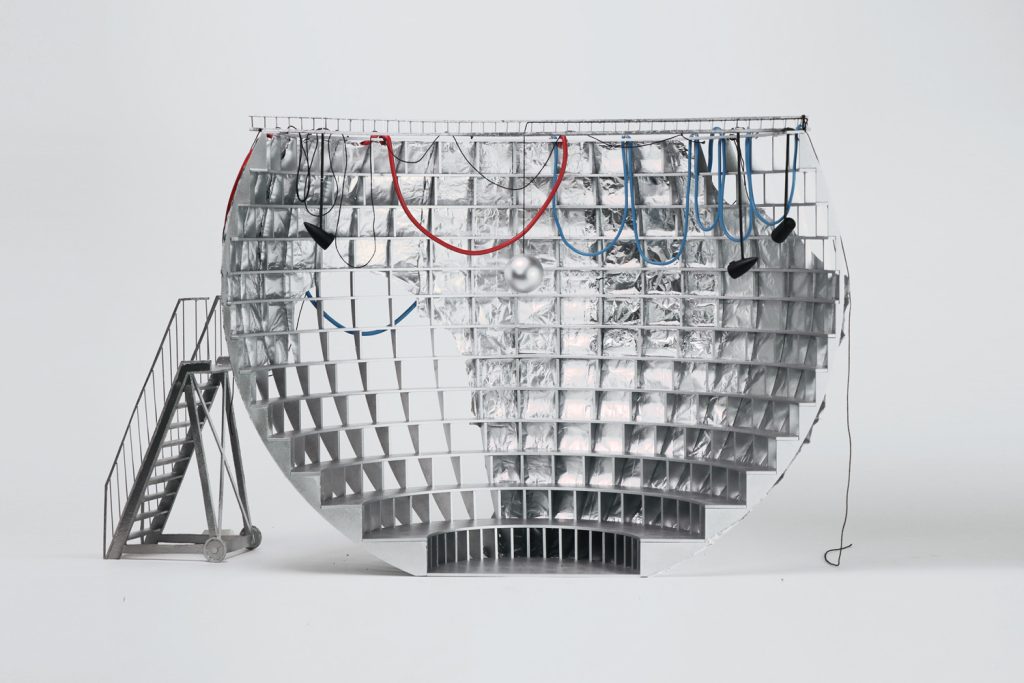 Panama
Panama: Stories From Beneath The Water
Commissioner: Itzela Quirós
Curator: Aimée Lam Tunon
Exhibitors: Dante Furioso, Joan Flores Villalobos, Danilo Pérez, Alejandro Pinto, Luis Pulido Ritter, Marixa Lasso
Venue: Tana Art Space, Castello 2109/A E 2110-2111
Peru
Walkers in Amazonia – The Calendar Project
Commissioner: José Orrego
Curators: Alexia León, Lucho Marcial
Exhibitors: Waman Wasi Et Al.
Venue: Arsenale
Philippines
Tripa De Gallina: Guts Of Estuary
Commissioner: Victorino Mapa Manalo, Chairman National Commission For Culture and The Arts (ncca)
Curators: Sam Domingo and Ar. Choie Y. Funk
Exhibitor: The Architecture Collective – Tac (Bien M. Alvarez, Matthew S. Gan, Ar. Lyle D. La Madrid, and Arnold A. Rañada)
Venue: Arsenale
Poland
Datament
Commissioner: Janusz Janowski
Curator: Jacek Sosnowski
Exhibitors: Anna Barlik, Marcin Strzała
Venue: Giardini
Portugal
Fertile Futures
Commissioner: Américo Rodrigues, Direção-Geral Das Artes
Curator: Andreia Garcia
Exhibitors: Álvaro Domingues, Ana Salgueiro, Aurora Carapinha, Corpo Atelier, Dulcineia Santos, Eglantina Monteiro, Érica Castanheira, Guida Marques, Ilhéu Atelier, João Mora Porteiro, João Pedro Matos Fernandes, Oficina Pedrêz, Ponto Atelier, Space Transcribers
Venue: Palazzo Franchetti San Marco 2842
Romania
Now, Here, There
Commissioner: Attila Kim
Curators: Emil Lvănescu, Simina Filat
Exhibitors: Emil Ivănescu, Simina Filat, Catalin Berescu, Anca Maria Păsărin, National Technical Museum "Prof. Eng. Dimitrie Leonida"
Venue: Giardini E New Gallery Of Istituto Romeno Di Cultura E Ricerca Umanistica (Palazzo Correr, Campo Santa Fosca, Cannaregio 2214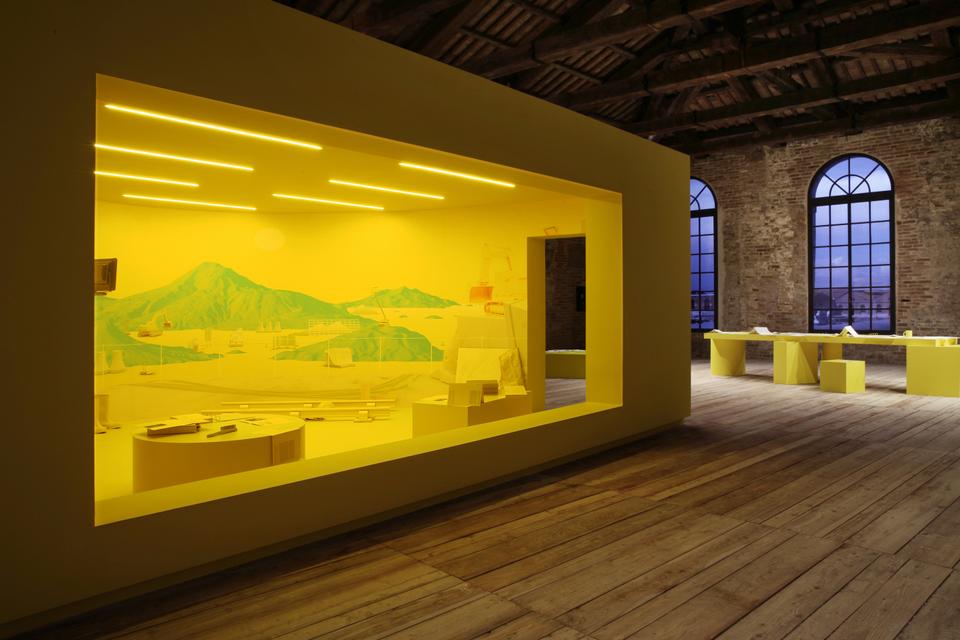 San Marino
Ospite Ospitante
Commissioner: Riccardo Varini
Curators: Michael Kaethler E Marco Pierini; Scientific Committee: Shaul Bassi, Alessandro Bianchini, Massimo Brignoni, Elena Brigi, Roberto Felicetti, Silvia Gasparotto, Angela Grosso Ciponte, Domenico Luciani, Hélène Molinari, Ralf Petersen, Corrado Petrocelli, Massimo Renno, Orsetta Rocchetto, Vincenzo Rotondo, Francesca Salatin, Michele Savorgnano, Andreas Sicklinger, Riccardo Varini
Exhibitors: Vittorio Corsini, Studenti E Docenti Di: Università Degli Studi Di San Marino, Design E Storia; Università Degli Studi Di Bologna, Disegno Industriale; Stuttgart Technology University Of Applied Sciences; Accademia Di Belle Arti Di Brera; Università Ca' Foscari Di Venezia, Environmental Humanities; Fachhochschule Nordwestschweiz, Hochschule Fu R Gestaltung Und Kunst, Institut Industrial Design; Ordine Degli Ingegneri E Architetti Di San Marino; Rotterdam University Of Applied Sciences, Industrial Design Engineering; Università Iuav Di Venezia, Disegno Industriale; Università Degli Studi Di Ferrara, Design Del Prodotto Industriale
Venue: Calle San Lorenzo 5063b
Saudi Arabia
ار ث Irth
Commissioner: Architecture and Design Commission, Ministry Of Culture
Curators: Basma Bouzo, Noura Bouzo
Exhibitor: Albara Osama Saimaldahar
Venue: Arsenale
Serbia
In Reflections
6°27'48.81" N
3°14'49.20" E
Commissioner: Slobodan Jović
Scientific Commitee: Biljana Jotić (President), Dubravka Đukanović, Jelena Ivanović Vojvodić, Miljana Zeković, Snežana Vesnić, Ana Đurić, Jelena Mitrović
Exhibitors: Iva Njunjić, Tihomir Dičić
Venue: Giardini
Singapore
When Is Enough, Enough? The Performance Of Measurement
Commissioner: Yap Lay Bee, Group Director (Architecture & Urban Design), Urban Redevelopment Authority; Dawn Lim, Executive Director, Design Singapore Council
Curators: Melvin Tan, Adrian Lai, Wong Ker How
Exhibitors: Isabella Ong, Lip Chiong, Mun Summ Wong, Richard Hassell, Ong Ker-Shing, Joshua Adam Comaroff, Thomas Schroepfer, Srilalitha Gopalakrishnan, Hwang Yun, Hye, Anuj Jain, Emi Kiyota, Bjorn Low
Venue: Arsenale
Slovenia
+/- 1 °c: In Search Of Well-Tempered Architecture
Commissioner: Maja Vardjan, Museum Of Architecture and Design
Curators: Jure Grohar, Eva Gusel,Maša Mertelj,Anja Vidic,Matic Vrabič
Exhibitors: Anna Bach, Eugeni Bach (A&EB architects); Sophie Dars (Accattone); Marcello Galiotto, Alessandra Rampazzo (AMAA); Urban Petranovič, Davor Počivašek (Arhitekti Počivašek Petranovič); Niklas Fanelsa (Atelier Fanelsa); Alicja Bielawska, Simone De Iacobis, Aleksandra Ke dziorek, Małgorzata Kuciewicz; Laura Bonell, Daniel L pez-D riga (Bonell+D riga); Radim Louda, Paul Mouchet (CENTRAL offau); Maxime Delvaux; Velika Ivkovska; KOSMOS; Aidas Krutejavq (KSFA Krutejavas Studio For Architecture); Laura Linsi, Roland Reemaa (LLRRLLRR); Benjamin Lafore, S bastien Martinez-Barat (MBL architectes); Ana Victoria Munteanu, Daniel Tudor Munteanu; Daniel Norell, Einar Rodhe (Norell Rodhe); Søren Pihlmann (Pihlmann architects); Ambra Fabi, Giovanni Piovene (Piovenefabi); Matteo Ghidoni (Salottobuono); Gordon Selbach; Pablo Canga, Anna Herreros (SOLAR); Elena Schütz, Julian Schubert and Leonard Streich (Something Fantastic); Jakob Sellaoui (Studio Jakob Sellaoui); Hana Mohar, Frane Stančić (Studio Ploca); Susanne Brorson (Studio Susanne Brorson); Benjamin Gallegos Gabilondo, Marco Provinciali (Supervoid); Ana Kreč (Svet vmes); Janja ušnjar; Mireia Luzárraga, Alejandro Mui o (TAKK); L one Drapeaud, Manuel Le n Fanjul, Johnny Leya (Traumnovelle); Gaetan Brunet, Chlo Valadi (UR)
Venue: Arsenale
South Africa
The Structure Of A People
Commissioner: Ambassador Nosipho Nausca-Jean Jezile
Curators: Sechaba Maape, Emmanuel Nkambule, and Stephen Steyn
Exhibitors: Zamani Project and Tshwane University Of Technology, Mmabe Maila, Kyle Brand, Victor Mokhaba, Tlhologello Sesana, Lethlogonollo, Sesana, Wihan Hendrikz, Luthando Thomas, Kirti Mistry, Carin Smuts, Phadi Mabe, Khalipha Rade, Yamkelwa Sim, Anya Strydom, Jan Truter, Liam Harvey, Tim Presbury, Saskia De Bok, Saleigh Davis, Teegan Isola, Nosipho Ndawonde, Solami Nkabinde, Keyur Moodley, Anna Thomas, Kelly De Gouveia, Rorisang, Monanabela, Tammy Ohlson De Fine, Oratile Mothoagae, Emma Skudde, Priyan Moodley, Michael Peneda, Simphiwe Mlambo, Masego Musi, Sesethu Mbonishweni, Dineo Mogane, Jason Du Plessis, Mpinane Qhobela, Nthomeng Matete, Makananelo Maapea, Mapotsane Mohale, Moshebi Mohale
Venue: Arsenale
Spain
Foodscapes
Commissioner: MITMA (Ministry of Transport, Mobility, and Urban Agenda), AECID (Spanish Agency for International Development Cooperation) AC/E (Acción Cultural Española)
Curators: Eduardo Castillo-Vinuesa + Manuel Ocaña del Valle; Exhibitors: Aldayjover Architecture and Landscape, C+ arquitectas,Common Accounts, Daniel Ibañez + Vicente Guallart+ Manuel Bouzas, Dolores Palacios + Federico Soriano,Elii + María Jerez,Gerard Ortín + Pol Esteve, GRANDEZA + Locument,Guillermo Fernández Abascal + Urtzi Grau, Institute for Postnatural Studies, Iván L. Munuera + Vivian Roti + Pablo Saiz, Lucía Jalón Oyarzun, Lucía Tahan, MAIO + Agnes Essonti, Marina Otero Verzier + Manuel Correa , Naranjo-Etxeberría, Pedro Pegenaute
Venue: Giardini
Switzerland
Neighbors
Commissioners: Swiss Arts Council Pro Helvetia: Sandi Paucic, Rachele Giudici Legittimo
Curators/Exhibitors: Karin Sander, Philip Ursprung
Venue: Giardini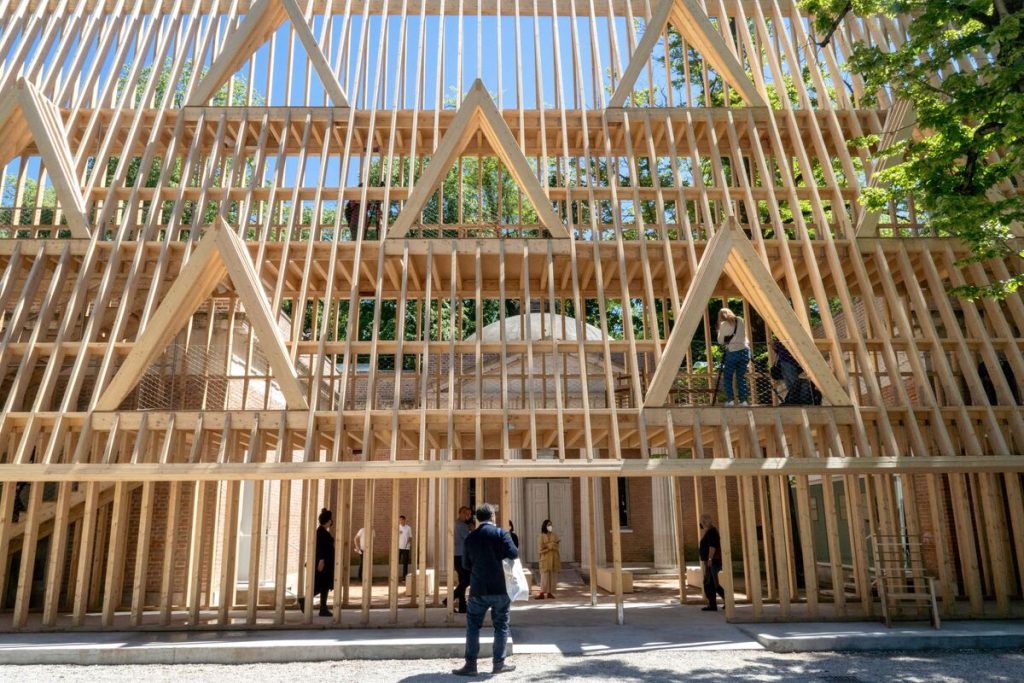 Türkiye
Ghost Stories: Carrier Bag Theory Of Architecture
Commissioner: Istanbul Foundation For Culture and Arts (IKSV)
Curators: Sevince Bayrak, Oral Göktaş
Venue: Arsenale
Ukraine
Before The Future
Commissioner: Mariana Oleskiv, State Agency For Tourism Development Of Ukraine
Curators: Iryna Miroshnykova, Oleksii Petrov, Borys Filonenko
Exhibitors: Architects, Artists, Writers, Cultural Workers, and Others
Venue: Arsenale
United Arab Emirates
Aridly Abundant
Commissioner: Salama Bint Hamdan Al Nahyan Foundation
Curator: Faysal Tabbarah
Venue: Arsenale
United States Of America
Everlasting Plastics
Commissioner: Tizziana Baldenebro, Spaces
Curators: Tizziana Baldenebro, Lauren Leving
Exhibitors: Xavi Aguirre, Simon Anton, Ang Li, Norman Teague, and Lauren Yeager
Venue: Giardini
Uruguay
En Ópera – Escenarios Futuros De Una Joven Ley Forestal
Commissioner: Facundo De Almeida
Curators: Mauricio López, Matías Carballal, Andrés Gobba, Sebastián Lambert and Carlos Casacuberta
Exhibitors: INST/MAPA + Carlos Casacuberta
Venue: Giardini
Uzbekistan
Unbuild Together
Commissioner: Art and Culture Development Foundation
Curators: Studio Ko
Exhibitors: Abdulvokhid Bukhoriy, El Mehdi Azzam, Miza Mucciarelli, Emine Gözde Sevim
Venue: Arsenale
Venezuela
Universidad Central de Venezuela, Patrimonio de la Humanidad en recuperación. Ciudad Universitaria de Caracas
Commissioner/Curator: Paola Claudia Posani;
Exhibitor: Carlos Raúl Villanueva
Venue: Giardini
Note: The list is officially provided by the Venice Architecture Biennale.