The Toronto Tree Tower by Studio Precht in Canada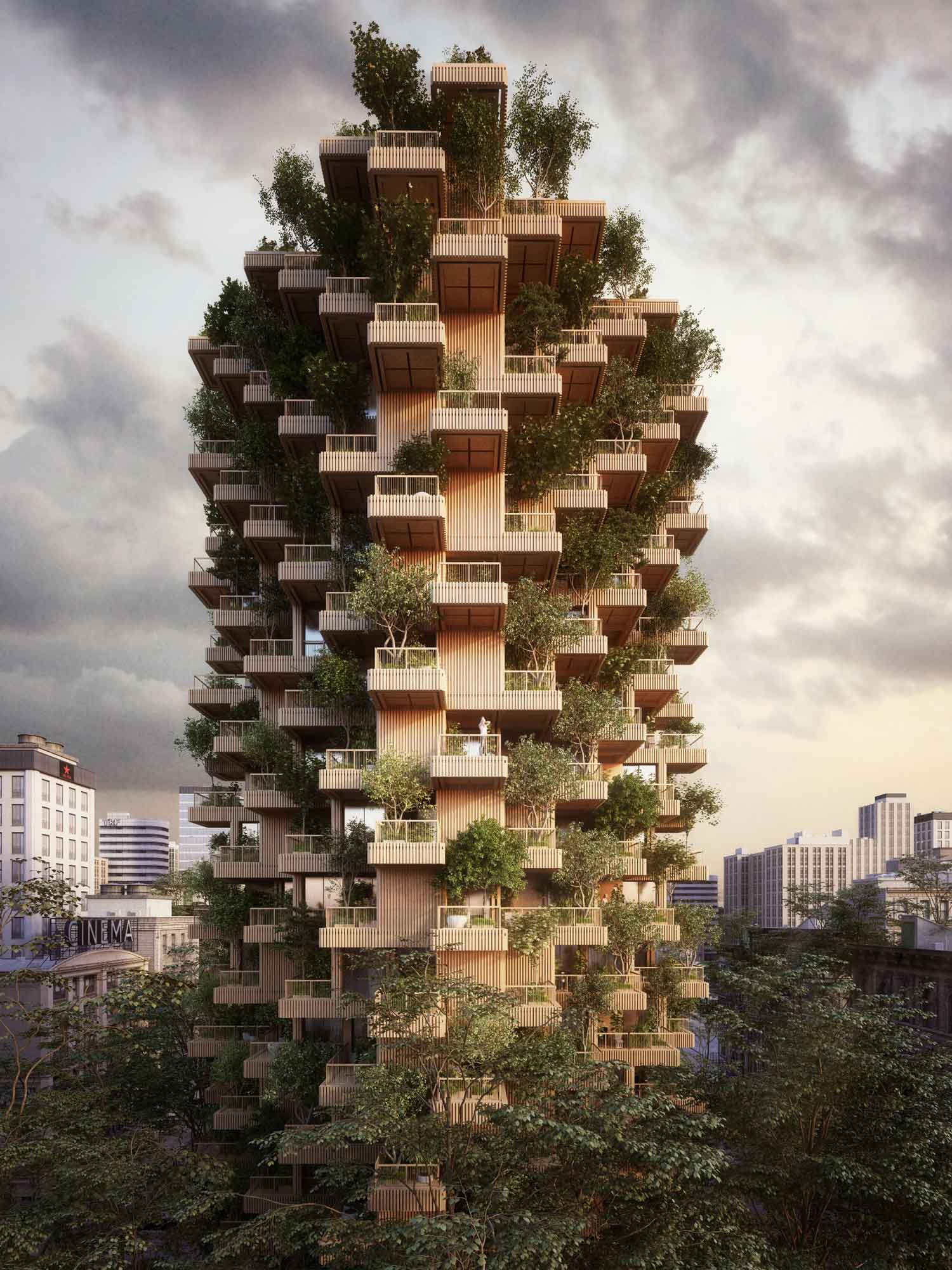 Text description provided by the architects. 'We have enough steel, concrete and glass-towers in our cities. But if you walk through the city and suddenly see a tower made of wood and plants, it will create an interesting contrast. The warm, natural appearance of wood and the plants growing on its facade bring the building to life and that could be a model for futures sustainable developments in our cites.'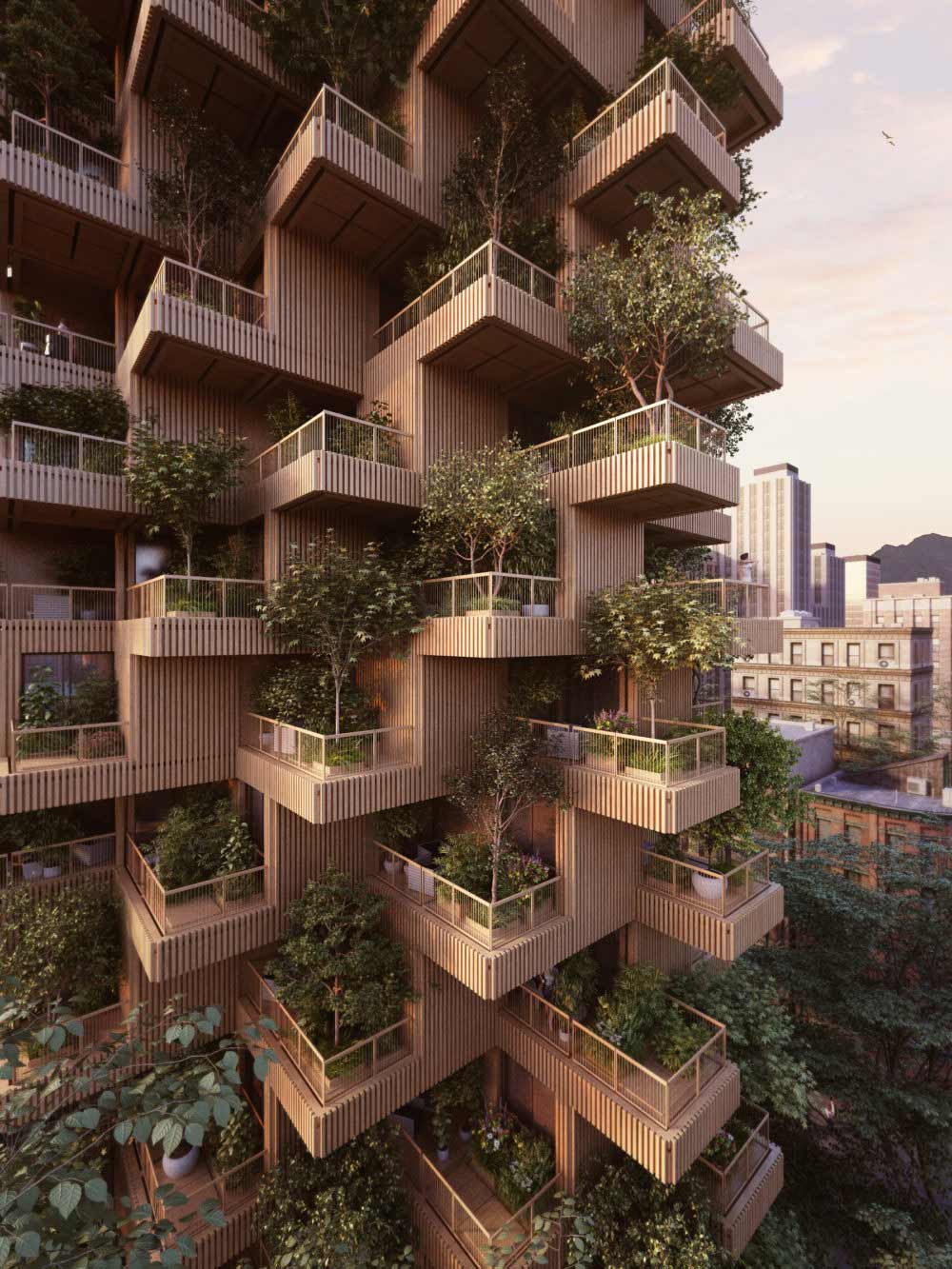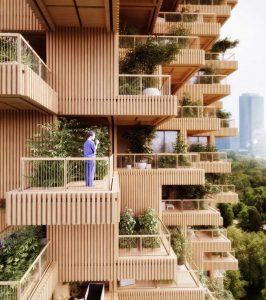 The Toronto Tree Tower symbolizes an ecological system for wooden highrises worldwide. The building should be seen as a catalyst for future residential buildings that are 'more efficient to construct' and 'more ecological to our environment' than common construction methods.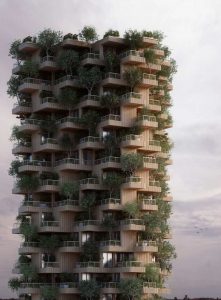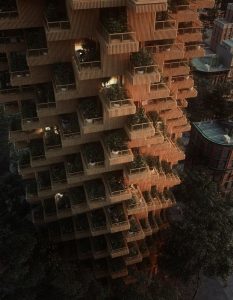 The 18-storey tower will stand 62m high and will comprise 4500 sqm of residential areas and 550 sqm of public areas with a cafe, a children's daycare-center and workshops for the neighboring community. Due to its natural appearance, the building shifts the usual relation from a 'building to city' relation to a 'building to nature' relation. The tower tries to establish a direct connection to nature with plants and its natural materiality.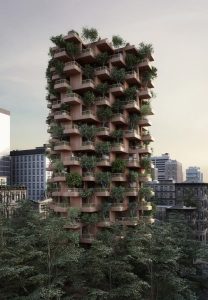 Canada was also a forerunner for a modular, prefabricated construction which was efficient on one hand and visually interesting on the other. One great example for this process is Moshe Safdie's Habitat 67. Inspired by the Habitat, The 'Tree Tower' uses a modular building process, where pre-fabricated and pre-cut CLT panels are assembled to modules off-site at an indoor facility. After the work on site, with foundation, ground floor and a base core is done, all modules include fixtures and finishes are delivered to the site and craned into place. During the process of stacking the modules, the timber clad facade panels are installed and sealed.
To go fully modular and prefab, the process is faster, less noisy, reduces waste and allows for a high degree of quality control as most parts of the building are assembled in a controlled indoor environment. The structure of the building is mainly massive timber panels with a hybrid of CLT, concrete and steel-elements where needed and can be seen as a prominent statement to use engineered wood products in vertical structures.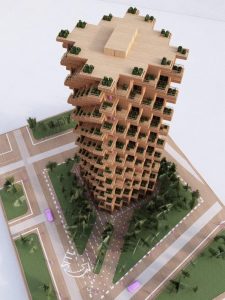 A quality living means living in healthy environments. That also means living in an healthy city. Wood is an old building material that has been getting a new life in taller buildings over the last five years by mass timber products. Building with engineered wood has been called the next tidal wave of building in the 21st century. The building industry is by far the biggest contributor to pollution on our globe and solutions for more ecological buildings need to be actively sought and legislated. Because buildings account for almost half of all energy used worldwide, the quintessential focus of the design community has to be on strategies to reduce the energy consumption in buildings and in their construction. The process that creates structural engineered wood products takes far less energy than steel, cement or concrete and produces fewer greenhouse gases during manufacturing. Further, wood stores carbon in itself (approximately one tone per cubic meter) thus it has, compared to other building materials, a lighter overall environmental footprint.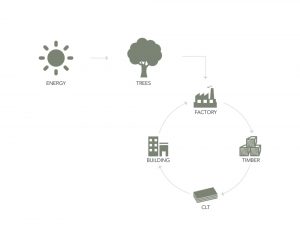 Via > precht.at