Studio Gang Created The Aqua Tower With a Vertical Topography in The Facade in Chicago, Illinois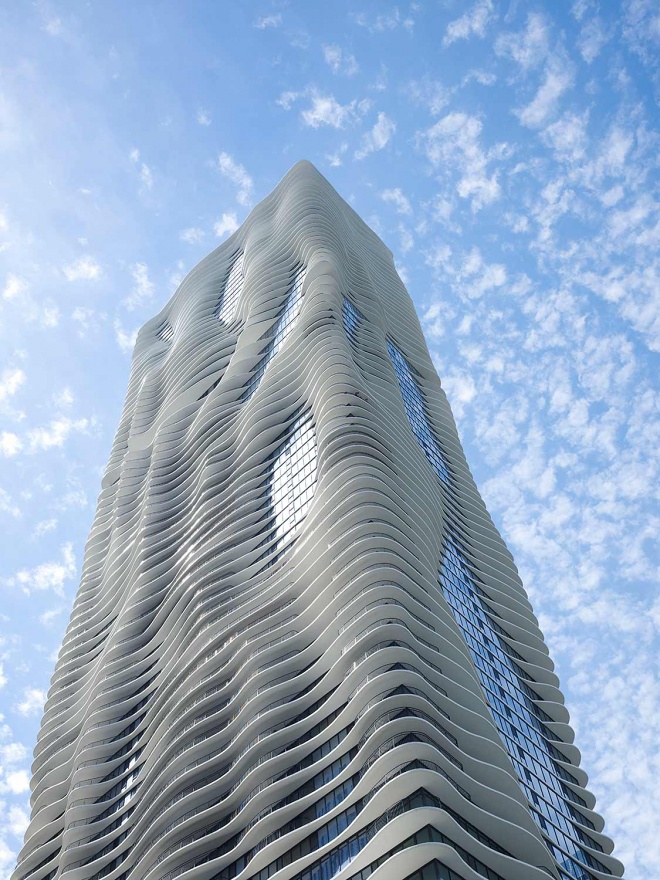 At 82 stories, reaching a height of 876 feet, Studio Gang's Aqua Tower Chicago, Illinois is one of few tall buildings to create a community on its facade. Designed by american architecture studio, the Aqua Tower, when viewed obliquely the highrise transforms into a slender rectangle from a far distance. Generic Cialis http://valleyofthesunpharmacy.com/cialis/
Vertical topography of the facade is created by the outdoor terraces which change in the plan gradually over the length of the building. The towers sculptural form allows for solar shading and views.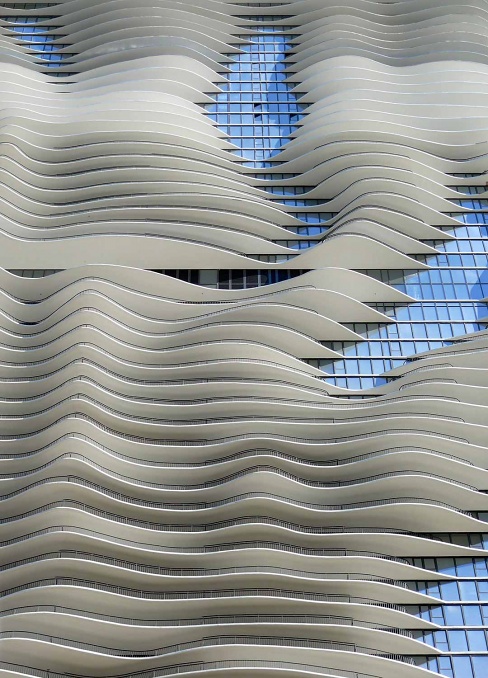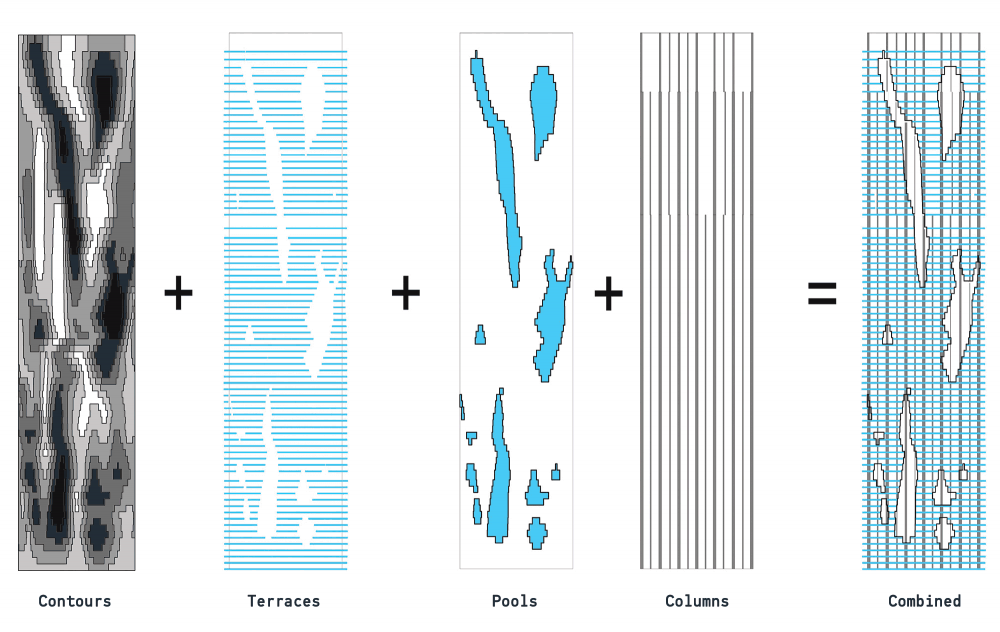 Combining a hotel, offices, rental apartments, condominiums, and parking, along with one of Chicago's largest green roofs, Aqua facilitates strong connections between people and to the city.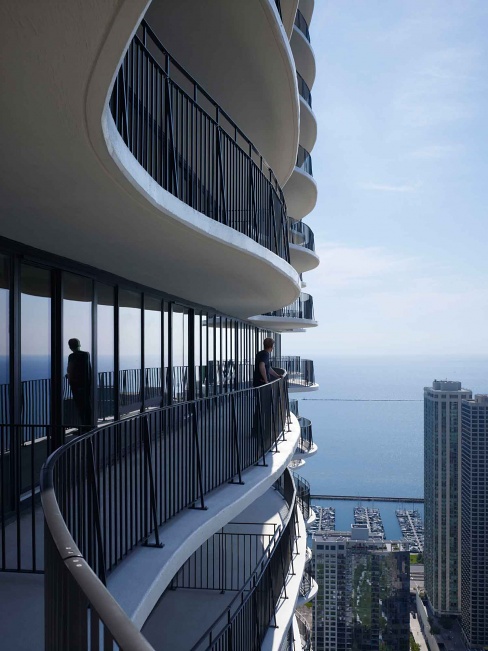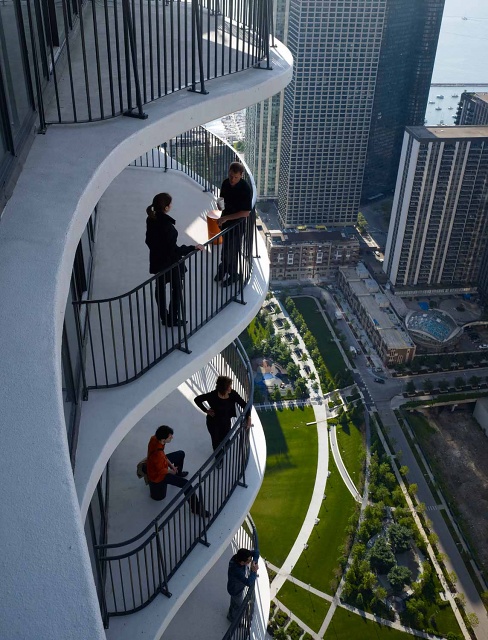 The design for Aqua uses architecture to capture and reinterpret the human and outdoor connections that occur more naturally when living closer to the ground. Its distinctive form is achieved by varying the floor slabs across the height the tower, based on criteria such as views, sunlight, and use. Xanax online http://kendallpharmacy.com/xanax.html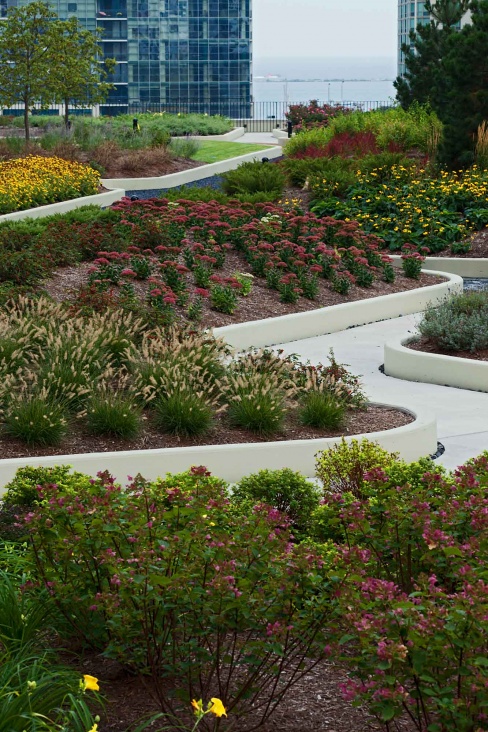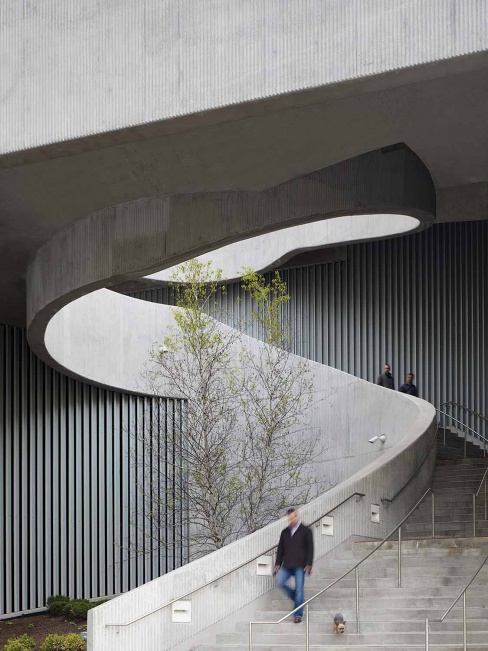 Strategically sculpting the shape of each floor slab offers comfortable outdoor terraces, where neighbors can casually and comfortably interact when desired, as well as views to Chicago landmarks, navigating sight lines around the corners and through the gaps between existing buildings. The overall design is the cumulative result of responses to specific conditions of density, environment, and use.
Architects : Studio Gang
Location : 200 North Columbus Drive, Chicago, IL 60601, USA
Architect Of Record : Loewenberg & Associates
Owner : Magellan Development
Project Year : 2009
Photographs : Hedrich Blessing, Studio Gang Architects
Via > Studio Gang