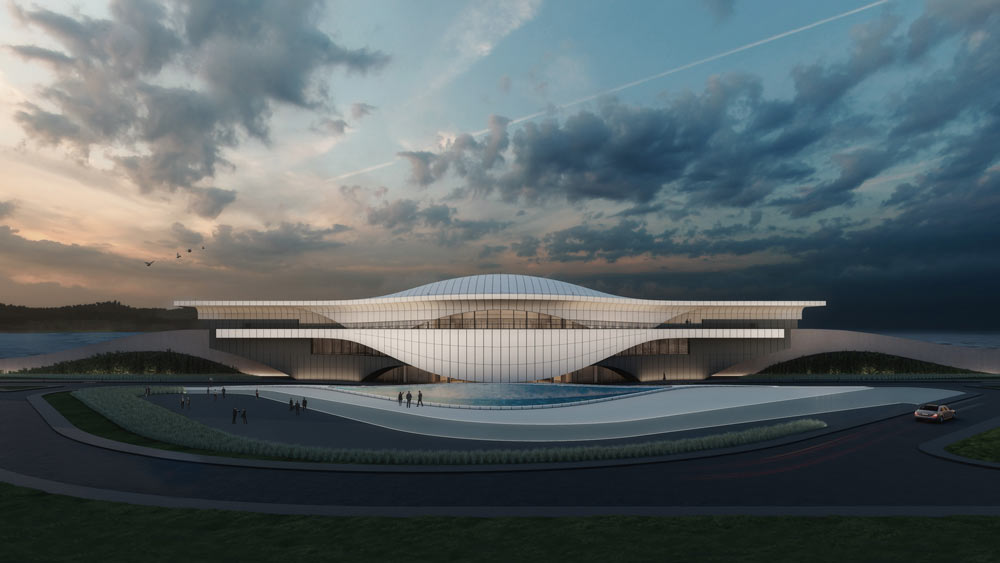 Melike Altinisik Architects – MAA has revealed the design for the new TPAO (Turkish Petroleum A.O.) Headquarters, which has begun construction in Zonguldak, Turkey, in June 2022.
The headquarters one-of-a-kind observation space is located in the area where the Filyos river flows into the Black Sea, known in ancient times as Billaius, which is the most important point on the Black Sea's western coast.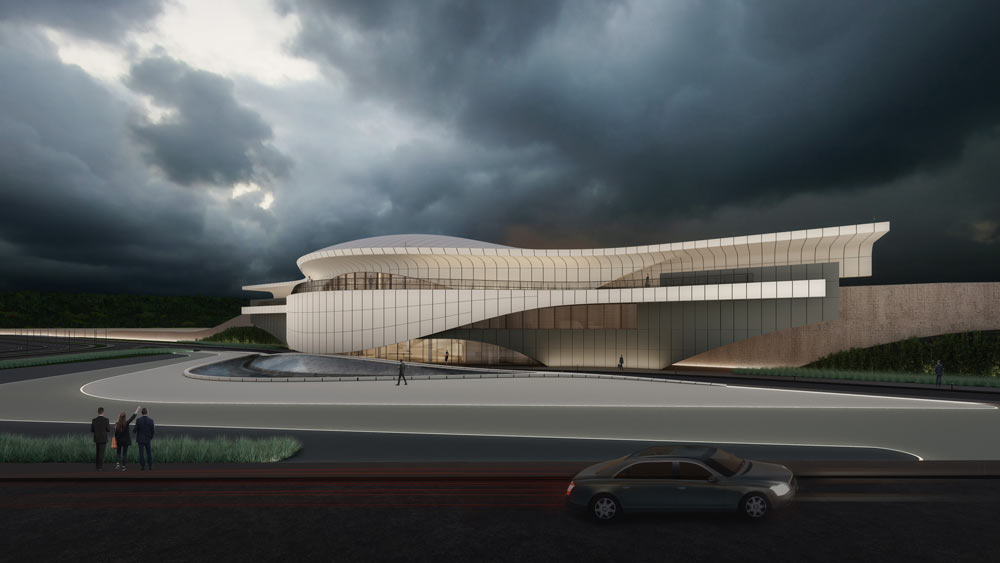 The TPAO Headquarters, which is planned for the Filyos Port area, is intended to serve the region's high-level office spaces while also serving as an observation space on the edge of the breakwater wall.
In terms of architectural design, the new headquarters is defined as a threshold at the western edge of Filyos Port where the borders between land and sea, past and future, history and technology merge. The building's design aims to transform the existing breakwater wall, which is a spatial conjunction of time and continuity, into a new 110-meter-wide, 30-meter-deep interface space.
 The TPAO Headquarters, located on the breakwater wall, will have an area of approximately 3270 m2 and three floors above ground. The existing 4.5-meter-tall breakwater wall has been raised up to 9 meters, bringing the building's highest elevation point to 17 meters.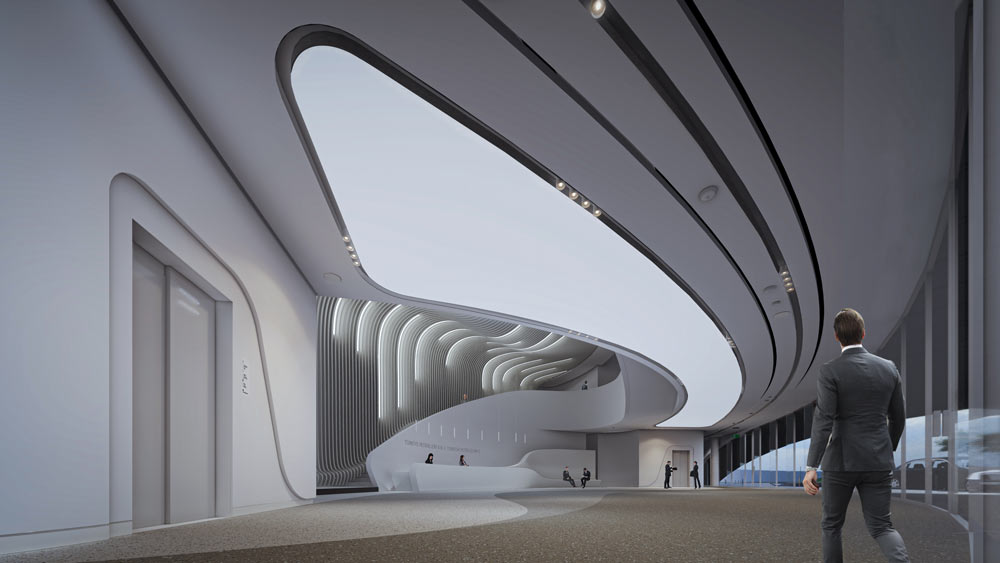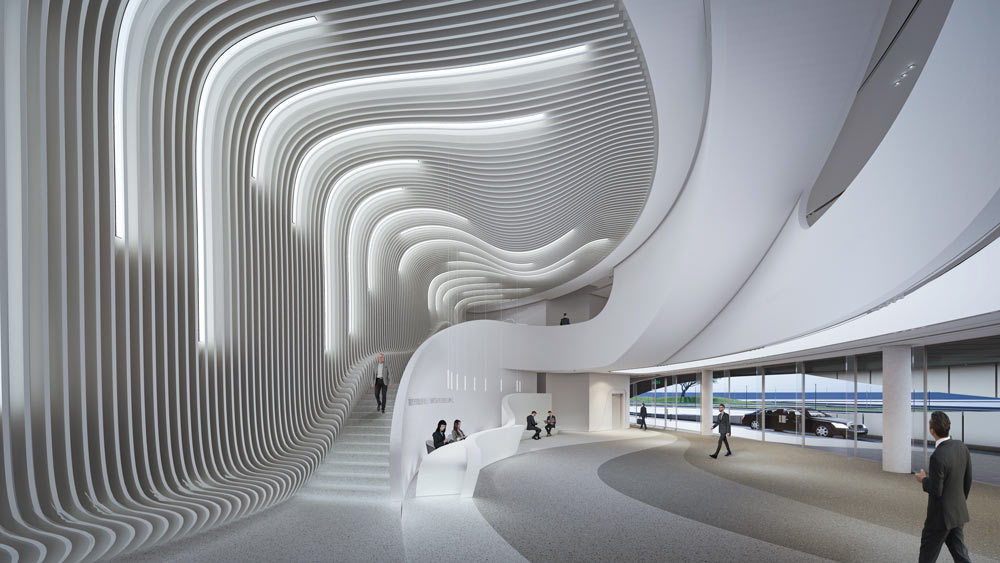 According to MAA, "This interface space establishes a bridge between the history, nature, and technology, where the borders become spatial and get blurred the relationships between spaces. It will become a new workplace with units that will support the main meeting spaces and observation spaces. This observation space is more than a sudden definition, it discusses its reflection on the spatial and behavioral geography of the region through several routes."
The ground floor is designed as a shared space, with the main entrance, information lobby, kitchen, technical area, and support volumes. The building's heart is a two-story-high generous atrium that creates visual and circulative connections between all spaces. The main floors are divided into offices, conference rooms, and observation areas. The open office areas, general manager's room, secretariat, cafeteria, archive, and support volumes are located on the first floor.
The TPAO Headquarters construction process is expected to be completed by the first quarter of 2023, with an official opening date set for the first quarter of 2023.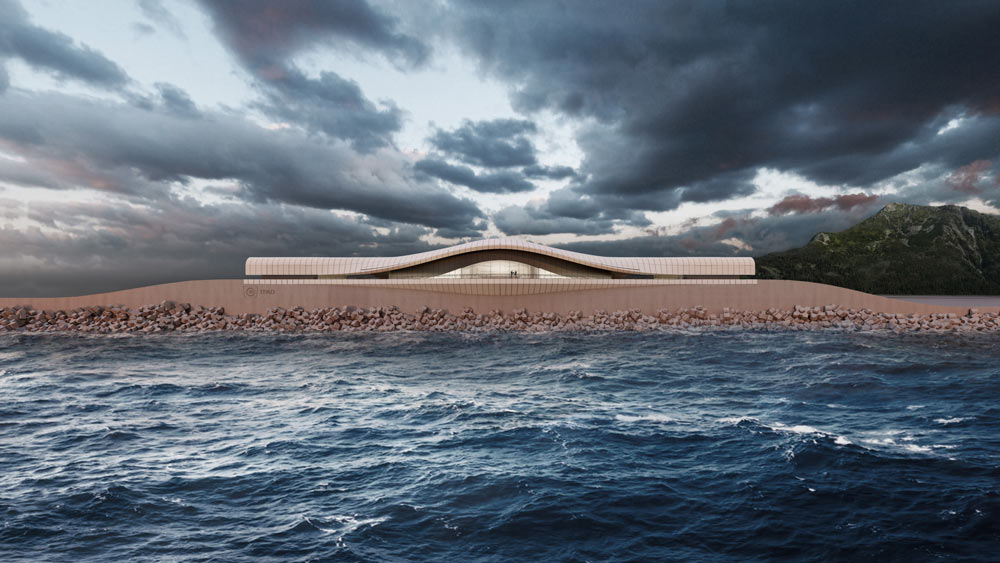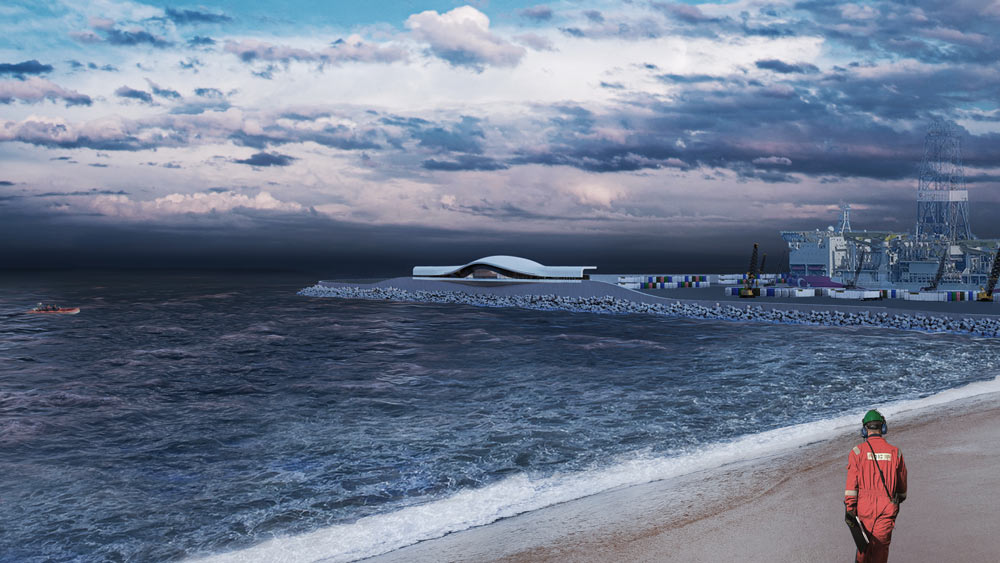 Project Info
Project: TPAO Headquarters
Client: Turkish Petroleum A.O.
Location: Zonguldak, Turkey
Function: Headquarters Office
Date: 2021 – TBC
Status: Commission – Under Construction
Size: 3.230 m²
Project Team
Architect: MELIKE ALTINISIK ARCHITECTS – MAA
Design: Melike Altınışık
MAA Project Director: Ayça Yontarım
MAA Project Architect: Sena Akgül
MAA Project Team: Ömer Faruk Seçim, Sümeyye Uçar, Ahmet Can Karakadılar, Atakan Gündüz, Batuhan Güllü, Sinem Ezgi Konaklı, Elifcan Merden, Turgay Abacık
MAA Project Team (Concept Stage): Atakan Gündüz, Ömer Faruk Seçim, Sümeyye Uçar
MAA Design Development Specialist: Melih Altınısık
Multimedia & Visualisation
MAA Creative Media Lead: Bengü Özmutlu
MAA Media Team: Aykut Dag, Atakan Gündüz, Elifcan Merden, Ece Tunca
MAA Media Assistant Team: Seyma Olcay, Aline Dos Santos Silva, Umut Kapdag
Visualisation & Animation: MAA
Engineers & Consultants
Structural, Mechanical, Electrical and Facade Engineer: Werner Sobek
Landscape Architect: Arzu Nuhoglu Peyzaj Tasarım
Lighting Consultant: Sld Studio
Signage & Wayfinding Consultant: Pompaa
Fire Strategy Consultant: Etik
Security Consultant: Securitas
Acoustic Consultant: Mezzo Studio